Discover the inner workings of UWC ISAK Japan on our Governance page. Explore our governance structure, accreditations, and access our annual reports for insights into our operations.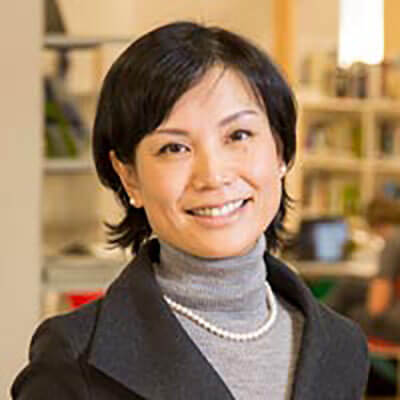 Co-founder and Chair of the Board
Lin Kobayashi is the co-founder and Chair of the Board at UWC ISAK Japan. Ms. Kobayashi's passion for education began during her studies at a residential high school in Canada, and continued to develop over the years. Before returning to Tokyo in 2008 to launch the ISAK project, she spent two years working for the United Nations Children's Fund (UNICEF) in the Philippines, where she worked to program non-formal education projects for street children. Prior to UNICEF, Ms. Kobayashi worked at the Japan Bank for International Cooperation (JBIC). Ms. Kobayashi began her career at Morgan Stanley and holds an MA in International Education Policy Analysis from Stanford University and a BA in Development Economics from the University of Tokyo. Ms. Kobayashi has received several honors as a leader and change-maker including "Young Global Leader 2012" by the World Economic Forum; "Change-maker of the Year 2013" by Nikkei Business; "Woman of the Year 2015" by Nikkei Woman; "Management Award of the Year 2016" by Zaikai and "EY Entrepreneur of The Year 2019 Japan" by Ernst & Young. In 2017, Ms. Kobayashi was named a Yale World Fellow. She also serves on the boards of UWC International as well as Asia Pacific Initiative.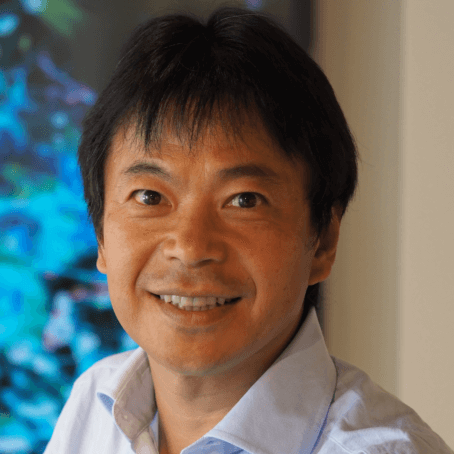 Representative Founder and Deputy Chair of the Board
While Mamoru Taniya serves as Chairman of Asuka Holdings, Inc., his life work is to develop projects and services that match the needs of the times. Some of his many successful initiatives include the launch of Lifenet Insurance Company, Japan's first online insurance company, and the development of "studio yoggy," a pioneering yoga studio which has contributed to the popularization of yoga in Japan. Mr. Taniya also started the Campus for H Inc., a venture health care company that develops and markets innovative corporate wellness programs including mindfulness. As both an entrepreneur and a father of two, he came up with the ISAK concept in 2005. Mr. Taniya is a 1983 graduate of Nada Senior High School and received his B.A. in law from the University of Tokyo in 1987.

Masahiro Koshiba is currently CEO of United Managers Japan Inc. a company he established in 2004 that provides an incubation platform for investment funds. He started his career at Daiwa Securities; followed by Daiwa International Capital Management and Deutsche Asset Management (formerly Deutsche Morgan Grenfell), and after that co-founded an investment advisory firm in 2000. He offers investment opportunities to institutional investors and foundations both in Japan and worldwide; he has been an active fund manager since 1990, and also currently manages a Japanese equities fund. Masahiro serves as a Member of Human Rights Watch Tokyo Committee. He graduated from Doshisha University with a BA in law.
Mariko founded Japan's first corporate concierge firm in 2016, after working for companies such as Societe Generale and Goldman Sachs. She is devoted to bringing diversity in the workplace, and to helping employees fulfill their personal and professional lives whilst improving happiness at work.

I am a South African by birth, and a citizen of many countries by inclination and through lived experience! I have enjoyed a thrilling and, I hope, service-focused career in education, teaching at universities and schools on four continents, and leading a number of fine boarding schools. These schools are in Botswana, the USA, the UK, and China. From 2000 to 2007, I was Principal of UWC Atlantic College in Wales. I love the energy of learning institutions, and the capacity that they have to create and sustain communities that are courteous, collegial, and full of character. In these ways, schools can be emblems of hope for our fractured world. I chose to come to UWC ISAK Japan because it is a new and compelling UWC, with certain distinctive and pioneering aspects to its mission. I look forward to helping to take this lovely school to the next phase of its development, to planning a pathway or ways for the next few years, and to getting to know its people, the students and the adults. They are diverse and purposeful, and full of love for and enjoyment of this magical place.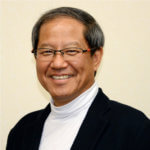 Shusaku Minoda joined KKR in 2007. In 2008, he became Chief Executive Officer and in 2013 was named Chairman of KKR Japan. He was engaged in private equity investments. Prior to joining KKR, Mr. Minoda was Managing Executive Officer in charge of the Global Investment Banking Group of Mizuho Corporate Bank and was a member of the management committee of the Bank since 2004. He served as Chairman of the Japan Private Equity Association from June 2011 to June 2013. In December 2014, He retired as Chairman of KKR Japan. Since April 2015, he has served on the Board of Directors of Opt Holding. Currently, he also serves on the Board of Directors of Toyoko-Inn, a member of Japan Association of Corporate Executives.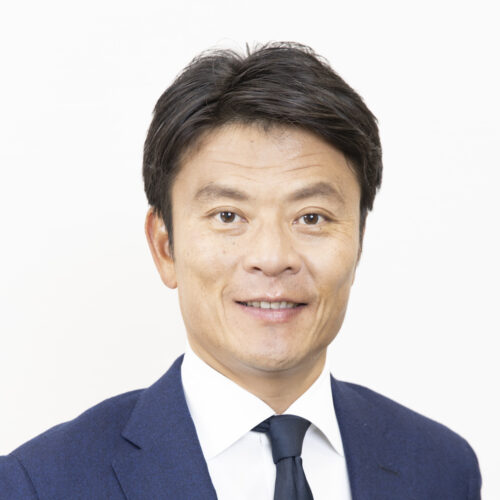 Ryo Ohira, Managing Director, joined the firm in 2004. He is the Partner and serves on the firm's Operating Committee of Neuberger Berman Group. As the Head of Neuberger Berman East Asia Ltd. (Japan and South Korea), he led the company's start-up and the growth strategy since its founding. Japan office's AUM from clients is JPY 9,152.8 bn as of the end of September 2022. In 2019, Japan office has launched Japan Equity ESG Engagement Strategy for mid-small cap listed equities and all-cap listed equities. In addition, Japan PE team has been expanding LP, Co-Investment and Secondary Investment activities in private markets recently. Prior to joining the firm, Ryo worked at Mitsubishi UFJ Financial Group to develop an alternative investment program for Japanese institutional clients. He earned a BS in Engineering from the University of Tokyo and an MS in Finance and Management from the University of Tsukuba. He is a member of Japan Association of Corporate Executives, "Keizai Doyukai".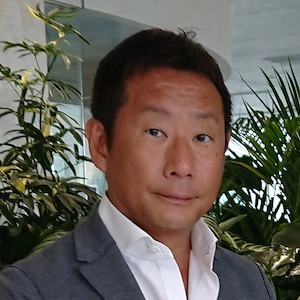 Toru Shimada began his career at Recruit Co., before co-founding Intelligence Co., Ltd. in 1989. After leaving Intelligence in 1999, he served as President and Owner of Rakuten Baseball Team, and Vice President of Rakuten, Inc. He also became COO of USEN-NEXT HOLDINGS Co., Ltd. in 2017 where he served until 2021. Toru serves on the Board of Directors of a number of companies and as an angel investor has supported the growth of more than 170 startups.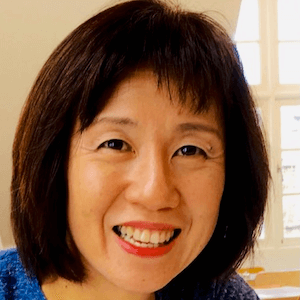 Charlotte Yew started her fund management career in Japan with the Yasuda Mutual Life Insurance Company. She subsequently worked at Jardine Fleming in Hong Kong and Singapore, eventually becoming the Deputy Chief Investment Officer for JP Morgan Asset Management, Asia Pacific.
Currently, she is a director at Alpha Securities, a family investment office of the GK Goh group. Her passion for "investing" goes beyond funds but also in education and rehabilitation. Thus, her keen volunteer service at schools and prisons.
Charlotte graduated from Colgate University in New York, is a Chartered Financial Analyst and holds an Advanced Japanese Language certificate.
Her Imperial Highness Princess Takamado
Benjamin Blum
Nicolas Carter
Ronna Chao
Kenji Govaers
Masahisa Ikeda
Tomonori Ito
Kei Iwashita
Shing Siah Lee
Malcolm McKenzie
Haruki Kamiyama
Lin Kobayashi
Yojiro Koizumi
Marcos Melero
Gen Miyazawa
Ryo Ohira
Wataru Sado
Toru Shimada
Norio Takamatsu
Miho Tanimoto
Mamoru Taniya
Charlotte Yew
Yasuchika Hasegawa
Yasushi Hatakeyama
Hidehiko Hayashi
Hidehiro Imatsu
Kakutaro Kitashiro
Hiroko Kono
Takashi Murata
Shigeru Sato
Teruhide Sato
Kan Suzuki
Makoto Takano
Kotaro Yamagishi
Kimiya Yamamoto
Masakazu Yanagisawa
Yasuhiro Wakebayashi
Ryusuke Honjyo
(Listed in alphabetical order)
Yasushi Ando
Kenji Hosokawa
Naoki Tamura
Go here to view the 2022-23 Annual Report