Welcome to our Head of School's message page! Here, you'll find a warm and inviting welcome from Malcolm McKenzie, our Interim Head of School at UWC ISAK Japan. Read on and discover the unique spirit that defines our community.
Welcome to UWC ISAK Japan!
I am delighted to welcome you to UWC ISAK Japan with this brief message, leading you into the fulness of our website. Browse happily, but do not stop there, please. If you are able to visit, we would love to host you. Seeing our extraordinary campus, and meeting our people, mean more than can be conveyed by even these enticing virtual images and words of our website.
I came to ISAK because it is an utterly compelling school. The combination of a fully residential international school in Japan, with membership of the United World Colleges movement, located on the slopes of Mount Asama in Karuizawa, is both magical and majestic. If you come here as a student, as a parent, even as a visitor, you will fall under the same spell.
Our motto is simple, deep and, as it should be, ambitious:
Be a Catalyst for Positive Change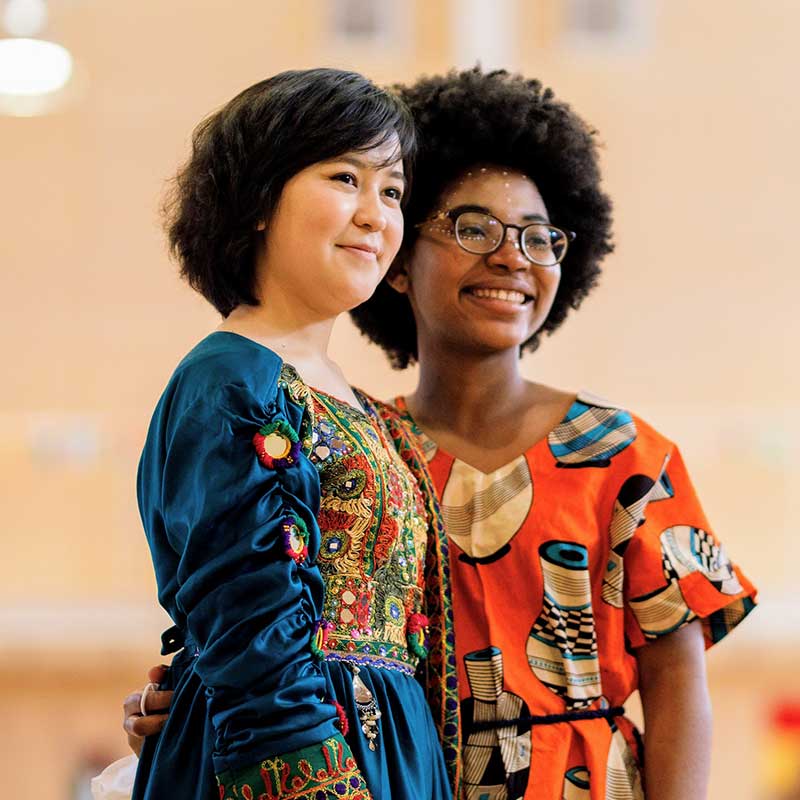 It echoes and amplifies a favored saying of Kurt Hahn, the famous educator who was the principal Founder of the first United World College in Wales in 1962: Plus est en vous, which he translated loosely as There is more in you (than you think).
There is indeed more in all of us than we usually realize. Come here, and you will discover this in yourself, and then learn how to use that revelatory self-knowledge not only for yourself and those close to you, but for many, near and far. You will live in community with peers from all over Japan and around the world, and you will come to cherish this diversity. Our residential program, both yearlong and in Short Courses during the winter and summer breaks, is led by teachers and their families, and they too come from, and think from, all over. Even our virtual learning platform, ISAKx, although obviously not residential, reflects our core values and experiences.
UWC ISAK Japan is a young and vibrant school, but already well established. Because of our relative youth, we are still growing and improving, responding to the changing needs of our time. Students are encouraged to be agents of change, and they contribute to this process every day. And because we are well established, our routines function smoothly and safely and our learning outcomes, inside the classroom and outside it, are assured.
Sounds too good to be true? Sometimes promises can be both good and true. I am confident that UWC ISAK Japan will live up to this pledge.
Malcolm McKenzie
Interim Head of School, UWC ISAK Japan