Founders & Catalyst Supporters
UWC ISAK Japan's Founders and Catalyst Supporters play a vital role in shaping our institution as a beacon for education. Their unwavering passion and visionary outlook have created a transformative learning environment that empowers future global leaders. These dedicated individuals have laid the foundation for an exceptional, inspiring educational experience.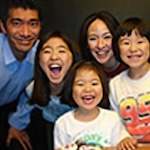 Chairman of the Board, Kewpie Corporation
"After I graduated from university and joined a Japanese company, I had the opportunity to study in the United States. I was somehow able to manage the academics, but in terms of personal interaction, there were many things I did not understand, and I felt I was not prepared to handle the diversity. I wanted my own children to be exposed to a diverse environment from a young age and have their own thoughts and ideas, which is why I decided to send them to an international school. I felt that it would be wonderful to have a school that brought together talented students from diverse countries, not only in terms of academics, but also in terms of sports and the arts as well. In that sense, I think the International School of Asia, Karuizawa will be an ideal school. I wish the best of luck to ISAK!"
Chairman, OMRON Corporation
A Day at ISAK in 2030 "It has been 17 years since ISAK first opened its doors. ISAK's inaugural class of graduates are still young in age in their early 30′s, but they have returned to their home countries and are now creating peace in their countries, fighting for world peace in international organizations, dedicating their efforts to advancing medicine to ensure the health of the world's people, and devoting themselves to scientific research to procure a more enriched society and lifestyle for humanity. ISAK's mission and philosophy have truly shaped its students and teachers, and "Team ISAK" is changing the world. How wonderful!" —From a journal entry in the year 2030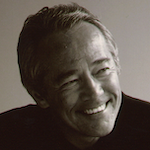 Architect, Edward Suzuki Associates, Inc.
"Many years ago, I was enrolled at St. Mary's International School in Tokyo, which at that time had a boarding school program. I spent five years living in the dormitory, from second grade until sixth grade. It was a tremendous life experience for me, leaving me with invaluable memories and strong friendships. At my former school, mixed-race students were a rarity, and I was always something of an outsider. The new environment at St. Mary's changed my world. Children from many different backgrounds got along as equals, and it was like heaven to me not be viewed in terms of my race. At residential schools, students learn together, eat together and sleep under the same roof. For me, that experience resulted in deep friendships with people from around the world. A "nation" is just a political boundary, but relationships between individuals run much deeper than that. ISAK will also be a fully residential international school. As a member of ISAK's board of directors and as a founder, I would like to share my knowledge and experience with the other board members and founders as we work to define ISAK's mission and curriculum, helping to create the best fully-residential international school in the world."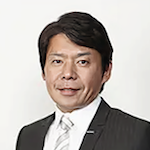 President & COO, CAPCOM Co., Ltd.
"When I heard a talk about a new school being developed called ISAK, the wonderful ideals resonated with me, although I felt the plan might be difficult to achieve. When I met Mr. Taniya and Ms. Kobayashi, they still had to overcome challenges such as getting government approval to establish the school, anxiety about proceeding on schedule, and the need for a large amount of donations. That being said, Japan's educational system at that time emphasized organizational strength and unity because the manufacturing industry was at the core of post-war economic growth. This style of education was good for that period of time, but after the economic bubble collapsed, it wasn't clear what should be done next. Under the circumstances, I wondered what I could do to support education. I often hear complaints about the current poor quality of education in the schools or complaints about the Ministry of Education. But, just as executives must stop blaming the economy or employees for their corporation's downturn, I felt that it was important to take action, rather than just be an observer. Changing education can take 50 – 100 years, a long period of time. With that in mind, I feel fortunate to have become involved in ISAK from the beginning. As a Founder, I want to support the project with a long-term view. Together with you, I'm looking forward to supporting the growth of the school and the students."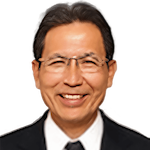 Honorary Chairman, Macnica Fuji Electronics Holding, Inc.
"It is well known that the health of any organized society depends overwhelmingly on the leaders of the period, whether it is in business, government or any other form of organization or society. We are now in the second decade of the 21st century, and the global influence of Asia, including Japan, has been increasing substantially year by year. I expect ISAK, which aims to become a premier boarding school in Asia, to produce future leaders who will build a better society in Japan, Asia and the world. Furthermore, I hope that the emergence and activities of ISAK will trigger a transformation in the educational system in Japan, and provide vitality to Japanese society."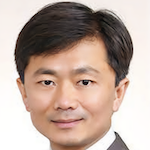 Managing Partner, Qualgro
"ISAK is going to pioneer a new spirit and a new approach for fostering more globally-minded young Asian leaders. This is what Japan particularly needs in order to connect better with the world."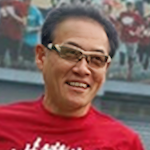 President & CEO, Ur PARTNERS Corporation
"Japan is part of Asia. I wish that through living and studying together, students from various Asian countries grew to become future leaders who can think for the future of Japan, Asia and the world from the perspective of Asia as a whole."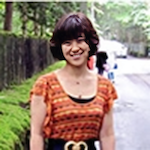 "After graduating from college, I worked for a Japanese trading company, followed by twenty years at a foreign asset management company. Over the course of my career, I was involved in employee recruiting, and my experience left me feeling concerned about the paucity of forward-looking, globally-oriented Japanese candidates coming through our hiring process. As a mother of two high school children, I am often concerned about how best to prepare my children for a world so different from even just ten years ago. Although I cannot accurately predict what my children will face as they move forward, I believe that, as the foundation for the world's economic growth shifts to Asia, it is possible that Asian values will play a stronger role on the global stage. One thing I am certain of is that in this fast-paced, multifaceted world, we need people who are not only culturally literate, but who can think independently and communicate ideas about Asian culture and values to the rest of the world. In 2010, we stumbled upon the ISAK Summer Program. In addition to my son attending the program, our family hosted a student from Myanmar who was also participating. The two days we spent with that young student, who grew up in an environment completely different from that experienced by my son and his friends from international school, were full of learning opportunities for all of us, and we were truly impressed by the student's maturity and love for his country. ISAK will be an innovative educational environment that exceeds the goals of typical Japanese middle schools and high schools. I fully support ISAK's educational concepts and unique curriculum, and it is my hope that many students will have the opportunity to choose this school for their future."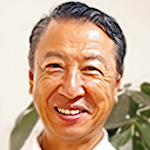 Board member, Nonaka Institute of Knowledge; Professor, Harvard Business School
"I hope that ISAK will hold its place as an: Innovative Sustainable Academic Kaleidoscope….always shining, always changing, serving as a melting pot for students around the world I hope that ISAK will continue to: Inspire Shape Arouse Kindle the world in order to create a bright future I hope the students attending ISAK will turn out to be "both and" simultaneously: Idealist and Instigator Storyteller and Scientist Athlete and Artist Keystone (holding pieces together) and Knockdown (breaking pieces apart)"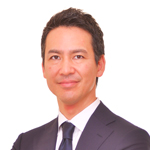 President and CEO, Nihon Kotsu Co.,Ltd. President and CEO, Mobility Technologies Co., Ltd.
Education is like the "time machine" in Doraemon Anime series. Though we cannot live in the future with our children, we can be a part to create the future together. With that in mind, I joined to become one of the founders. Thank you to Mr. Taniya who created such a wonderful opportunity, and Lin-chan and the team who have been making tireless efforts until today (2021) and every day from now on. I'm just grateful! Hope that ISAK graduates will be the leaders of all societies!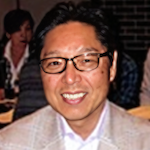 Special Advisor, S&P Global Japan; External Independent Board of Director, ARTERIA Networks Corporation; External Independent Board of Director, RECOMM Co.,Ltd.
"In the summer of 2011, I had the chance to listen to Lin Kobayashi talk about the ISAK project in a panel discussion with Shuichi Abe, Governor of Nagano Prefecture. I was able to talk to Lin further after I returned to Tokyo, and the discussion encouraged me to do what I could to support the ISAK project, which is how I made up my mind to become a Founder. One of my main frustrations when I managed a business in Japan was the lack of a risk-taking attitude among future managers. I understand that today's young people are facing a different situation than when I was working in an era of high-growth development. However, it is precisely because the economy is in a period of slow growth that I have strongly and repeatedly urged young people to seek out opportunities for leadership on a global scale. It depends on the efforts of everyone involved in the ISAK project, including myself, to turn the ISAK dream into reality. Now that I have become a jazz musician, I will be spending more and more time in Karuizawa. I expect that my enthusiasm for fostering leadership among young people and love of Karuizawa will sustain my support for this project for a long time to come. I look forward to contributing more to ISAK, including working with the other Founders."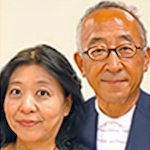 Representative Director, Amity Co., Ltd.
"The reason why I made a donation for ISAK is simply because I would like to enter the school which Ms. Lin Kobayashi established. Since the school opened in 2014, it has been getting an increased media attention and I have been feeling a mixture of expectation and anxiety for future these days. I think the only way that we can sustain world peace is though appreciation of the other cultures, communication, cooperation and coexistence. It is our pride and pleasure to foster the future Asian leaders in our area. I believe that the alumni of ISAK will play an important role for world peace as a representative of their homeland."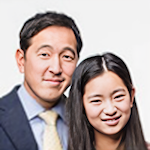 President, CEO, Capital Medica Co., Ltd
Thanks to my father's job, I was able to spend my childhood in Kaohsiung, Taiwan. I clearly remember playing and arguing with local children in Taiwan, which at that time, Japan did not even recognize as a country.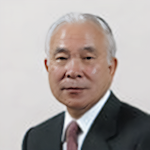 Honorary Advisor, IBM Japan, Chair of the Board of Trustees, International Christian University
Previously, Mamoru Taniya and I worked together as outside directors of a venture capital company. He dreamed of creating an international boarding school for highly capable and aspiring students in Asia. I have been rooting for his success since he and Lin Kobayashi began to make the dream a reality and took on the epic challenge of creating a school from scratch. When you are at an impressionable age in high school, I think that the opportunity to live in a dormitory and learn with students from other countries is a valuable and irreplaceable experience. We hope to raise leaders who possess high aspirations to contribute to peace and development around the world, building on the sympathy for others that they developed at ISAK. It will not be simple to change education in Japan, which focuses on teaching children how to study for the entrance exams for famous universities. But I hope that Japan's education system will begin to reform as the students who studied at ISAK achieve worldwide success.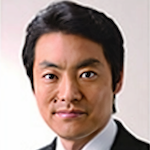 CEO, Open Road Associates
"ISAK provides a place for learning where Asia and Japan meet, exchange experiences, and give birth to new ideas together. I am sure that the friendships nurtured through spending time together during a susceptible period in a boarding school environment will mean all the world to its students and believe that they will bring new possibilities for the individual students and for the global community.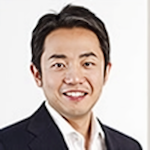 CEO, Keio Innovation Initiative, Inc.
"I decided to become an ISAK founder because I felt a strong affinity for ISAK's concept of creating a school for the future leaders of Asia. Japanese students who attend ISAK will be able to spend their high school years interacting with motivated peers from throughout Asia, which will have a positive impact on their values, communication skills and academic abilities. Likewise, students coming to ISAK from abroad will have the valuable opportunity to study in the beautiful environment of Karuizawa with other talented young people from the Asia-Pacific region. I have faith that the students who graduate from ISAK will one day be leading Japan and the world."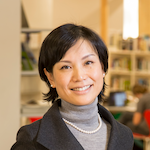 School Founder, Chair of Board
I first started wondering about an "ideal education" over twenty years ago, when I was in ninth grade. At the time, I was enrolled in one of Japan's most prestigious schools, which sent over 100 students to Japan's top university every year.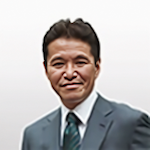 Chairman and Editor-in-Chief, Forbes JAPAN; Founder and CEO, D4V
"It is wonderful that ISAK will provide Japanese students the opportunity to study alongside the most outstanding students from around the world. At the same time, I believe that ISAK's true value is not only the impact it has on Japanese education, but also its fostering of students from overseas in Japan. Brilliant students from overseas are educated in Japan, develop relationships with their peers from around the world, interact with the local community in Karuizawa, immerse themselves in Japan's beautiful nature, dine on fresh Japanese cuisine, and experience the fine beauty of Japan. These students will then return to their home countries and spread what they have learned in Japan. The bonds that students have with each other- across language barriers and cultural differences- will last through the diplomatic problems that affect the international community in the future. I have great hope that ISAK will be a platform for building these trusting relationships."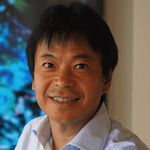 School Co-Founder & Representative Founder, Chairman of Asuka Holdings Inc.
Why is someone like me, who has been in the investment business for the last twenty years, now setting up an international school? It is because through the experience of investing in businesses in Japan and throughout Asia, I realized that what matters the most at the end of the day is responsible leadership. What the world needs most is ambitious and competent leaders who can be catalysts for economic growth and political progress. I became convinced that our best hope for the emergence of this type of leader lies in providing young people with a challenging academic and experience-based education that will teach them about the world and what they can do to improve it. This conviction grew so strong that I could no longer ignore or resist it.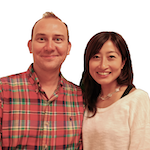 "As parents of two young children, education is one of our main interests. Creating a new way to prepare the future generation to live their 'one life' is what drove us to become a founder of ISAK. When knowledge is readily available, leadership skills and the ability to adapt to an ever-more diverse world is what really matters. Helping brilliant and mature students maximize their potential in this fast growing region, Asia, is what this school is all about. And this is worth supporting!"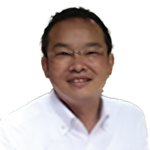 Representative Director and President, United Managers Japan, Inc.
"In a person's lifetime, one has little opportunity to be part of creating a new school. Moreover, with the declining birthrate and the aging population in Japan today, the student numbers are on a decline. This is why I never thought that I would become part of establishing such a meaningful school. I am very grateful to be given such a rare opportunity from Ms. Lin Kobayashi and Mr. Taniya, and of course, from many volunteers. I am thrilled, just envisioning in my mind, how children will leave the nest in the future to take on and flourish on the stage in Japan, Asia, and around the world."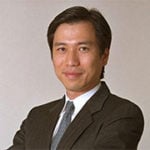 Executive Partner & Asia Managing Partner, Shearman & Sterling LLP, Director, Tokyo Foundation, Trustee, International House of Japan
I am a strong believer in the power of education as a means to transform society and to shape the future of our world. I jumped on the proposition of establishing a UWC school in Japan, and in a heartbeat, I agreed to become a Founder of ISAK. Many UWC graduates I have crossed paths with, including my godson, are not just "book smart" but are truly impressive individuals. The ethos of UWC education is to draw upon young people from diverse backgrounds on the basis of their shared humanity and to bring about positive social change through action and leadership. In this world of increasing interdependence and rapid technological change, I am convinced that ISAK, as a UWC school, will deliver the needed transformational educational experience. I will continue to support ISAK.
Securities Division Head of Prime Service, Goldman Sachs Group Inc.
"I decided to donate, hoping to create leaders with a new style of leadership within Asia that does not just follow the rules of Europe and the U.S. Through supporting students with scholarships, I am receiving incredible energy from both students and other founders. This experience is priceless."
Director, Iwasaki Language Program Development
"In Japanese society today, especially in its major cities, schools — from as early as preschool all the way through high school — seem to serve one main purpose: to function as a stepping stone to get into a prestigious university, which is a stepping stone to get a prestigious job at a prestigious company. Many parents mistakenly perceive this as the best way to ensure a bright future for their children. These children attend cram school day after day, blindly following the path that is handed down to them, and are taught to call this "studying." It is an unfortunate and dangerous reality. In a world where we cannot predict the future and there is no one "right" answer to its problems, there are important things that youth must learn today other than what they read and memorize from their textbooks. But in Japan's current state, children do not have the opportunity, in school or at home, to learn these important things, and this problem probably exists in many other countries around the world as well. The kind of education that ISAK is promoting is not rigidly bound by academics. ISAK aims to cross national borders and religious differences and develop human beings who have the ability to take the leadership and find the keys to solve the world's problems. What a spectacular mission with so much potential! Now, ISAK has opened its doors at last in 2014, and its true worth is yet to be tested and determined. It takes time to see "results" in education; we will need to wait ten years, at the very least. I am convinced that as long as ISAK makes steady progress without forgetting its founding values, and without getting caught up in obtaining immediate results, ISAK will undoubtedly serve as a door that leads to a bright future. As someone in her late 60′s, I am not sure that I will see the effect that ISAK has on the world with my own eyes. But that does not bother me one bit. I am happy and grateful just to witness the growth of ISAK at its fresh and exciting beginning."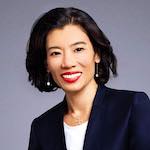 CEO, Hoppy Beverages Inc.
The moment I met Lin Kobayashi, without a doubt, I knew I wanted to support her. From the idea of making a school and even after founded, to this date, challenges come up one after another. Yet, with Lin's passion, she overcomes those challenges step by step firmly and strongly and grows the school successfully. Just watching and hearing her stories, I am in love with her character and caught in a loop of happiness. It goes without saying that the students who gather in a place created by a leader with passion and love are attractive. We will continue to support the school that will deliver the light of hope to the future and around the world.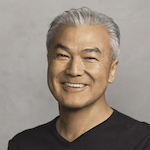 Representative Director and CEO, Culture Convenience Club Co., Ltd.
The Culture. It is not something to come; it is something to create. Lin says she wants to foster a "changemaker" that changes the world, including the present. I simply can't resist supporting such people. Also in the land of Karuizawa. Karuizawa is where I learned a tremendous amount in my youth during my time planning and managing Karuizawa Bell Commons. Also It will be an important place for Japan's future as well as for us. ISAK launched in Karuizawa and later joined the UWC movement. Furthermore, I am happy that the possibility has increased. We will continue to support you as much as possible.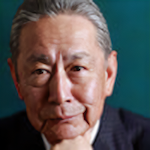 Founder & CEO, Quantum Leaps Corporation
I first met Lin Kobayashi in 2008. At that time, I remember she spoke eloquently about the necessity of educational reform in Asia and Japan. She spoke persuasively based on her personal experiences in Canada and the Philippines. In addition, my trusted friend Mamoru Taniya served as a representative founder. My desire to support the pure aspirations of these two people inspired me to become an ISAK founder. Around that time, I was also feeling a growing concern about the way Japanese schools focused on passive "memorization" rather than active "pursuits." If I look back on my own life, I grew up attending a very unique school called Seijogakuen Elementary School, where we did not have report cards. I felt it would be valuable if we could create a similar type of education that enables students to freely develop their individual strengths, and share that education worldwide. Recently, the term "active learning" has often come my attention, but from the start, "learning" must be an active activity. I find it unfortunate that we had to come up with the term "active learning," since ideally, learning is a process of discovery, and not just an act of memorization.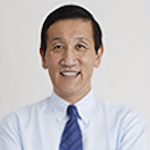 President and CEO, AXA Life Insurance Co.,Ltd.
"As a science fiction fan for many years, I have long been interested in the future. Will the future be bright? Gloomy? Disconnected? And what can we do to make the future better? When I met Ms. Lin Kobayashi, I realized that the shape of the future will be determined by what the younger generation is learning. I am sure the future will be better because young people at ISAK are practicing their leadership skills in a diverse community. ISAK students will be the shapers of our future. Every year when I visit ISAK, the students show us their projects. The varied and dynamic learning I see at ISAK goes beyond country, culture and ethnicity. Each year, I deepen my conviction that ISAK is fostering transformational leaders who will create a better world. It gives me pleasure to support ISAK in creating a bright future. I will continue to support our next generation of leaders!"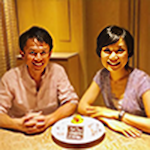 I'm the type of person who might say, "It's a shame that an ideal school doesn't exist" But my wife and the founders, including Mr. Taniya, said, "The ideal school doesn't exist, so let's create one!" I was astonished by how different their perspectives were. I'd never deeply considered words like "vocation" and "meaning of life" before then, so it was a true blessing to be able to help make this dream school a reality. Mr. Taniya has described my wife as a "trailblazer." The image is of a smooth path cut parting a see of trees. But in reality, trailblazing is rarely smooth and never easy. The path is rough with many bogs to clear and mountains to conquer. Along the way, trailblazers pick up plenty of scrapes and mud but they never give up until they find a way through. It is my hope that UWC ISAK will continue to be a catalyst for positive change in education and relentlessly pursue the values and aspirations of its founders.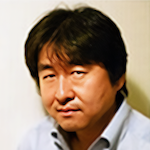 "In today's world, knowledge has a much different meaning than it did even a few years ago. What type of education is best for the young people of today? I have high expectations that ISAK will set the benchmark for a new form of education as it tackles such issues."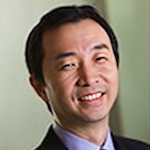 President and Director, Taizen Capital Pte Ltd.
"In his text 'An Encouragement of Learning,' Fukuzawa Yukichi, founder of Keio University, wrote 'The difference between the wise man and the fool is that one studies and the other does not. All men are born equal, with no man being higher or lower than any other man. It is those men who work hard and strive to learn who will become wealthy and wise.' At a time when the decline in the state of education is lamented and Japan's educational system itself is being questioned, we need to return to the spirit of the times when Japan was opening up to the outside, and help make Japan a quality nation through education. Furthermore, Japan should fulfill its responsibilities as a nation that attained early economic growth and boasts a solid infrastructure and social institutions by serving as the host country where students from throughout Asia can come together in order to discover and learn. To achieve this, it is necessary to create a school unlike anything ever imagined, where students can study universal truths with an Asian perspective, preparing them for a role in today's modern international world. At ISAK, students and teachers from around the globe will be applying themselves to education in the safe and beautiful environment of Karuizawa, and I strongly support the school's mission which aims to foster the leaders of the future in order to achieve the development and growth of the Asia region. I am proud to support this project. Furthermore, I would like to express my admiration for the ISAK staff who have taken on the tremendous challenge of founding a new school in Japan, in spite of the many difficulties and regulations. I am excited to be a part of this project, and I look forward to seeing how ISAK graduates set the course of the future."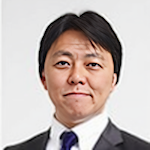 President, CEO and General Manager, NEXT Co., Ltd.
"For many years, I have been thinking about what is needed in education and what it takes to help young people develop, based on the definition that education is "something that supports the establishment of the self." There are three reasons why I became highly interested in education: 1. I now have children of my own. 2. I had the opportunity to contribute to an elementary school in the Republic of Benin. 3. I had the opportunity to meet many Japanese university students during the course of recruiting activities, and I became concerned about education in Japan. The one thing that these three points have in common is that developing young people is equivalent to building a country. I am confident that through an educational program that creates leaders, we will be able to turn out individuals who create positive change, whether in Japan, Asia or other parts of the world. In order for this to happen, I think it is important for students to develop self-esteem as their personal operating system at a young age. An increase in the number of people who have self-affirmation, self-determination and a sense of responsibility will serve as the driving force to improve society. I made the decision to become an ISAK founder because my ideas matched the ideas and convictions of Lin Kobayashi. I would like to work in cooperation with the other founders and ISAK supporters to help foster global leaders. I look forward to working with all of you."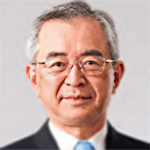 Chairman, Tokyo Electric Power Company Holdings, Inc.
Will Japan, Asia and the world continue to advance towards an ideal society based on the principles of freedom and equality? For example, Japan was in a situation of despair at the end of World War II (40% loss of national wealth, average life expectancy of 42 years, population 7.2 million), but managed to pull itself up to join the ranks of developed countries, primarily by boosting its economic strength. However, a mountain of tasks continue to confront Japan, including a declining birthrate, aging population, inward-focused citizens who lack ambition, and somewhat ironically, concerns about a decline in economic strength! For a company, the development of human resources is the most important starting point for creating future value. The same can be said for Japan, Asia and the world. To achieve this development in human resources, we need to shift from passive learning that focuses on memorization to an education style that teaches each student how to identify issues, develop a strategy and resolutely execute a plan to solve those issues. I call this type of person who can execute a plan and take responsibility "The Last Man." I think what Ms. Lin Kobayashi and the other members of ISAK are aiming to achieve, which is to foster young people who will be the architects of an ideal society, is revolutionary. As one of the founders, I will continue to follow their progress and watch over them with great expectations.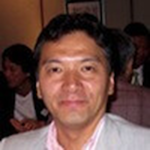 Professor, School of International Corporate Strategy, Hitotsubashi University Business School
"In July 2012, I participated in the first ISAK Founders Conference and saw firsthand the site where the ISAK facilities will be constructed. The experience left me with the strong impression that ISAK will be a school that shapes the future of Japan. It will not be an easy task to recruit students from around the world and teach them and their Japanese counterparts the skills they need to become leaders, but I think this is a tremendously important project for the future of Japan, and I would like to support this endeavor as much as possible. I look forward to the opening of the school in 2014."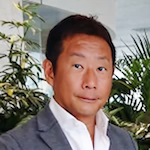 Education in Japan during the high-growth period was a system that supported reproduction expansion through industrialization. There is no doubt that it was a world-class education system. But times have changed, technology has evolved into creativity, leadership, entrepreneurship, and game changers. In response to the change, the Japanese education must change itself, including its purpose and methodology. I feel that ISAK is an important project as a touchstone. And beyond that, I truly feel the importance of young talented students around the world learning in Japan and contributing to the world onwards.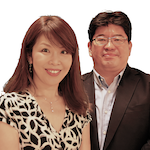 Chairman and Executive Director, Zen Foods Co., Ltd.
"I think one of the reasons the US and the UK are looked upon as powerful nations is their strong emphasis on the education of their students to tell the know-how and research results to them. Similarly ISAK hopes to provide every student with a solid education filled with different knowledge and experiences that will enrich their body and soul. I hope that ISAK exists for children who desire to play a vital role in the world or Asia and also future leaders who aspire to lead fairly and honestly through the learning of others' cultures and lifestyles, and accepting and overcoming language differences. I hope the international students at ISAK will adopt Japan as their second home country and that it creates and leaves a deep impression on them during these formative high school years. I hope ISAK provides an international study experience for Japanese students, especially for those whose wish to study overseas cannot come true due to various reasons. Through ISAK, it is my hope that foreign-born Japanese students will continue learning in an environment where the usage of English is key, and be able to establish a strong sense of their Japanese identity. I strongly identify with the ISAK philosophy of providing scholarship opportunities to its students. I would like to unite and work together with other founders to make this philosophy sustainable and reality not far from the ideal."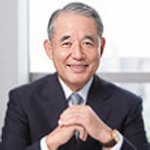 Corporate Counselor (former), Takeda Pharmaceutical Company Limited
"To ensure the future of Japan, Asia and the world, there is an urgent need for top-level education that combines the concepts of national identity and global citizenship. I look forward to seeing ISAK, as a pioneering educational institution, take the lead in making this type of education a reality."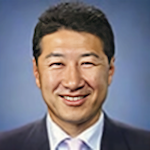 CFO & CIO Representative Director, FiNC Technologies Inc.
"This project stems from the tremendous hopes my generation has to leave something for the next generation. Our knowledge, friendship and enthusiasm, as well as a destiny that has brought us together, are helping to create something new, and it is my great privilege to be a part of this wonderful project. As one of Japan's greatest educators said, today is the first day of the rest of your life, and you will never reach your goals unless you start the journey. I am excited to help bring this dream to reality."
CEO and COO, New Horizon Capital Co., Ltd.
"I started to be truly interested in ISAK when I listened to the impassioned speech by Ms. Lin Kobayashi about the philosophy of ISAK in the alumni association of the University of Tokyo. The idea of setting one's own agenda and fostering change makers has never been accepted before in the Japanese education system which approves of doing what others do. Through my experience of working in the overseas business field for many years, I would say that the goal of education that ISAK aims for is essential for Japanese and Asian students who are expected to be leaders in the world. I am proud to be a part of this project thanks to the efforts of many people."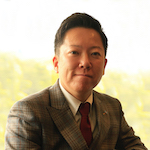 President and CEO, ​​MEDIA DO Co., Ltd.
As a Founder of UWC ISAK Japan from its inception, I strongly believe in Lin Kobayashi's vision and in the significant social impact of the school. UWC ISAK Japan is a wonderful environment in which children from all over the world can live and study together in the same place. It creates not only a "horizontal diversity" among the students, but also a "vertical diversity" among adults from various backgrounds who support them. However, raising funds for this school is not an easy task and I was truly moved by how many supporters this initiative gathered around the same values. Experiencing UWC ISAK Japan is unique. I want to support its students to become the "changemakers" who will transform our society.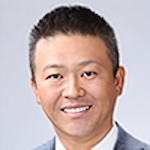 "A month after the Great East Japan Earthquake took place in 2011, I met Ms. Lin Kobayashi and heard about the fund-raising effort of ISAK. Under such serious circumstances, I felt strongly about the importance of education and I delightedly became a founder. I believe that ISAK will be an international school nurturing the leaders who connect Asia with Japan and lead the world."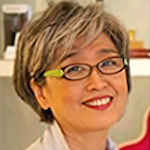 Representative Director and President, E.OCT Co., Ltd.
"Responsibilities for adults living today are to take as much steps forward to evolve this world and the future society, and to pass the baton to the next generation ― this is not only to protect, but also to make it better. To bring ISAK to realization is to connect such "good practice" that we adults have learned directly to children who will take on the future. I promise that support from as many of you as possible will be the cornerstone for creating a better future. The school that we can be proud of and show to the world will finally be established in our very own country, Japan. Let's create the future, and the school together!"
Mamoru Taniya*
Lin and Shigetoshi Kobayashi
Yuriko Takahashi
Kimiya Yamamoto
Masakazu Yanagisawa
Rika Aoi
Fumio Tateishi
Michiyo and Hidehiko Hayashi
Hiroko Kono
Hidehiro Imatsu*‡
Fumiko Ozawa (Kanenobu) ‡
Brian Nelson
Masahiro Koshiba*
Masaru Kojima
Einosuke Yoshino
Gen Kato
Takashi Inoue
Shotaro Tanaka
Takashi Murata ‡
Makoto Takano
Takeshi Natsuno
Hiroaki Mizutani
Shogo Kawada
Teruhide Sato
Kohei Matsuki
Nobuyuki Idei
Kakutaro Kitashiro
Tomoharu Inoue
Tomonori Ito
Kotaro Yamagishi
Heang Chhor
Eiichi Miyazawa
Amane Nakashima
Yasuro Koizumi
Ogawa Scholarship Foundation
Hideki Kinuhata
Ichiro Miyake
Ryusuke Honjo
Edward Suzuki
Yuichiro Sugahara
Haruhiro Tsujimoto
Shin Horie ‡
Ken Takayama
Koichi Saura
Ishibashi Foundation
Katsunori Sago ‡
Masakazu Iwakura
Haruki Kamiyama*
Masatada Kobayashi
Kazutoshi Kobayashi
Mariko and Jacques Magnan
Kaji Family
Shigeru Sato*
Takeda Pharmaceutical Co., Ltd.
Taizo Hasebe
Shinichiro Okumoto
Junko Fukutake*
Hitoshi Honda*
Terumi and Yojiro Koizumi
Yasushi Ando*
Hiroyuki Arita
Mikiko and Toshio Iwasaki
Yoko Takeda
Noriko Yamaguchi
Seiji Yasubuchi
Shinji Kimura
Shusaku Minoda
Toshio Himuro
Nonaka Institute of Knowledge
Hoppy Mina Co., Ltd.
Okada Memorial Club
Ichiro Kawanabe
Shuhei Morofuji
Suguru Miyake*
United Managers Japan Inc.
Akiyuki Nagase
Yoko Takai
Makiko Suehiro
Keizo Fujitake
Shinji Yoshizawa
Koki Uchiyama
Yasuhiro Wakebayashi
Mei Yu
Takahisa Fujitake
Jun Furukawa
Toru Shimada*
Nobuo Sayama
Hitoshi Kashiwaki
Ayako Yoshida (Masako and Hiroshi Sasaki)
Yi Shi
Paul and Maki McInerney
Takashi Kawamura
United States-Japan Foundation
Yasushi Fujita
Muneaki Masuda
Maki and Yasu Hatakeyama
Masahisa Ikeda
Tsuguhiko Kadokawa
Ken Aoyama
* Honorary Founder
‡ Contribution made through Goldman Sachs Gives
In 2008, Lin Kobayashi and Mamoru Taniya envisioned UWC ISAK Japan as a school for future change-makers. By 2014, with the support of 100 original founders each contributing $100,000, their dream materialized. These founders remain actively involved in the school's progress. Today, Catalyst Supporters continue this mission by generously contributing gifts of $100,000 or more. To join them in empowering transformational leaders worldwide, consider becoming a Catalyst Supporter. For more information, contact [email protected].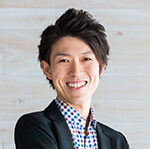 Co-founder & CEO, Akatsuki Inc.
How should we see the future? What changes do we want to make? I strongly believe we need to open up possibilities for the next generation in order to make a positive future. Providing an innovative environment where people from different backgrounds and perspectives interact will challenge each other and inspire them to build their talents and skills. I strongly agree with the mission Lin Kobayashi holds and I believe UWC ISAK is the school to realize the goals. When we take on a new challenge and pursue a big vision, we will face many difficulties that will be hard to conquer. I know Lin and everyone at UWC ISAK are facing difficulties every day but I'm sure you will overcome them all and continue on with your journey toward realizing the dream!!! I really want to see an environment where many possibilities are pursued and in so doing I strongly hope to see the future change for the better. I will continue to support UWC ISAK Japan from the bottom of my heart.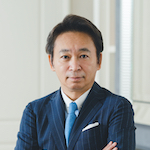 It's been four and a half centuries since I founded a company called Simplex with my friends in 1997. The past 25 years have been a long marathon as we brought the company to IPO and to MBO and then relisted again last year. Throughout my years of running this company, I have always believed that a company is all about people and that the best investment one could make is in education. I believe this applies not only in the business industry but also across communities and nations. I met Lin Kobayashi through Mr. Taniya, who is also the founder of the school. Their passion and devotion to providing education for promising young people across nationalities convinced me to support them by all means. I hope to see more inspiring young students come out from this corner of Nagano prefecture!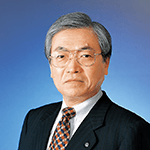 President & CEO, Rigaku Corporation
After the end of the Cold War in East and West, the globalization and borderless era began. Now, 30 years have passed and the world is approaching a turning point to a new era. The gap between the rich and poor has grown, and as the economy became more polarized, nationalism and populism have emerged with dictatorship politicians growing in influence. On the other hand, AI (Artificial Intelligence) further accelerates its development, and it is said that in the early 2040s, AI will reach so-called "singularity" beyond the human brain. However one thing we know for sure is that AI would not take over our minds. "Education" is absolutely essential to go through such a period of change. In order to do that, we must first reform Japan's education itself. It is important to foster the ability to think for yourself through "education", to acquire the level of understanding and acceptance of different cultures, and to train as a globally accepted leader from a young age. This is exactly the same as UWC ISAK's basic philosophy of education, and I hope and pray for its further development for the future of Japan and the world.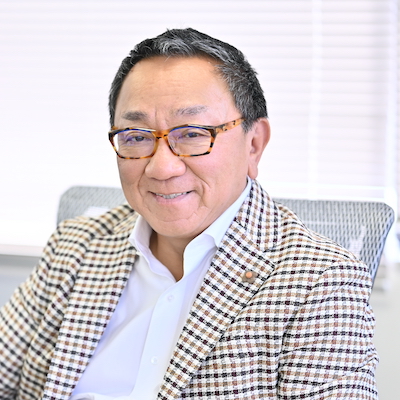 President & Representative Director RACCOON HOLDINGS, Inc.
I am the founder of a company where Lin Kobayashi worked from 2000 to 2003. I met her by chance when the company was still very small and I remember asking her to join the board on the spot without asking about her background. Within 10 minutes of meeting, we were shaking hands. This is one of the reasons I have always supported ISAK. Now that my company has stabilized a bit, and having more time on my own, I am happy to be one of the Catalyst Supporters for ISAK. I have met many people through my business. I know that without humanity, morality, and a sense of justice, nothing can be accomplished. Without it, I believe it can be a great wrong force. ISAK is located in a rich natural setting and is a boarding school. I think this is very important for the development of the human mind.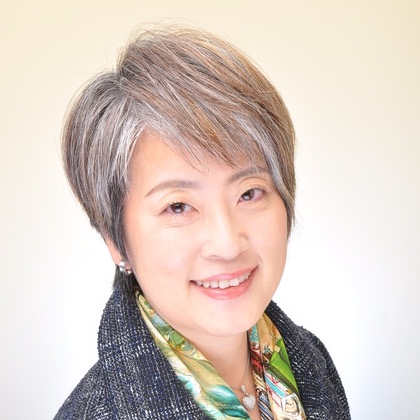 In the old days, "foreign countries" were still far away and special. Now, although we have restrictions to travel under the COVID–19 situation, it is possible to access large scales of information outside of Japan much more quickly. However, we are witnessing that there are still large disparities (living environment, medical environment , economy, information) in the world. Recently, environmental issues have become a center of attention. It is crucial not only from the viewpoint of nature maintenance but also whether or not a sustainable social environment can be maintained fairly. Until recently, our family spent about three and a half years in Melbourne, Australia. People with diverse backgrounds try various ways of living while respecting each other, and live a life that is both mentally and physically satisfying. The city is always ranked as "the most comfortable city in the world." I feel that this is the reason why it is ranked so high. Maybe aiming in this direction is a hint for building a sustainable society in the future for us. What future awaits UWC ISAK Japan students? Not only the school, but great lifelong friends around the world, teachers, and supporters will surely support your leadership. Take on challenges without fear through what you have learned at UWC ISAK Japan: take action in the face of discomfort. The next generation will surely create a wonderful environment and society in which we can all prosper sustainably. I am happy to support!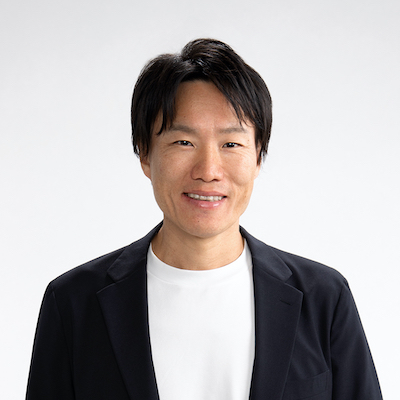 In 2022, war broke out in Ukraine and people around the world are heartbroken. Will humanity be able to eliminate war from the world? Being a start-up entrepreneur, I have been pondering in what way I can contribute to world peace. Developing technology to eradicate hunger, creating and operating sustainable energy, accessing up-to-date medical care anywhere in the world, and many more… In addition to solving food, clothing, and housing problems, it will be important for people globally to have other forms of connection so that borders between each other would become thinner, leading to elimination of conflict. Globally people should have a common language to communicate so more global organizations and companies can transcend national borders and create an environment where people can make friends all over the world. Ms. Lin Kobayashi's passion for "education to produce change leaders" is wonderful. I believe it will directly contribute to peace by bringing people, countries, and cultures together. I am truly happy to be able to contribute to ISAK as a catalyst supporter, even if in a small way.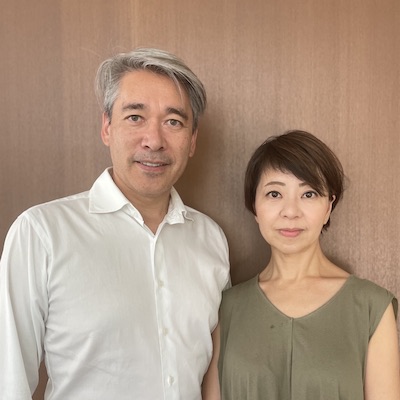 Everyone has a dream. The world is full of dreamers. Very few however act on their dreams and engage others to pursue their dreams. Lin and her team are such people, not only are their dreamers they are doers. This is why we support the school. We have truly embraced the vision of the school: more leadership, more diversity and a strong change agenda. The day when the school reaches a cumulative 1000 students alumni is not far away, then many more in the future. One life is precious, 1000 lives are the beginning of a movement. Thanks Lin and the team for allowing us to be a small part of that movement.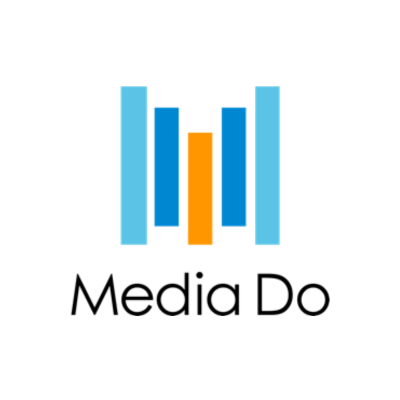 MEDIA DO's founder, Mr. Fujita, shares UWC ISAK Japan's unique founding spirit and educational philosophy of "fostering changemakers." He has continuously worked on various challenges and innovations, as well as building our corporate identity in the course of his many years of service. Mr. Fujita has supported UWC ISAK Japan as one of its founders. We believe that building a relationship with a community whose philosophies overlap so much with ours and deeply engaging in the co-creation of value as a company will benefit us and the society as a whole in designing a common sustainable future. We are pleased to be the first company to support the school through the Furusato Nozei corporate Tax as part of the "International Exchange and International Human Resource Development Project by Local Communities" partnership between the town of Karuizawa, Nagano Prefecture and UWC ISAK Japan.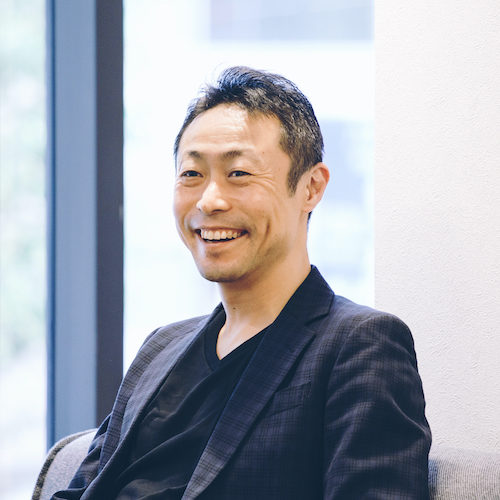 President and CEO, Paidy Inc.
On a sunny autumn day, when I was having lunch in the garden of a bakery in Karuizawa, several UWC ISAK Japan students sat down on a nearby grass area and started singing songs. It was a small birthday party filled with bright, beautiful, intelligent smiles. So drawn to the fun atmosphere, we could not refrain from singing "Congratulations" with them from the bottom of our hearts. Isn't this a picture of happiness? These students, gathered from all over the world, are trying to create a powerful future by choosing UWC ISAK Japan, situated in beautiful Karuizawa, as a place of growth. UWC ISAK Japan—a place for leaders of tomorrow; by people from all over the world; for people from all over the world. I definitely wanted to get involved in this unique place! I couldn't help thinking so. Children and educators who raise the next generation based on Lin Kobayashi's philosophy is the place to be. Please join me in creating such a future!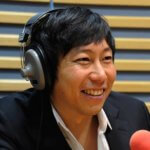 Chairman of Abe Ryo Foundation, Radio Personality of "Going Around the World of NGO by Abe Ryo!" Nippon Broadcasting, Founder of Shiho-shoshi Co., Shinjuku Office
When I was 19-20 years old, I traveled to various places around the world and every time I faced problems, I was offered a helping hand. I am eternally grateful for all the help I received. Despite my gratitude, I never felt I was able to give back and was just a soujourner, which left me with a sense of regret. After several years, I again began to think about how I could give back. I remembered the warm laughter, smiles, and wisdom of the children I met in my travels. These children helped me so much, yet they did not even have enough money to go to school. But if only they had been given the chance to receive an education, I knew they would succeed and bring a positive change to society. I felt that by providing an environment where children could receive education was one way to "offer new opportunities in life where they could potentially impact the world". This is the reason why we've built 11 schools in developing countries. The key to my own business success has been "diversity" which is an insight I picked up from my travels around the world. Positive change in the world can only be achieved by overcoming our cultural, historical, and ideological differences. I am very excited to see the students at UWC ISAK Japan go on to become the leaders of the future.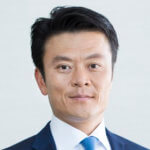 CEO, Neuberger Berman East Asia
Launching a new boarding school like ISAK was definitely a meaningful step for Japan but by becoming a UWC school, UWC ISAK Japan is transforming every day. With the spirit of "ISAKness", along with enthusiastic faculty and staff in the heartland of Karuizawa, I know the day will not be far for the students from UWC ISAK Japan to bring changes to society. In hindsight, UWC ISAK Japan is still at an early stage and unlike other established international schools, it needs to continue to progress and will need ongoing support. I am very pleased to be part of UWC ISAK Japan's supporters community and will continue to enthusiastically offer my support moving forward.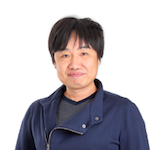 CEO and Founder, Byking Inc.
Our world's future starts with our children's education today. One can understand that just by looking at students and what they do at UWC ISAK Japan. How to adapt to a rapidly changing world? How can we foster resilience to live a happy life in which each one of us can make the most out of our values? I am convinced that UWC ISAK Japan has all the answers to these questions. Lin Kobayashi is the one who made this happen and I am grateful to be able to support.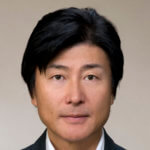 Although I had questions about our education system, I was deeply grieved about not being able to drive change. Then I met Lin Kobayashi. I was excited to hear her thoughts and goals to develop transformational leaders and deeply empathized with this mission. I am very excited to support UWC ISAK Japan and to do my part to benefit my children's generation.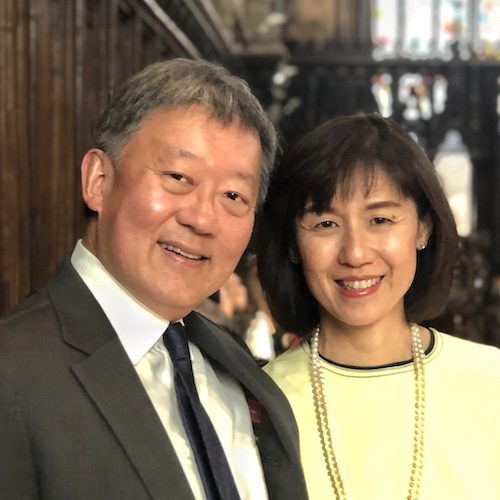 We were apprehensive when our first daughter expressed interest in going to UWC ISAK Japan, a school she had read about on the internet, and which was only a year old. Our fears were allayed when we visited the school, met with Lin and Rod, and felt the vibrant enthusiasm of its students. Eventually, both of our daughters graduated from UWC ISAK Japan. We saw for ourselves how they matured while at UWC ISAK Japan and made lifelong friendships with students from many different cultures. Even though our daughters have already finished high school, we continue to support UWC ISAK Japan because of its unique and transformational impact on the lives of its students.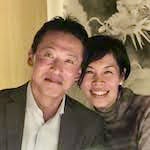 Tomoya Nishikawa and Miyako Nishikawa
We extend our heartfelt gratitude to the founders of UWC ISAK Japan, who set aside precedents and conventions to build a school with the noble mission of nurturing individuals. We're honored to assist in this endeavor, even if in a small way. We wholeheartedly support and cheer for the students of UWC ISAK, who, equipped with resilience and leadership fit for voyages without a charted course, will soar into the world as changemakers.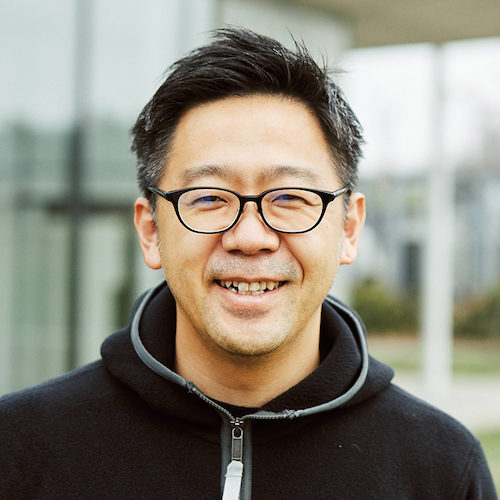 Looking at the drastic changes in the world from rural areas of Japan, the challenges faced by the next generation and the following will be beyond our imagination. I know for sure that we cannot overcome this challenge with an education based on past successful experiences. Japan needs an environment that fosters leaders who have hope for the future, gives them the courage to face unpredictable changes, respects their freedom and others', and leads the world in a better direction. I empathize with UWC ISAK Japan's philosophy and I am very honored to be involved. We will continue to support you in the future.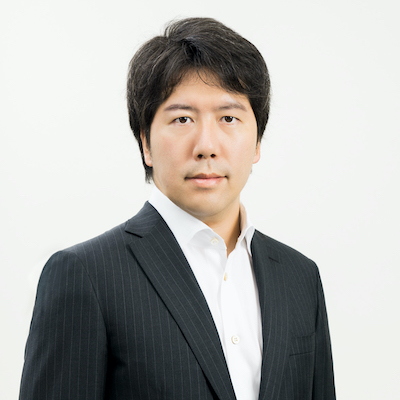 Chairman and CEO GREE, Inc.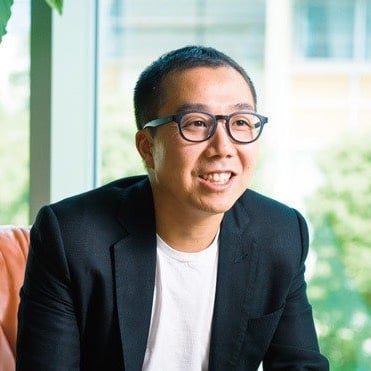 Founder and Non-executive Director, Uzabase, Inc.
Lin Kobayashi is the innovator I admire the most in Education. It is a great honor to be involved in her challenges and dreams. We need more innovators like Lin Kobayashi to expand educational options in Japan for the next generation. I would like to study what I can do for that purpose.
List of Catalyst Supporters
Yasumasa Manabe
Naruatsu Baba
Satoru Oshita
Xiaolei Sun
Yew Lin Goh
YKK Holding Asia Pte Ltd.
Takeshi Tanaka
Yoshiaki Fujimori
Junko Hamamoto (Mori)
Haruo Nakamura
Akira Kosugi
Genki Shiota
Tamotsu Kosano
Ryo Ohira
Riso Kyoiku Iwasa Foundation
Hattori International Scholarship Foundation
Ryo Abe
Takahiro Sugawara
Hiroyuki Watanabe
Hikaru Shimura
Shinichi Yamamoto
Yuki and Makoto Arima
Koichiro Hashimoto
Mizuho Financial Group, Inc.
Mariko and Tatsuya Hayashi
Byking Inc.
Ken Tamagawa
Kenji and Jun Govaers
Yusuke Umeda
Riku Sugie
Isao Ogata
Hideki Kaneko
Yuki Ikejiri
Hideo, Misako and Fumie Iuchi*
Yoshikazu Tanaka
Michikatsu Ochi
MEDIA DO Co., Ltd.
Shinichiro Watari*
Ichigo Asset Management, Ltd.
Sotaro Ishii
Kana and Hiro Yoshikawa
Katsuya Uenoyama
Tomoya and Miyako Nishikawa
* Honorary Catalyst Supporter