UWC ISAK Japan prepares future leaders through a unique blend of academics and leadership development in the serene mountain resort town of Karuizawa. Our boarding school experience fosters well-rounded individuals, and our university advising program supports students in achieving their goals.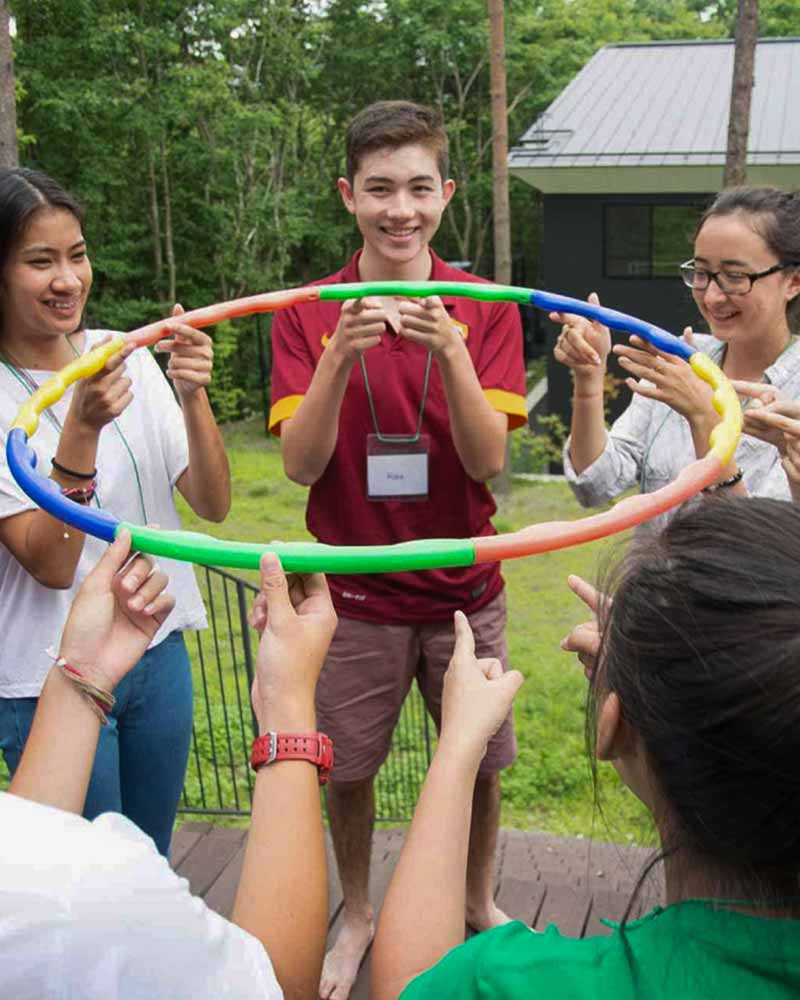 UWC ISAK Japan's innovative approach combines leadership development, design thinking, and the International Baccalaureate Diploma Program (IBDP) to empower students to drive positive change and make a real impact on the world.
UWC ISAK Japan's unique academic program offers certification in both the International Baccalaureate Diploma Programme (IBDP) and the Ministry of Education, Culture, Sports, Science and Technology (MEXT) curriculae. In addition to a rigorous academic foundation, our program includes outdoor education, arts, and student-led activities programs, allowing you to develop leadership skills and explore new passions.
Boarding life at UWC ISAK Japan transforms students into confident, capable, and compassionate individuals, fostering growth beyond the classroom with a supportive campus and community.
Our transformative university advising program offers personalized support for college admissions, gap years, and entrepreneurship, guiding students in selecting colleges, test preparation, and crafting winning applications.
Our knowledgeable admissions team is here to support you throughout the application process, providing campus exploration and resources to help determine if UWC ISAK Japan is the right fit for you. Join us and start your journey today!