This report is our opportunity to inform and inspire our global community. Here, you will find highlights of the 2022-23 academic year and updates on how we have pursued our unique school mission.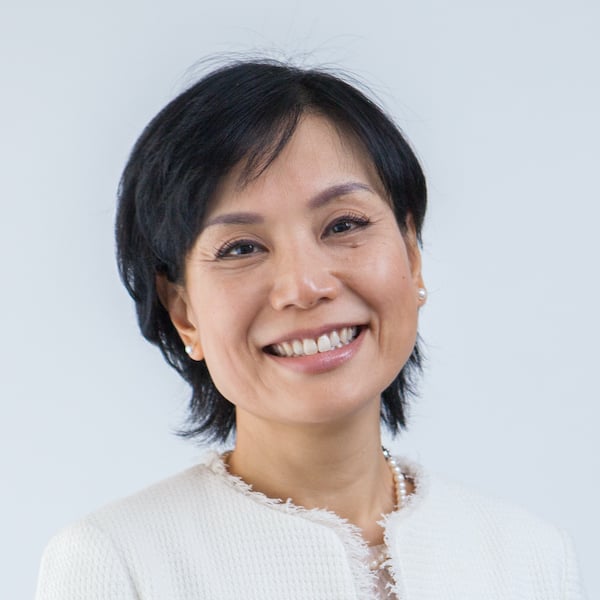 Co-Founder and Chair of the Board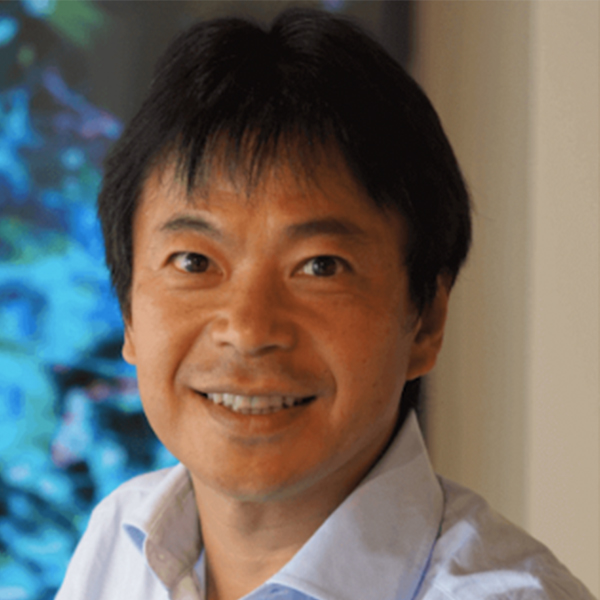 Representative Founder and Deputy Chair of the Board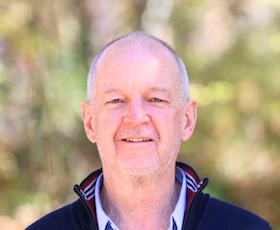 UWC makes education a force to unite people, nations and cultures for peace and a sustainable future.
At UWC ISAK Japan we empower each other to be transformational leaders who explore new frontiers and make a positive impact today and in the future.
Provided in scholarships in the fiscal year 2022-23
Of our students (approx.) received some level of financial assistance
High School students from 64 countries (as of August 2022)
Staff and Faculty from 19 countries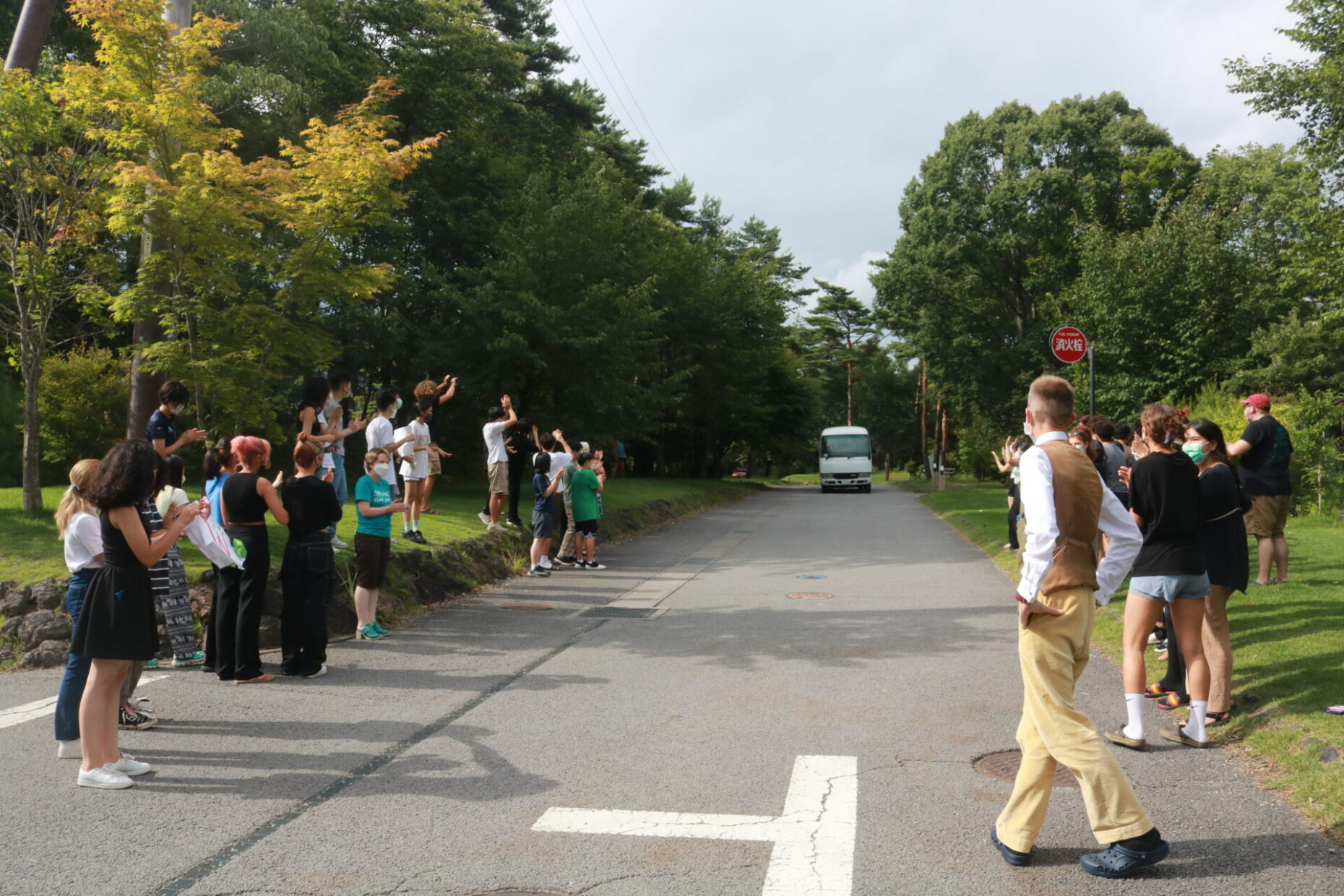 New National Committee Students
For the first time since 2019, we kicked off our school year with all students successfully joining campus on time for the commencement of classes. Notably, our Grade 11 class was the largest in the history of UWC ISAK Japan, with an impressive cohort of 92 students, which helped correct an imbalance caused by the global pandemic. The return of new international students in 2022 was a significant moment for us, reaffirming our commitment to intentional diversity.
UWC Day: Peace Begins With Us
Following an eventful Orientation Week, classes commenced, and our bustling Outdoor Education program began with thrilling hikes, including ascents of Mount Asama and Mount Fuji. On September 21, we commemorated UWC Day under the theme "Peace begins with us." Engaging in workshops and role-playing activities focused on peace, environmental crises, gender relationships, and more, students, faculty, and staff took a moment to reflect on our school's mission and explore solutions to global challenges.
Fall Project Week was a vibrant and action-packed experience. It marked the first foray for our Grade 10 students into the redesigned UWC ISAK Japan Leadership program. Additionally, we experienced a change in school leadership, as Rod Jemison transitioned to an advisory role for the 2022-23 school year, and Malcolm McKenzie assumed his position as the Interim Head of School, embarking on a two-year mandate at UWC ISAK Japan.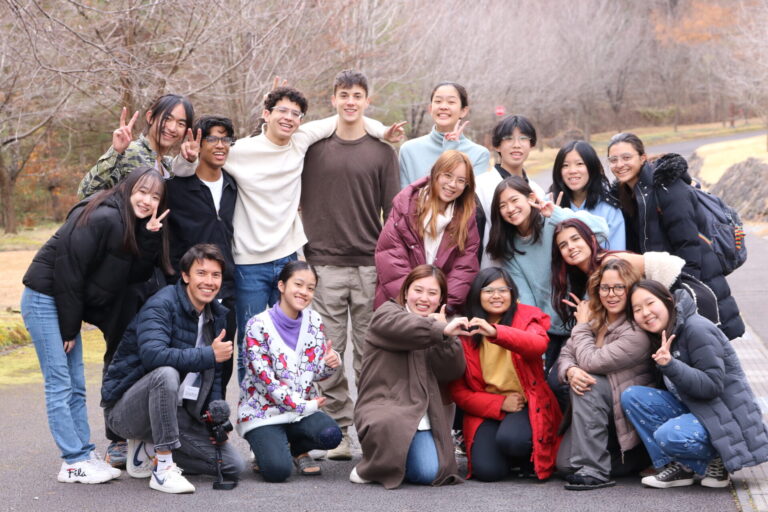 Ainu Cultural Activities and Workshops
Extracurricular activities flourished with 24-hour Theatre, a beloved tradition that challenges students to create a play in a day. Recently, in a first for UWC ISAK Japan, we hosted Ainu community members Kenji, Maki, and Maya Sekine, in partnership with SEKAI Education. This marked our inaugural collaboration with a Japanese indigenous culture, with our Ainu guests leading enriching workshops on diversity and intercultural understanding. This pioneering step deepens our connection to Japan's history and sets the stage for future collaborations with indigenous communities. Read more here.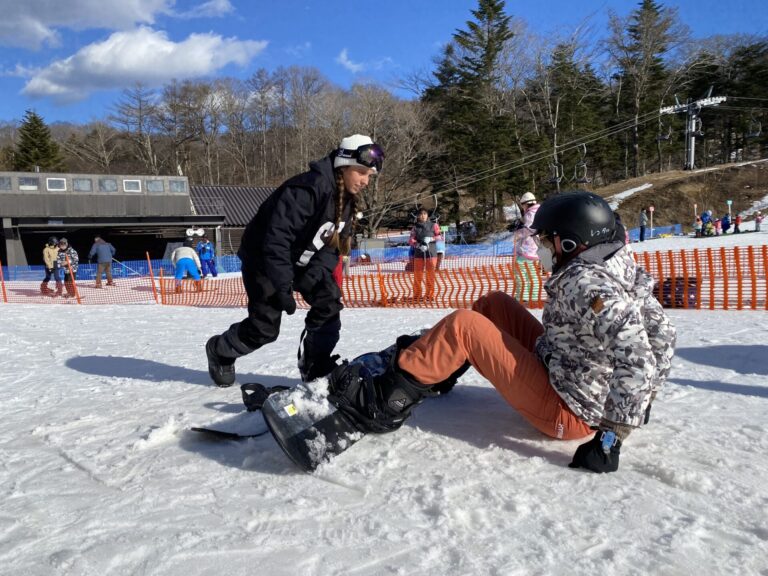 Human Rights Day and Winter Break Work
On December 10, in harmony with celebrations worldwide, we observed Human Rights Day at UWC schools, reaffirming our commitment to peace and human dignity, inspired by the Universal Declaration of Human Rights (UDHR). Afterward, students enjoyed their Winter Break from December 17 to January 8. Some remained on campus, participating in our successful holiday work program, which allowed them to work at local establishments, ski stations, and educational facilities. This experience not only honed their Japanese language skills but also fostered a sense of responsibility and independence.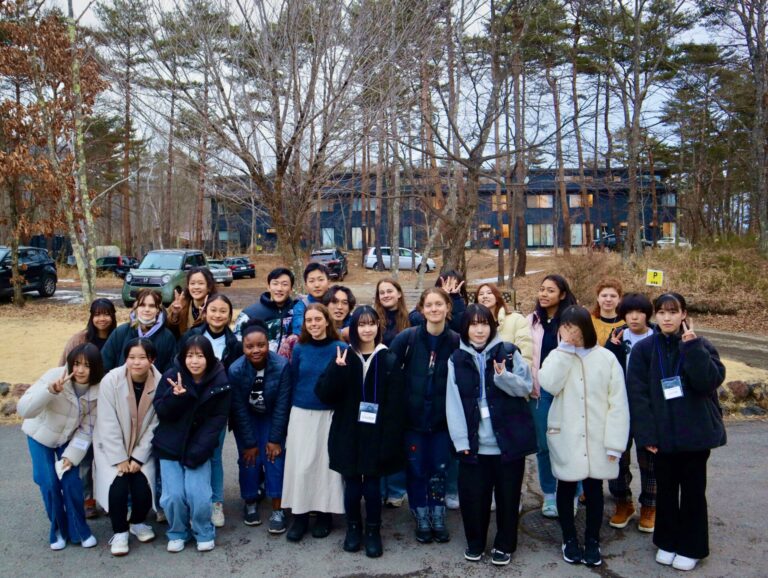 Embracing Local Opportunities
As students returned to a snow-covered campus after Winter Break, they delighted in the winter wonders of Karuizawa, engaging in activities such as skiing, snowboarding, ice-skating, and snowshoeing. Additionally, we strengthened our ties with local schools, hosting a visit from students in Karuizawa, reaffirming our commitment to cross-cultural exchanges, despite previous disruptions caused by the pandemic.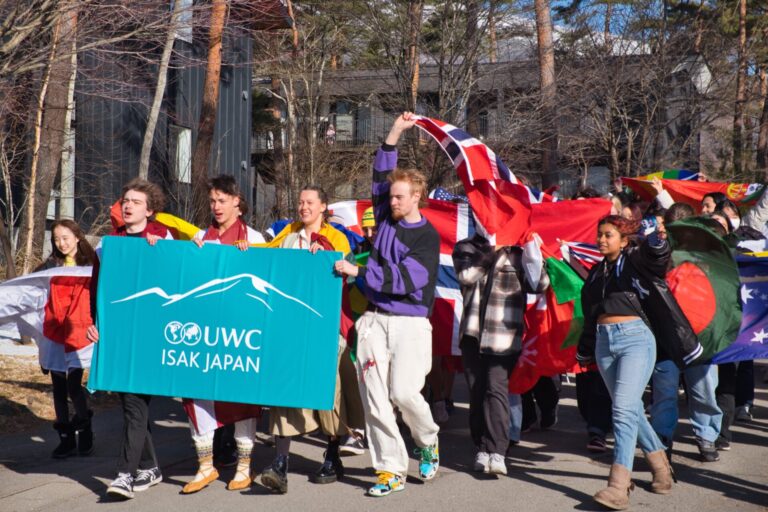 UWC ISAK Japan International Day returned with a unique cultural event exclusive to our school, warmly open to the local community. Students dazzled with cultural performances, dances, and songs, while each country/region represented at UWC ISAK showcased its rich heritage at cultural booths, complete with information and local food prepared by students.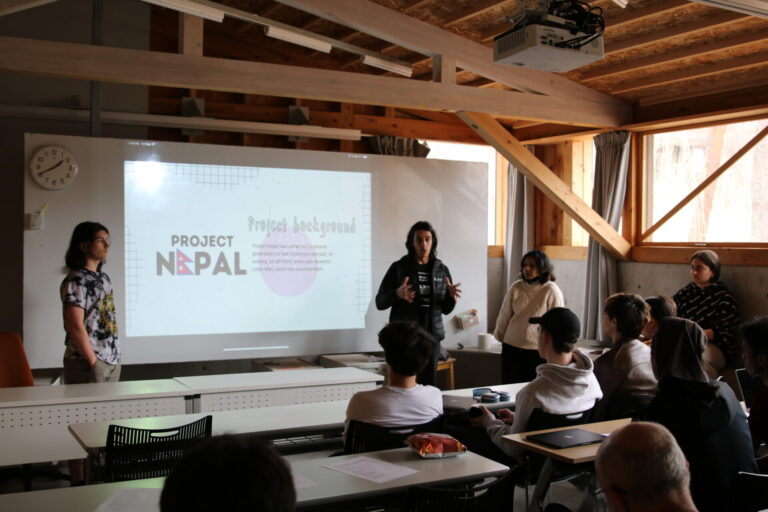 Spring 2023 Project Week was a transformative experience, allowing our students to refine their leadership skills by addressing critical issues and taking impactful action. The collaboration between Grade 10 and 11 students during this week was unprecedented, culminating in a compelling presentation to the entire student body and faculty. The remarkable projects spanned across Japan, Bangladesh, and India, leaving a lasting impact and highlighting the success of the Grade 10 Leadership Project redesign. More details can be found on our blog.
Celebrating Diversity Through Cultural Events
April saw an abundance of cultural events, such as the Chinese Culture and Language Day, French picnic, and Latin American Culture Week. Our Muslim students and faculty celebrated Ramadan by visiting the Tokyo Camii Mosque, where everyone was invited to try fasting for a period or the entire duration of Ramadan. Additionally, Danish and Maryam, two students, orchestrated a Q&A session about Islam and a secret survey to encourage open dialogue and understanding within our diverse community. Read more about this on our blog.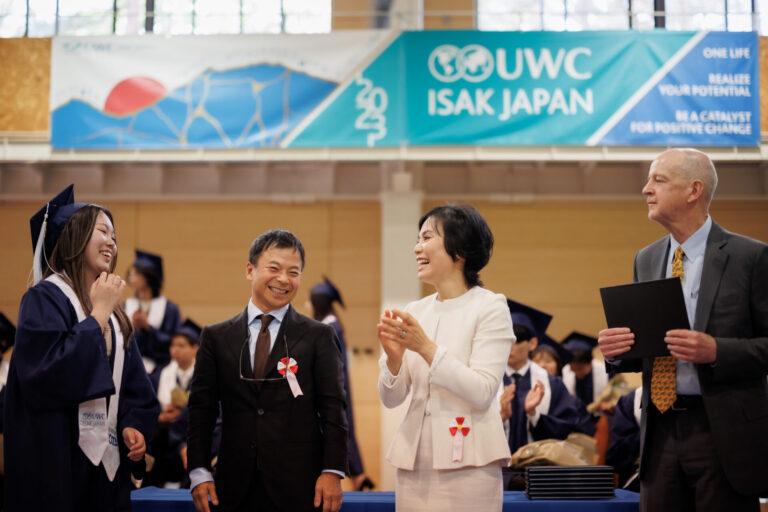 On May 21, we bid farewell to the Class of 2023 with a heartwarming Graduation Ceremony. This class faced significant challenges when some of their peers had to transfer to other UWC schools in the winter of 2022 due to pandemic related border restrictions in Japan. Despite this, the adversity brought them together, making their small Grade 12 class of 39 graduates one of the most united in our school's history. 
Students to get a taste of UWC ISAK Japan and our experience often a different way of education. Our main program is the Summer School, which first started in 2011, but we also run a Winter School program (since 2020). In total, 208 students had the opportunity to engage with us through our Short Programs in 2022-23 and we are constantly exploring new horizons to expand access to UWC ISAK Japan education!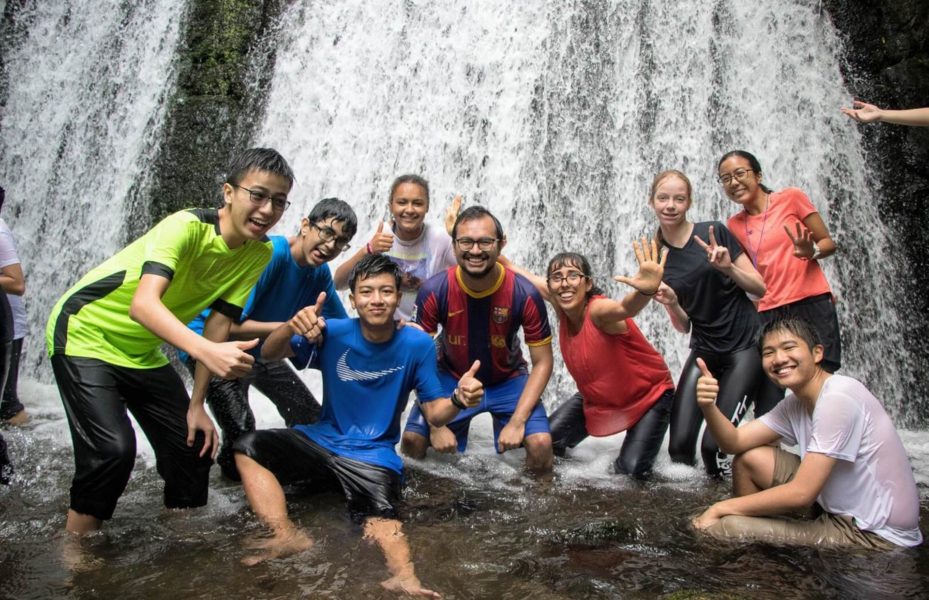 Summer School
For 13-14 years old students

Since 2011, Summer School has pioneered the UWC ISAK Japan approach to education. Over 13 days in late July, we welcomed 82 students from around the world to our campus in Karuizawa to explore leadership, culture, identity and more in a diverse environment. This year we had 28 nationalities represented and a team of 30 adults guide students through a life-changing experience. Summer School 2023 was rated with a 96% satisfaction level.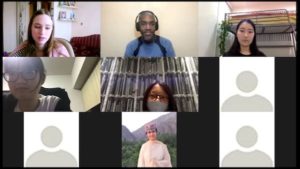 ISAKX
For 14-16 years old students

ISAKx was launched in 2020 in response to the pandemic that saw access to education constrained around the world. ISAKx operates exclusively online and seeks to bring the UWC ISAK Japan approach to education to those who couldn't otherwise attend our programs physically in Japan. This year we offered seven courses over the span of two semesters. The 2022-23 program enjoyed a 100% satisfaction rate from students.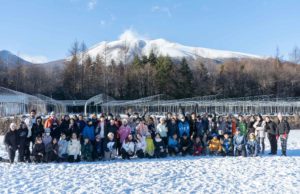 Winter School
For 12-13 years old students

Winter School is our Short Program that was born during the pandemic but has now gained a secure place in our yearly offerings. During Winter School 48 students were able to experience the beauty of our snowy campus, extensive Outdoor Education and classes around leadership, diversity and taking action. Winter School 2022 received a 91% satisfaction level from the students.
At UWC ISAK Japan, we encourage our students to be catalysts for positive change in an increasingly complex world. Diversity in the student community is an essential part of the student experience, their training, and individual growth. Our environment is intentionally diverse, so that all live and learn with others who represent a vast array of backgrounds and perspectives (socioeconomic, religious, cultural and more). Difference is a powerful teacher.
This truly diverse community is made possible through our robust need-based financial assistance program, which provides 70% of our students with monetary support. A significant portion of our scholarships (about 60% in 2022-2023) is generously funded by the Furusato Nozei (hometown tax) program, which sees 95% of donations go to UWC ISAK Japan scholarships and 5% towards improving education in Karuizawa. We are sincerely grateful for this trust and these contributions from all our donors and supporters.
UWC ISAK provides about 500,000,000 yen in scholarship funding, approximately one third of our annual expenditure. Other funds and support are provided directly in smaller but still significant amounts, the most significant of these being the Dare to Dream program, funded by American philanthropist and long-time friend of UWC, Shelby Davis and his family.
Click here to view of FY2022 financial statement summary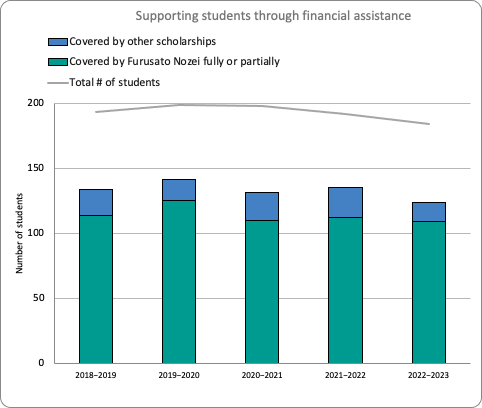 * Our students receive financial assistance fully or partially from Furusato Nozei and other sources.
In early November of this past year, we started a process of strategic planning in the UWC ISAK Japan Board and Council meeting. This involved staff, faculty, students, and parents, as well. At that point, the thought was to develop a Strategic Plan for a three-year period from the start of next school year, 2023/2024, to take us through to the end of the school year 2025/2026. The leading idea behind a 3-year plan, in contrast to the more usual 5-year span, was to set up something that would run for only the first two years of the tenure of a new long-term Head of School, giving her time to take a leading role in the drafting of the next Strategic Plan. However, when Arden Tyoschin was appointed and it became apparent that Arden was able to spend a large part of this year on our campus, it made sense to revert to a 5-year model, which we will finalize with Arden's direct involvement and input by May/June 2024.
The current draft has seven aims or topic areas. These are:
First Aim – Re-envisioning our Mission and Vision
Second Aim – Student Experience and Student Growth
Third Aim – Academic Learning and Teaching 
Fourth Aim – Admissions and Alumni
Fifth Aim – Governance
Sixth Aim – Financial Sustainability and Institutional Advancement
Seventh Aim – Facilities and Grounds
Advisory & Safeguarding Report
Throughout the past year, our whole community was engaged in looking closely at our safe guarding and care giving protocols and practices. Many areas had been identified that we felt needed attention. Two consultants were employed: Laura Earwood, who had worked at UWC ISAK for a number of years, helped hugely with safeguarding issues; and Libby Mason, recently retired from the Pearson College UWC in Canada, helped us with the further development of our advisory program. Laura visited for a week in February, and both delivered detailed and valuable reports. New positions were created for all this: Michelle Rutter fills the Deputy Head role, in charge of Pastoral Care; Christina Bonnell is our first Director of Student Welfare; and Alastair Wanklyn is Advisory Coordinator.

Priorities:
Diversity and Inclusion 
Communication
Mental Health Support
Action Points: 
Providing cultural competency training, starting intentionally in the August orientation period;
Improving relationships in the advisory program, and developing a more intentional advisory 'curriculum';
Implementing regular feedback sessions (e.g. Town Halls);
Developing more comprehensive mental health policies that support students and the mission of the school, e.g. Wellness Days, and many others.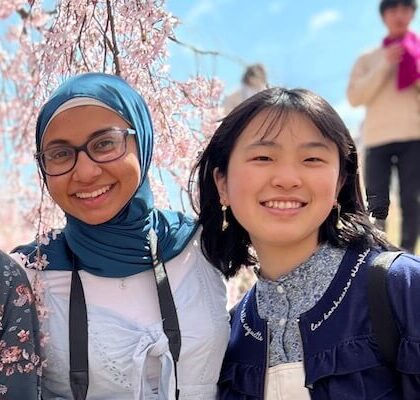 In this first part of a series, we dive deep into the leadership projects of Class of 2025 student Manaha from Japan, beginning with her project on Peace, which was inspired by her encounters with atomic bomb survivors and her drive to spread awareness about the untold stories of Hiroshima. Follow her journey from her visit to Hiroshima Peace Memorial, her meeting with in-utero A-bomb survivor, Mr. Kosei Mito-san, to her efforts to bring these stories to her peers at UWC ISAK Japan, culminating in a milestone event that contributes to UWC's mission to educate for peace in the world.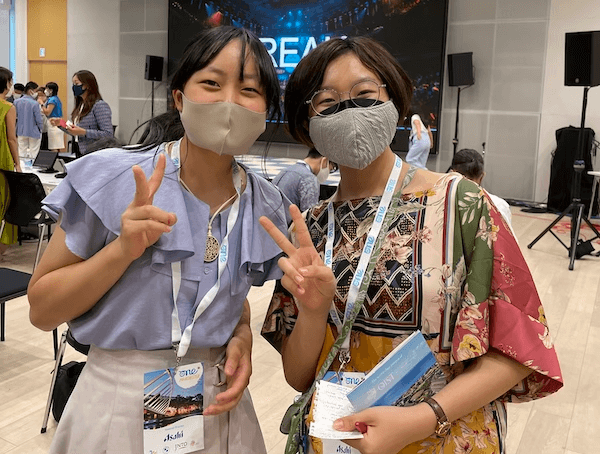 Project TOMO strives to support foreign students in Japan
Sayaka and Midori, two Class of 2025 students from Japan, have embarked on a journey to transform the education experience for foreign students in Japan, inspired by their own struggles with cultural barriers and a desire to bridge the divide. This story chronicles their journey from the spark that ignited Project TOMO – a chance encounter with a young American girl struggling to communicate, to tirelessly connecting with schools, parents, and organizations during the Covid-19 pandemic; ultimately developing and implementing Project TOMO with a mission to offer guidance, support, and resources to needy families, thereby fostering a more inclusive and compassionate world.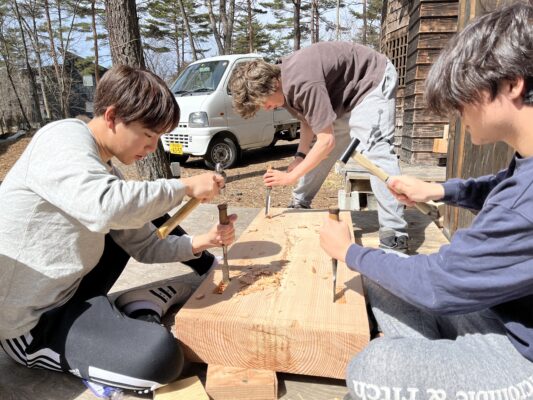 Students Discover Richness of Japanese Traditions in Spring Project Week
During the Spring Project Week 2023 at UWC ISAK Japan, Class of 2024 students immersed themselves in various Creativity, Activity, Service (CAS) projects involving traditional Japanese handicrafts and craftsmanship, fostering cultural understanding and personal growth through hands-on experiences in Japanese joinery, indigo dyeing, and pottery and ceramics. These activities, which included constructing a wooden bench with a local craftsman, creating indigo-dyed textiles inspired by a trip to Kyoto, and learning pottery styles and participating in a tea ceremony with a renowned ceramic artist, deepened their appreciation for the dedication, skill, and cultural significance of these traditional crafts, ultimately culminating in the creation of a set of ceramics as a gift for the graduating Grade 12 class.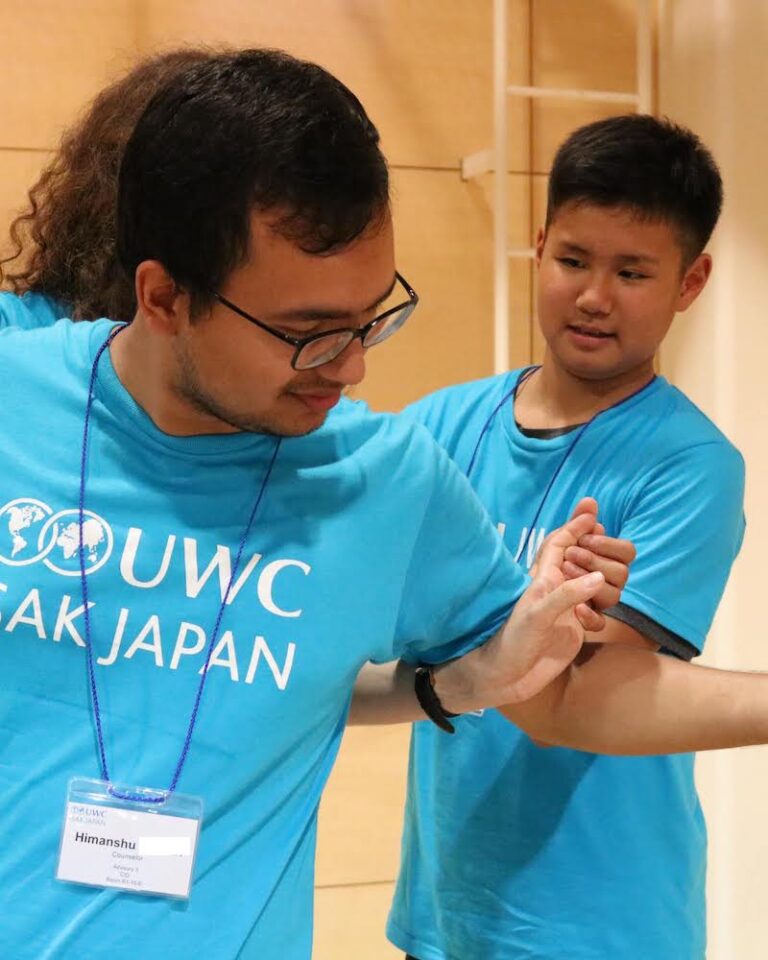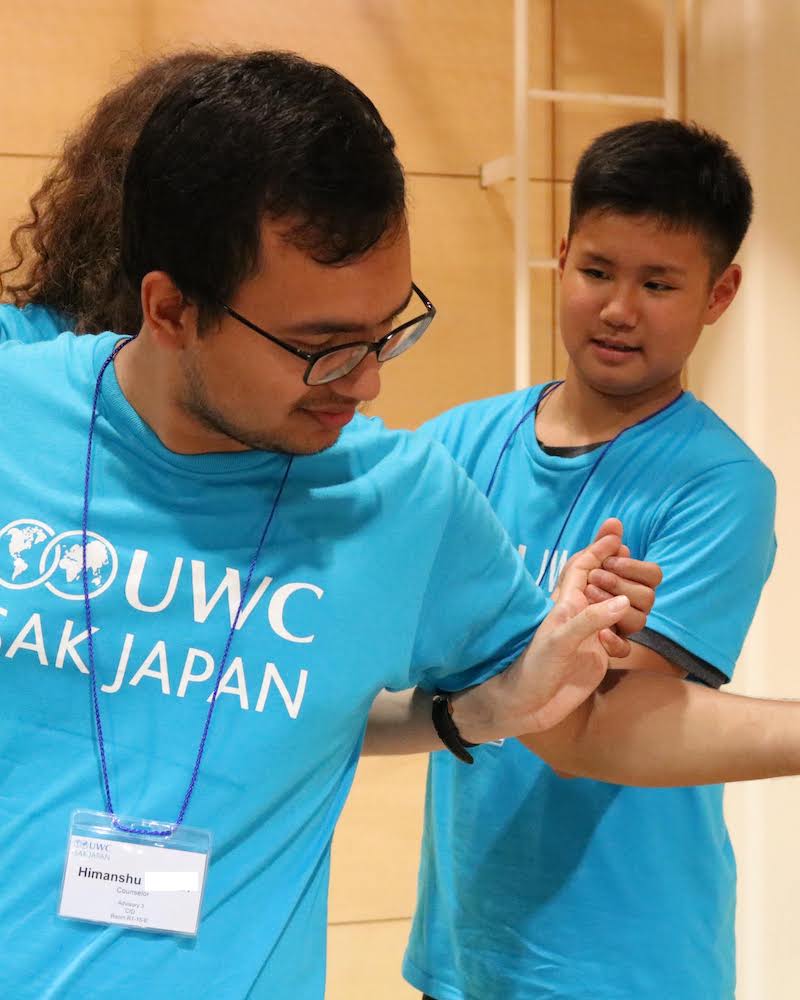 Himanshu's Journey to Harvard Public Health Masters
Himanshu, a proud alumnus of UWC ISAK's pioneering Class of 2017 and native of Nepal, has journeyed from a boarding school in India, to UWC ISAK Japan, to Colby College before serving as a Clinical Research Coordinator at Memorial Sloan Kettering Cancer Center. He is now pursuing his Masters of Public Health at Harvard University. Through it all, he has been deeply influenced by his experiences at UWC ISAK, where he learned the importance of a broad and critical approach to learning, balancing life and work, and acting as a catalyst for positive change. His journey reflects a dedication to uplifting developing countries like Nepal and maintaining strong bonds with his alma mater and fellow alumni, showcasing the enduring impact of UWC ISAK on personal growth, career aspirations, and the importance of community and a balanced perspective on life and work.
Mayuki Pursuit of Diversity and Passion for Japanese Education
Mayuki, a passionate and innovative alum from Nagaoka, Japan (Class of 2021), is committed to to revolutionizing education in Japan (and beyond). From her time at UWC ISAK Japan to her studies at Pitzer College, she has consistently pursued projects aimed at empowering young minds, such as organizing a Startup Weekend in Nagaoka, founding 'Asuiku Wasuiku' and 'IBJP', and currently working on building an international online school for children with ADHD and/or ASD. Despite facing challenges such as a late diagnosis of Pervasive Development Disorder and the pressures of the IB Diploma, Mayuki's determination, adaptability, and commitment to making a positive impact on the world have been unwavering.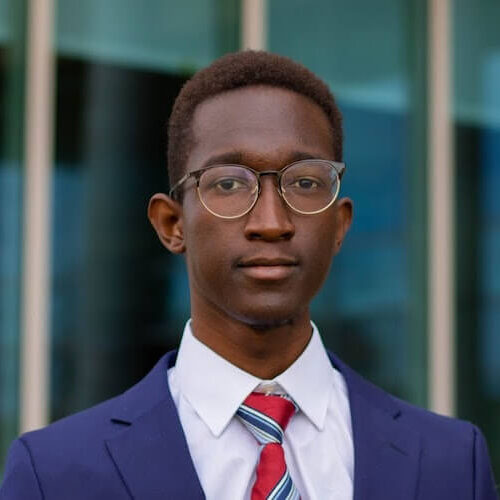 For Peace and Gender Equality in South Sudan
Obede (Class of 2019), a student of Vanderbilt University and an alumn of UWC ISAK, returned to his home country, South Sudan, with a mission to promote peace and equality by addressing gender-based violence and peace-building strategies through workshops, which won him the Nichols Humanitarian Fund award and attracted key speakers, including the Former Presidential Advisor in the Office of the President of South Sudan. His journey exemplifies the impact of UWC ISAK's values and leadership principles, highlighting the importance of harnessing diversity, paying it forward, and fostering meaningful connections for positive global change.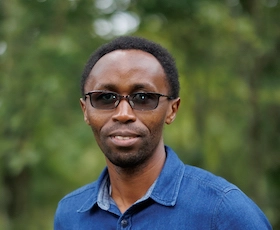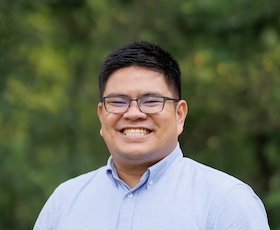 Faculty - Global Politics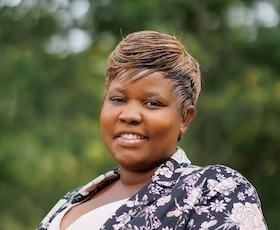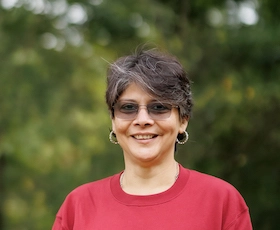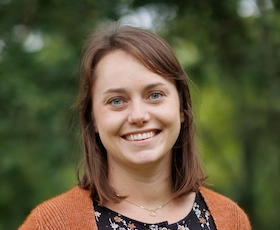 Faculty - Director of Student Welfare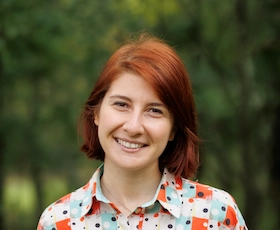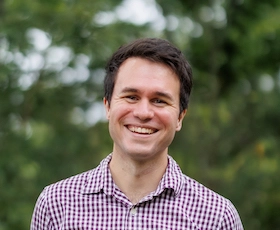 Faculty - University Advisor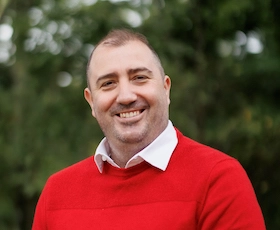 Faculty - Deputy Head of School - Academics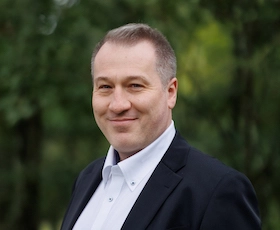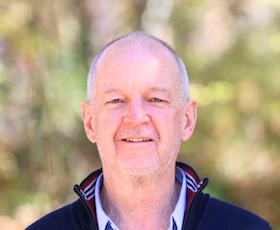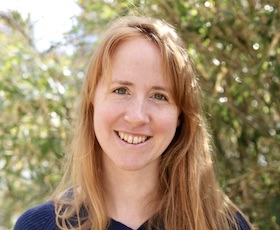 Faculty - English Language Support Specialist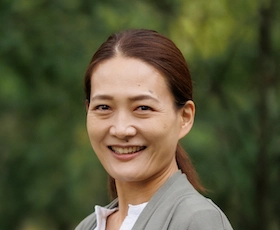 Staff - Communications Specialist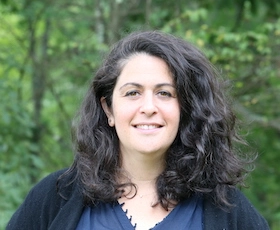 Staff - Head or Human Ressources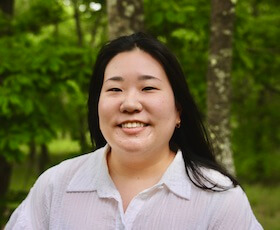 Staff - Admissions Manager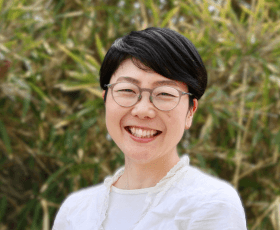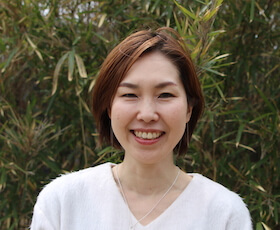 Staff - Office of Development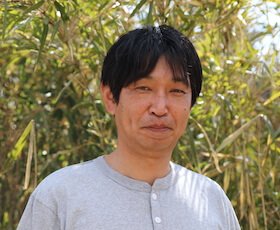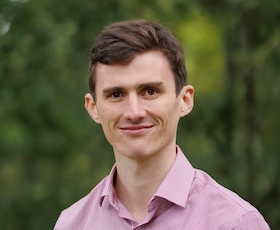 Staff - Director of Admissions
The generosity of our Founders, Catalyst Supporters, and donors who have made a life-changing education possible for students from around the world. Donations of every size support the mission of UWC ISAK Japan and we thank everyone who has contributed to our school. Please see the full list of our supporters here.
*Proceeds from the sale of electricity generated by solar equipment purchased with donated funds are being used to fund scholarships.
HIGH SCHOOL SCHOLARSHIPS
Yasushi Ando Scholarship
Junko Fukutake Scholarship
Hitoshi Honda Scholarship
Honjo Scholarship
Teruko Honjo Scholarship
Hidehiro Imatsu Scholarship
Iuchi Scholarship
Shigeru Sato Scholarship
Makiko Suehiro Scholarship
Goldman Sachs
Ichigo Asset Scholarship
YKK Holding Asia Scholarship
W&M Solar Power Scholarship*
SUMMER SCHOOL SCHOLARSHIPS
Canyon Capital Japan Scholarship
HSBC Group Scholarship
Nomura Holdings Scholarship
Proverbs 16:16 Scholarship
Sumitomo Mitsui Trust Bank Scholarship
UNIVERSITY SCHOLARSHIPS
The Nippon Foundation Scholarship
Davis-UWC Scholars Program
PROGRAM SUPPORTERS
Mizuho Financial Group, Inc.
CORPORATE SUPPORTERS
LIXIL Group Corporation
SECOM Co., Ltd.
airweave inc.
Morrison & Foerster LLP/Registered Associated Offices of Ito & Mitomi
TMI Associates
IDEO Tokyo
Panasonic Corporation
McKinsey & Company Japan
Bain & Company, Inc
AUSTRALIA
University of Melbourne
University of Monash
University of Sydney
Trinity College
CANADA
Carleton University
Concordia University
Langara College
Mount AIlison University
McGill University
Queen's University
Quest University
St.Thomas University
University of British Columbia
University of Toronto
HONG KONG
SCAD HK
The Chinese University of HK
JAPAN
Asia Pacific University 
International Christian University
Kanazawa University 
Keio University
Kyushu University 
Nagoya University of Commerce and Business
Rikkyo University
Shibaura Institute of Technology
Sophia University
Tokyo International University
Musashino Art University 
Okayama University
Ritsumeikan University
Waseda University
NETHERLANDS
Amsterdam University College
Erasmus University College
Erasmus University, RSM
Leiden University College The Hague
Radboud University Nijmegen
Technical University Delft
Universiteit Leiden
University of Amsterdam
University of Groningen
University of Maastricht
University of Twente
Utrecht University
REST OF EUROPE
IE University (Spain)
University CEU Cardenal Herrera (Spain)
University of Mannheim (Germany)
REST OF WORLD
Chulalongkorn University (Thailand)
Flame University (India)
KIMEP University (Kazakhstan)
Mahidol University (Thailand)
NYU Abu Dhabi (UAE)
RMIT University Viernam (Vietnam)
Sultan Qaboos University (Oman)
Yale NUS (Singapore)
UNITED KINGDOM
Abertay University 
King's College London
SOAS, University of London
Queen Mary University
University College London 
University of Bath 
University of Bristol
University of Dundee
University of Durham
University of Edinburgh
University of Exeter
University of Sheffield
University of Manchester
University of St. Andrews
University of The Arts London 

UNITED STATES 

Bard College 
Bates College 
Bennington College 
Bentley University
Boston University 
Bowdoin University
Brown University 
Carleton College 
Carnegie Mellon University 
Case Western Reserve University 
Clark University 
Colby College 
College of William and Mary
Colorado College
Columbia University
College of Idaho
College of the Atlantic
Concordia College at Moorhead
Cornell University
Duke University
Drexel University
Earlham College
Furman University
Georgetown University
Kalamazoo College
Lewis & Clark College
Lake Forest College
Loyola Marymount University
Luther College
Macalester College
Methodist University
Middlebury College
Minerva Schools at KGI
New York University
Northeastern University
Northwestern University
Nova Southeastern University
Occidental College
Pitzer College
Princeton University
Randolph Macon College
Ringling College of Art and Design
Rutgers University
Sarah Lawrence College
Savannah College of Art and Design
Santa Clara University
Skidmore College
Smith College
St. Lawrence University
St. Olaf College
The New School
Tufts University
Trinity College
Union College
University of Chicago
University of California – Berkeley
University of California – Davis
University of California – Los Angeles
University of Florida
University of Hawaii at Manoa
University of Maine
University of Oklahoma
University of Pennsylvania
University of Pittsburgh
University of Richmond
University of Rochester
University of Southern California
University of Utah
University of Washington
Vanderbilt University
Wake Forest University
Washington and Lee University
Wellesley College
Wheaton College
Whitman College
Williams College
Worcester Polytechnic Institute
Yale University
HONORARY ADVISOR
Her Imperial Highness Princess Takamado
BOARD OF DIRECTORS
Lin Kobayashi (CHAIR)
Mamoru Taniya
Masahiro Koshiba
Mariko Magnan
Malcolm McKenzie
Shusaku Minoda
Ryo Ohira
Toru Shimada
Charlotte Yew
ADVISORY BOARD
Fumio Tateishi (CHAIR)
Yasuchika Hasegawa
Yasushi Hatakeyama
Hidehiko Hayashi
Hidehiro Imatsu
Kakutaro Kitashiro
Hiroko Kono
Takashi Murata
Shigeru Sato
Teruhide Sato
Kan Suzuki
Makoto Takano
Kotaro Yamagishi
Kimiya Yamamoto
Masakazu Yanagisawa
Yasuhiro Wakebayashi
Ryusuke Honjyo
STATUTORY AUDITOR
Yasushi Ando
Kenji Hosokawa
Naoki Tamura
COUNCILS
Suguru Miyake (CHAIR)
Benjamin Blum
Nicolas Carter
Ronna Chao
Kenji Govaers
Masahisa Ikeda
Tomonori Ito
Kei Iwashita
Shing Siah Lee
Malcolm McKenzie
Haruki Kamiyama
Lin Kobayashi
Yojiro Koizumi
Marcos Melero
Gen Miyazawa
Ryo Ohira
Wataru Sado
Toru Shimada
Norio Takamatsu
Miho Tanimoto
Mamoru Taniya
Charlotte Yew
Founders & Catalyst Supporters
FOUNDERS
(listed by date of contribution)
Mamoru Taniya
Lin and Shigetoshi Kobayashi
Yuriko Takahashi
Kimiya Yamamoto
Masakazu Yanagisawa
Rika Aoi
Fumio Tateishi
Michiyo and Hidehiko Hayashi
Hiroko Kono
Hidehiro Imatsu
Fumiko Ozawa (Kanenobu)
Brian Nelson
Masahiro Koshiba
Masaru Kojima
Einosuke Yoshino
Gen Kato
Takashi Inoue
Shotaro Tanaka
Takashi Murata
Makoto Takano
Takeshi Natsuno
Hiroaki Mizutani
Shogo Kawada
Teruhide Sato
Kohei Matsuki
Nobuyuki Idei
Kakutaro Kitashiro
Tomoharu Inoue
Tomonori Ito
Kotaro Yamagishi
Heang Chhor
Eiichi Miyazawa
Amane Nakashima
Yasuro Koizumi
Ogawa Scholarship Foundation
Hideki Kinuhata
Ichiro Miyake
Ryusuke Honjo
Edward Suzuki
Yuichiro Sugahara
Haruhiro Tsujimoto
Shin Horie
Ken Takayama
Koichi Saura
Ishibashi Foundation
Katsunori Sago
Masakazu Iwakura
Haruki Kamiyama
Masatada Kobayashi
Kazutoshi Kobayashi
Mariko and Jacques Magnan
Kaji Family
Shigeru Sato
Takeda Pharmaceutical Co., Ltd.
Taizo Hasebe
Shinichiro Okumoto
Junko Fukutake
Hitoshi Honda
Terumi and Yojiro Koizumi
Yasushi Ando
Hiroyuki Arita
Mikiko and Toshio Iwasaki
Noriko Yamaguchi
Seiji Yasubuchi
Shinji Kimura
Shusaku Minoda
Toshio Himuro
Nonaka Institute of Knowledge
Hoppy Mina Co., Ltd.
Okada Memorial Club
Ichiro Kawanabe
Shuhei Morofuji
Suguru Miyake
United Managers Japan Inc.
Akiyuki Nagase
Yoko Takai
Makiko Suehiro
Keizo Fujitake
Shinji Yoshizawa
Koki Uchiyama
Yasuhiro Wakebayashi
Mei Yu
Takahisa Fujitake
Jun Furukawa
Toru Shimada
Nobuo Sayama
Hitoshi Kashiwaki
Ayako Yoshida
(Masako and Hiroshi Sasaki)
Yi Shi
Paul and Maki McInerney
Takashi Kawamura
United States-Japan Foundation
Yasushi Fujita
Muneaki Masuda
Maki and Yasu Hatakeyama
Masahisa Ikeda
Tsuguhiko Kadokawa
Ken Aoyama
CATALYST SUPPORTERS


(listed by date of contribution)

Yasumasa Manabe
Naruatsu Baba
Satoru Oshita
Xiaolei Sun
Yew Lin Goh
YKK Holding Asia Pte Ltd.
Takeshi Tanaka
Yoshiaki Fujimori
Junko Hamamoto (Mori)
Haruo Nakamura
Akira Kosugi
Genki Shiota
Tamotsu Kosano
Ryo Ohira
Riso Kyoiku Iwasa Foundation
Hattori International Scholarship Foundation
Ryo Abe
Takahiro Sugawara
Hiroyuki Watanabe
Hikaru Shimura
Shinichi Yamamoto
Yuki and Makoto Arima
Koichiro Hashimoto
Mizuho Financial Group, Inc.
Mariko and Tatsuya Hayashi
Byking Inc.
Ken Tamagawa
Kenji and Jun Govaers
Yusuke Umeda
Riku Sugie
Isao Ogata
Hideki Kaneko
Yuki Ikejiri
Hideo, Misako and Fumie Iuchi*
Yoshikazu Tanaka
Michikatsu Ochi
MEDIA DO Co., Ltd.
Shinichiro Watari*
Ichigo Asset Management, Ltd.
Sotaro Ishii
Kana and Hiro Yoshikawa
Katsuya Uenoyama
* Honorary Catalyst Supporter