Nestled in the picturesque forested environment of Karuizawa, our campus combines modern facilities with traditional Japanese design philosophies to create a harmonious and inviting atmosphere. Visitors often admire the clean, contemporary aesthetic and friendly ambiance that characterizes our campus.
Our campus features a variety of thoughtfully designed buildings that cater to the diverse needs of our students. The Kamiyama Academic Center (KAC) serves as our main administrative building, housing classrooms, a library, study areas, and meeting rooms. Asama is home to our cafeteria and science labs, while The Accord Center (TAC) functions as a multi-purpose venue for assemblies, performances, and humanities classes. Additionally, our campus is expanding with the development of the Creative Center and Health & Wellness Center, which will soon host our arts programs and provide counseling, fitness, and lifestyle services, respectively.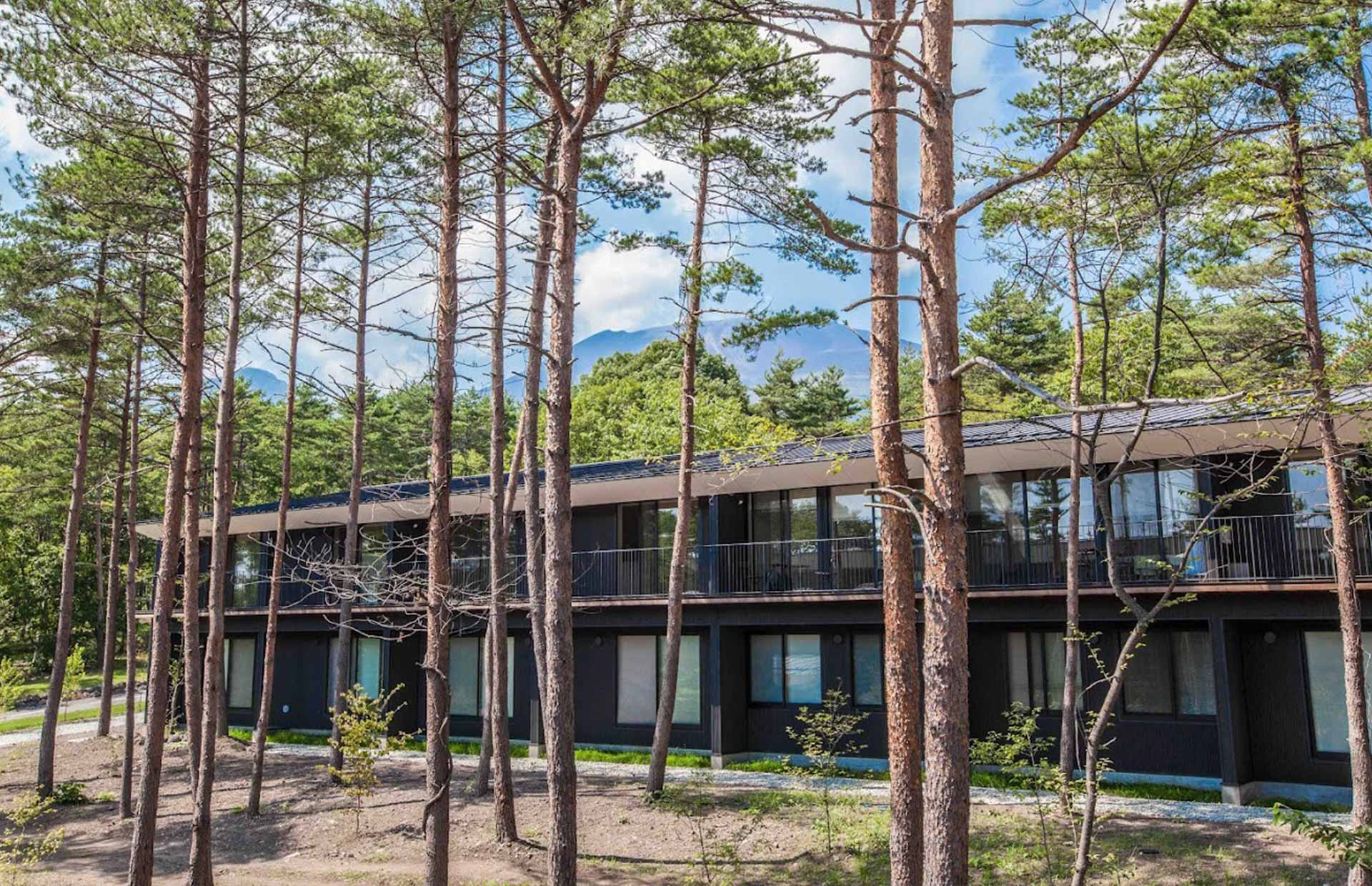 Our campus is designed to offer students inspiring learning environments by incorporating natural light and scenic views. Classrooms and study spaces around campus boast large windows and high ceilings, allowing students to enjoy varied and changing perspectives of the surrounding environment. This unique atmosphere fosters creativity, inspiration, and an engaging learning experience.
Sports & Off-Campus Facilities
Our sports and recreational facilities include a state-of-the-art gymnasium and the natural-grass Honda sports field, offering students ample opportunities for athletic activities. In addition to these on-campus facilities, our students have access to the world-class curling, skating, swimming, fitness, and martial arts facilities at nearby Kazakoshi Park. Furthermore, our stunning natural surroundings serve as an extension of our campus, providing students with unparalleled access to the breathtaking beauty of Karuizawa.