This report is our opportunity to inform and inspire our global community. Here, you will find highlights of the 2021-22 academic year and updates on how we have pursued our unique school mission.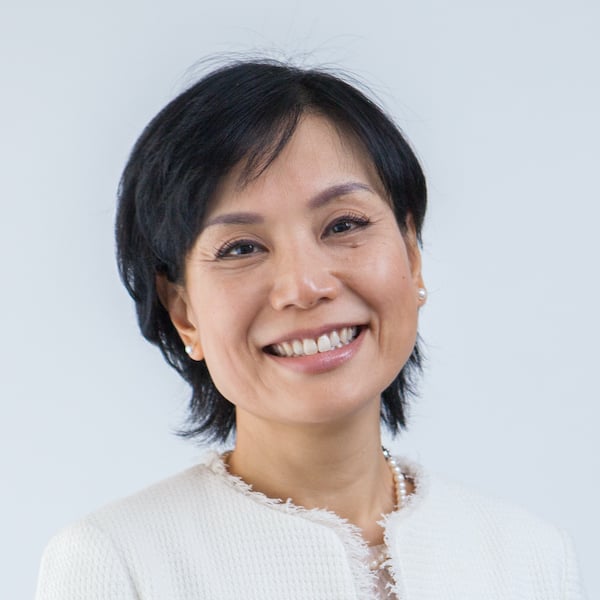 Co-Founder and Chair of the Board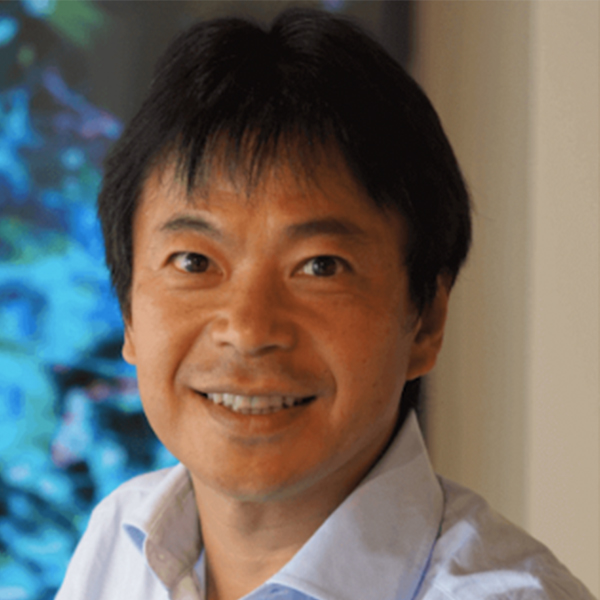 Representative Founder and Board Director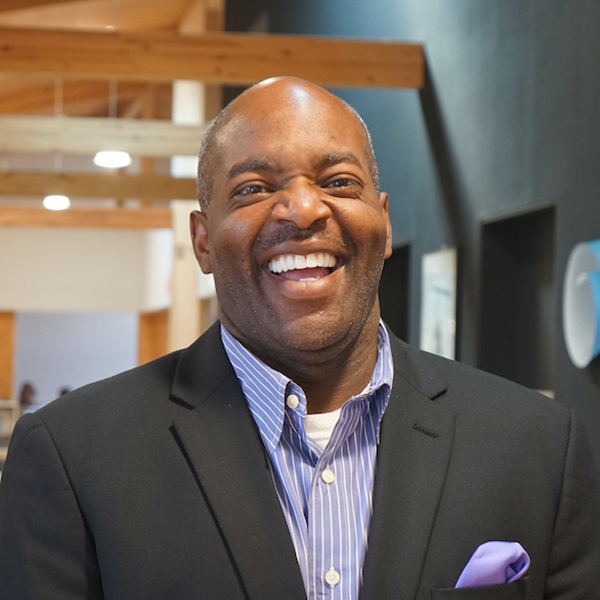 UWC makes education a force to unite people, nations and cultures for peace and a sustainable future.
At UWC ISAK Japan we empower each other to be transformational leaders who explore new frontiers and make a positive impact today and in the future.
Provided in scholarships in the fiscal year 2021-22
Of our students (approx.) received some level of financial assistance
High School students from 72 countries (as of August 2021)
Staff and Faculty from 16+ countries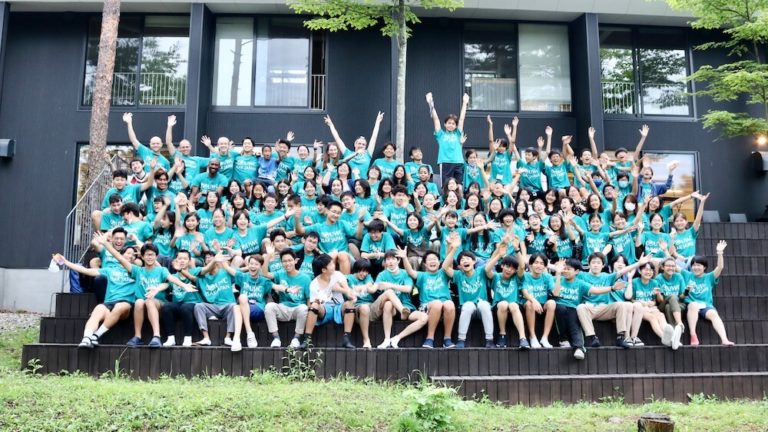 After an interruption in 2020 due to the pandemic, UWC ISAK Japan Summer School resumed in 2021 for an amazing edition with 28 different nationalities represented despite the border restrictions. At Summer School 2021, students engaged in five different classes: Language in a Diverse World, Social Entrepreneurship, Culture, Identity & Diversity, Design Thinking, and Leadership.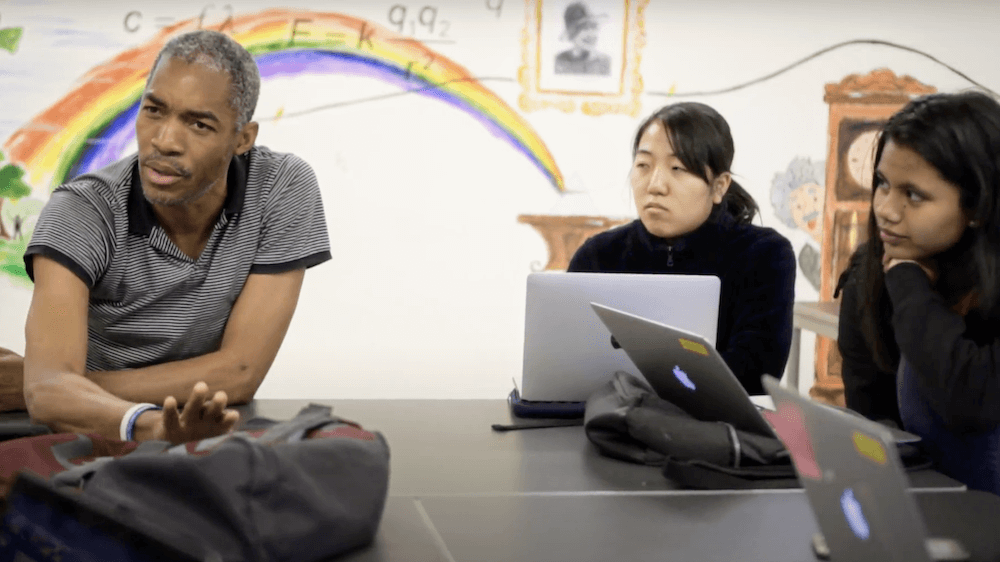 Our online program ISAKx was unaffected by the Covid-19 pandemic and restarted for a second year with a cohort of 72 students representing 26 different nationalities. Four classes were offered in 2021-2022: Exploring Leadership, Society & Politics, Climate Change & Biodiversity, and Science,Progress & Society.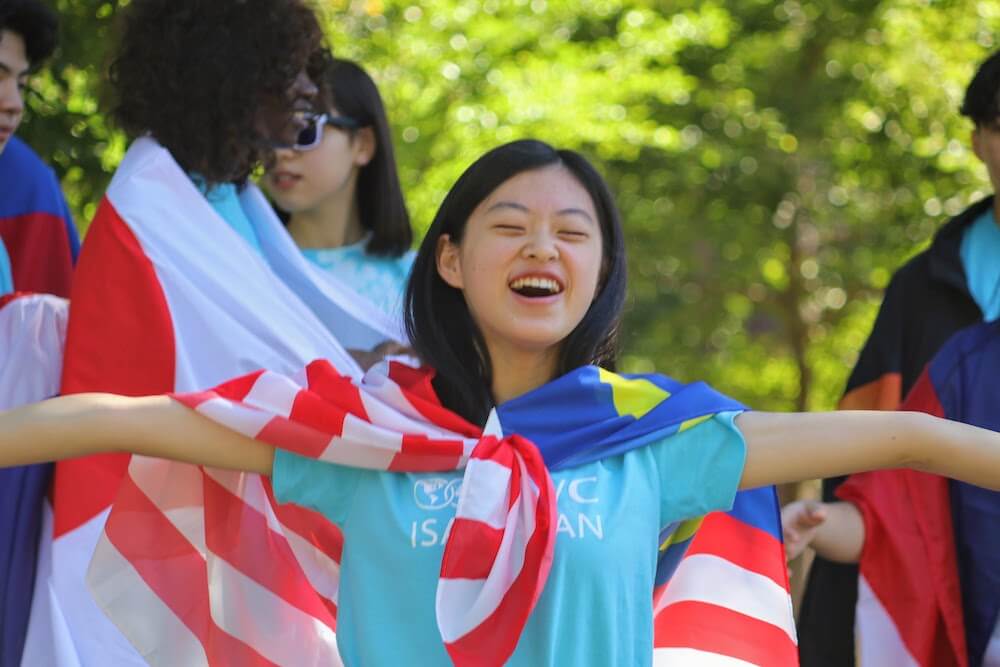 UWC Day is the annual global celebration of the UWC mission and values, which takes place on 21 September every year to coincide with the UN International Day of Peace. Celebrations took place all over the international UWC movement and beyond around the theme Reimagine Tomorrow.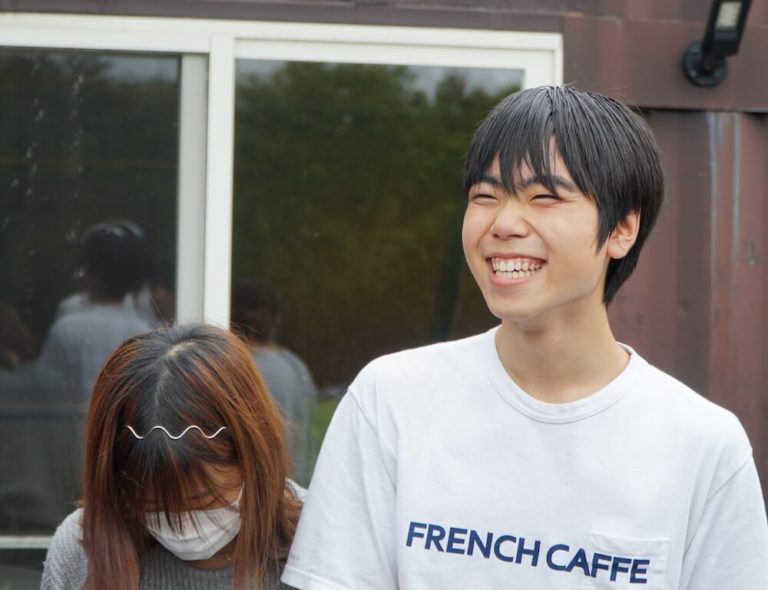 The academic school year always starts strong at UWC ISAK Japan and Project Week is a great time for Grade 10 students to bond through leadership and team building activities. This year, students camped at Rising Field and engaged in multiple activities to experience and challenge leadership concepts. Our Grade 11 and 12 students focus on starting and finishing their CAS projects, respectively.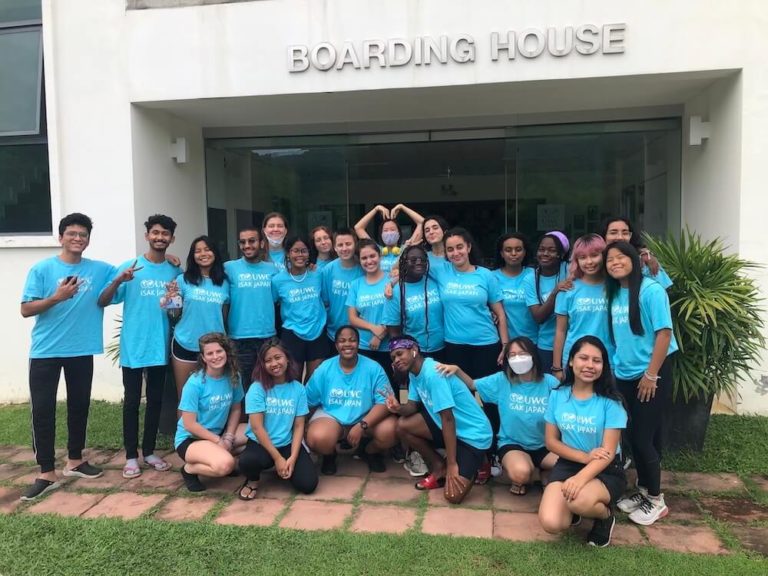 The 2021-22 school year presented challenges that we had never before faced. Japan's pandemic-related border restrictions persisted well into the school year and forced us to make the agonizing decision to transfer our new Grade 11 international students to other schools as the prolonged uncertainty would potentially jeopardize their IB Diploma status. Thanks to an incredible response from the global community of UWC schools, nearly the entire cohort was able to continue their UWC experiences together as one group at UWC Thailand, with the remaining students heading to UWC Robert Bosch College, UWC USA, UWC Mahindra College, and UWCSEA.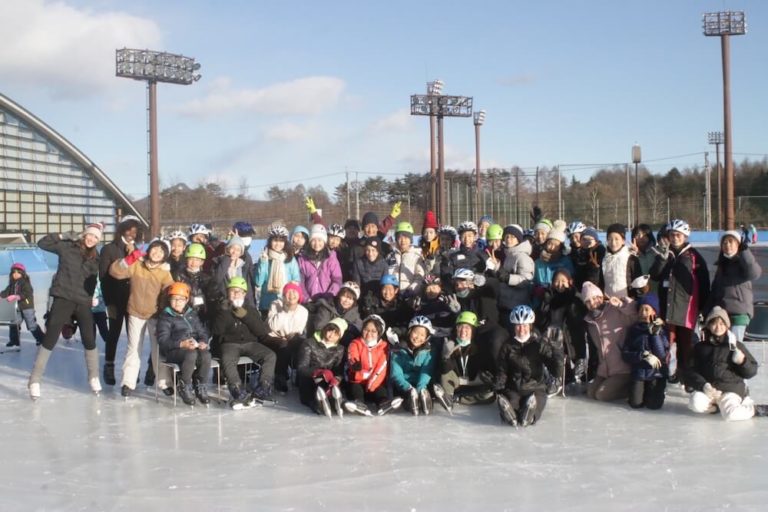 This year Winter School gathered 40 students and 17 nationalities total (including the staff). In addition to Design Thinking, students engaged in the following new classes: The Future Change Project and Global Communication. Every afternoon students enjoyed Outdoor Education activities: hiking, ice skating and the king of winter sports in Karuizawa—curling!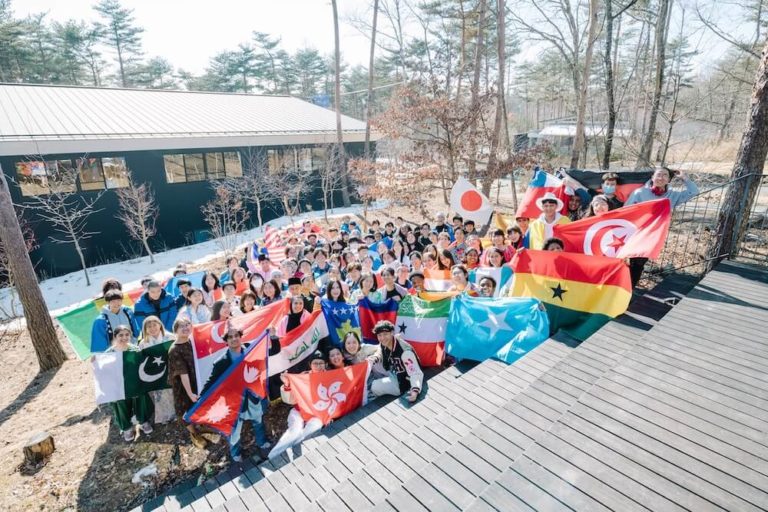 International Day was our first chance in 2022 to gather as a community as we celebrated the different national cultures represented within the UWC ISAK Japan community. Students presented their countries through dance, song, art, and, of course, food! Despite a somewhat smaller total number of countries represented, International Day was a complete success.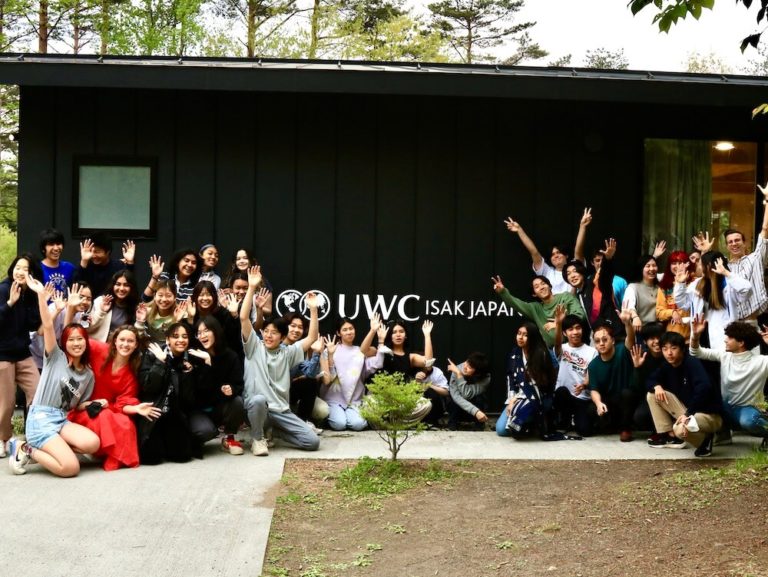 International Grade 10 Students Arrive!
After many long months of waiting, our international Grade 10 students finally made it to Japan. Their arrival was the culmination of the combined efforts of our administration, faculty, staff, parents, supporters, government, and students and stands as a testament to the resilience of UWC ISAK Japan.
Their arrival had an immediate positive impact on our campus that gave everyone a huge boost as we headed into the final months of the school year.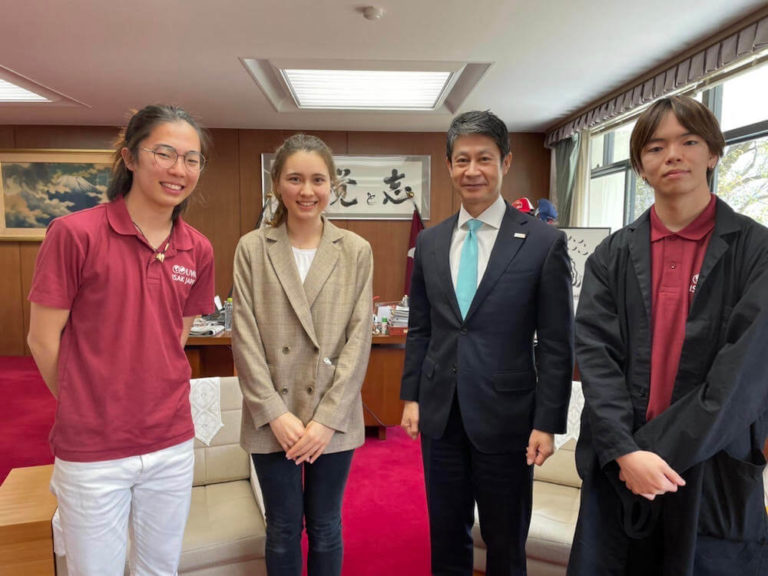 Spring Project Week 2022 saw our Grade 10 students pursue projects of importance to them while our Grade 11s traveled around Japan for their CAS projects. Some ventured to Hiroshima to visit the Governor and learn more about a 24-hour race initiative aimed at bringing awareness to human trafficking. Others went to Okinawa to explore solutions to combat poverty. Some projects even saw our students go overseas, including one student who visited China to learn about how farmers are using drones to support agricultural development.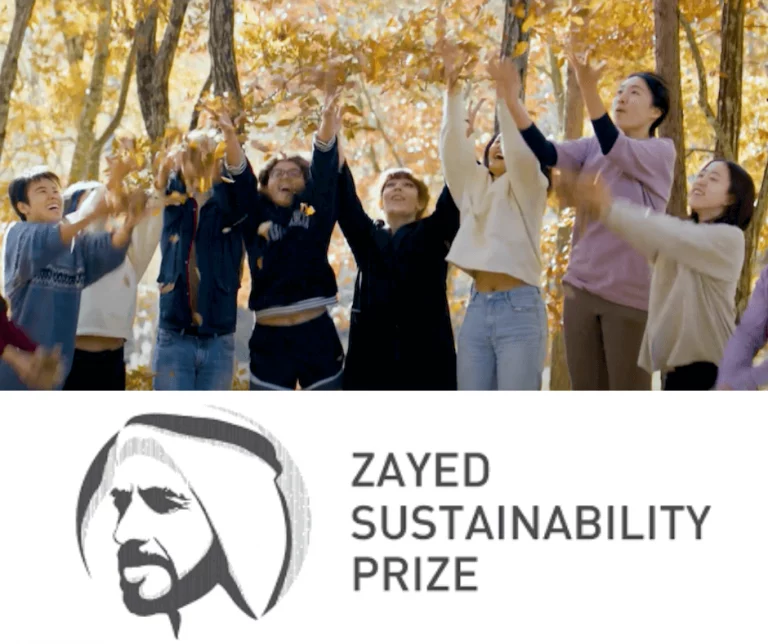 Zayed Sustainability Prize & Handover
Over the years, students at UWC ISAK Japan have been externally recognized by external organizations on a number of occasions. Most recently, our student-led School Sustainability Initiative was awarded the Zayed Sustainability Prize in the Global High School category representing the East Asia and Pacific region. The prize included a $100,000 award that the initiative could go toward's the Initiative's efforts to make UWC ISAK Japan the most sustainable school in Japan. The awards ceremony took place in January, although the project was passed on to future generations of UWC ISAK Japan students in April.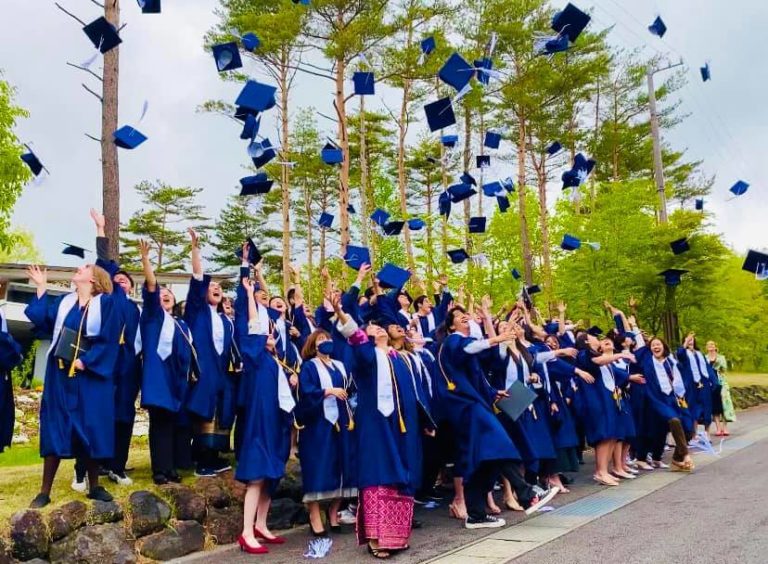 The pandemic had an immeasurable impact on the preceding two-plus years of education, not only at UWC ISAK Japan, but around the world. So, on a beautiful day in late May we celebrated the achievements of the class of 2022. The resilience that they demonstrated during their time at UWC ISAK Japan was nothing short of extraordinary and sets a new standard for future generations of UWC ISAK students.
In total, 71 students graduated in 2022. As they planned for their next steps, they completed in total 572 university applications to schools in 10 countries. Students received 219 offers, 30% of which came from their first choice schools early on in the process. 59 students will be starting university studies in Fall 2022 with 2 students starting in Spring 2023. 10 students choose to do a gap year to explore their projects and interests.
Watch the UWC ISAK Japan Class of 2022 Graduation Highlights
At UWC ISAK Japan, High School is our main program, but thanks to our rapidly expanding Short Programs we are so much more. Beginning with our Summer School, which first started in 2011, we also run a Winter School program (since 2020) and ISAKx, our an exclusively online education platform (since 2020). In total, 192 more students had the opportunity to engage with us through our Short Programs in 2021-22 and we are constantly exploring new horizons to expand access to UWC ISAK Japan education!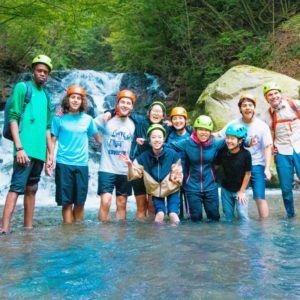 Summer School
For 13-14 years old students

Since 2011, Summer School has pioneered the UWC ISAK Japan approach to education. Over 13 days in late July, we welcome 80 students from around the world to our campus in Karuizawa to explore leadership, culture, identity and more in a diverse environment.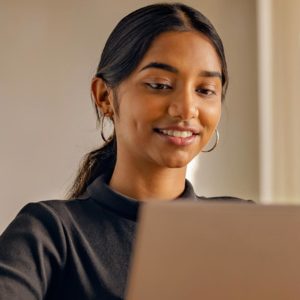 ISAKX
For 14-16 years old students

ISAKx was launched in 2020 in response to the pandemic that saw access to education constrained around the world. ISAKx operates exclusively online and seeks to bring the UWC ISAK Japan approach to education to those who couldn't otherwise attend our programs physically in Japan. The 2021-22 program enjoyed a 100% satisfaction rate from students.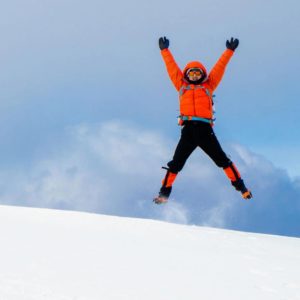 Winter School
For 12-13 years old students

Winter School is another Short Program that was born during the pandemic. While Summer School 2020 was cancelled, a lot of students still wanted to experience UWC ISAK Japan and so we offered them to come in the Winter instead. And never stopped since!
At UWC ISAK Japan, we encourage our students to be catalysts for positive change in an increasingly complex world. Our environment is deliberately diverse, where students live and learn with people who represent a vast array of backgrounds (socioeconomic, religious, cultural and more) and perspectives. This truly diverse community is made possible through our robust need-based financial assistance program, which provides 70% of our students with monetary support. A significant portion of our scholarships (60% in 2021) is generously funded by the Furusato Nozei (hometown tax) program, which sees 95% of donations go to UWC ISAK Japan scholarships and 5% towards improving education in Karuizawa. We are sincerely grateful for the trust and contributions from all our donors and supporters.
Click here to view of FY2021 financial statement summary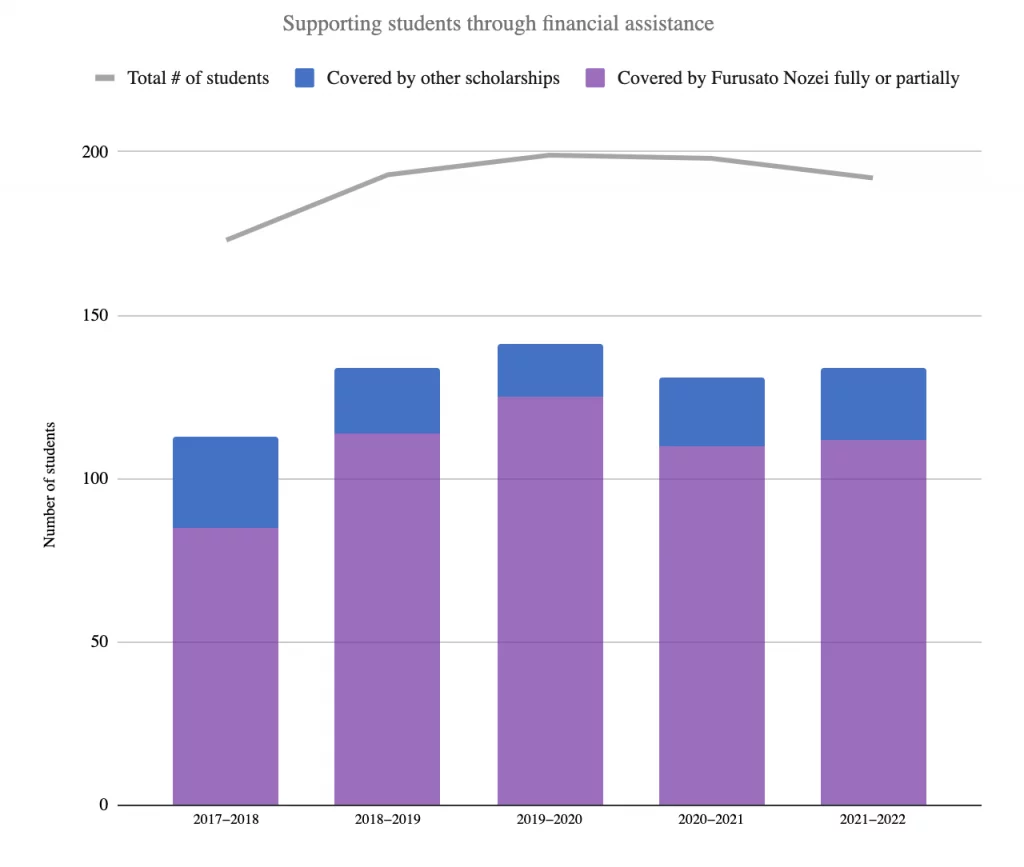 * Our students receive financial assistance fully or partially from Furusato Nozei and other sources.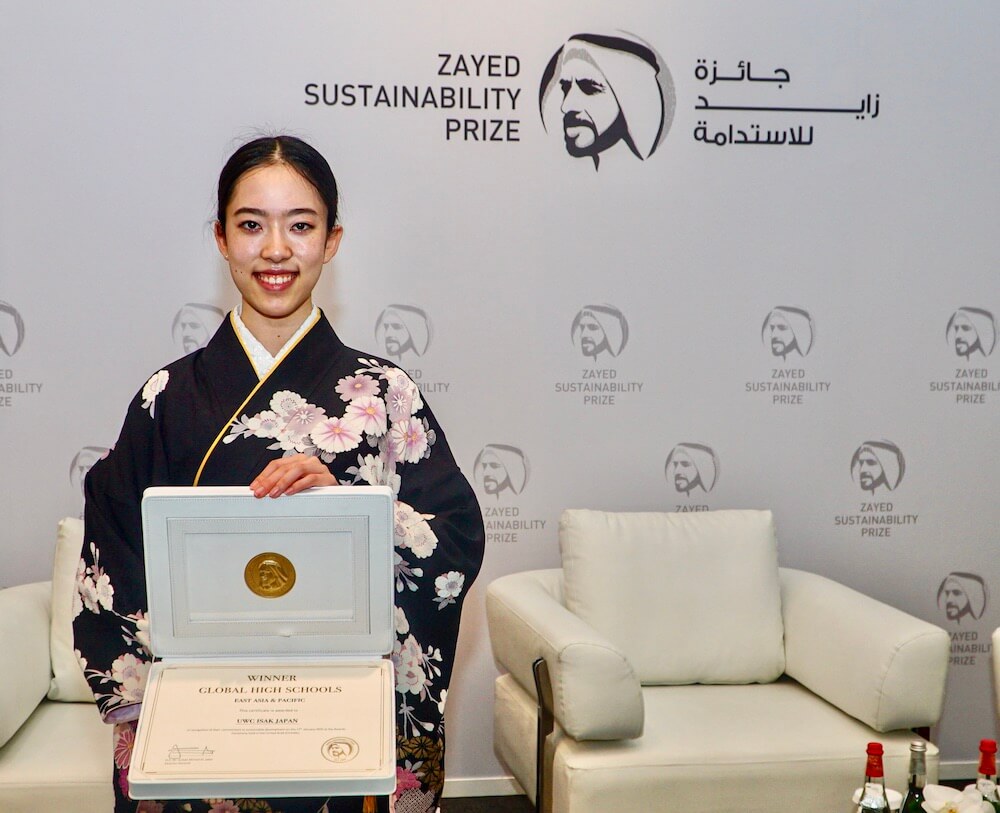 Zayed Sustainability Prize
The amazing School Sustainability Initiative core club won the Zayed Sustainability Prize in the Global High School category representing the East Asia and Pacific region in January. They secured $100,000 to make UWC ISAK Japan more sustainable with 11 bold measures. Now it is up to new UWC ISAK Japan generations to take the green lead.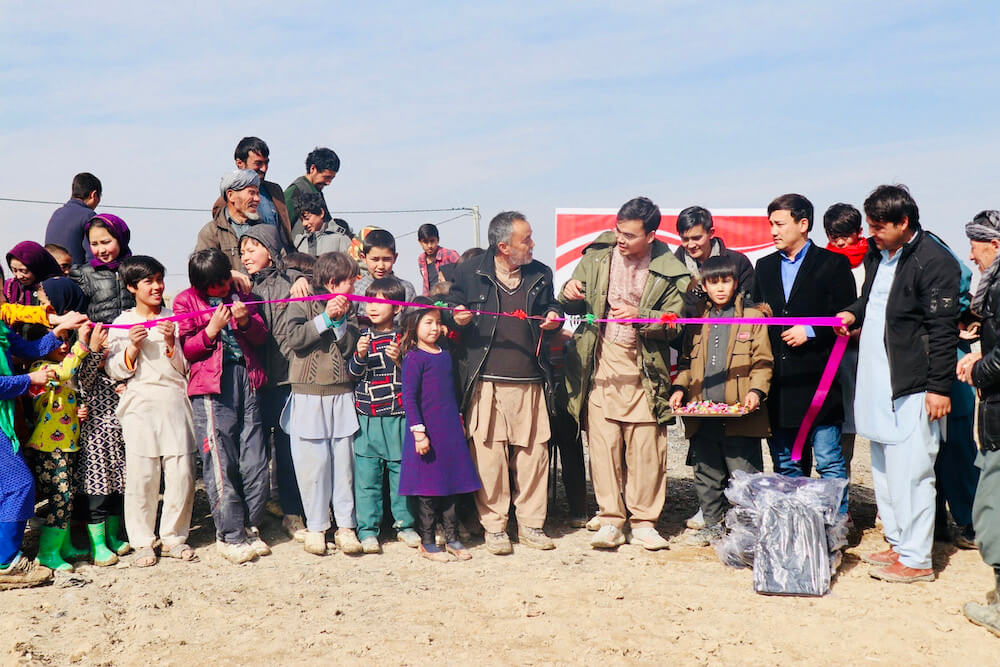 Improving Education in Afghanistan
Ata is working on meliorating education in Afghanistan despite these troubled times. He currently lives in Tokyo surrounded by amazing Japanese mentors and supporters such as Mr. Uchida, President of Hinoki, Co. Ltd. "I am happy I stayed in Japan because I met amazing people," says Ata with gratitude.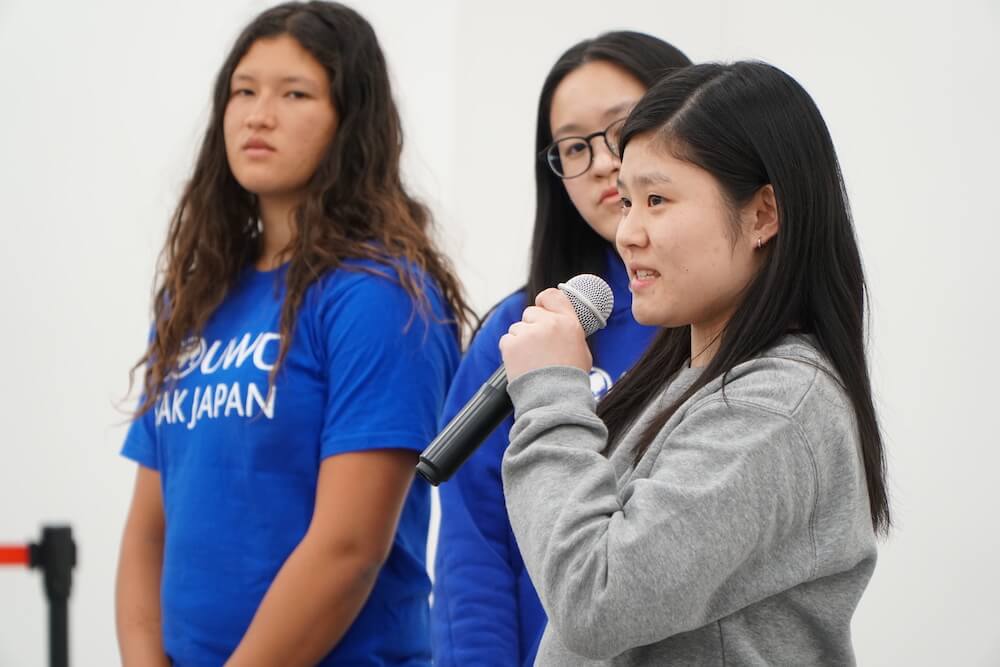 After Fukushima: Water Safety and Sustainability
UWC Day is the annual global celebration of the UWC mission and values, which takes place on 21 September every year to coincide with the UN International Day of Peace. Celebrations took place all over the international UWC movement and beyond around the theme Reimagine Tomorrow.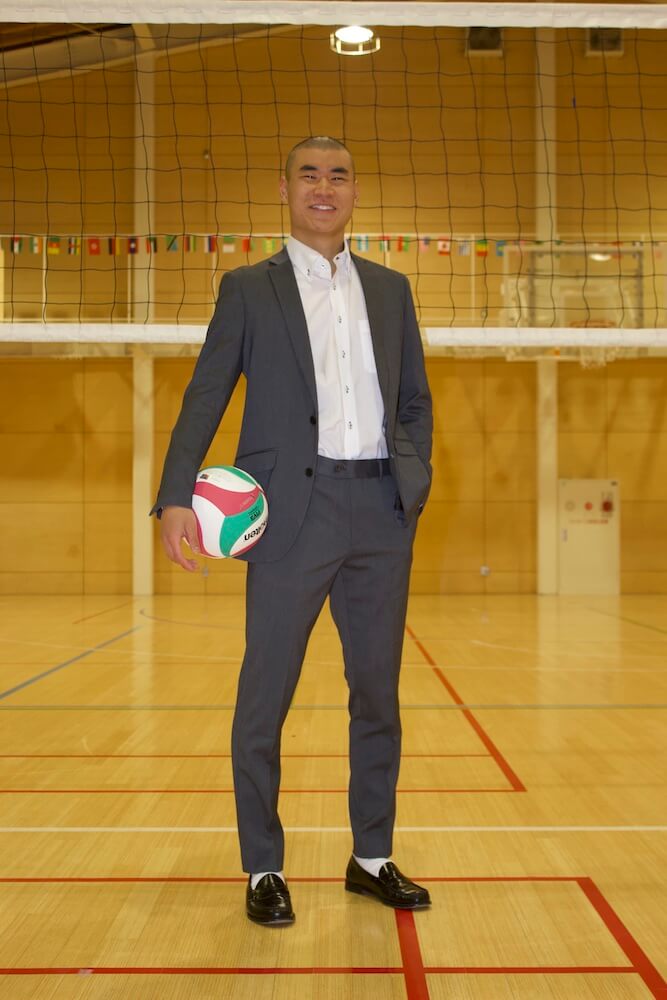 From Karuizawa to Princeton Division 1
Don't mistake his smile for lack of seriousness because Simon (New Zealand / Class of 2022) is laser-focused in everything he does. After three years of dedicated training with local Japanese teams around Karuizawa, Simon is on his way to study at Princeton University and play in its amazing Division 1 volleyball team!
This was not an easy journey and Simon proved us all the extent of his passion and resilience throughout his UWC ISAK Japan years.
"Ironically, if I didn't come here, I would never have gone on to secure a Division 1 sports opportunity in the US," recalls Simon. "It wouldn't have even crossed my mind. But UWC ISAK Japan opens you up not only to consider but also to pursue better opportunities."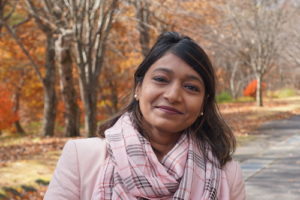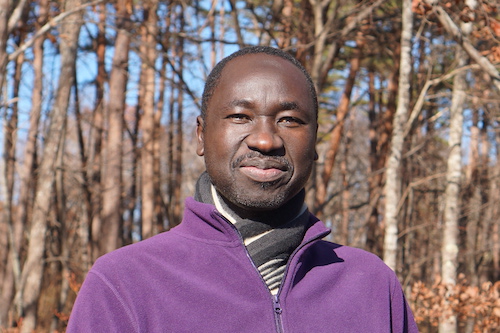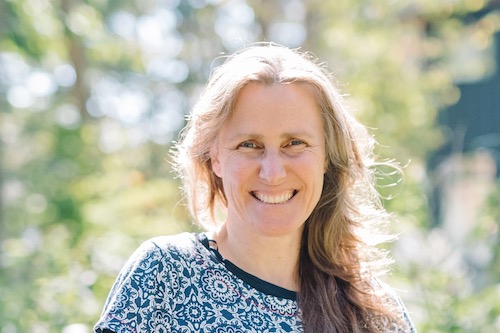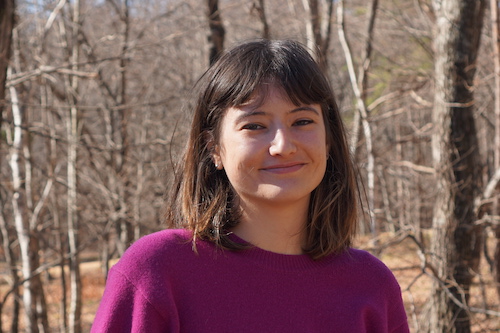 Marketing & Communications
The generosity of our Founders, Catalyst Supporters, and donors who have made a life-changing education possible for students from around the world. Donations of every size support the mission of UWC ISAK Japan and we thank everyone who has contributed to our school. Please see the full list of our supporters here.
HIGH SCHOOL SCHOLARSHIPS
Yasushi Ando Scholarship
Junko Fukutake Scholarship
Goh Family Scholarship
Hitoshi Honda Scholarship
Honjo Scholarship
Teruko Honjo Scholarship
Hidehiro Imatsu Scholarship
Tomonori Ito Scholarship
Iuchi Scholarship
Saori and Shinji Kimura Scholarship
Akira Kosugi Scholarship
Shigeru Sato Scholarship
Makiko Suehiro Scholarship
Goldman Sachs
Hoppy Scholarship
Ichigo Asset Scholarship
YKK Holding Asia Scholarship
W&M Solar Power Scholarship*
SUMMER SCHOOL SCHOLARSHIPS
Canyon Capital Japan Scholarship
HSBC Group Scholarship
Morgan Stanley
Nomura Holdings Scholarship
Proverbs 16:16 Scholarship
Sumitomo Mitsui Trust Bank Scholarship
UNIVERSITY SCHOLARSHIPS
The Nippon Foundation Scholarship
Davis-UWC Scholars Program
GUEST SPEAKER SESSION
ABLE, Inc.
PROGRAM SUPPORTERS
Mizuho Financial Group, Inc.
CORPORATE SUPPORTERS
LIXIL Group Corporation
SECOM Co., Ltd.
airweave inc.
Morrison & Foerster LLP/Registered Associated Offices of Ito & Mitomi
TMI Associates
IDEO Tokyo
Panasonic Corporation
McKinsey & Company Japan
Bain & Company, Inc
*Proceeds from the sale of electricity generated by solar equipment purchased with donated funds are being used to fund scholarships.
CATALYST SUPPORTERS
(listed by date of contribution)
Mamoru Taniya
Lin and Shigetoshi Kobayashi
Yuriko Takahashi
Kimiya Yamamoto
Masakazu Yanagisawa
Rika Aoi
Fumio Tateishi
Michiyo and Hidehiko Hayashi
Hiroko Kono
Hidehiro Imatsu
Fumiko Ozawa (Kanenobu)
Brian Nelson
Masahiro Koshiba
Masaru Kojima
Einosuke Yoshino
Gen Kato
Takashi Inoue
Shotaro Tanaka
Takashi Murata
Makoto Takano
Takeshi Natsuno
Hiroaki Mizutani
Shogo Kawada
Teruhide Sato
Kohei Matsuki
Nobuyuki Idei
Kakutaro Kitashiro
Tomoharu Inoue
Tomonori Ito
Kotaro Yamagishi
Heang Chhor
Eiichi Miyazawa
Amane Nakashima
Yasuro Koizumi
Ogawa Scholarship Foundation
Hideki Kinuhata
Ichiro Miyake
Ryusuke Honjo
Edward Suzuki
Yuichiro Sugahara
Haruhiro Tsujimoto
Shin Horie
Ken Takayama
Koichi Saura
Ishibashi Foundation
Katsunori Sago
Masakazu Iwakura
Haruki Kamiyama
Masatada Kobayashi
Kazutoshi Kobayashi
Mariko and Jacques Magnan
Kaji Family
Shigeru Sato
Takeda Pharmaceutical Co., Ltd.
Taizo Hasebe
Shinichiro Okumoto
Junko Fukutake
Hitoshi Honda
Terumi and Yojiro Koizumi
Yasushi Ando
Hiroyuki Arita
Mikiko and Toshio Iwasaki
Noriko Yamaguchi
Seiji Yasubuchi
Shinji Kimura
Shusaku Minoda
Toshio Himuro
Nonaka Institute of Knowledge
Hoppy Mina Co., Ltd.
Okada Memorial Club
Ichiro Kawanabe
Shuhei Morofuji
Suguru Miyake
United Managers Japan Inc.
Akiyuki Nagase
Yoko Takai
Makiko Suehiro
Keizo Fujitake
Shinji Yoshizawa
Koki Uchiyama
Yasuhiro Wakebayashi
Mei Yu
Takahisa Fujitake
Jun Furukawa
Toru Shimada
Nobuo Sayama
Hitoshi Kashiwaki
Ayako Yoshida
(Masako and Hiroshi Sasaki)
Yi Shi
Paul and Maki McInerney
Takashi Kawamura
United States-Japan Foundation
Yasushi Fujita
Muneaki Masuda
Maki and Yasu Hatakeyama
Masahisa Ikeda
Tsuguhiko Kadokawa
Ken Aoyama
CATALYST SUPPORTERS
(listed by date of contribution)
Yasumasa Manabe
Naruatsu Baba
Satoru Oshita
Xiaolei Sun
Yew Lin Goh
YKK Holding Asia Pte Ltd.
Takeshi Tanaka
Yoshiaki Fujimori
Junko Hamamoto (Mori)
Haruo Nakamura
Akira Kosugi
Genki Shiota
Tamotsu Kosano
Ryo Ohira
Riso Kyoiku Iwasa Foundation
Hattori International Scholarship Foundation
Ryo Abe
Takahiro Sugawara
Hiroyuki Watanabe
Hikaru Shimura
Shinichi Yamamoto
Yuki and Makoto Arima
Koichiro Hashimoto
Mizuho Financial Group, Inc.
Mariko and Tatsuya Hayashi
Byking Inc.
Ken Tamagawa
Kenji and Jun Govaers
Yusuke Umeda
Riku Sugie
Isao Ogata
Hideki Kaneko
Yuki Ikejiri
Hideo, Misako and Fumie Iuchi
Yoshikazu Tanaka
HONORARY ADVISOR
Her Imperial Highness Princess Takamado
BOARD OF DIRECTORS
Lin Kobayashi (CHAIR)
Mamoru Taniya
Roderick Jemison
Masahiro Koshiba
Mariko Magnan
Paul McInerney
Shusaku Minoda
Toru Shimada
Charlotte Yew
ADVISORY BOARD
Fumio Tateishi (CHAIR)
Yasuchika Hasegawa
Yasushi Hatakeyama
Hidehiko Hayashi
Hidehiro Imatsu
Kakutaro Kitashiro
Hiroko Kono
Takashi Murata
Shigeru Sato
Teruhide Sato
Kan Suzuki
Makoto Takano
Kotaro Yamagishi
Kimiya Yamamoto
Masakazu Yanagisawa
Yasuhiro Wakebayashi
STATUTORY AUDITOR
Yasushi Ando
Kenji Hosokawa
Naoki Tamura
COUNCILS
Suguru Miyake (CHAIR)
Benjamin Blum
Kenji Govaers
Ryusuke Honjyo
Hiroshi Ito
Tomonori Ito
Kei Iwashita
Roderick Jemison
Haruki Kamiyama
Lin Kobayashi
Yojiro Koizumi
Marcos Melero
Shusaku Minoda
Gen Miyazawa
Ryo Ohira
Elizabeth Oswald
Wataru Sado
Toru Shimada
Makiko Shinoda
Norio Takamatsu
Shotaro Tanaka
MihoTanimoto
Mamoru Taniya
Koki Uchiyama
Charlotte Yew
Founders & Catalyst Supporters
FOUNDERS
(listed by date of contribution)
Mamoru Taniya
Lin and Shigetoshi Kobayashi
Yuriko Takahashi
Kimiya Yamamoto
Masakazu Yanagisawa
Rika Aoi
Fumio Tateishi
Michiyo and Hidehiko Hayashi
Hiroko Kono
Hidehiro Imatsu
Fumiko Ozawa (Kanenobu)
Brian Nelson
Masahiro Koshiba
Masaru Kojima
Einosuke Yoshino
Gen Kato
Takashi Inoue
Shotaro Tanaka
Takashi Murata
Makoto Takano
Takeshi Natsuno
Hiroaki Mizutani
Shogo Kawada
Teruhide Sato
Kohei Matsuki
Nobuyuki Idei
Kakutaro Kitashiro
Tomoharu Inoue
Tomonori Ito
Kotaro Yamagishi
Heang Chhor
Eiichi Miyazawa
Amane Nakashima
Yasuro Koizumi
Ogawa Scholarship Foundation
Hideki Kinuhata
Ichiro Miyake
Ryusuke Honjo
Edward Suzuki
Yuichiro Sugahara
Haruhiro Tsujimoto
Shin Horie
Ken Takayama
Koichi Saura
Ishibashi Foundation
Katsunori Sago
Masakazu Iwakura
Haruki Kamiyama
Masatada Kobayashi
Kazutoshi Kobayashi
Mariko and Jacques Magnan
Kaji Family
Shigeru Sato
Takeda Pharmaceutical Co., Ltd.
Taizo Hasebe
Shinichiro Okumoto
Junko Fukutake
Hitoshi Honda
Terumi and Yojiro Koizumi
Yasushi Ando
Hiroyuki Arita
Mikiko and Toshio Iwasaki
Noriko Yamaguchi
Seiji Yasubuchi
Shinji Kimura
Shusaku Minoda
Toshio Himuro
Nonaka Institute of Knowledge
Hoppy Mina Co., Ltd.
Okada Memorial Club
Ichiro Kawanabe
Shuhei Morofuji
Suguru Miyake
United Managers Japan Inc.
Akiyuki Nagase
Yoko Takai
Makiko Suehiro
Keizo Fujitake
Shinji Yoshizawa
Koki Uchiyama
Yasuhiro Wakebayashi
Mei Yu
Takahisa Fujitake
Jun Furukawa
Toru Shimada
Nobuo Sayama
Hitoshi Kashiwaki
Ayako Yoshida
(Masako and Hiroshi Sasaki)
Yi Shi
Paul and Maki McInerney
Takashi Kawamura
United States-Japan Foundation
Yasushi Fujita
Muneaki Masuda
Maki and Yasu Hatakeyama
Masahisa Ikeda
Tsuguhiko Kadokawa
Ken Aoyama
CATALYST SUPPORTERS


(listed by date of contribution)

Yasumasa Manabe
Naruatsu Baba
Satoru Oshita
Xiaolei Sun
Yew Lin Goh
YKK Holding Asia Pte Ltd.
Takeshi Tanaka
Yoshiaki Fujimori
Junko Hamamoto (Mori)
Haruo Nakamura
Akira Kosugi
Genki Shiota
Tamotsu Kosano
Ryo Ohira
Riso Kyoiku Iwasa Foundation
Hattori International Scholarship Foundation
Ryo Abe
Takahiro Sugawara
Hiroyuki Watanabe
Hikaru Shimura
Shinichi Yamamoto
Yuki and Makoto Arima
Koichiro Hashimoto
Mizuho Financial Group, Inc.
Mariko and Tatsuya Hayashi
Byking Inc.
Ken Tamagawa
Kenji and Jun Govaers
Yusuke Umeda
Riku Sugie
Isao Ogata
Hideki Kaneko
Yuki Ikejiri
Hideo, Misako and Fumie Iuchi*
Yoshikazu Tanaka
Michikatsu Ochi
MEDIA DO Co., Ltd.
Shinichiro Watari*
Ichigo Asset Management, Ltd.
Sotaro Ishii
Kana and Hiro Yoshikawa
Katsuya Uenoyama
* Honorary Catalyst Supporter​