Leadership Focus at UWC ISAK Japan
At UWC ISAK Japan, our leadership program cultivates the changemakers of tomorrow. Delve into our innovative approach to leadership, explore the core principles of our program, and witness how students apply their skills to real-world situations beyond the classroom. Read on to learn more about the value and impact of community service on students and local communities.
At UWC ISAK Japan, we believe leadership is a practice that anyone can develop, even if you don't consider yourself the "leader type." Our approach to leadership focuses on four facets:
Identifying what is most important and needed
Taking action in the face of discomfort
Using diversity as a strength
Supporting others as they learn to do the same
About Our Leadership Program
Our leadership program encourages students to recognize pressing issues and empowers them to take action. With dedicated coaching from successful entrepreneurs passionate about the future of education, students receive guidance and support to learn from their experiences. We believe our emphasis on entrepreneurship sets us apart within the UWC movement, reflecting the philosophy of our founders.
The leadership program offers students ample opportunities to practice leadership during their time at UWC ISAK Japan. The Grade 10 program lays the foundation for leadership, with principles that carry through to the IB years.
Students acquire essential leadership skills through a year-long Grade 10 program, embracing personalized and project-based learning as a vehicle to learn leadership and develop their purpose in life. They learn to approach situations from diverse perspectives, transform problems into opportunities, and effectively communicate their vision. The G10 program is a springboard to potential CAS projects in Grade 11.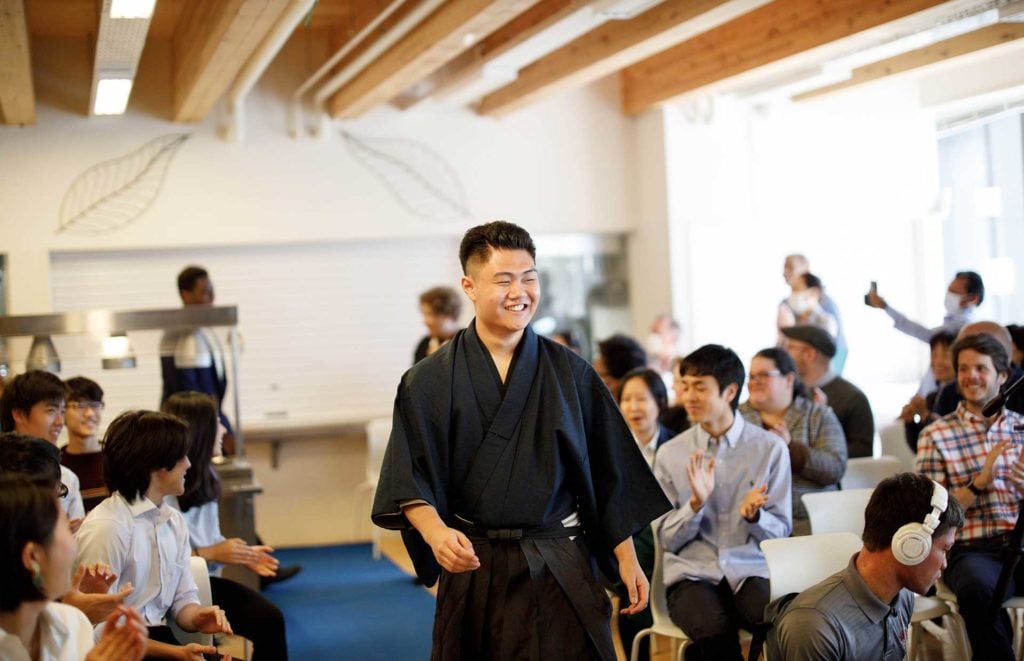 Leadership in Action: Beyond the Classroom
UWC ISAK Japan prioritizes student autonomy and leadership, offering daily opportunities for students to apply their leadership skills in real-life situations. Students spearhead the organization and implementation of projects in various areas, such as:
Community Service: Building Connections and Impact
At UWC ISAK Japan, community service plays a vital role in our students' growth and development. Many of our student programs directly benefit local communities, fostering important connections and contributing to positive change. We believe that community service is essential for developing empathy, understanding, and a sense of responsibility towards the wider world.
By engaging with local communities, students learn to appreciate diverse perspectives, collaborate effectively, and apply their leadership skills to create meaningful impact. This hands-on experience not only enhances personal development but also strengthens the bonds between students and the communities they serve.
To gain further insights into our leadership approach and its impact on students, explore our leadership blog.