This report is our opportunity to inform and inspire our global community. Here, you will find highlights of the 2019-20 academic year and updates on how we have pursued our unique school mission.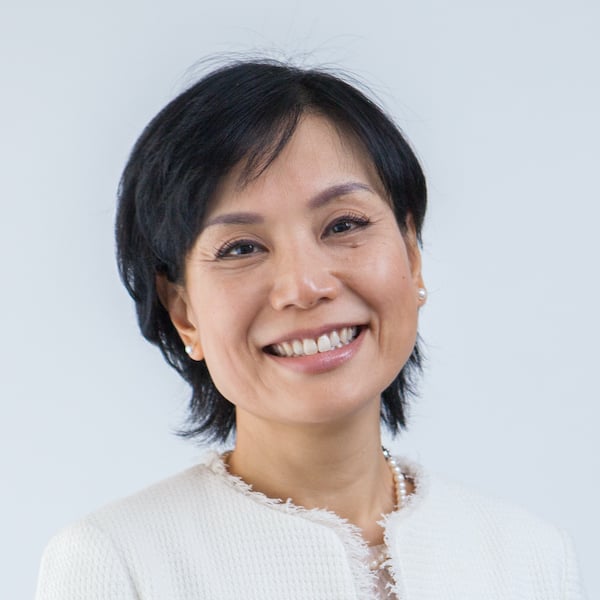 Co-Founder and Chair of the Board
UWC makes education a force to unite people, nations and cultures for peace and a sustainable future.
At UWC ISAK Japan we empower each other to be transformational leaders who explore new frontiers and make a positive impact today and in the future.
Provided in scholarships in the fiscal year 2021-22
Of our students (approx.) received some level of financial assistance
High School students from 74 countries
Staff and Faculty from 9 Countries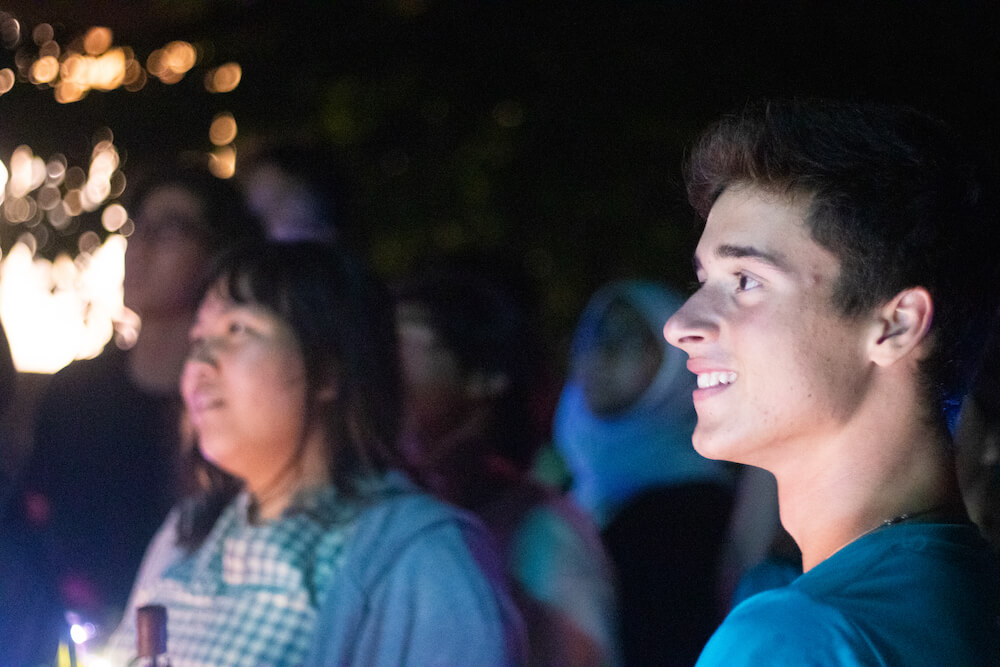 Without fail, the day that our new students arrive on campus is one of the most exciting days of the year. For many, it is the day where they will first meet lifelong friends and mentors. For our staff and faculty, it is the culmination of years of work.
Arrival Day 2019 shattered expectations as our student body surpassed 190 students from 74 countries. Once registration was complete and students had a chance to settle, the entire community enjoyed a special welcome ceremony featuring Miyota's famous dancing dragons. It truly was a day to remember.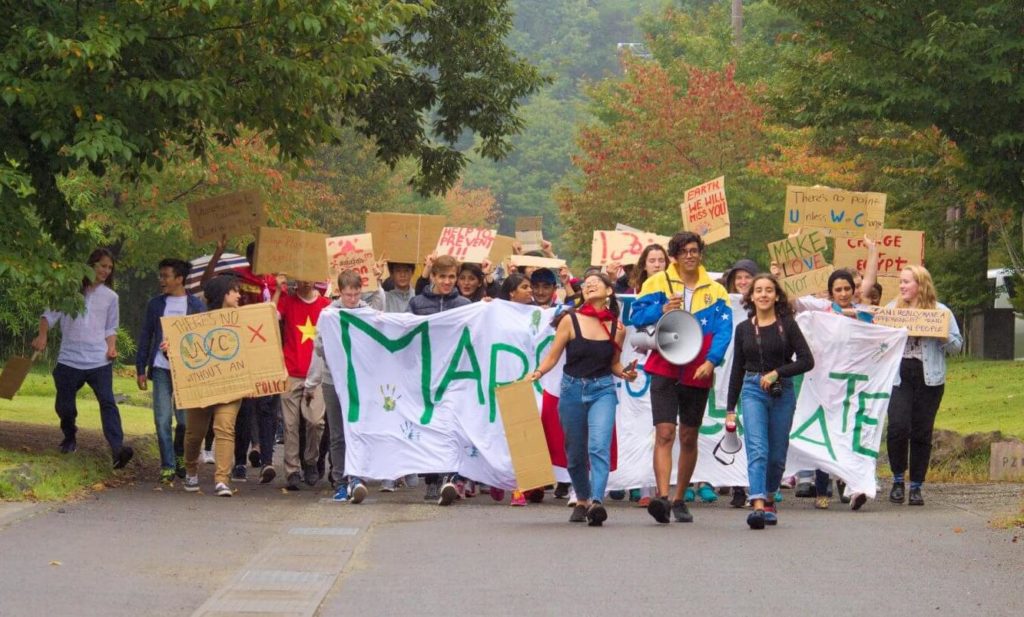 September 21st not only marks the UN International Day of Peace, but it is also UWC Day, where the global UWC Community comes together to raise awareness of a particular issue.
For UWC Day 2019, the theme was "Climate of Change." Students created a series of events, forums, and marches to discuss all sides of the climate change debate and consider ways to unite global citizens in addressing environmental issues.
Watch the UWC Day 2019 video here.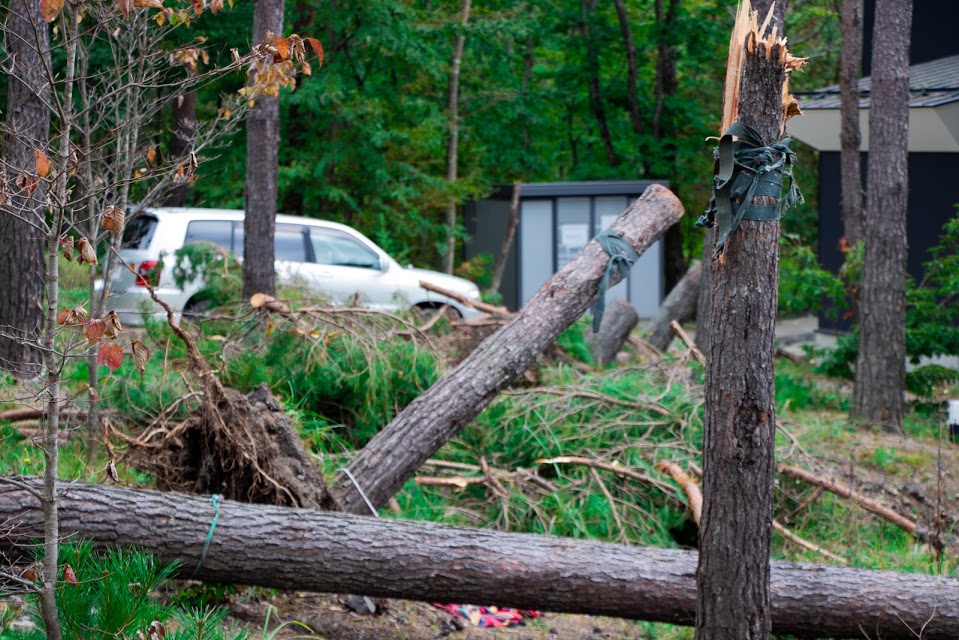 Ask our students what was the highlight of the year and many of them will tell you it was Typhoon Hagibis. It's not a response you would expect, especially considering the extensive damage wrought by the storm across Japan, including our own campus, where it knocked over nearly 50 trees and left us without power for over 90 hours.
But it was also a catalyst for our community. It robbed us of many of the conveniences of technology, but it replaced it with the precious opportunity to connect and forge bonds. We realized how technology can be both a blessing and a trap. We talked with each other longer and deeper than ever before. We survived and were far stronger after having endured as a community.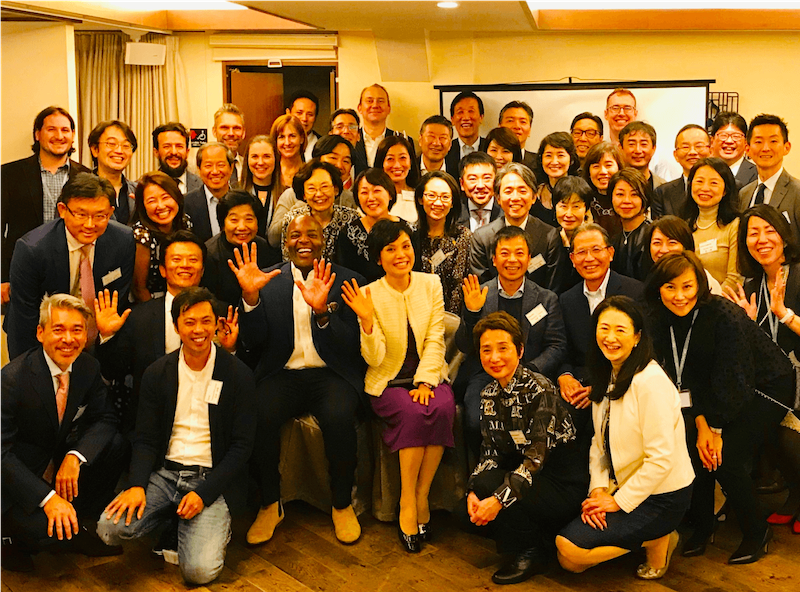 Year-End Party (with Charity Auction)
On a beautiful November evening, we held our Year-End Party with 44 people attending, including founders, catalyst supporters, and their families & friends. Thanks to everyone's incredible generosity, we were able to raise more than 12 million yen through our auction.
The event was another reminder of how special our community is the incredible group of supporters who continue to put their faith, love, and finances into our project.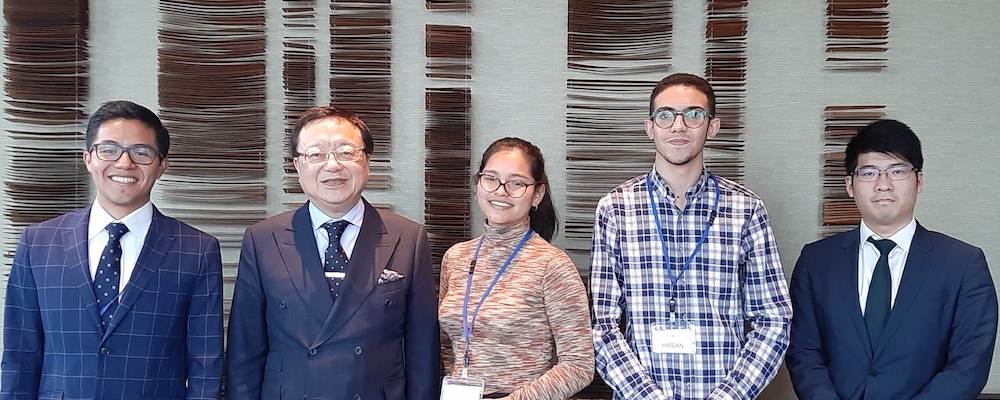 Each year, our staff and partnering organizations work together to create short-term work opportunities for those students who are unable to return home over winter break.
This year, our students joined opportunities locally and across Japan at locations as far as Tokyo, Yamagata, and down the coast in Fukui.
To learn more, please see Hasan's (Class of 2021 / Libya) first-hand account of his winter work program experience with Nihon M&A Center.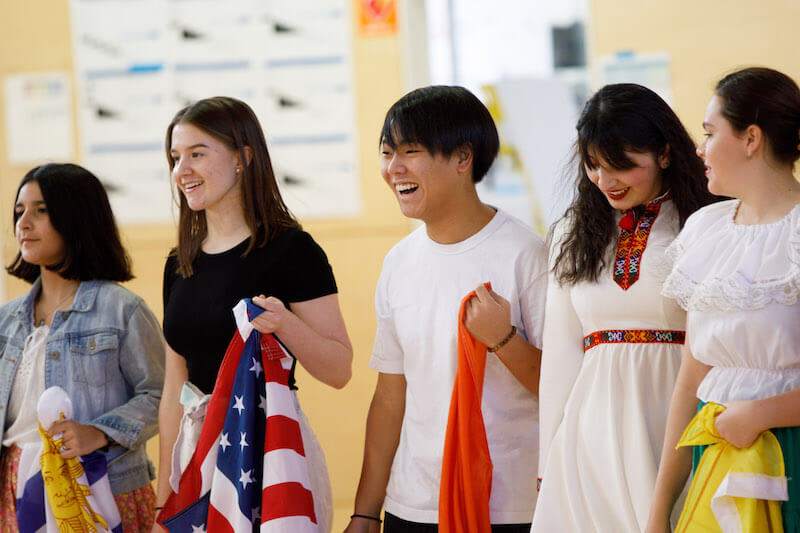 2021 started with one of the biggest challenges UWC ISAK had ever experienced: positive COVID tests. A small number of our community had caught the virus, which forced our school to implement extraordinary measures (including campus and residence lockdowns and rigorous testing) to keep our school community and the Karuizawa community safe.
Despite the hardship, we were able to endure and in early February celebrated our international diversity and the end of lockdown at International Day.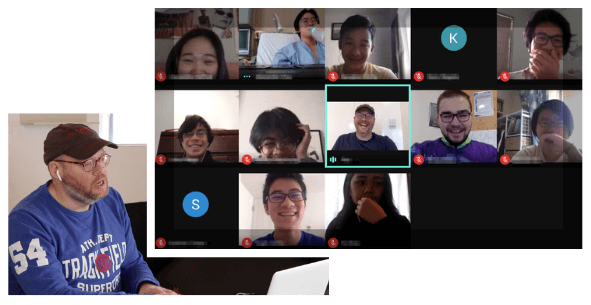 Corona Crisis & Remote Learning
Seemingly overnight, schools around the world have shifted from regular face-to-face learning to remote learning. What makes the UWC ISAK Japan experience unique is we also have students from around the world, which brings with it a whole extra set of challenges, including operating across all time zones and dealing with sometimes unreliable internet.
But thanks to our committed students, dedicated faculty, and supportive staff and parents, in true ISAK fashion, we have been finding a way. In these two posts about Dr. Mandy's and Adam Atkin's approaches, we see a small, but representative sample of how our teachers have been managing their classes, innovating their approaches, and, most importantly, how it is resonating with our students.
Considering all the adversity we have experienced this year as a community AND the incredible responses, we should dub this the "year of taking action in the face of discomfort." This is one of the ways we define leadership at UWC ISAK Japan, but we have never had so much opportunity to take action as we have had this year.
And this is one of the many ways we will remember the Class of 2020: The resilient ones. In any case, they will certainly be remembered fondly. And so, while it may not have been the large scale ceremony we had originally planned for late May, and while the full Class was not able to attend, we held a modest, yet uniquely special ceremony to recognize the Class of 2020. We can't wait to see how these changemakers will help to change our world for the better. (View Photo Album; Video Ceremony)
This program covers over 40% of our total operational costs, allowing us to support over 100 students in 2019-20. We are deeply grateful for all of our donors and especially humbled by the fact that 80% of our Furusato Nozei donors are repeat donors.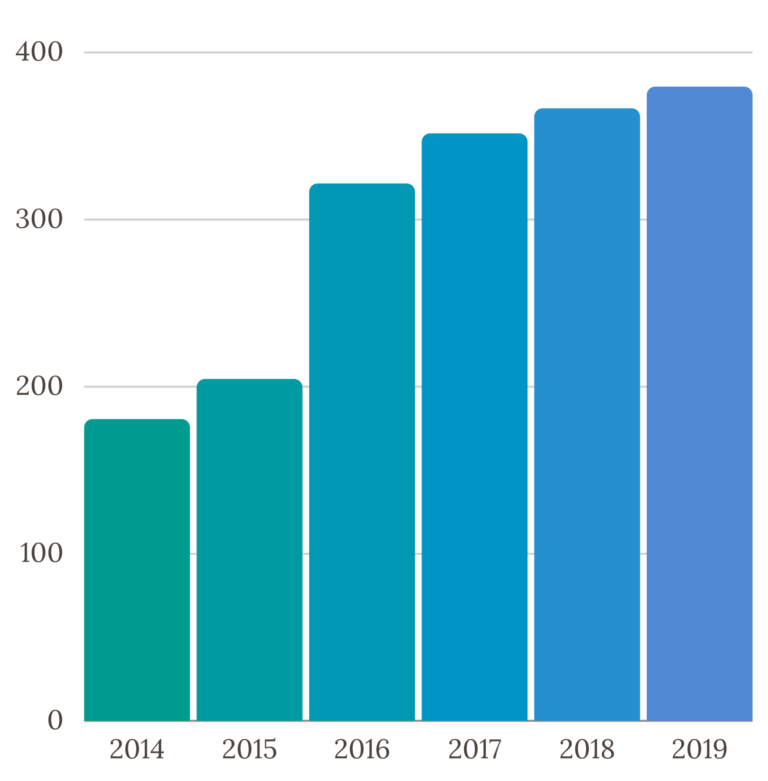 * Our students receive financial assistance fully or partially from Furusato Nozei and other sources.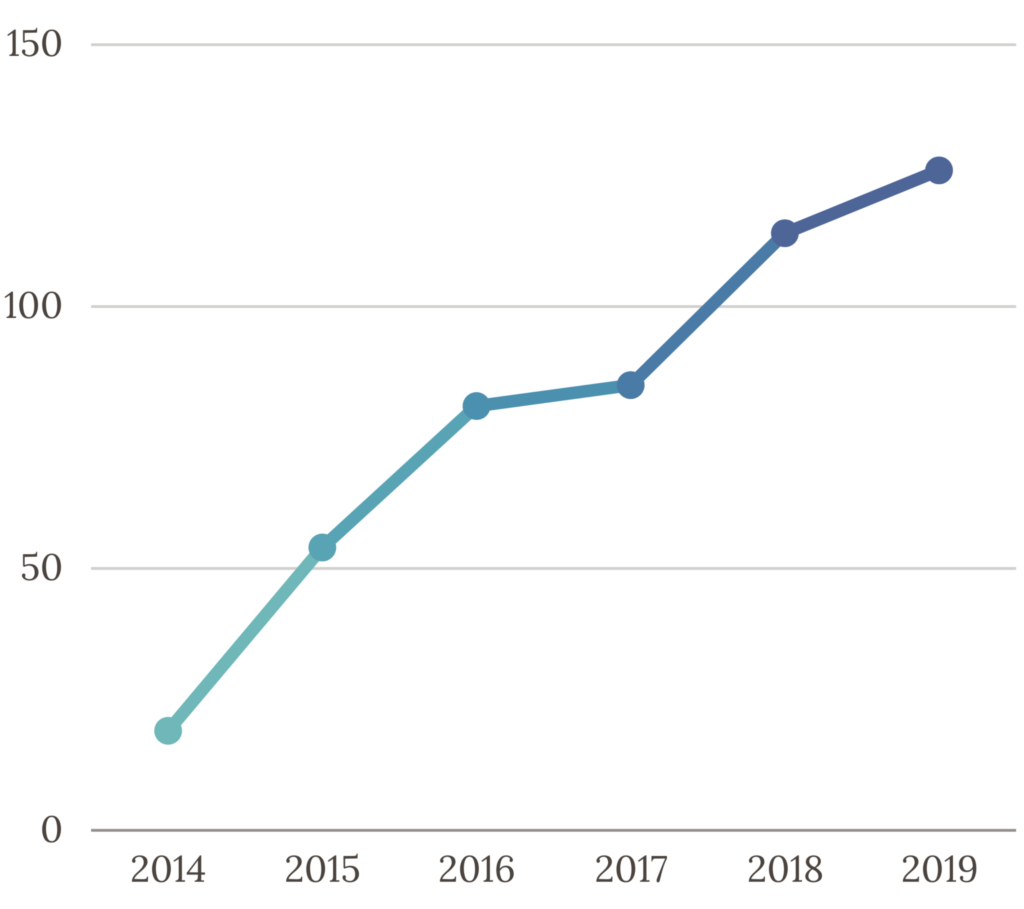 * Our students receive financial assistance fully or partially from Furusato Nozei and other sources.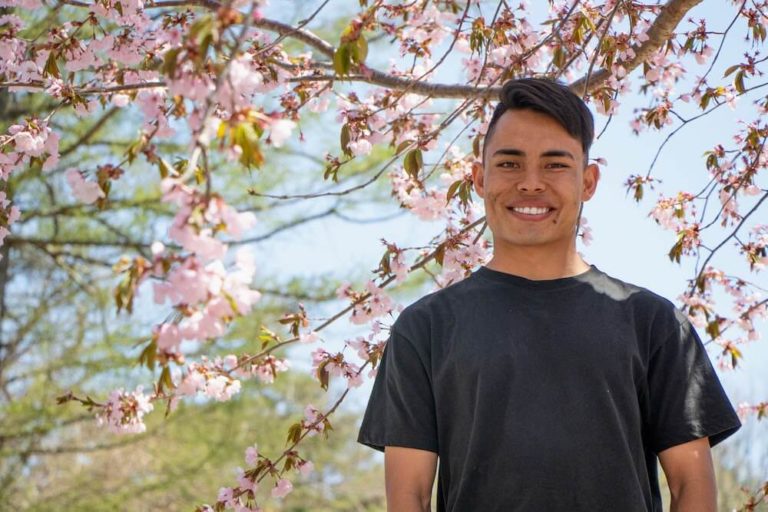 Class of 2020 / Afghanistan
Growing up in Afghanistan and getting exposed all of a sudden to a totally new environment by joining UWC ISAK I had countless paradigm shifts since 2017. I have changed so much since joining ISAK and those changes are beyond the wildest stretches of personality, and I am sure those changes have shaped my life for good and would have not been possible without UWC ISAK Japan. The best lesson I have learned so far is never to underestimate the power of innovation and creativity and I will help others to realize it too.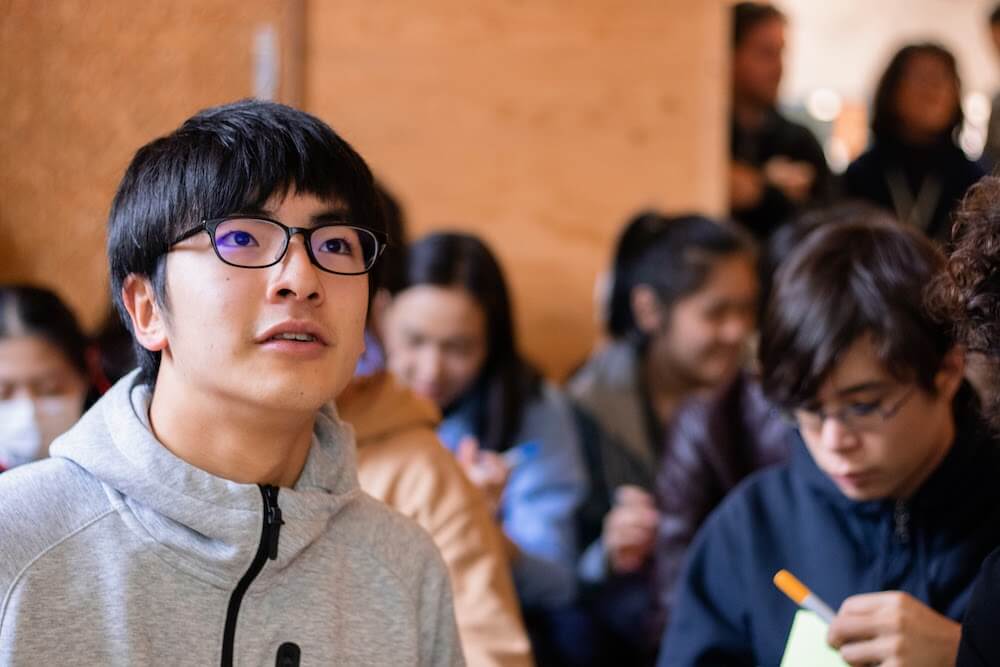 Before coming to UWC ISAK Japan, I was homeschooling in a small town in Hokkaido in Northern Japan. Learning alone at home, I dreamed about sharing the passion for learning with friends and exploring new horizons in an environment where all members have different skills, experiences, and ways of thinking. Thankfully, I currently have all of these at UWC ISAK JAPAN thanks to a generous scholarship from the school. I will keep studying hard to make positive changes in the learning environments of children.
When I left my home in India in 2018, little did I know that my journey at UWC ISAK would be nothing short of transformational. ISAK has helped me transform in ways that I never could have dreamed of and most importantly has helped me realize my potential and find my 'why' in life which is 'to 'help fix broken relationships through leadership based on service, sustainability, and peace'. ISAK helped light my passion for peace and conflict resolution and I will help create a positive change in the world by helping individuals realize their potential to be change-makers.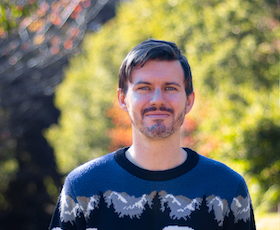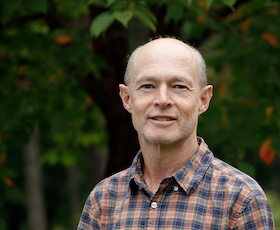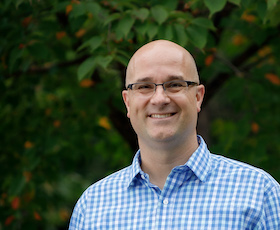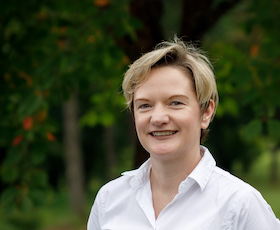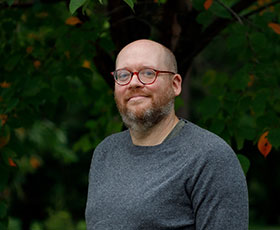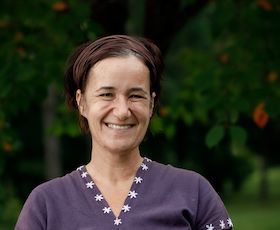 Environmental Systems & Societies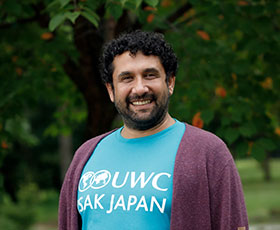 Information Science, Librarian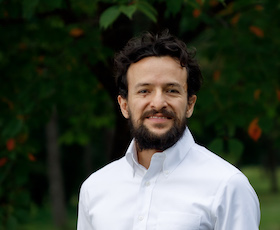 Computer Science, Information Science
Over an incredibly trying year, our parent community continues to put their faith in UWC ISAK Japan because they see the results.
I am proud that my son attends UWC ISAK Japan because the all-round improvement I have noticed in him since he joined the school in August 2019 is simply indescribable. The school is more than home to my son. In this period of uncertainty caused by the COVID-19 pandemic, my son has been so much at peace that each time I called him, he will tell that he is ok and would even prefer to be in school. Wao! A student can only feel so if the school is home for him.
I feel my daughter is part of something very unique and very special. There is definitely no school like ISAK in Japan and perhaps anywhere in the world. I believe both my daughter and my wife and I will leave the ISAK experience with great memories and lasting friendships.
The students, parents, and school leadership and faculty and of course the founders and supporters and are incredibly diverse yet have been joined by a shared sense of seeking something beyond the standard path for education in their home countries. There is a strong sense that everyone wants to contribute toward realizing the school's vision. I feel a bond with parents around the world who made the choice to be in this community.
My son has learnt to embrace diversity, be inclusive, appreciate multicultural groups and work with them efficiently. Importantly he has also developed a skillset in so many areas such as living harmoniously, being mindful of his actions, being on time and developing his academic abilities simultaneously. This, we are sure will take him far.
Going to UWC ISAK has been the best thing has happened in our son's education journey. In only half a year, we have seen how he has transformed into a more mature and considerate young man with a broader horizon of the world. As parents, we've also learned and transformed in one way or another through his sharing about school life. We truly appreciate this opportunity and what the ISAK community has offered as a big family with strong bonding. We have full confidence and trust in the school despite the challenges and difficulties going on globally. Thank you, UWC ISAK!
The generosity of our Founders, Catalyst Supporters, and donors who have made a life-changing education possible for students from around the world. Donations of every size support the mission of UWC ISAK Japan and we thank everyone who has contributed to our school. Please see the full list of our supporters here.
HIGH SCHOOL SCHOLARSHIPS
Yasushi Ando Scholarship
Junko Fukutake Scholarship
Goh Family Scholarship
Honjo Scholarship
Tomonori Ito Scholarship
Saori and Shinji Kimura Scholarship
Akira Kosugi Scholarship
Shigeru Sato Scholarship
Makiko Suehiro Scholarship
Goldman Sachs
Hoppy Scholarship
Ichigo Asset Scholarship
Neuberger Berman Scholarship Fund
YKK Holding Asia Scholarship
W&M Solar Power Scholarship
W.L.S. Spencer Foundation
SUMMER SCHOOL SCHOLARSHIPS
Takashi Oyagi Scholarship
Canyon Capital Japan Scholarship
HOPE Scholarship
HSBC Group Scholarship
Morgan Stanley
Nomura Holdings Scholarship
Proverbs 16:16 Scholarship
Sumitomo Mitsui Trust Bank Scholarship
Project E-Right
UNIVERSITY SCHOLARSHIPS
The Nippon Foundation Scholarship
Davis-UWC Scholars Program
PROGRAM SUPPORTERS
Mizuho Financial Group, Inc.
PRO BONO SUPPORTERS
AUSTRALIA
University of Melbourne
University of Monash
University of Queensland
University of Sydney
CANADA
Concordia University
Langara College
McGill University
Mt. Allison University
Queen's university
Quest University
St. Thomas University
Trent University
University of Alberta
University of British Columbia
University of Guelph
University of Toronto
University of Waterloo
JAPAN
International Christian University
Kanazawa University
Keio University, GIGA
Keio University, SFC
Kuwasawa Design School
Kyushu University
Musashino Art University
Nagoya University of Commerce and Business
Okayama Univeristy
Ritsumeikan University
Shibaura Institute of Technology
Sophia University
Tokyo International University
Tokyo Zokei University
Waseda University
NETHERLANDS
Amsterdam University College
Erasmus University College
Erasmus University, Rotterdam School of Management
Hanze University of Applied Sciences
NHTV Internationaal Hoger Onderwijs Breda
Radboud University Nijmegen
SAE Institute Netherlands
Saxion University of Applied Sciences
University of Amsterdam
Utrecht University
Vrije Universiteit Amsterdam
SINGAPORE
Yale NUS
THAILAND
Chulalonkorn University
TURKEY
Middle Eastern Technical Univ.
UNITED KINGDOM
Abertay University
Bath University
De Monfort University
Durham University
Goldsmiths, University of London
Imperial College London
King's College London
London Metropolitan University
Middlesex University
Solent University
Swansea University
The University of Edinburgh
The University of Manchester
The University of Sheffield
University College London
University of Aberdeen
University of Bath
University of Birmingham
University of Brighton
University of Bristol
University of Essex
University of Exeter
University of Glasgow
University of Leicester
University of Northampton
University of Southampton
University of Surrey
University of the Arts London
University of the
West of England Bristol
University of Warwick
UNITED STATES
Albany College of Pharmacy
and Health Sciences
Azusa Pacific University
Babson College
Bard College
Bates College
Bennington College
Bentley University
Binghamton University
Bowdoin College
Boston University
Brandeis University
Brown University
Bucknell University
Carleton College
Case Western Reserve University
Chapman University
College of the Atlantic
Colorado College
Connecticut College
Cornell University
Drexel University
Earlham College
Fordham University
Furman University
Hult International Business School
Illinois Wesleyan University
Indiana University Bloomington
Ithaca College
John Carroll University
Kalamazoo College
Lake Forest College
Lewis & Clark College
Loyola Marymount University
Luther College
Macalester College
Massachusets College of Pharmacy
and Health Sciences
Methodist University
Michigan State University
Minerva Schools at KGI
New York University
Northeastern University
Northwestern University
Nova Southeastern University
Oberlin College
Occidental College
Pennsylvania State University
Pepperdine University
Randolph-Macon College
Ringling College of Art and Design
Rochester Institute of Technology
San Jose State University
Santa Clara University
Savannah College of Art and Design
Seattle University
Skidmore College
Smith College
St. John's College
St. Lawrence University
St. Olaf College
Suffolk University
The College of Idaho
The George Washington University
The New School
The University of Oklahoma
Trinity University
Union College
University of California, Berkeley
University of California, Davis
University of California, San Diego
University of California, Santa Barbara
University of California, Santa Cruz
University of Chicago
University of Florida
University of La Verne
University of Maine
University of Minnesota Twin Cities
University of Pennsylvania
University of Redlands
University of Richmond
University of Rochester
University of Southern California
University of Victoria
University of Washington
Vanderbilt University
Wartburg College
Wellesley College
Westminster College
Whitman College
Worcester Polytechnic Institute
Xavier University
Yale University
GAP YEAR
Semester at Sea
Global Citizen Gap Year
HONORARY ADVISOR
Her Imperial Highness Princess Takamado
BOARD OF DIRECTORS
Lin Kobayashi (CHAIR)
Mamoru Taniya
Roderick Jemison
Hidehiro Imatsu
Masahiro Koshiba
Paul McInerney
Shusaku Minoda
Kotaro Yamagishi
Kimiya Yamamoto
ADVISORY BOARD
Nobuyuki Idei (CHAIR)
David Katsujin Chao
Heang Chhor
Yasuchika Hasegawa
Takashi Kawamura
Kakutaro Kitashiro
Kan Suzuki
Fumio Tateishi
STATUTORY AUDITOR
Yasushi Ando
Kenji Hosokawa
Naoki Tamura
COUNCILS
Hidehiko Hayashi (CHAIR)
Heang Chhor
Kenji Govaers
Yasushi Hatakeyama
Hitoshi Honda
Ryusuke Honjo
Roderick Jemison
Lin Kobayashi
Yojiro Koizumi
Hiroko Kono
Masahiro Koshiba
Mariko Magnan
Thomas Miller
Shusaku Minoda
Suguru Miyake
Jennifer Paddock
Shigeru Sato
Toru Shimada
Makiko Shinoda
Norio Takamatsu
Shotaro Tanaka
Mamoru Taniya
Koki Uchiyama
Yasuhiro Wakebayashi
Kimiya Yamamoto
Masakazu Yanagisawa
Charlotte Yew
Toshiaki Yoshida
FOUNDERS
(listed by date of contribution)
Mamoru Taniya
Lin and Shigetoshi Kobayashi
Yuriko Takahashi
Kimiya Yamamoto
Masakazu Yanagisawa
Rika Aoi
Fumio Tateishi
Michiyo and Hidehiko Hayashi
Hiroko Kono
Hidehiro Imatsu
Fumiko Ozawa (Kanenobu)
Brian Nelson
Masahiro Koshiba
Masaru Kojima
Einosuke Yoshino
Gen Kato
Takashi Inoue
Shotaro Tanaka
Takashi Murata
Makoto Takano
Takeshi Natsuno
Hiroaki Mizutani
Shogo Kawada
Teruhide Sato
Kohei Matsuki
Nobuyuki Idei
Kakutaro Kitashiro
Tomoharu Inoue
Tomonori Ito
Kotaro Yamagishi
Heang Chhor
Eiichi Miyazawa
Amane Nakashima
Yasuro Koizumi
Ogawa Scholarship Foundation
Hideki Kinuhata
Ichiro Miyake
Ryusuke Honjo
Edward Suzuki
Yuichiro Sugahara
Haruhiro Tsujimoto
Shin Horie
Ken Takayama
Koichi Saura
Ishibashi Foundation
Katsunori Sago
Masakazu Iwakura
Haruki Kamiyama
Masatada Kobayashi
Kazutoshi Kobayashi
Mariko and Jacques Magnan
Kaji Family
Shigeru Sato
Takeda Pharmaceutical Co., Ltd.
Taizo Hasebe
Shinichiro Okumoto
Junko Fukutake
Hitoshi Honda
Terumi and Yojiro Koizumi
Yasushi Ando
Hiroyuki Arita
Mikiko and Toshio Iwasaki
Noriko Yamaguchi
Seiji Yasubuchi
Shinji Kimura
Shusaku Minoda
Toshio Himuro
Nonaka Institute of Knowledge
Hoppy Mina Co., Ltd.
Okada Memorial Club
Ichiro Kawanabe
Shuhei Morofuji
Suguru Miyake
United Managers Japan Inc.
Akiyuki Nagase
Yoko Takai
Makiko Suehiro
Keizo Fujitake
Shinji Yoshizawa
Koki Uchiyama
Yasuhiro Wakebayashi
Mei Yu
Takahisa Fujitake
Jun Furukawa
Toru Shimada
Nobuo Sayama
Hitoshi Kashiwaki
Ayako Yoshida
(Masako and Hiroshi Sasaki)
Yi Shi
Paul and Maki McInerney
Takashi Kawamura
United States-Japan Foundation
Yasushi Fujita
Muneaki Masuda
Maki and Yasu Hatakeyama
Masahisa Ikeda
Tsuguhiko Kadokawa
Ken Aoyama
CATALYST SUPPORTERS
Yasumasa Manabe
Naruatsu Baba
Satoru Oshita
Xiaolei Sun
Yew Lin Goh
YKK Holding Asia Pte Ltd.
Takeshi Tanaka
Yoshiaki Fujimori
Junko Mori
Haruo Nakamura
Akira Kosugi
Genki Shiota
Tamotsu Kosano
Ryo Ohira
Riso Kyoiku Iwasa Foundation
Hattori International Scholarship Foundation
Ryo Abe
Takahiro Sugawara
Hiroyuki Watanabe
Hikaru Shimura
Shinichi Yamamoto
Yuki and Makoto Arima
Koichiro Hashimoto
Mizuho Financial Group, Inc.
Tatsuya Hayashi
Hiroko and Toshiaki Yoshida
Byking Inc.