Fees & Financial Assistance
At UWC ISAK Japan, we believe that all students should have access to our exceptional education, regardless of their financial circumstances. We are committed to providing need-based financial assistance and offer a range of scholarships. Read on to learn more about our commitment to affordability, financial assistance program, and our school fees.
Commitment to Affordability
At UWC ISAK Japan, diversity is central to our community, and we welcome students from around the globe who are curious, passionate, and motivated. We believe that every student should have access to a UWC education, regardless of their family's financial background. That's why we're committed to offering need-based financial assistance to students who are unable to afford full school fees.
in financial assistance offered annually
of UWC ISAK Japan students
receive some level of financial assistance
Every year, we conduct a thorough review of our fees to ensure that our students receive the best possible education while keeping costs reasonable. This process is ongoing, and we take great care to communicate any changes clearly and in a timely manner. 
To learn more about making UWC ISAK Japan accessible to your family, please reach out to our Office of Admissions at [email protected].
2024-25 Academic Year Tuition and Fees:
Tuition Fee: 4,226,000 JPY
Boarding Fee: 1,600,000 JPY
Facilities Fee: 330,000 JPY
TOTAL: 6,156,000 JPY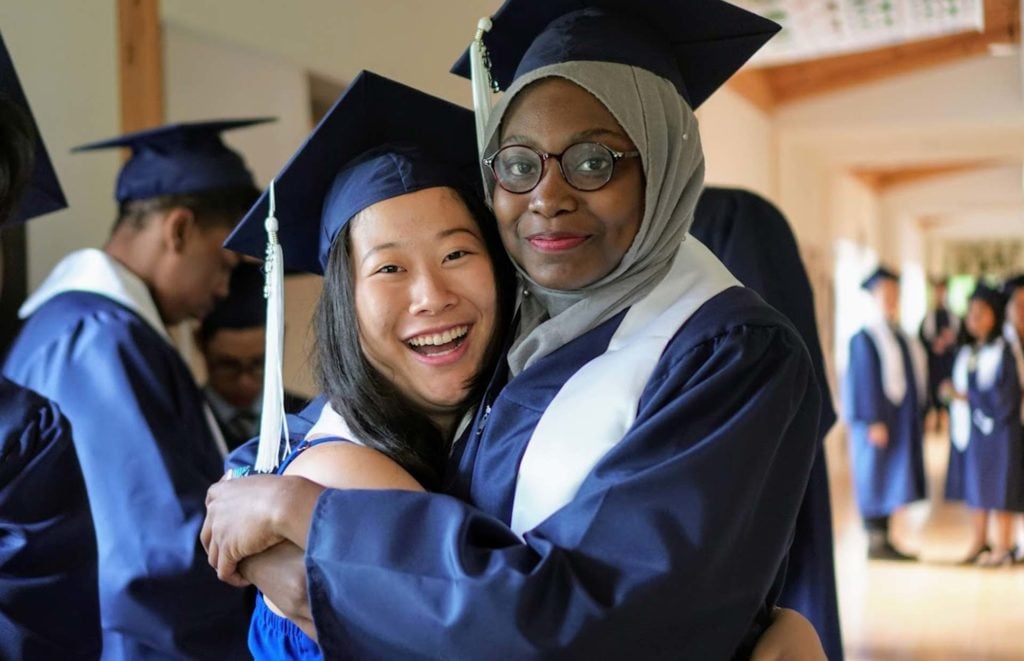 Annually, we provide approximately 500 million JPY in financial aid, with 70% of our students receiving some level of support, including full scholarships. So, if you're interested in applying to UWC ISAK Japan but are concerned about the cost, we encourage you to learn more about our financial assistance programs.
Please note that this information is intended for students applying to UWC ISAK Japan for our 3-year program starting from Grade 10. If you're applying to your UWC national committee for the 2-year program beginning from Grade 11, kindly reach out to your national committee for further information about scholarships and financial assistance.