Welcome to our Maps & Visual Tours page, where you can explore the beautiful UWC ISAK Japan campus through the eyes of our students. Immerse yourself in our 360-degree tours and catch a glimpse of what living and learning is like at our school, while gaining a deeper appreciation for the space and seasons that make our campus so unique.
Campus Map and Town Guide
Take a look at our campus map or learn more about Karuizawa by downloading the official guide created by Karuizawa town.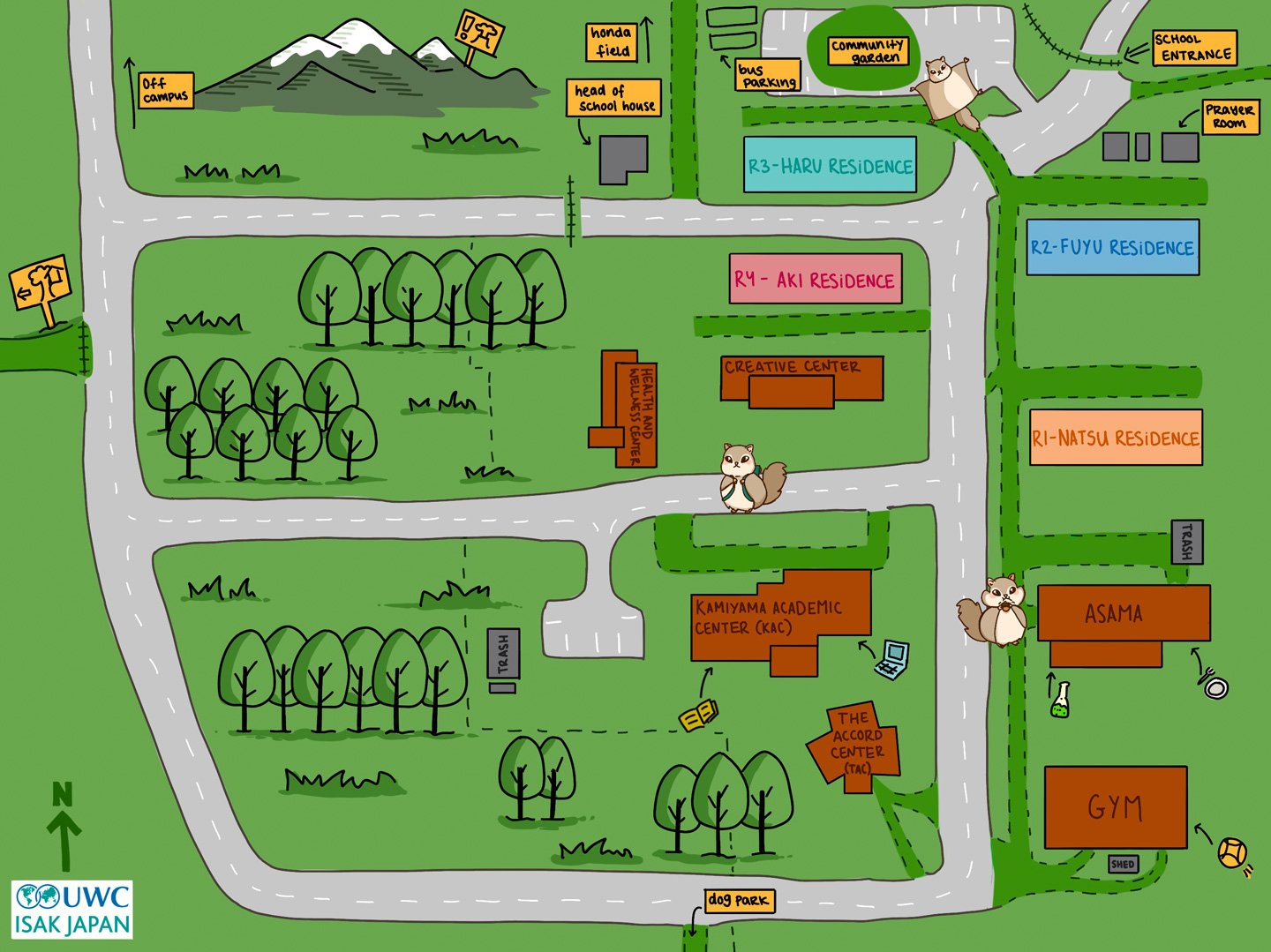 Campus Map created by Vera (Class of 2024)
Enjoy these videos of our students as they walk you around campus. It's the next best thing to visiting our campus in person.
360 tours are a fun new experiment for us as we try to offer a more immersive way to experience our campus across our four distinct seasons. From May through September, our campus is a lush green oasis from the heat of the Japanese summer before it transitions into brilliant yellow, orange and red in October and November. We call the next season "brown" with short periods of white between December and March until the flowers and cherry blossoms bloom again in April. These 360 tours should give you a sense of the seasons at UWC ISAK Japan.
For best viewing, change your Youtube settings to the highest possible resolution. The viewpoint depends entirely on you, so move your screen in whichever direction you like. This works especially well on mobile devices.