UWC ISAK Japan's Summer School is an exciting opportunity for middle school students to live and learn together on our beautiful campus in Karuizawa, Japan. Get a taste of life at UWC ISAK Japan!
Summer School brings together bright, curious, motivated young people (ages 13-14) from a diverse range of countries, cultures and socio-economic backgrounds for what many students say is a "life-changing experience."
Summer School focuses on leadership, mindfulness and design thinking, enabling students to become aware of themselves and others, to identify and solve problems individually and with a team, and to gain the inner strength necessary to overcome various real-world challenges. Students become more globally-minded as they develop the skills and confidence needed to become change-makers who can make a positive impact for the greater good.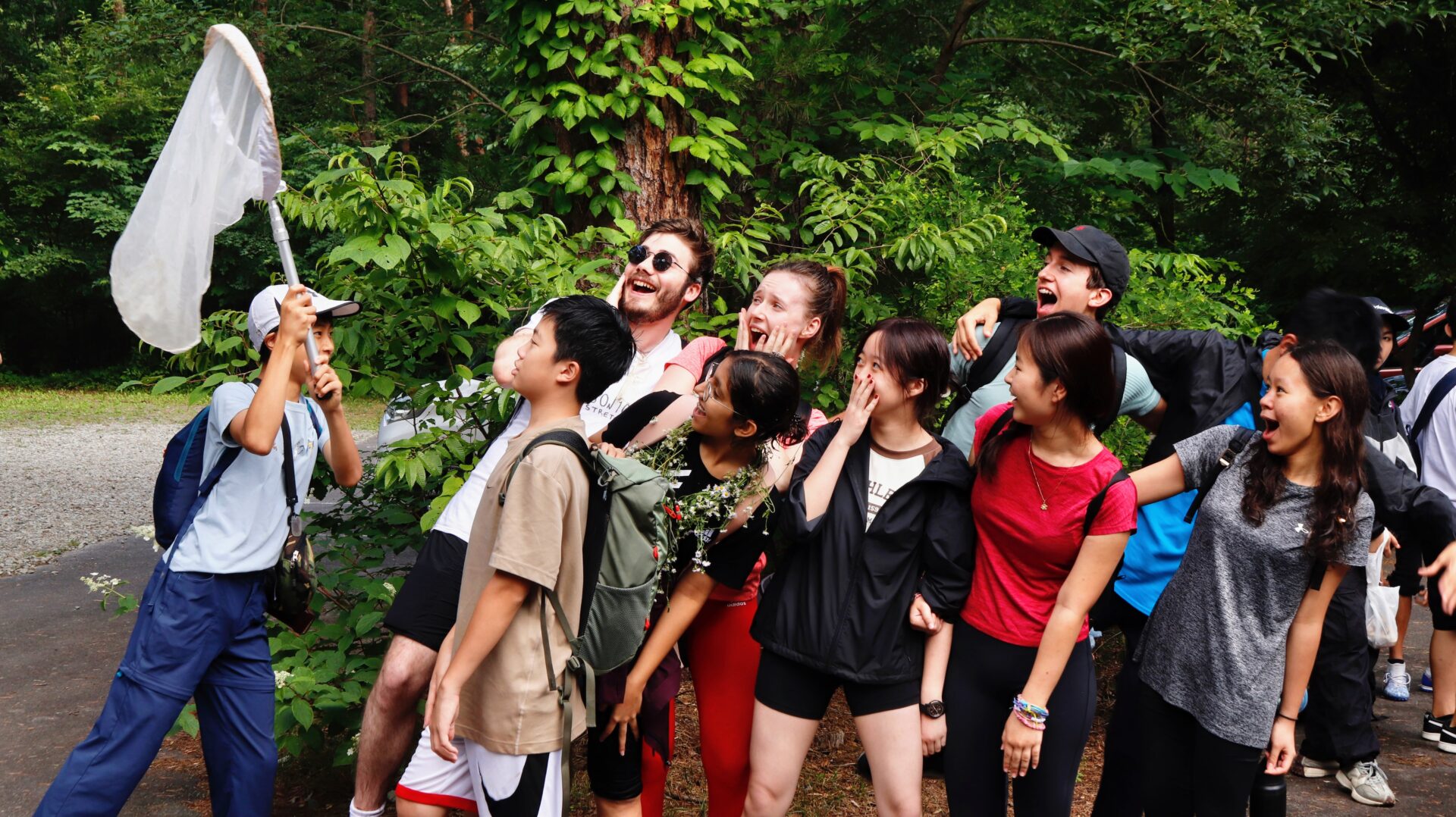 Summer School students will live 12 days in the school dormitories. Residential life is at the core of the Summer School experience, since it challenges students to settle in a new environment away from home with new friends—a first time for some! Students eat all three meals at our delicious cafeteria, participate in cleaning activities, casual board games and musical sessions, and so much more.
Summer School staff, including a full-time nurse, are always present to support students in their residential life to help them make the most of their time at UWC ISAK Japan, their home away from home. Every day before bedtime, students connect with their advisory groups, where they check in with two adults and their peers to discuss what they are learning and to learn more about each other.
Leadership & Project Work
Leadership is the principal at the core of UWC ISAK Japan education. We hope our students will become transformational leaders who can make a positive change in the world. A transformational leader is someone who consistently identifies what is most important and what is needed, takes action in the face of discomfort, uses diversity as a strength, and supports others in this practice.
At Summer School, our goal is to introduce our leadership model to students and give them as many opportunities as possible to put it into practice. Project work, events, activities and residential life in order for them to experience and challenge their leadership skills first-hand. Our workshops are all carefully designed to show how leadership can show up in different forms.
Workshops, Events, Advisory, and more
The classroom at Summer School takes many forms. Sometimes it is indoors around tables; sometimes it is outdoors on the grass or in the forest. At Summer School, we take advantage of our facilities and the beautiful environment surrounding campus. This goes beyond the classes and applies to our many nature hikes, cultural events, talent shows and other activities. Students have daily free time to play sports, make music, discover their artistic side, read or anything else they want to do.
Students rated Summer School with a 9.6 in 2021 and a 9.1 in 2022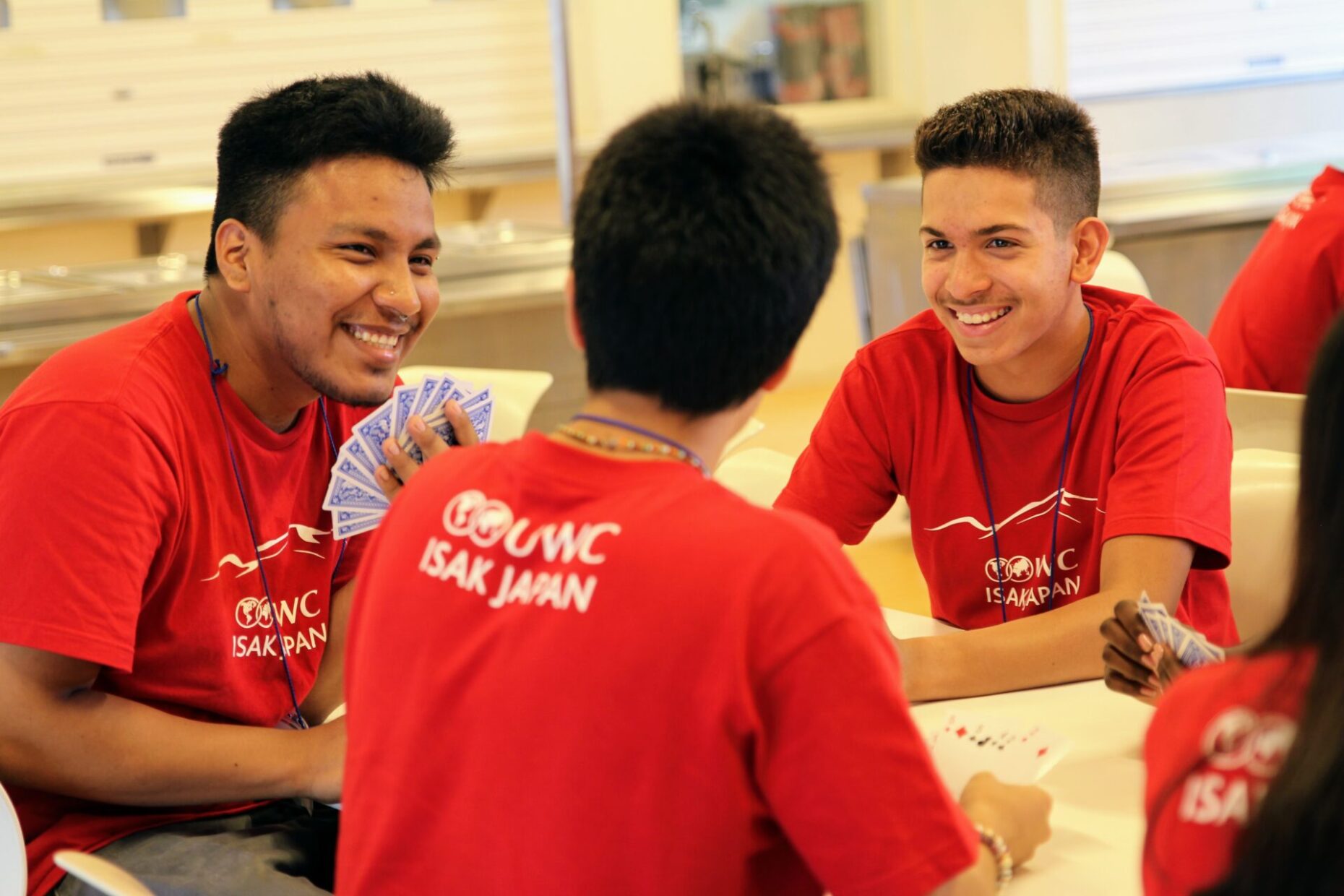 While attending Summer School is not a prerequisite for applying to UWC ISAK Japan for Grade 10, many students find Summer School an excellent opportunity to experience our school culture.
Program Dates
July 19, 2024 - July 30, 2024 (12 days)
Tuition
¥485,000 (includes board & room, excluding transportation)
Location
UWC ISAK Japan Campus
Instruction Language
English
Application Period
January 12 through March 1, 2024
Age Eligibility
You are 13 or 14 years old (born between July 16, 2009 and July 15, 2011)
Requirements to Apply
Summer School will be held in English so language ability will be considered, but even more importantly, Summer School students should be passionate, curious, creative, and willing to engage.
Check
Check your eligibility: You are born between July 16, 2009 and July 15, 2011 (13 or 14 years old during Summer School)
Start
Start your application by creating a profile on our portal or logging back in if you have used our application portal before.
Complete
Complete your application which includes some short essay questions and a 2-minute video assignment by paying the application fee (Non-refundable application fee is 4,000 JPY or 2,000 JPY if you apply before February 9th).
If you need to apply for financial assistance, please fill in the financial aid form within your application. Financial Assistance requests submitted after you have submitted your application will not be considered. Be aware there is limited financial assistance available for Summer School and it is always need-based (not merit!).
Submit
Submit your application as soon as possible and before the deadline of March 1, 2024.
Results
Results will be available by March 22, 2024. We will try our best to release them as soon as possible in order for you to start planning your trip.
2024 Registration opens on January 12