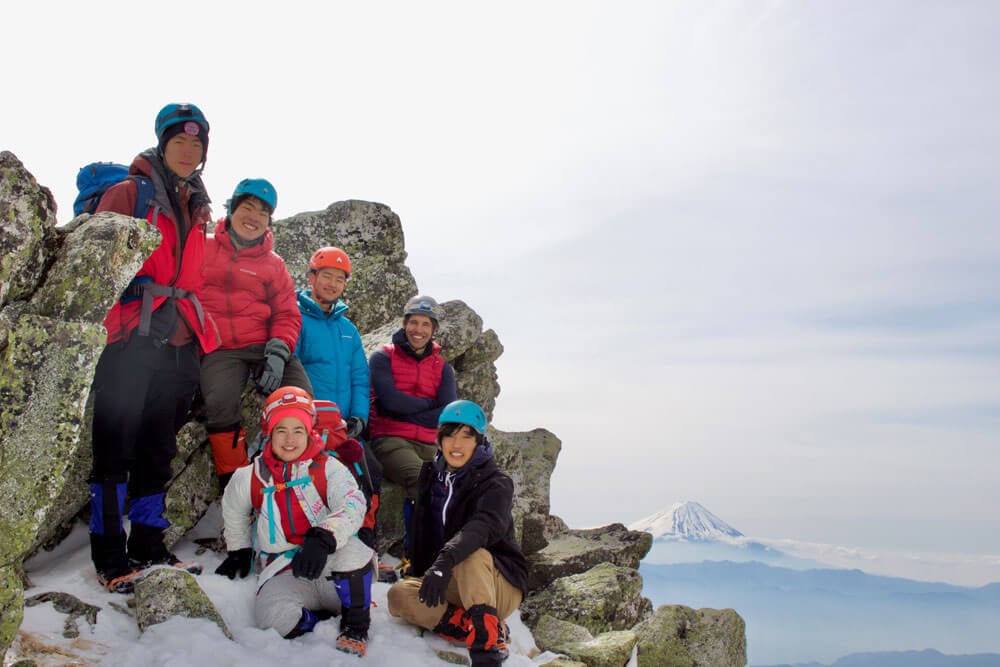 Mr. Tuggey led another outdoor excursion last week, this time to Mount Kinpu (金峰山 Kinpu-san). Mount Kinpu is part of the Okuchichibu mountain range which borders Nagano and Yamanashi prefectures. The peak reaches nearly 2600 meters and is one of the highest mountains in the area.
Mr. Tuggey was joined by outdoor adventurers, Kazuma, Kazune, Mari, Yutaro, and Kunawat. The group camped overnight just below snow level and awoke before 3am to attempt a summit before sunrise. They didn't quite make the summit in time for sunrise, but still had an excellent time. It was a very physically demanding hike and the views were a just reward for the hard work everyone put into preparing for the trip.
Thank you, Kazuma, for capturing the dramatic scenery with your beautiful photos!