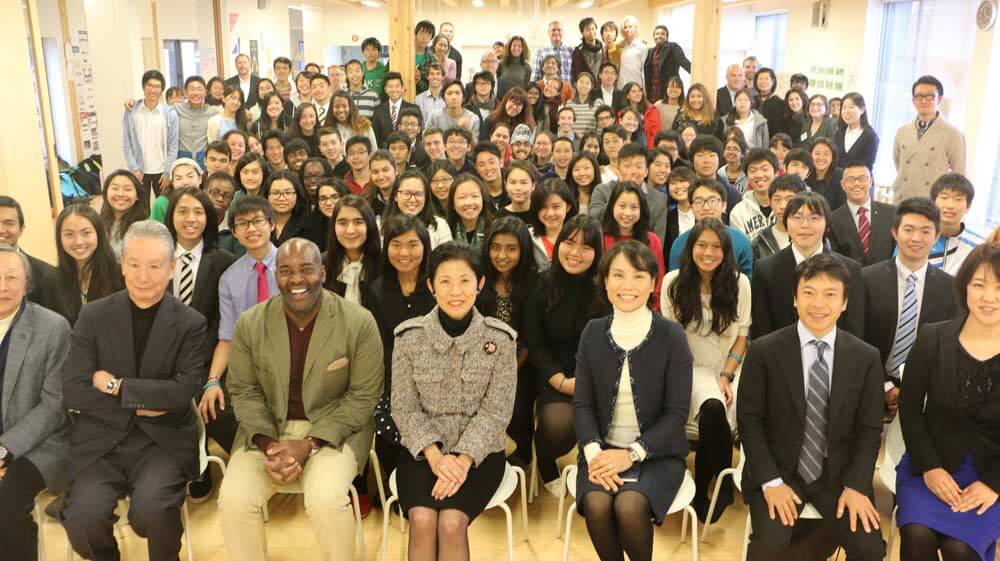 On Monday, November 2,  ISAK students and faculty received a special visit from Her Highness, Princess Takamado, a member of the Japanese Imperial Family!
The Princess toured campus with school founder, Lin Kobayashi, visited classes, and learned about the leadership projects ISAK students are undertaking to create positive change in the world. She also took time to answer students' questions and reminded them that "uphill struggles (in life) are challenges that are meant to be undertaken; eventually you will get to the top."
Thank you, Princess Takamado, for honoring us with your visit.
 高円宮妃殿下が学校視察においでになりました
月曜日、高円宮妃殿下が学校を視察するため、ISAKキャンパスにおいでになりました。妃殿下は、授業をご見学されたほか、ISAKの生徒達がイニシアチブをとり、世界の様々な場所で変化を起こすべく進めているいくつかのプロジェクトをご覧になりました。生徒達からの質問にも丁寧にお答えくださり、ご自身を「前向きな人生観を持つ、楽観主義者」であるとしながら、次のようなメッセージをくださいました。「(人生において)山の頂を目指すまでの険しい道程は、それを乗り越えられるひとに与えられるチャレンジです。どんなに困難でも、最後には頂上にたどり着くでしょう。」
ご公務の間を縫ってISAKまでお運びいただき、このような素晴らしいお言葉を頂戴したことを、ISAK一同心から御礼申し上げます。