Blending Boundaries through a Unique Blended House System
One of the unique aspects of UWC ISAK Japan is our innovative housing system. Unlike traditional international boarding schools, UWC ISAK Japan offers students the option to live in a blended house with their peers, challenging the norms of segregation based on gender.

Reimagining Student Housing the UWC ISAK Way
"In most other boarding schools, even in houses called 'mixed,' males will be on one floor, females on another. It's still quite segregated," says Laura Earwood, the former Pastoral Director (2016-2022) who helped implement the blended housing system. "In UWC ISAK blended houses, though, we have one floor with a male and female room and a gender nonconforming room: they're all over the place. There's no separation. It's quite different."
An Inclusive Design to Create Spaces for Everyone
The commitment to inclusivity extends beyond just housing. For example, new building plans at UWC ISAK Japan now include gender-neutral single-use bathrooms. However, Laura emphasizes that these efforts are not just about creating LGBTQIA+ houses but about fostering a diverse and inclusive environment accessible to all students, a key part of the UWC movement's mission.
Learning Through Living: The Impact of Blended Housing
Mafer, a student from Venezuela who graduated in 2019, provides insight into the lived experience of the blended house. She notes that living in the blended house enabled her to experience radical diversity daily, with different genders and nationalities offering a rich array of perspectives.
A Transformation Led by Students
The blended housing initiative began when the school realized its housing system was not accommodating all students' identities. Laura and Lyndsay, the former Admissions Director, worked tirelessly to transform this system to ensure all students felt welcomed and included.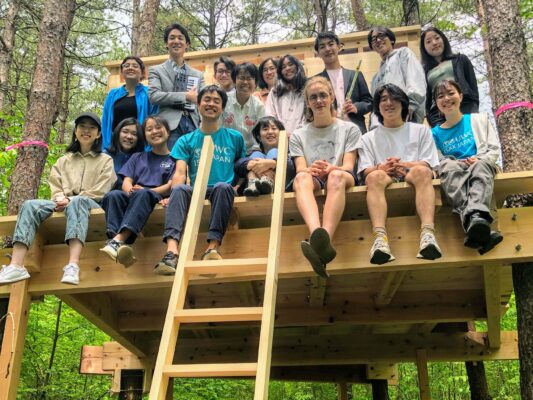 Prioritizing Student Mental Health 
Laura and Lyndsay knew that students' mental health and the potential benefits of a blended housing system far outweighed any perceived risks of housing different genders together. The proposal was based on trust, transparency, and openness, emphasizing student welfare.
"Advancing gender identity issues in front of a board that was mainly Japanese meant we introduced them to new ideas and concepts and included a lot of learning and questioning in the process," Laura recalls. A gender specialist was even invited to the campus to evaluate the new system, providing valuable insights on how to further support students in this area.
The Inception of the Blended House System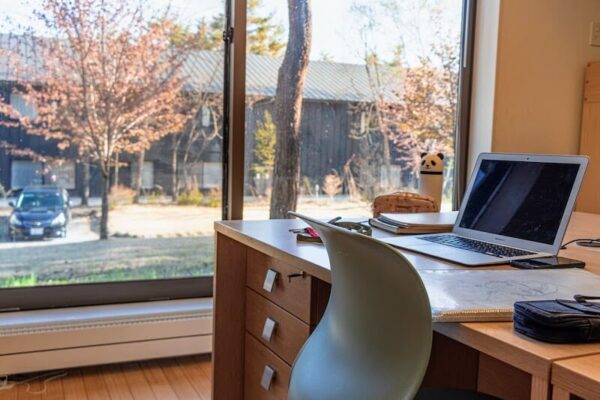 In 2018, the first blended house opened, marking a significant milestone for UWC ISAK Japan. Initially accommodating 24 students, 12 identified females and 12 identified males, the blended house system has since grown to meet increasing demand. In the 2022-2023 school year, three blended houses welcomed 52 students, with the capacity to host up to 64. The future holds even more potential for growth. "This number will probably evolve next year depending on how many students apply for blended housing and obtain parental permission," explains Christina Bonnell, the current Director of Student Welfare. It's important to note that parental permission is a prerequisite for all students who express interest in living in a blended house.
Student Reflections on Blended Housing
Feedback from students living in blended houses has been overwhelmingly positive. Sasha, a grade 11 student from France in 2020, recalled, "When I received the dormitory form and saw that the mixed gender house was an option, I didn't hesitate one second. It is even better than I imagined. Living in a community with boys is not uncomfortable; on the contrary, it creates the perfect balance between girls' and boys' behaviors and desires. We have created an environment of acceptance and support, free of judgment."
Sasha's sentiments echo throughout the blended houses. Even when disagreements arise, students find ways to resolve them through open dialogue, ensuring everyone feels comfortable and valued in the shared space.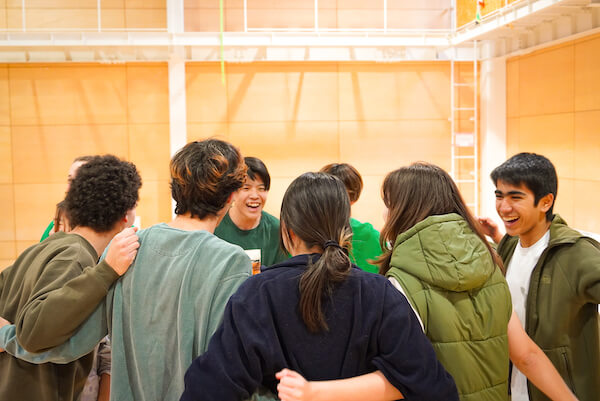 Shaping the Future of Blended Houses at UWC ISAK Japan
The future of blended houses at UWC ISAK Japan is bright and dynamic, ready to adapt to the ever-changing needs of the student body. As more students express interest in this unique living arrangement, the blended house system continues evolving, always working with parents to ensure their understanding and permission are obtained in advance.
Blended housing at UWC ISAK Japan is more than just a unique living arrangement. It's a testament to the school's commitment to fostering an inclusive and accepting environment where students of all backgrounds can thrive. This approach not only challenges the norms of traditional boarding school housing but also opens the door to a more diverse and enriching student experience.
UWC ISAK Japan's blended housing system demonstrates how embracing diversity and inclusivity can reshape our environments and experiences. As more international boarding schools look to adapt to the changing needs of their students, the UWC ISAK Japan blended housing model stands as a shining example of innovation in action.
The blending of genders, cultures, and perspectives in UWC ISAK's blended houses embodies the school's ethos – to make education a force to unite people, nations, and cultures for peace and a sustainable future. The blended housing system is more than a housing policy; it embodies UWC ISAK Japan's vision for a better world.