Written by Emilė (Lithuania / Class of 2024) from our school newspaper ISAK Insider.
Pictures by Bernard (Hong Kong / Class of 2024) and Federico (Portugal / Class of 2024)
6:30-7:00 – Wake up.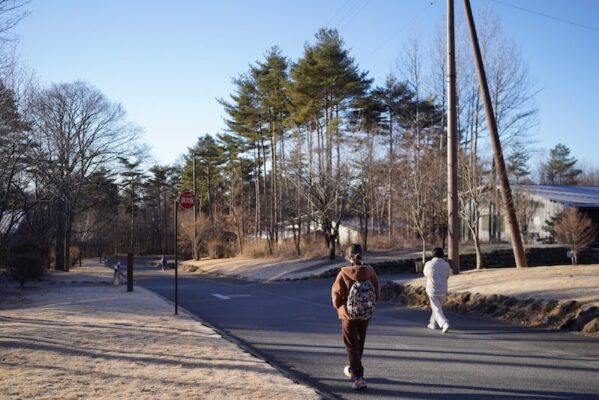 Some of us are early birds that start our day as early as 5:30 in the morning. We start with a shower and getting ready, maybe run a lap around the ISAK campus, then do some work, and finally hit the breakfast that starts at 7:15. Then there are those of us who wake up 10 minutes before class yet still manage to make it on time and look pretty presentable, no less.
7:15-8:00 – Breakfast.
Breakfast is catered by the Cezars Kitchen which consists of some local Japanese staples, like rice, miso soup, fish, and natto (fermented soybeans), which must be tried at least once—you might love it. They also serve other breakfast classics, including eggs, cereals, toast, sausage, salad, and my personal favorites—french toast, waffles, and pancakes.
8:00-(16:20) – Classes start at 8:00 am sharp
Don't be late!
10:30-10:45 – Snack time.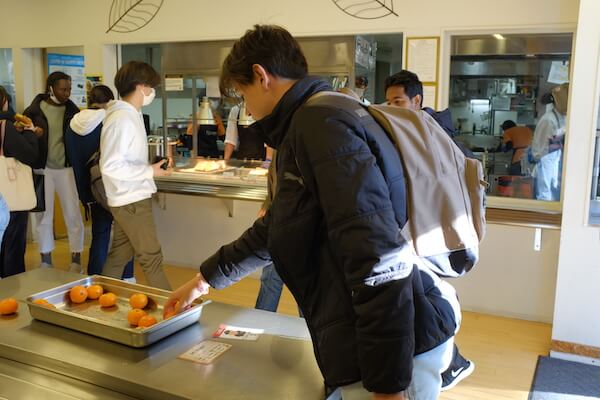 It's morning tea in the UK, but in Japan, we call it oyatsu no jikan, which literally means "snack time". Cezar's Kitchen typically prepares a spread of fruits and cakes as a light refresher. Students can also purchase more substantial snacks such as grilled sandwiches, cupcakes, pica, cinnamon rolls, cookies, and more from the kitchen. And of course, there is a vending machine stocked with an assortment of Japan's endlessly fascinating soft drinks, teas, coffee, and water.
10:45-12:20 – Classes resume
Don't be late!!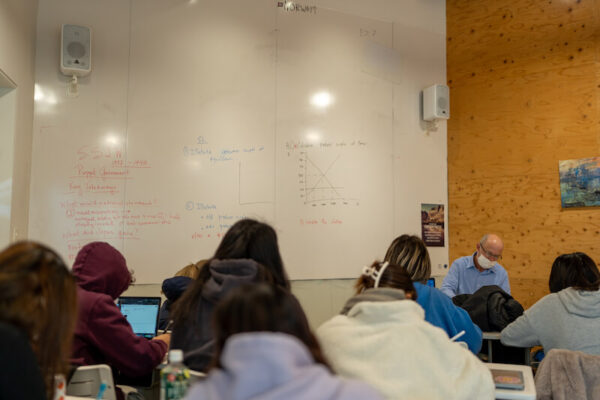 12:25-13:00 – Lunch.
Lunch is the busiest meal of the day and Cezar's Kitchen does an amazing job of preparing meals that cater to diverse culinary needs, including vegetarian, halal, and personalized (ie. allergy-related) options. The weekly menu always features one vegetarian day per week where all options are plant-based. Cezar's Kitchen also mixes things up by offering menu selections from around the world, but Japanese staples are also never far away.
13:15-14:35 – Classes, period 4
Did I mention don't be late?
14:45 – 15:00 – Stop & Clean.
Stop and clean is a unique part of ISAK culture. The tradition is a homage to Japanese school culture, where students look after their own spaces that they utilize. That way the community develops a shared sense of respect towards each other and towards the space.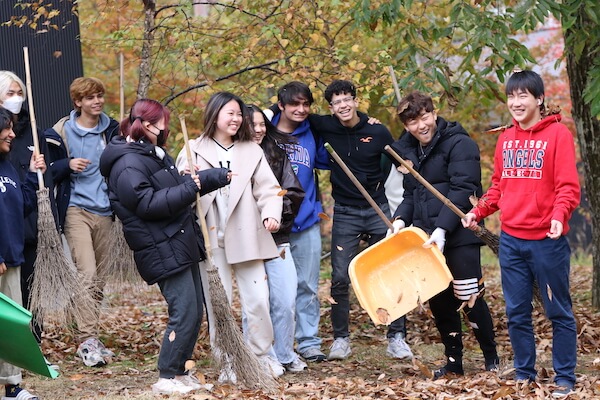 16.30-18.00 – Club Activities (Core Clubs and Active Sports).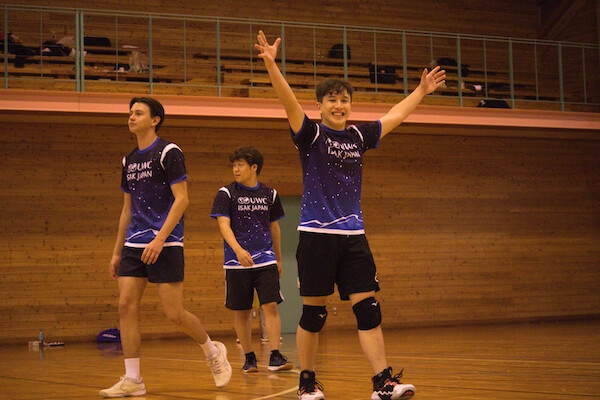 Clubs are a huge part of the ISAK experience. They are student-led (faculty/staff supervised), which gives us the opportunity to learn so much about organizational leadership. There are dozens of club options, but if you don't see something you are interested in you are encouraged to start your own club and encourage others to join you. I am in journalism, OEd and archery, but you might want to get involved with SNOW (Seito NO Wa – the student parliament – that serves as a bridge between the students' needs and the school), ICE (ISAK Cultural Events that organize events such as International Day, Halloween, Winter Ball, Prom, etc.), Rainbow Alliance, Photography, debating, MUN or TEDx (among many options). Active sports are also led by students (including volleyball, badminton, soccer, swimming, and OED (Outdoor Education), but the selection changes year-to-year depending on student interests.
18:00-19:00 – Dinner.
Dinner is a bit like lunch but in the evening 😉 Many students choose to have meetings during dinner to discuss club organizing and similar things.
19:00-20:15 – Student-led clubs and activities, studying.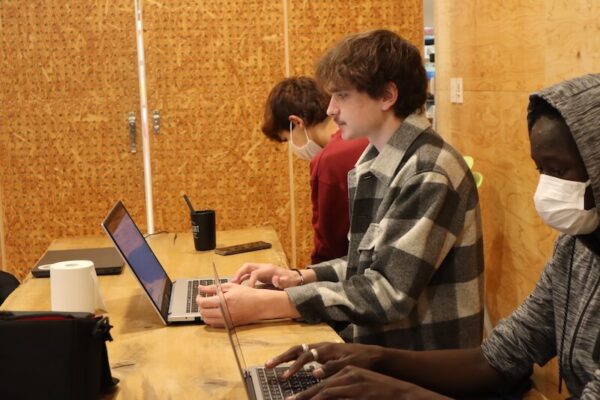 Student-led clubs are similar to core clubs and active sports but are a little less formal. Student-led clubs and activities are a great place to learn more about managed groups of people based on a common interest but without the requirements of core clubs and active sports. I personally love Fashion Club, Dance Club, Martial Arts Club, First Aid Club, and Bible Study, others include Anime Club, International Cooking Club, Chess Club and so much more. In total there are about 40 student-initiated clubs alone.
20:15 – Check-in.
This is something that happens every day in ISAK which is a way to make sure that every student is on campus and nothing unexpected has happened. Check-in is done by duty teachers that visit each house to confirm.
20:30 – 21:45 – Last stretch home!
The last slot of the day for student-led activities, studying.
21:45 – Curfew.
At this time (22:45 on Friday and Saturday nights) we are expected to be in our dorm houses. We can still visit the rooms of people within the house but leaving the house is not allowed until the next morning at 6:00.
22:00 – Quiet time.
Quiet time is closely related to the Japanese concept of 邪魔しない(じゃましない – jamashinai), which means to be respectful and considerate of others, especially if they are trying to rest. That is important for ISAK seniors as well as for the teachers' families that reside on campus.