This blog post is the first part of a series about the leadership projects of our Grade 10 student Manaha (Japan), focusing on her project about Peace. Make sure to also read part II (food waste project) and part III (education in Japan) to learn more!
Part I: Unraveling the Untold Stories of Hiroshima
The Spark of Curiosity: Journey to Hiroshima
When Manaha visited both Hiroshima and Nagasaki as a high school student, she was captivated by the history of the atomic bombings in WWII. She had learned about them through her school's peace education curriculum but was driven to delve deeper. Manaha discovered more than her textbooks had ever revealed when traveling alone to Hiroshima Peace Memorial.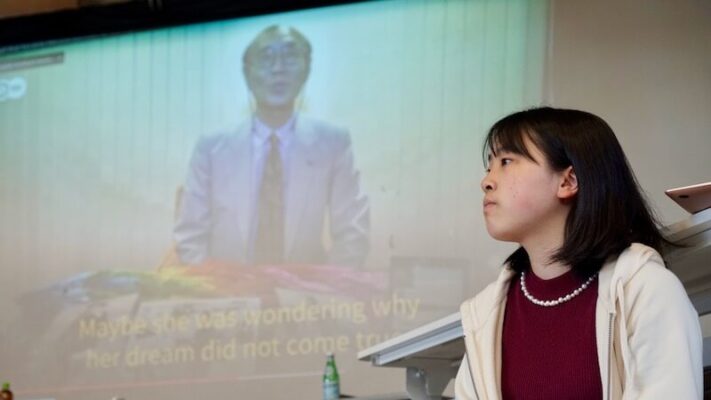 An Unforgettable Encounter: Meeting Mito-san
During this visit to Hiroshima, Manaha met Mr. Kosei Mito-san, an in-utero A-bomb survivor. Mito-san frequents the Memorial to share his story with tourists. "It was July and very hot," Manaha recalled, but the heat didn't deter them. Engrossed in conversation, they spent two hours under the blazing sun. "His story is so fascinating," Manaha said. "He knows so much about politics and told me everything we don't learn in textbooks."
Spreading Awareness: Bringing A-bomb Stories to UWC ISAK Japan
Manaha knew she had to share Mito-san's experiences with her UWC ISAK Japan community. Although Mito-san was honored by her invitation, his age and health prevented him from visiting the campus. Instead, he gave Manaha a PowerPoint presentation of more than 90 slides to share with her peers.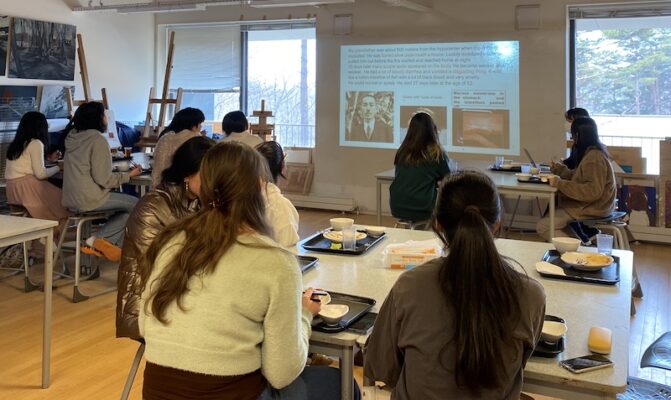 Connecting with A-bomb Survivors: Manaha's Persistence Pays Off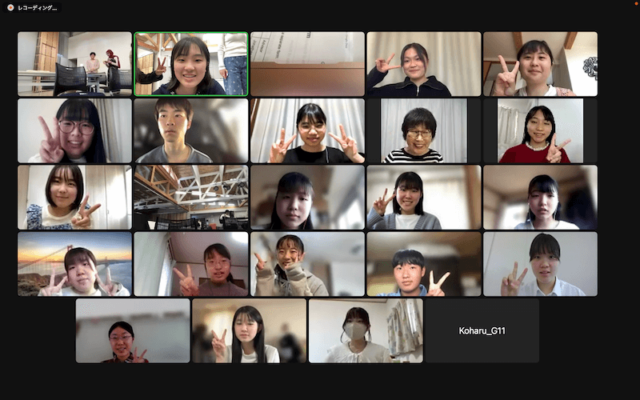 Manaha didn't stop at sharing Mito-san's story. She reached out to Hiroshima Nagasaki Peace Messengers, who connected her with Ms. Keiko Ogura-san, another survivor who was willing to participate in an online event and could speak English. "I felt an urgency to share A-bomb survivors' messages," Manaha explained. "These testimonies of war horror are becoming rare as the last survivors are in their 80s now, and many do not wish to speak about these traumas. It is so rare to meet an English-speaking survivor like Ogura-san willing to spend time talking with us. I just had to act on this opportunity and do something."
"Ogura-san herself used to never speak about her own experience," Manaha added. She married another A-bomb survivor, who shared his story publicly. When he passed away, she felt compelled to continue his work. Eventually, she realized she had her own story to tell.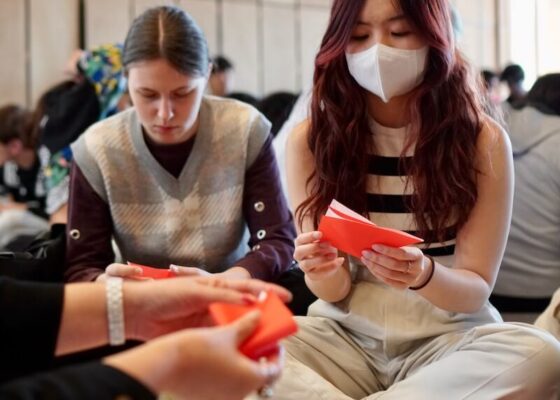 Fostering Peace Education: A Milestone Event at UWC ISAK Japan
On April 1, 2023, Manaha's dream came true when around 30 UWC ISAK students participated in a talk with Ogura-san and Hiroshima Nagasaki Peace Messengers. The successful session culminated in a year-long effort by Manaha to raise awareness on this topic at school. It was prolonged with a whole-school Peace paper crane origami session at our April 13 assembly. Manaha's work significantly contributes to UWC's mission to educate for peace in the world.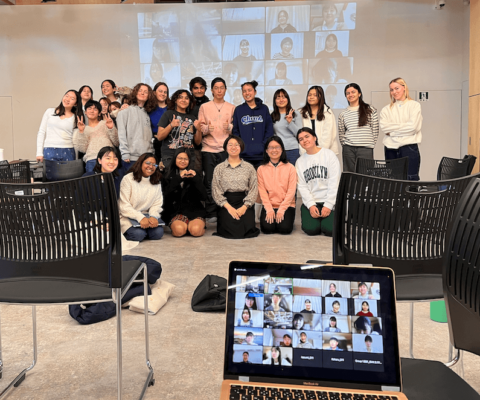 Read more in Part II of this series, exploring Manaha's dedication to creating a zero-food waste campus, or Part III which focuses on Manaha's passion for improving the Japanese education system.