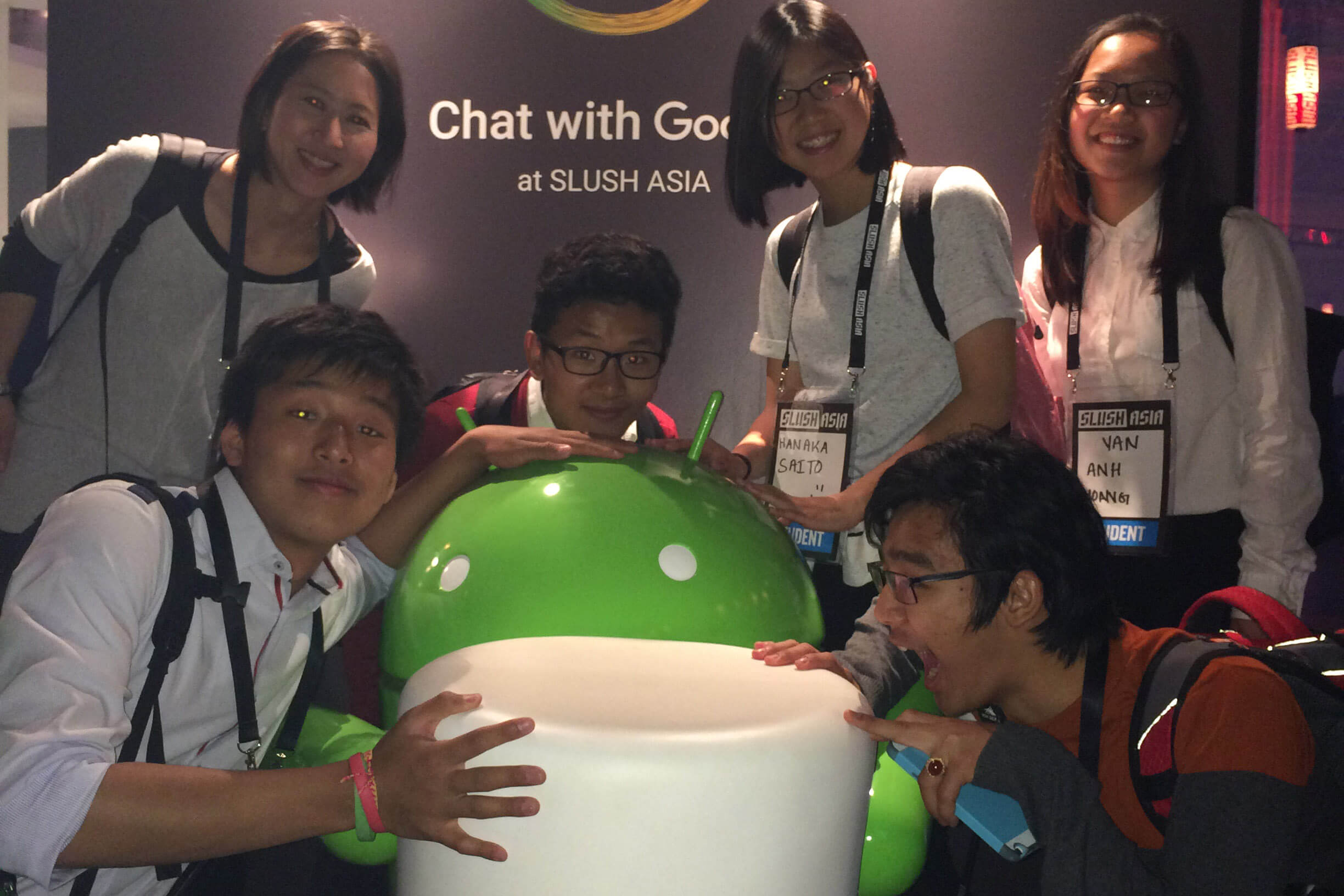 Last Friday morning, five ISAK students headed to Tokyo to participate in Slush Asia, an event that brings together investors, media and young entrepreneurs from Asia and around the world! Now in it's second year, Slush Asia is one of the largest events of its kind in Japan, with over 4,000 attendees and 360 startups represented. The event included demo booths, presentations from over 50 speakers, and the chance for young entrepreneurs to meet with investors and the media.
First Lady of Japan, Ms. Akie Abe, gave the opened the conference by saying, "The world has already changed, and it will continue to do so. I feel that the people here at Slush are the change makers." Ms. Abe has also visited ISAK and is a supporter of educational reform in Japan.
Slush was an exciting opportunity for the ISAK students who attended because they are all interested in one day starting their own ventures.
"This experience was truly instructive for us to consider and actually start planning our future so next time, we, the future entrepreneurs, will be the ones who present our ideas on stage," said G-11 student, Yasu.
We have no doubt that ISAK students will some day be leading the way at events like Slush Asia!