Yoichiro Iida, who worked at a foreign-affiliated manufacturer, had the opportunity to contribute pro bono to the development of the education program of ISAK. He was energized by the passion of the people he met there, and realized that he too could make a difference. Inspired by his experience, Yoichiro began to think that he could take on big and new challenges in his main job. As someone with experience as a management consultant, he was able to make a valuable contribution to the project at UWC ISAK Japan. When asked about his experience, Yoichiro spoke enthusiastically about the opportunity to work with talented and dedicated individuals towards a common goal.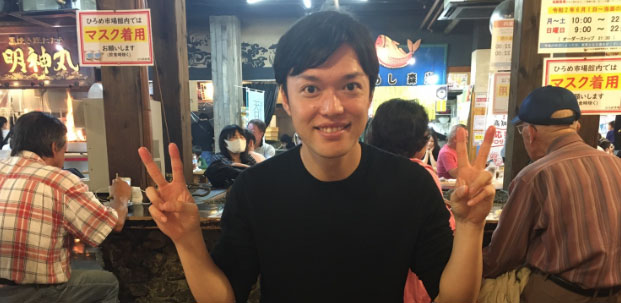 Profile
| | |
| --- | --- |
| Name | Yoichiro Iida |
| Occupation and Affiliation | Management position at a foreign-affiliated manufacturer (former occupation was management consultant) |
| Dream job as a teacher | A history teacher who conveys the joy of learning |
| Ideal school to create | A school like the Shokasonjuku Academy that produces future leaders |
| Work style | Known for a logical and assertive approach |
| Childhood dream | Wanted to be an architect in elementary school and a university professor in middle school. |
Supporting strategic projects at UWC ISAK
Yoichiro Iida was a key player in the high-stakes launch of "ISAKx," a groundbreaking online program at UWC ISAK Japan that aimed to expose students aged 14-18 to the school's unique essence over the course of a weekend. Yoichiro, alongside two other HatchEdu education pro bono course participants, joined the project in June 2020, and together they pushed for a speedy launch by September of the same year. The success of the project was a testament to their dedication and hard work in the face of a challenging deadline.
What was the reason you joined HatchEdu?
"When HatchEdu was recruiting, I was considering a similar project through an internal incubation program. I thought it seemed interesting and attended the kickoff event. There are many entrepreneurship support programs, such as education project launch courses, but opportunities like education pro bono courses, where you can help existing education projects while continuing your current job commitment, are rare. In that sense, I was also drawn to the program structure of HatchEdu."
Were you originally interested in education?
My parents were both elementary school teachers, and I worked as a tutor and private teacher when I was a student, and also had experience working with NHK's educational programs, so I felt education was close to me. However, it may be more accurate to say that I was interested in supporting people's growth rather than specifically in education. Even at work, I found joy in watching my team members grow.
What was the "ISAKx" launch project structure at HatchEdu?
The launch of the strategic and important new business, ISAKx, involved participation from UWC ISAK Japan's board chair, Lin Kobayashi, and its head of school, Rod Jemison. As it was a significant project for UWC ISAK, they collaborated with online program teachers and staff responsible for finance and human resources to align the program's content.
Three participants from HatchEdu's education pro bono course, including the interviewee, worked on the UWC ISAK project. The interviewee was responsible for creating a financial model for the new business and managing the launch process, while the other two members took care of sales and marketing and system construction and coordination with UWC ISAK. They were later joined by another person with prior project experience at UWC ISAK.
The team enjoyed working together, and the interviewee found it refreshing to interact with people outside of their company. They appreciated each other's strengths and unique personalities and could consult with each other when they had questions about the project's progress. The fourth team member was knowledgeable about UWC ISAK's organizational structure and helped the project run smoothly.
---
Continuous stream of proposals
What are your impressions after finishing the project?
"It's amazing how it was able to start up in such a short period of time from that chaotic state (laughs). At first, there was a desire to do this business and an image of how it would be done, but when we confirmed what was decided as the baseline, we gradually realized that almost nothing had been decided…
However, having many things undecided means that there is a lot of room to make proposals such as "why not do it this way?" The amount of trust and willingness to leave things to us to accept our proposals was incredible. I felt that I had to produce high-quality output according to the schedule I proposed.
In addition, the two leaders who lead the school, the board chair and the head of school, had a strong desire to launch this business, which I could really empathize with, and above all, I felt that it was interesting, so we were able to run together for three months."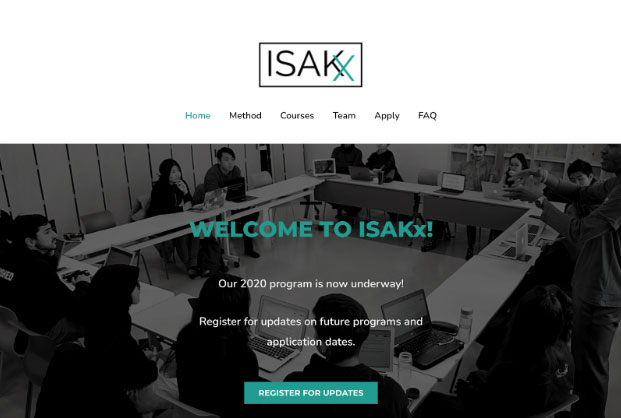 What surprised you about working with an educational institution?
There were two things that were shocking. First, educational institutions are not for-profit organizations, so the purpose of the business is not to make a profit. I thought, "Wow, this kind of world exists!"
The other was the idea that "it's good to have strengths and weaknesses." Rin-san always said, "There are many things that I can't do myself, but others can make up for it," and I felt that it was a very positive thing.
In private companies, skills in project management such as writing work plans, setting schedules, and assigning responsibilities to team members are important. However, there was no one at ISAK who was managing the project in this way, and I was worried about whether things were really moving forward. However, it was very interesting to see that the faculty supported each other and made it work smoothly.
---
Meeting Passionate People and Feeling Energized to Take on New Challenges
How much time did you spend on the project? Was it difficult to participate in the project while working full-time?
During the busiest period, I spent about 5-10 hours per week on the project, and after it was on track, I spent about 2-3 hours per week, mainly using the time before work in the morning. Although it was a bit challenging to balance with my full-time job during the busiest period, it was within an acceptable range. Since everything was done online, it was helpful that we could communicate easily.
What are the exciting things you experienced during your participation in HatchEdu?
It would be meeting passionate and enthusiastic people. Ms. Lin Kobayashi is one of them, and also the two participants of the education project launch course whom I was in the same group with during the career session (note: one of the training seminars for HatchEdu participants). They had such high energy and passion, and I was very stimulated by them. Just being able to meet these kinds of people made participating in HatchEdu worth it.
What kind of impact did it have on you personally?
I think my perspective on the world has changed. I used to only think about the business world, but I realized that there are many ways to live, such as going back to university or starting a venture.
Actually, I didn't know about UWC ISAK until I applied to HatchEdu, but seeing how Lin Kobayashi had a strong vision to start ISAK and has continued to run it made me feel like "there are people like this, and I can do something too!" Even in my main job, I feel like trying big and new challenges that I hadn't thought of before.
What advice would you give to those who are considering applying to HatchEdu?
Even if you don't have a strong sense of purpose, I would definitely recommend giving it a try if you have even a little bit of interest. You may be able to contribute with a different perspective or skillset even without experience or knowledge in the education industry, and it was a very stimulating experience to open up a world different from the one you are used to. I'm really glad I took the plunge.
---
Message from the UWC ISAK Japan
UWC ISAK Japan Board Chair, Lin Kobayashi
In the midst of the COVID-19 pandemic and the crisis it posed for in-person education, I suddenly thought about how to turn this crisis into an opportunity to offer ISAK-style education online to the world. However, as Iida-san mentioned, all that existed at the end of May were just "ideas" and "thoughts" (laughs).
Without the help of these three individuals, we could never have successfully launched this project in just three months. Thank you so much. Our colleagues at the school also learned a lot about how projects are managed in the business world and how marketing channels can be opened up. Once again, thank you very much!