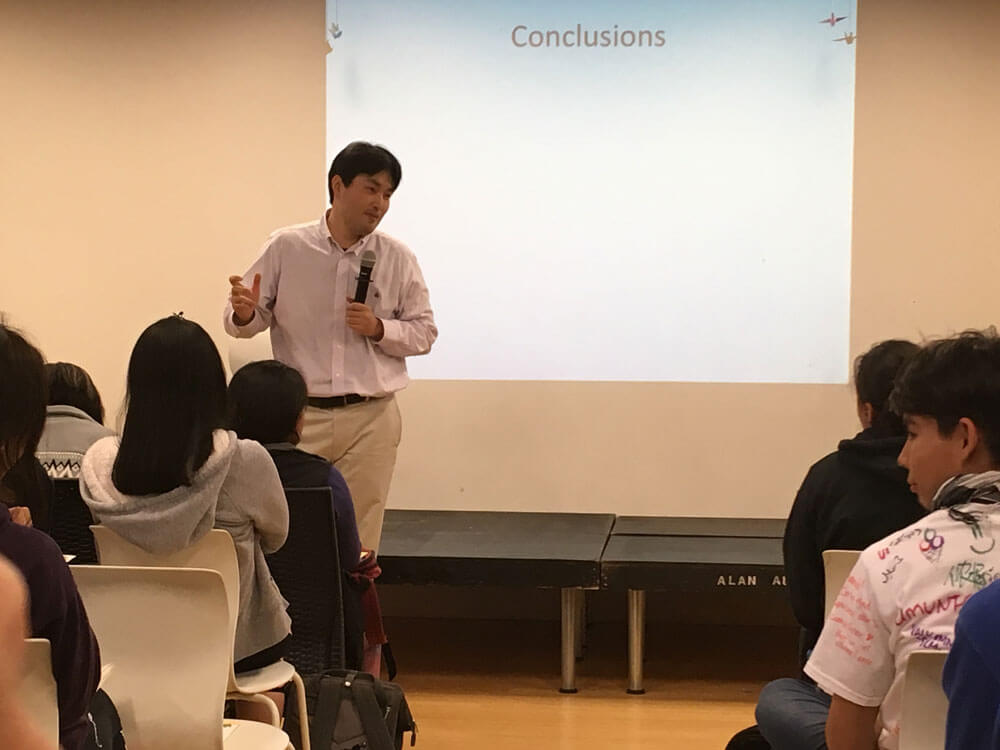 "It is true that we came to Japan to enjoy the country and receive a good education, but I also think that the more aware we are about serious world situations, the more responsible we are as citizens of this world."
-Abdullah (Oman, Class of 2019)
On Monday, we were honored to welcome Dr. Masaharu Tsubokura, a researcher at the University of Tokyo's Institute of Medical Science, to campus. Dr. Tsubokura was here on the behest of our Guest Speaker Committee to speak to our community about the aftermath of the Fukushima Daiichi nuclear disaster that occurred in 2011. Dr. Tsubokura worked with local municipalities and medical facilities in the region and was responsible for the establishment of the internal radiation exposure screening programs for the local residents.
Abdullah (G11, Oman), a member of the Guest Speaker Committee, explained that they chose to invite Dr Tsubokura for the first event of the year as "it really raises the awareness of the accident to all students, and [he] personally thinks that this is part of learning about Japanese history." Abdullah found Dr. Tsubokura to be a captivating speaker and felt that the talk was successful in helping students realize the serious impact that the incident had on the lives of many people.
"One aspect of the talk that I found to be powerful was the explanation of the event from Dr. Tsubokura's perspective both as a doctor and as a husband. In such circumstances, there is no correct decision to make, as a doctor could either save the lives of others, or go and look after his loved ones. I feel that this connects with me and all UWC ISAK students as we may face similar difficult situations in life, and what matters is that we believe in the decisions that we make."
– Abdullah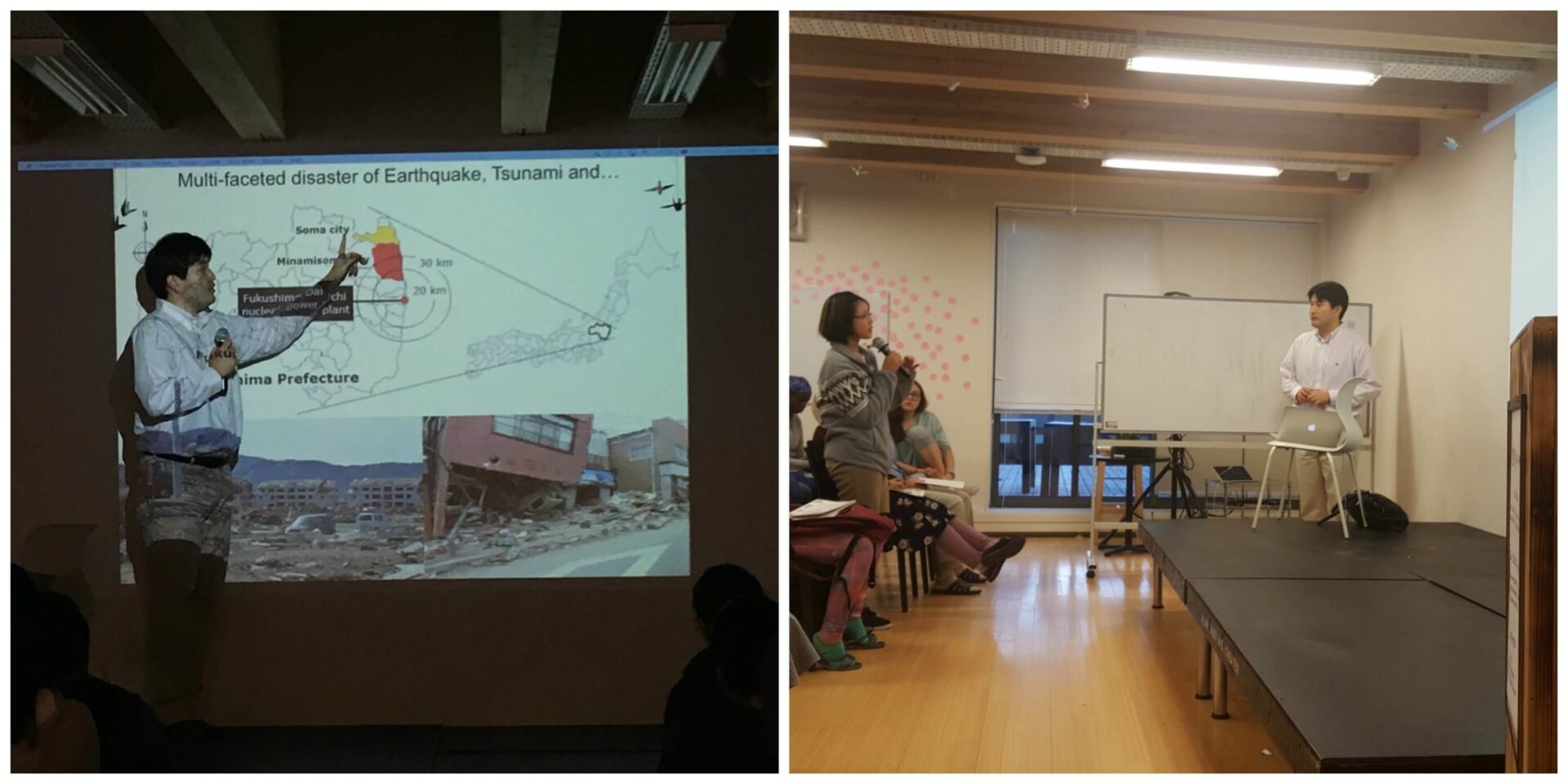 Similarly, G11 student, Alejandra, found that the presentation was particularly useful in debunking myths that she previously held about radiation and Japan.
"I now have a more comprehensive image of actual post-disaster Fukushima and the huge toll it had on the communities and people in the area, not because of the radiation itself, but because of the social wounds. I am really appreciative of the workshop for providing this different perspective and allowing us to see from the viewpoints of the doctors, the elderly and the government."

– Alejandra (Colombia/Canada, Class of 2019)
We are thankful to Dr. Tsubokura for spending his afternoon with our students, and happy to hear that our students benefitted greatly from his presentation! We look forward to more insightful guest speaker talks in the future!