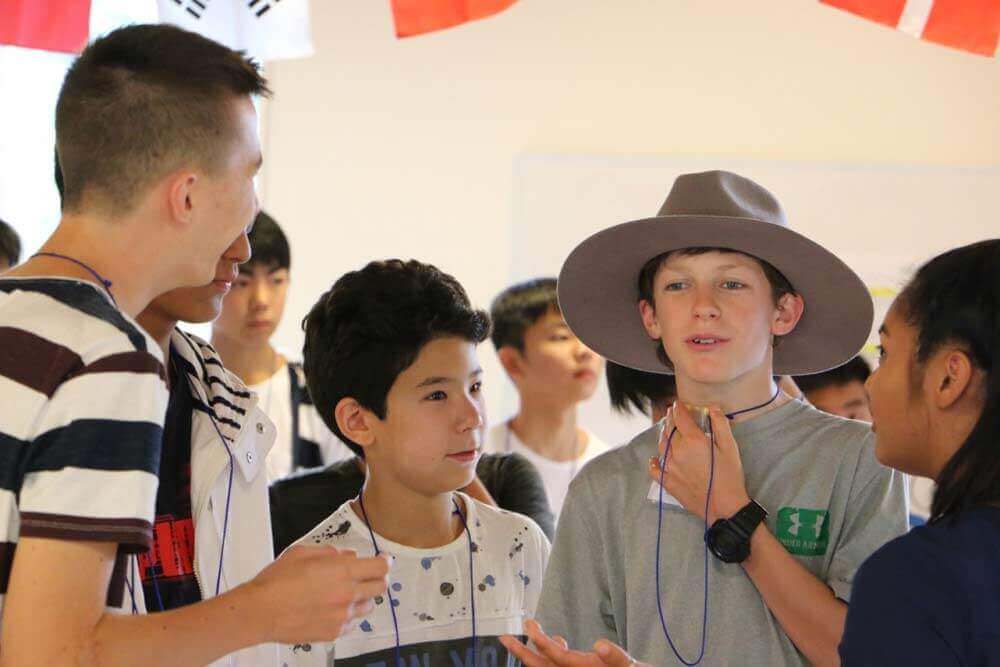 Summer School 2017 is off to an amazing start, as our students engage in gaining some fundamental skills for being catalysts of positive change! We wanted to highlight a few parts of our program so far:
Leadership By Design
"Every time we practice something, we get better at what we do… we need to have awareness to make sure we get better at what we want to"
– ISAK Summer School Student
Our leadership teacher, Alexx Temena, introduced the practice of training our attention as a foundation of leadership. Students reflected on what they practice in their lives, took time to connect with what is important to them, and make intentional choices to design a daily practice that helps them achieve their goals. Teams engaged in practicing leadership through group activities and supporting others.
Design Thinking
Students were split into small groups, covering 20 different design projects, many of which were focused on actually creating parts of the ISAK Summer School program. Our design teacher, Mo, introduced the five stage human-centered design process and each student group was paired with a staff mentor to guide them through. They interviewed fellow students and members of the ISAK community, came up with wild ideas together, and ultimately created a prototype to begin testing their ideas. We're very excited to experience everything that they have designed for our community!
Advisory
A fundamental part of the Summer School experience is about creating community. One way we help students connect with each other and adults alike is by spending time every day in a small group to reflect, relax, share and have fun. After a busy day, advisory is a great way to help everything sink in, and also be reminded that every participant has others to support them.