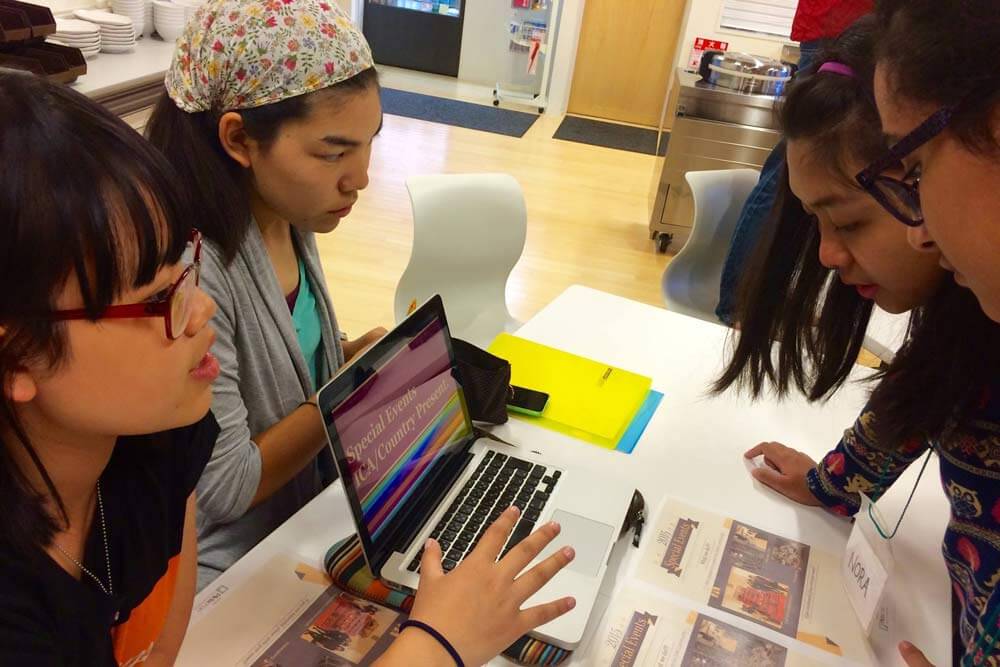 Part of what makes high school rewarding and exciting is participating in extracurricular activities. Playing sports, volunteering, debating, singing, dancing – all of these activities make student life more balanced and interesting. At ISAK, all clubs must have a component of community service, and each club must be initiated by ISAK students themselves. Currently there are 40 approved clubs and activities at ISAK!
To help new students decide which clubs to join, students hosted an activity fair earlier this month. Students shared information about their clubs, provided demonstrations, and signed up new members.
Many students said they were interested in so many clubs that it would be difficult to decide which ones to choose!
Find out more about ISAK clubs by visiting our Clubs & Activities page.
ISAKでは、クラブ・課外活動は生徒が自ら企画・運営を行っています。情熱や興味のある活動があれば、クラブを自ら立ち上げることもできます。
今日は、新たに承認された課外活動・クラブが、自分たちの活動についてデモや説明会を行いました。多くの生徒達が、面白そうなクラブが多すぎて、どこに入るか選ぶのが大変そうだ、と楽しそうに話していました!