In the summer of 2023, Tsering, a Class of 2025 student at UWC ISAK Japan, journeyed back to her native Nepal, toting with her a bounty of books. But this was only the beginning of her journey. While in the Nepalese capital of Kathmandu, she bolstered her cargo with several hundred kilos of reusable sanitary pads. With her precious inventory, Tsering set out to her hometown of Lihi in Nubri village.
Lihi represented the first point on her journey through rural Nepal that would see Tsering also visiting the neighboring Sho, Lho, and Shya hamlets. Her mission was to deliver sanitary pads and educational workshops about periods to a country lacking access to sanitary supplies and education on the topic. The books, meanwhile, found a new home at her former school, SMD school (Shree Mangal Dvip Boarding School).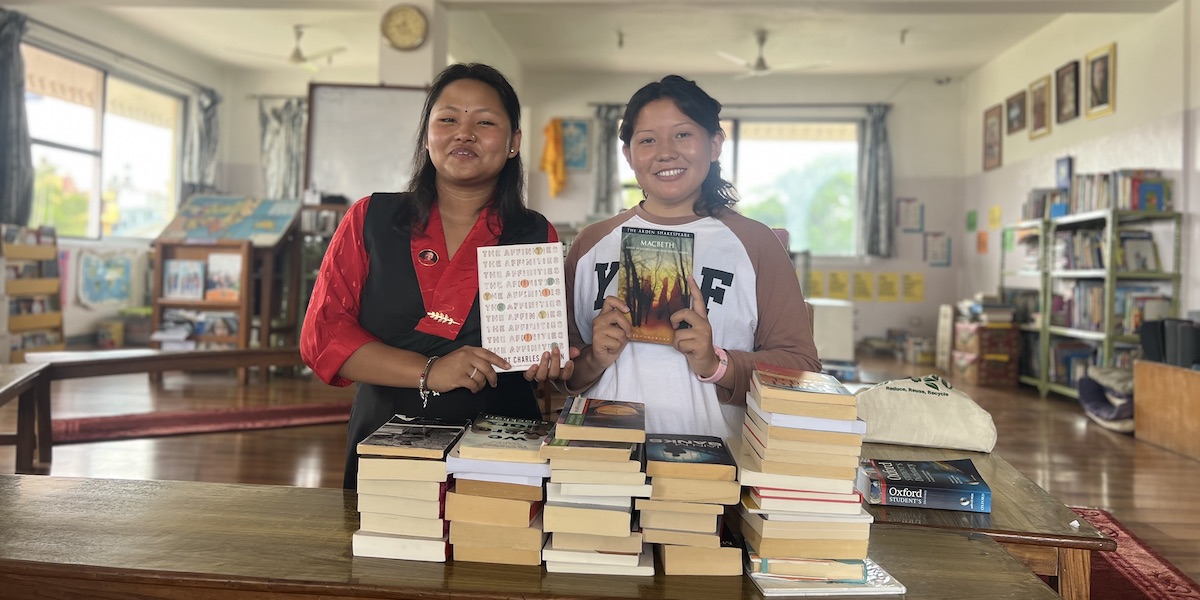 ---
Bridging the gap between education, health, and the rural Himalayas
Tsering observes, "Books in Nepal are incredibly expensive. And with a 10% tax on foreign products, obtaining English or other language books becomes even more challenging." Tsering hails from a rural area, far from the cities. "In such areas, people struggle even to get food, let alone books," she says. When she joined UWC ISAK, the abundance of books astounded her. It was shocking to see so many of them all over the place. She realized these underloved books would be cherished in her home community. "Back in my Nepali school, I read plenty but rarely found a book I truly enjoyed. Many of us craved more fiction," Tsering reminisces. Noticing the numerous books available at the UWC ISAK Free Store, she thought of her old school. Before UWC ISAK Japan, Tsering was a student at the SMD school near the Boudhanath Stupa at the core of Kathmandu. Upon joining UWC ISAK, her first thought was to help the school she adored and was raised in.
For her Grade 10 Leadership Project, Tsering decided to launch another initiative to tackle an issue she is passionate about improving: access to sanitary products for women during their period in rural areas of Nepal. "When I visited my cousin one day, I saw blood pouring down her legs and on the field we were walking in. I panicked, but she acted natural. She explained that she was on her period. She didn't wear sanitary pads because she couldn't access them in the village. In her village, this was a common ordeal for many women." Tsering recalls with teary eyes. "They work all day in the fields like that and are more prone to infections. Another of my cousins would not want to go to school during her period. It was a two-hour walk away, and she didn't have any pads."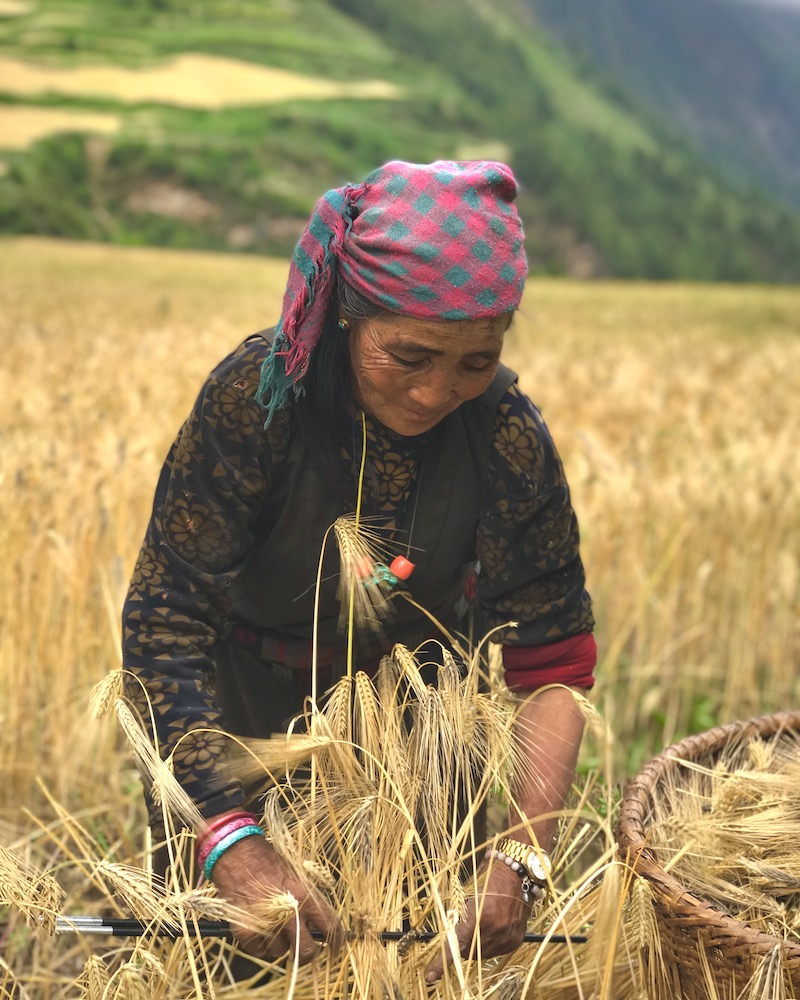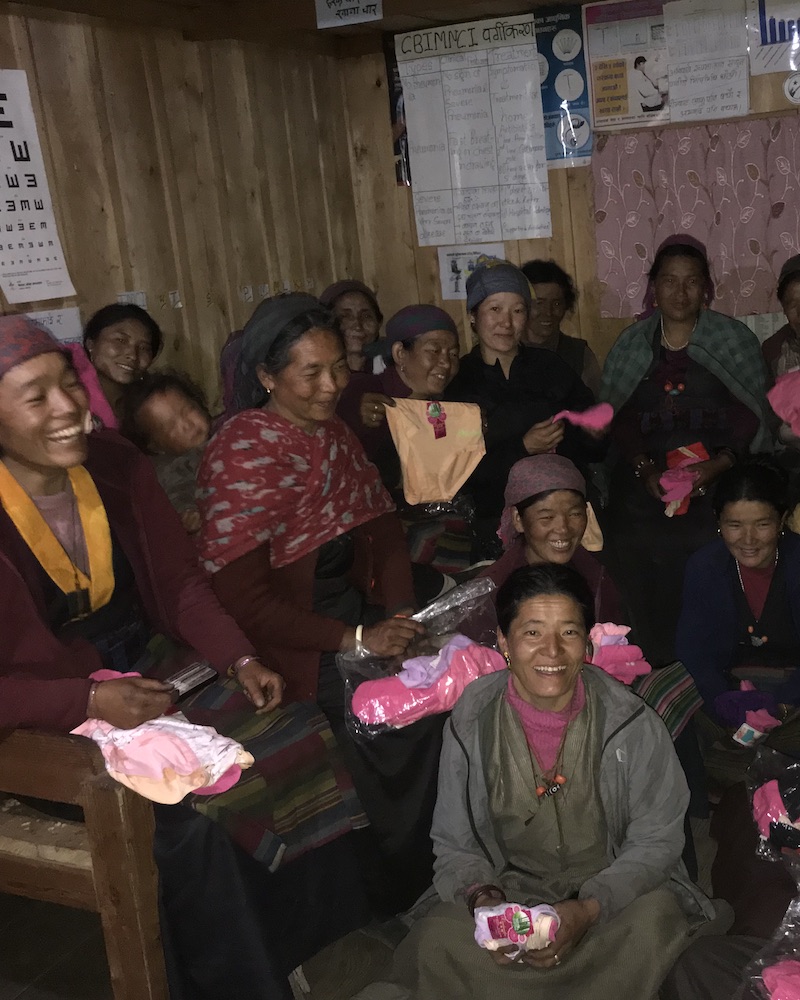 ---
Courage and Challenges
At UWC ISAK, Tsering collected about 80 books and soon realized that sourcing them wasn't the challenge – shipping was. Despite her best efforts to fundraise, gathering enough money for postage from Japan was daunting. Undeterred, she and other Nepali students hand-carried these books while returning for summer break.
Distributing sanitary pads in her hometown and neighboring villages presented different challenges. Purchasing bulk reusable sanitary pads in Kathmandu, she embarked on a two-hour journey to the nearest bus stop. But from there, a trek of five to six days lay ahead to reach Nubri village. Given the heavy load of supplies, she knew walking was unrealistic.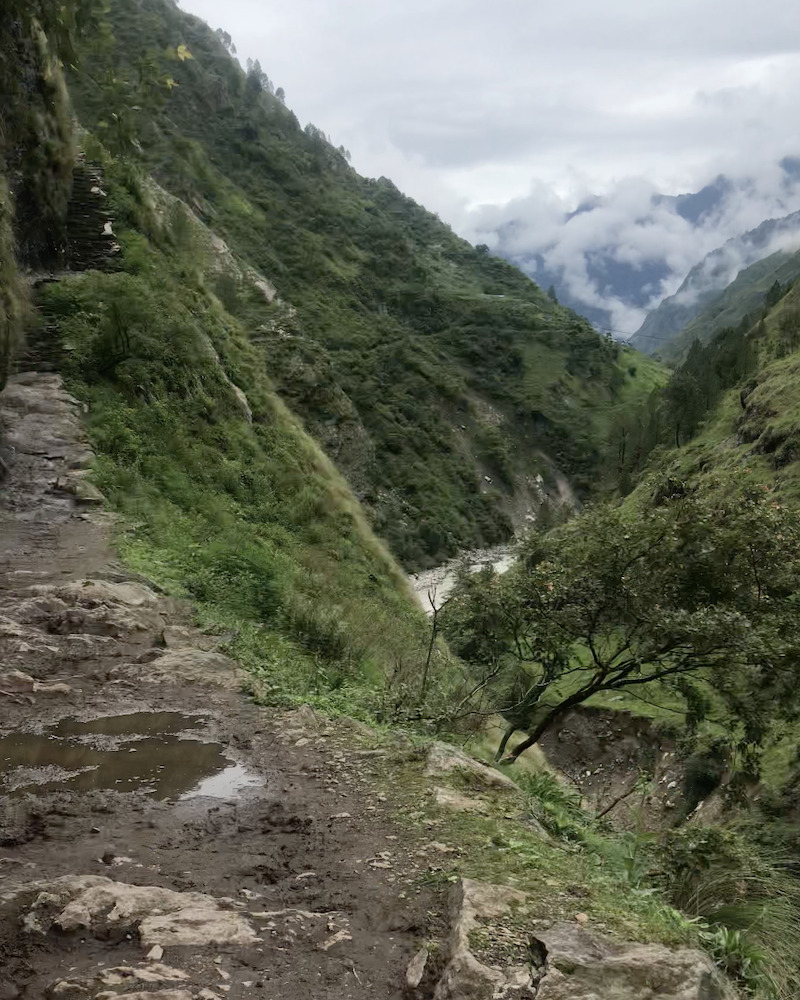 Not one to give up, she appealed to a local farmer to use his donkeys and, moved by her passion and genuine intentions, agreed to rent Tsering six donkeys at a deeply discounted rate. While this was a relief, another challenge emerged: the impending monsoon season in Nepal. The trek could be dangerous. Finding a companion for the journey wasn't easy, but eventually, her brother stepped in. Reflecting on his decision, Tsering recalls, "He told me, 'I don't really want to go, but we don't have much of a choice, do we?'"
One thing remained consistent throughout her summer endeavors: Tsering's unwavering determination. For her, paying it forward wasn't just a choice but a necessity.
---
Distribution of period products to women in the Himalayas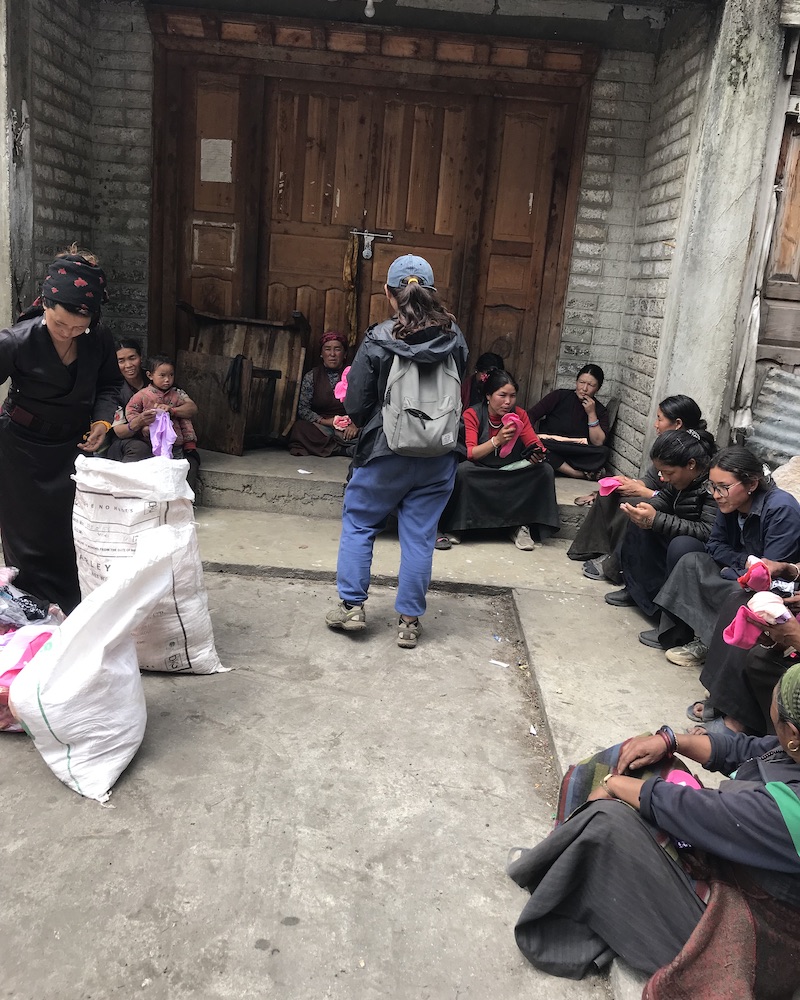 After her long journey, Tsering began distributing sanitary pads and conducting workshops on menstrual hygiene in her hometown, Lihi, reaching around 50 women. The next day, she ventured to three neighboring villages, each roughly two hours apart on foot. In Sho, she conducted a similar workshop for 60 women.
Lho, another village, presented a challenging visit. The village was grappling with a health crisis due to inadequate healthcare access, leading to many fatalities. Despite being focused on aiding the sick, the villagers still showed appreciation for Tsering's efforts. In a gesture of gratitude, the mayor personally attended the workshop, which catered to about 70 women. Tsering left extra pads for those who couldn't make it, hoping others would guide them on their usage.
Conversely, her trip to Shya was relatively smooth and enjoyable. Tsering led a workshop at a local school where the attendees were already educated about menstrual hygiene. "They already knew a lot and had experience with reusable pads, so I only explained how to use the reusable ones I brought," Tsering says. The session was attended by around 50 students, along with the school's four female teachers.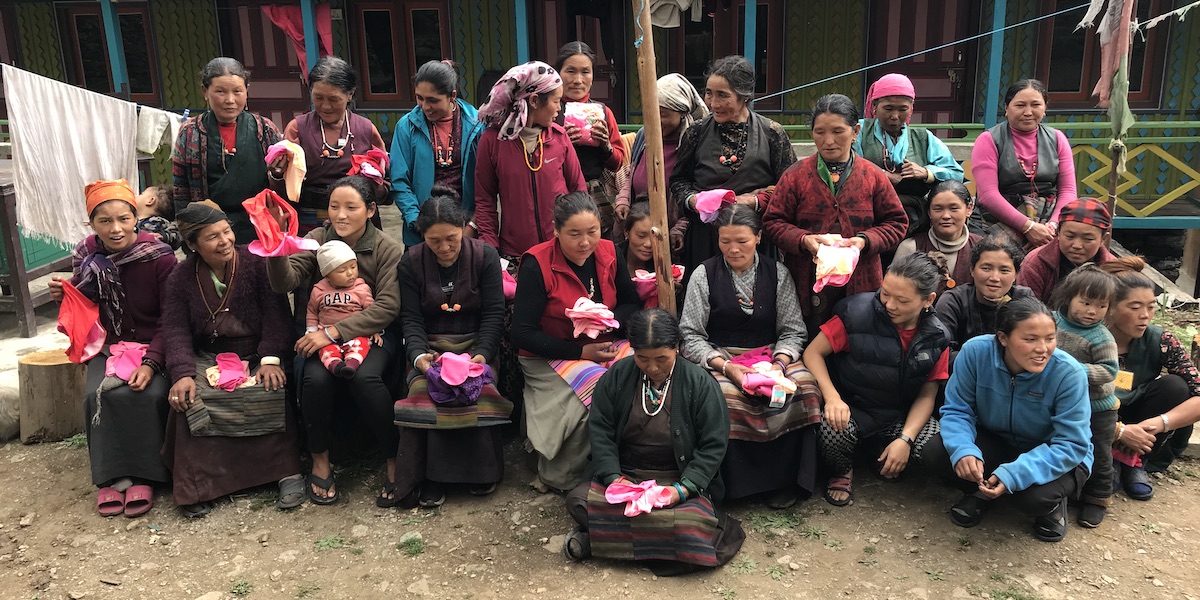 ---
A Grateful community
Tsering shared that the villagers were both astonished and delighted by her visit and the distribution of sanitary products. "A handful of individuals from these villages do achieve significant success. Yet, most don't return," she noted. "It's quite rare for someone from the village who managed to move on to come back." Once the workshops concluded and Tsering returned to Lihi, villagers from the places she visited came to express their gratitude.
She then went back to SMD in Kathmandu to assist in the Director's office and help teachers during classes. Her alma mater, SMD, also expressed their heartfelt appreciation by sending a letter to the UWC ISAK Japan community: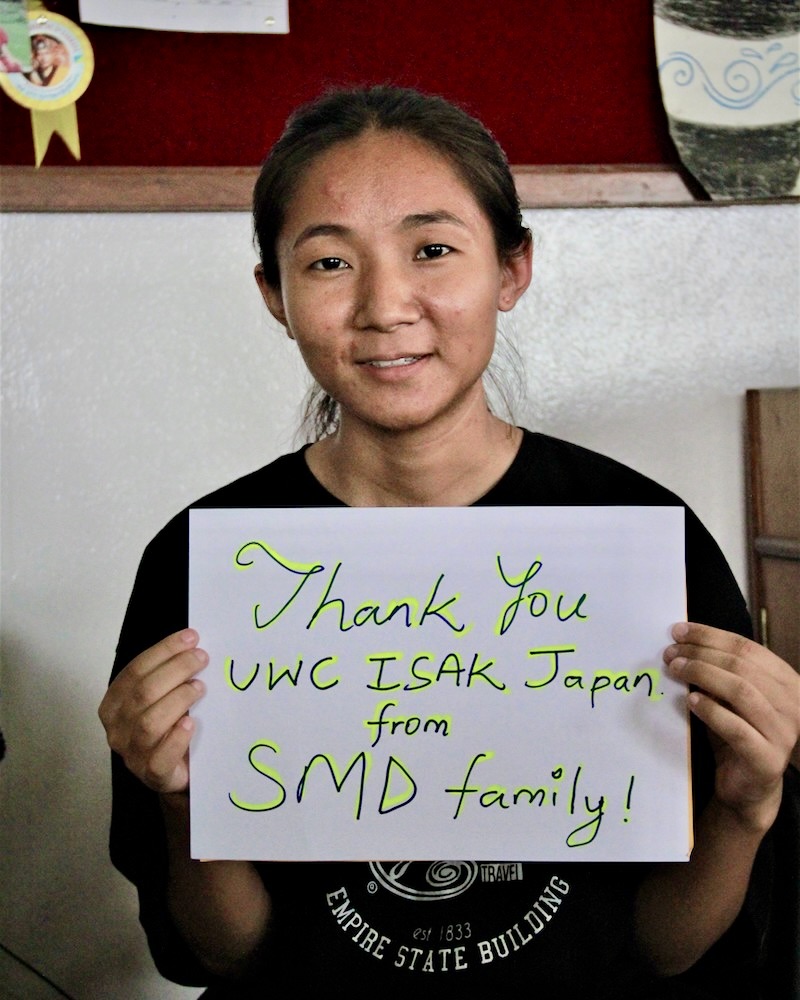 "We (the SMD Family) would like to extend our sincere appreciation to the ISAK family. Your generosity in providing all of these books has truly warmed our hearts. At SMD, we can't express how much your assistance means to us. We can feel the great support you provided by giving us more than simply books.
We want you to know that we will always remember your kindness. The books you provided will be crucial to our education. We'll get more adept at reading and comprehending words as a result of these books.
We sincerely appreciate you. We've all been greatly impacted by what you accomplished. The ISAK family has joined us on our journey for improvement and knowledge. We are thrilled about how much better these books will make our lives, and your assistance is like a guiding light to us.
Huge thank you. We adore the ISAK family dearly!"
These words of gratitude should go mainly to Tsering for her outstanding efforts and our librarian, Mr. Onder, who relentlessly supported her by providing books.
---
A long-lasting positive impact for women and children of the Himalayas
Tsering aims to continue these two projects for five more years to build a lasting impact. "One summer, one year, isn't enough," she explains. "Next year, these women will need more pads. Same the year after that. I aim to build a sustainable and reliable system for these villagers."
She would also like to extend her impact in the future through partnering with other local organizations. She is researching potential partners in the area this year. Another improvement she would like to make next year is to raise enough funds to ship the books she will collect.
She's also keen to tackle family planning issues in the future. "I've seen women juggling household chores while caring for multiple toddlers and expecting another," Tsering observes. "They hope these children will support them in their old age. But these families face tough living conditions, and cycles of poverty can perpetuate if the next generation lacks education and healthcare."
In the future, Tsering would like to pursue her studies in Sciences. She is interested in Biology and Nursing. We have no doubts that whatever awaits her, she will put her skills to a good cause.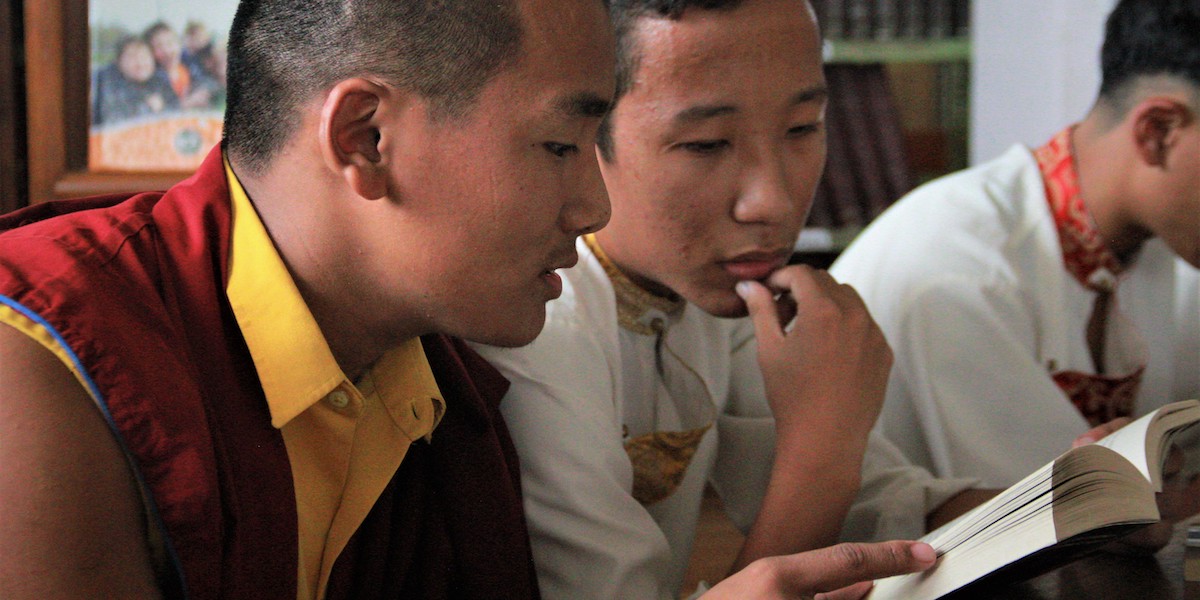 Find other changemaking stories on our UWC ISAK Japan Leaders Beacon Blog.
---