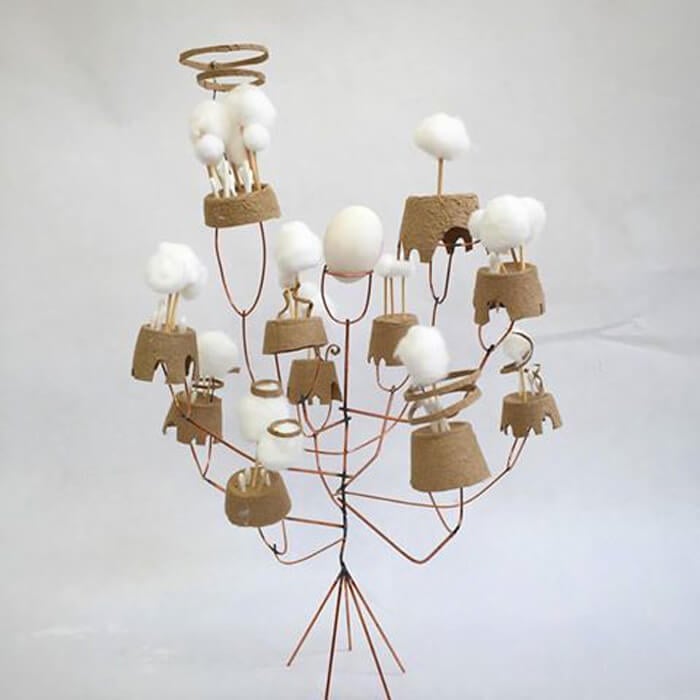 What did you do this summer?
Maya, Class of 2018, attended an art foundation course at the Central Saint Martins University in London. Here is her report:
This summer I had the opportunity to do an art foundation course at the famous Central Saint Martins University in London, where Stella McCartney, Alexander McQueen and several other designers graduated from. My purpose was to find out if art is really what I want to pursue in college.
My passion lies in functional art. From teapots to libraries, each and every object has it's purpose. By customizing such products I hope to create a community where people feel motivated, confident and most importantly happy. This is a way I can make a difference and support the world in moving forward.

It was my first time to stay in London and be completely immersed in college life. I met students from all over the world. All of them were confident of their artistic ability and talent. Everyone had this hunger to join this institution.
This opened my eyes to whole new world of serious competition. It made me realize that I had to be more confident. Having been raised in an environment where modesty is appreciated, modesty works against me in this competitive environment. I have to get out and explore the world, challenge my limits to be the next generation of creative talent.
I had a 3D workshop where all of us were given a one emotion word and we had to create an egg holder expressing that particular emotion. My emotion was "Happy". I want you to feel the happiness of my art work which I can proudly say its my best art piece for this summer course.
「この夏私は、ステラ・マッカートニーやアレクサンダー・マックイーンなど多くの有名デザイナーを輩出した、ロンドンの有名なセントラル・セント・マーティン大学で、アートの基礎コースを受ける機会に恵まれました。受講した目的は、アートが本当に自分が大学で専攻したいことなのか、確かめるためです。
私にとってロンドン滞在は初めての経験で、完全に大学生活に没頭し、世界中から集まった学生と出会いました。彼らは、自らの芸術的能力と才能に自信を持っていて、皆この学校に来ることを渇望していました。
この経験は、真剣なライバルたちのいる新しい世界を、私に見せてくれました。私は、もっと自分に自信を持たないといけないと気づいたんです。これまで、謙虚であることがよしとされる環境で育ってきた私にとって、こうした競争の激しい場所では、謙虚さは裏目にでます。自分の殻から出て、広い世界を探求し、次世代のクリエイティブな人材になるために自分の限界を広げないといけないと思いました。
コースで受けた3Dワークショップでは、ある一つの感情を表す言葉が与えられ、その感情を表現するエッグ・ホルダーを創るという課題にチャレンジしました。私が当たられた言葉は、"幸福"。この夏期講座中、自分の最高の作品だと自負しているこのアートワークから、みんなが"幸福"を感じてくれたら嬉しいです。」