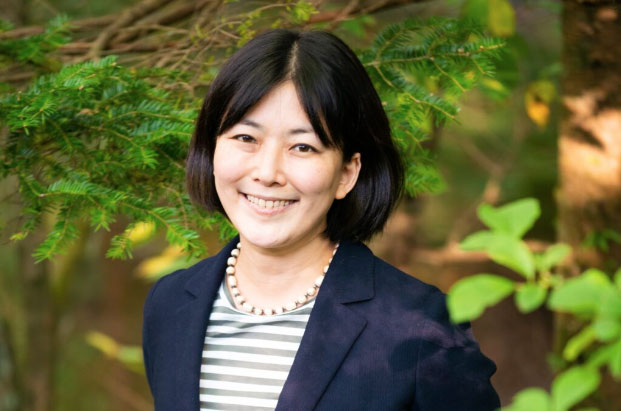 "I realized that the education sector now requires experience and skills in the business field, which gave me the courage to change careers in an entirely different industry."
Hiromi Sakae
Hiromi Sakae, a former employee of a general trading company, made a bold move in 2020 when she joined the United World College ISAK Japan (UWC ISAK) to help launch a new project on a pro bono basis. Little did she know, this experience would become the catalyst for a career change into the education industry.
Name
Hiromi Sakae
Occupation and Affiliation
Current: Director of Envision Corporation / Head of Education Business at RareJob, Inc.
Previous: Mitsui & Co., Ltd.
Work style
Fact-based and logical, but enjoyable!
If she were a teacher
She would teach innovation courses for elementary and junior high school students.
If she were to create a school
It would be a school where students design their own curriculum
From Montessori School in the US to the Public Elementary School in Japan
What inspired you to take an interest in education?
My childhood experiences inspired me. I received Montessori education until second grade in the United States and when I returned to Japan for third grade, I enrolled in a public elementary school. However, I couldn't adapt to the Japanese education style because I was used to the free Montessori style where I could decide what I wanted to do on my own. I had a lot of dissatisfaction because there were various ways to solve math problems, but the teacher only accepted one way. When I suggested, "I want to try this experiment," in science, the teacher responded with something like "absolutely not," so I had a lot of frustration.
My grandfather, who was also a teacher, supported me in fulfilling my intellectual curiosity while explaining that "it's the Japanese school style, so it can't be helped" and "you wanted to do this, right?" Maybe my grandfather, who had received education before the war and became a teacher during the war, had a warm reception for my confusion. I was happy and thought vaguely that it would be great if I could be involved in Japanese education in the future.
Did you think about entering the education sector after graduation from university?
I thought that the Japanese education sector would not change easily and that even if I entered immediately, I would not be able to do anything. At the time I was a student, interest was beginning to be focused on the "fusion of social contribution and business," and it was a hot topic for me, so I entered a general trading company with the hope of being able to tackle that area someday. I also had the expectation that I would have the opportunity to be involved in the education business someday if I worked at a trading company.
Tell us about you experience at a trading company for 19 years
I worked in various departments such as finance, aviation, education, healthcare, and human resources. In the human resources department, I was responsible for creating a training program with Harvard Business School for executive candidates, and I was also able to work in the education department for one year. I felt that there was interesting work in every department, and there were endless things I could do depending on myself, so I didn't think I wanted to go outside so strongly. On the other hand, there was also an aspect of being unable to enter the education sector because of negative reasons like "I can't explore a new career now."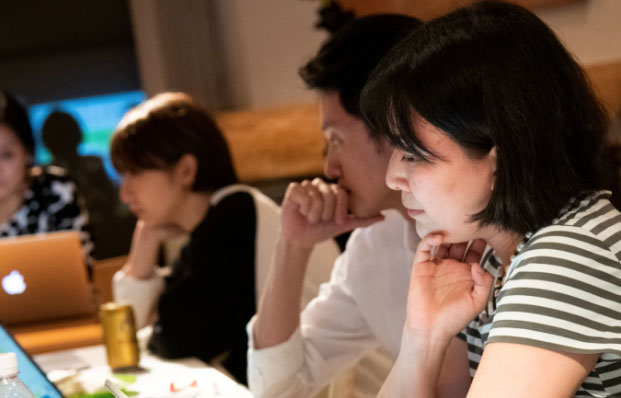 ---
Seeing change happen where change seemed impossible
What made you decide to participate in HatchEdu?
When I saw a junior colleague share information about HatchEdu on social media, I was impressed that there are people in Japan who want to change the education system, which I thought would never change. Instead of waiting for the government or large organizations to make changes, I felt that we should take a step forward and use our own power to change the world. I was impressed with this attitude and thought that I could make a change by participating in HatchEdu.
What did you do at your pro-bono project at ISAK?
I was involved in the launch of the online education service, "ISAKx," and helped with negotiations with large organizations and marketing efforts such as web advertising. Even after the three-month program ended, I continued to work on developing a negotiation contract scheme with education service providers and project management.
What impressed you the most during your pro-bono work?
A girl from Afghanistan who received a scholarship participated in the ISAKx program, and she said, "This is the only place I can learn. I look forward to the program every week, and I wouldn't know what to do with my life if this didn't exist." Her words made me feel that my work was meaningful.
You also served as a mentor for participants in HatchEdu's education project launch course in 2021. How was that experience?
It was a great experience for me as well. Some of the participants had been working in the education field for many years, and I learned about the issues and concerns they faced. I used a mentoring style that focused on understanding the drivers of business value through financial modeling, and the participants gave me positive feedback.
What did you gain from the mentoring experience?
I had a feeling that a "generalist" who had been working for a long time in a trading company like me would not be useful outside the company. However, I found that I could help ideas become successful businesses and continue to operate by using numbers as an ally. I felt the sense of accomplishment that "I can be useful," and it gave me the courage to take a leap forward.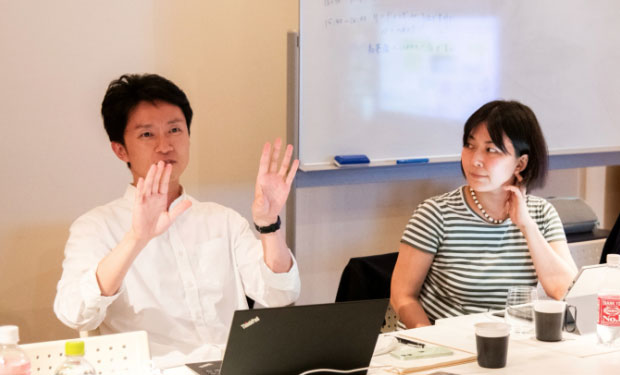 ---
Career Change for a Vision: Imagining 10-20 Years Ahead
You joined your current company, RareJob, in June 2021. Can you tell us why you decided to make the move?"
Through my experience at HatchEdu, I realized that what I really wanted to do was work in the education sector. When I thought about my career 10 or 20 years down the line, I didn't want to continue working in a field where I wasn't sure if it was what I truly wanted. RareJob approached me with an offer, and I decided to take the leap and switch jobs. However, it took me about six months to make the decision because it was my first time changing jobs.
It's been almost a year since you made the switch. Can you tell us about your current experiences and thoughts?
There are many people in the education sector who think that things don't need to change, and I feel the difficulties of working in this environment on a daily basis. On the other hand, there are young people who are taking on new challenges and people who are thinking about new businesses that are not bound by the traditional education sector. I find it fulfilling to be a part of this movement.
Are there any particular areas you would like to focus on in the future?
I am currently studying in the master's program at Minerva University, and I want to work on visualizing educational outcomes. It would be interesting to create a system that accumulates evidence and helps us understand how adults can motivate children and what kinds of learning methods are best for their growth.
---
Education Sector in Transition: Insights from Business Professionals in Demand
As a final message, what would you like to say to those who are considering pro bono work?
It takes courage to jump into a new world, but HatchEdu is a limited-time commitment, so it can be a great opportunity to take that first step. By taking that step, your world expands, and it will definitely be a plus for your life. So, I would like to encourage you to try it if you are on the fence.
You may feel uncertain about balancing it with work, but in my case, the ISAK team was flexible and accommodating, so I was able to do it without any problems. As long as you communicate clearly about how much you can do and where it becomes difficult, it should be okay.
Also, I strongly feel that those who have experience in the business side are needed in the education sector. The education sector is at a turning point, such as with the GIGA School Project, but those who have been in the education sector for a long time are used to designing lessons and progressing things on paper, and some may be bewildered or anxious about the current trends.
If those who can bridge such gaps and those who have business knowledge and experience that are not readily available in the education sector can lend their strength, we can create a better environment for children to grow up in. If you are interested in education, I would definitely encourage you to take that first step.