Alumna from Cambodia Harnesses the Power of Art for Peace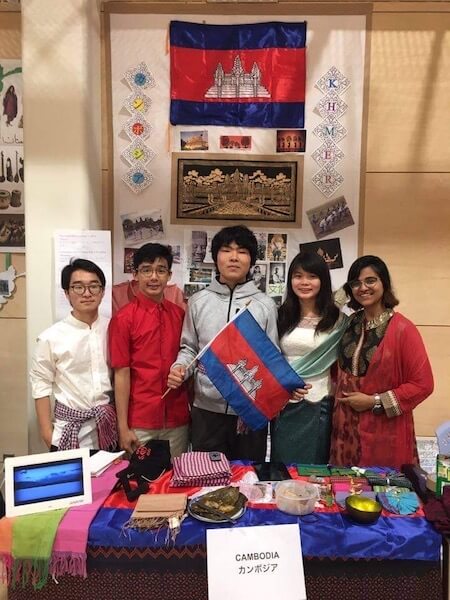 The story of Cambodia often elicits images of two extremes: the magnificent Angkor Wat and the haunting Killing Fields. This dichotomy is a testament to the nation's complex history—a glorious past juxtaposed with a painful narrative of conflict. Such a duality not only defines Cambodia's cultural sphere but also fuels an underlying discord among its people. Lita (Class of 2018), a Carleton College student and Cambodian native, aims to address this problem through the transformative power of art.
Artists for a Reconciled Cambodia
With the support of a 2023 Project for Peace grant, Lita will launch Artists for a Reconciled Cambodia (ARC) in the summer of 2023. An innovative blend of technology and creative expression, ARC aims to bring together Cambodian contemporary artists and creatives in a virtual space. This platform will not only showcase diverse works of art but also serve as a hub for discourse and collaboration toward a peaceful future.

"Why should we not continue writing the story of our reconciliation with confidence and have the courage to imagine what our version of a peaceful future looks like?" Lita questions. Inspired by her personal experiences and deep understanding of Cambodia's past, Lita believes that art can effectively connect people from various backgrounds, enabling them to "heal, rebuild, and inspire peaceful efforts."
How Lita Learned to Build Bridges
The spark that ignited Lita's journey was first kindled during her time at UWC ISAK, living and learning amongst the school's vibrant community of students from over 70 nations. During a gap year at Semester at Sea and in Cambodia, this spark grew into a beacon of motivation. Lita found herself both moved and deeply affected by the enormity of the cultural heritage her homeland had lost due to the relentless civil war.
She came to the striking realization that peacebuilding extended beyond merely confronting a harrowing past. Instead, it necessitated reimagining a brighter, more harmonious future—a task she firmly believes is achievable through the transformative power of art. But Lita's commitment to her country and its people runs far deeper than her ambitious project.
Despite the financial pressures of being a student, Lita selflessly sponsored two children from Cambodia. Her journey has been a testament to the power of resilience and generosity, as she continuously gave back to her community. The act of sponsorship is not merely a charitable contribution but a symbol of hope and a commitment to creating a better future for the next generation.
Turning Ambition into Reality
Lita's personal experiences lend her a unique perspective on the complexities of Cambodia's past. "When I was younger, I always wondered why my parents instilled in me such fearful notions of my country, to the point of paranoia, like war was going to erupt at any moment and we cannot hope for a brighter future. Growing older, I learned about our tainted history, and why my parents were scared for my safety, my future, and my well-being, given what they experienced growing up during the Khmer Rouge Regime." she shared. These lingering fears are a poignant reminder of the scars left by conflict—scars that Lita seeks to heal through her artistic endeavors.
In the summer of 2021, Lita kickstarted her efforts with funding from the Professor Roy F. Grow Fellowship at Carleton College. She honed her technical skills as a software engineering apprentice at Software For Good, where she built digital platforms to empower people. Concurrently, Lita connected with Impact Hub Phnom Penh, Phare Ponleu Selpak, and Wapatoa to gather valuable insights and resources for her project. "I established strong connections through my work with them," she recounts.
Crafting a Future for Cambodian Artists in Three Phases
With the advent of ARC, Lita aims to build upon her past efforts. The project involves three main phases. First, creating an online database of Cambodian artists by tapping into her connections with Phare and Wapatoa. Lita explains, "The lack of connection between pre-existing creative hubs hinders artists from gaining a stronger support system and a bigger presence in society."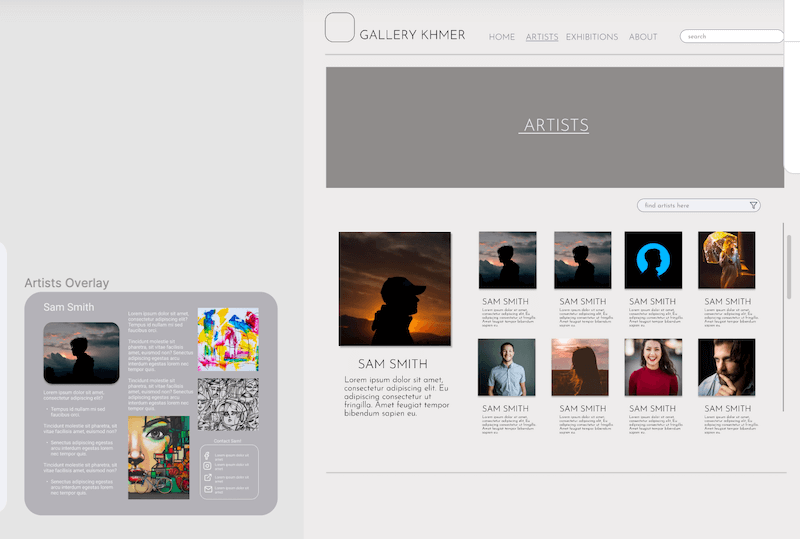 The second phase involves collaborating with these artists to explore themes for the first exhibition. Under Lita's coordination, the artists will "explore how these topics can work together to create an engaging narrative for the exhibition." The final phase entails the development of a virtual gallery to host the exhibition, a task Lita will accomplish with the help of Phare and Software for Good.
Shaping a Peaceful Cambodia Through Artistic Collaboration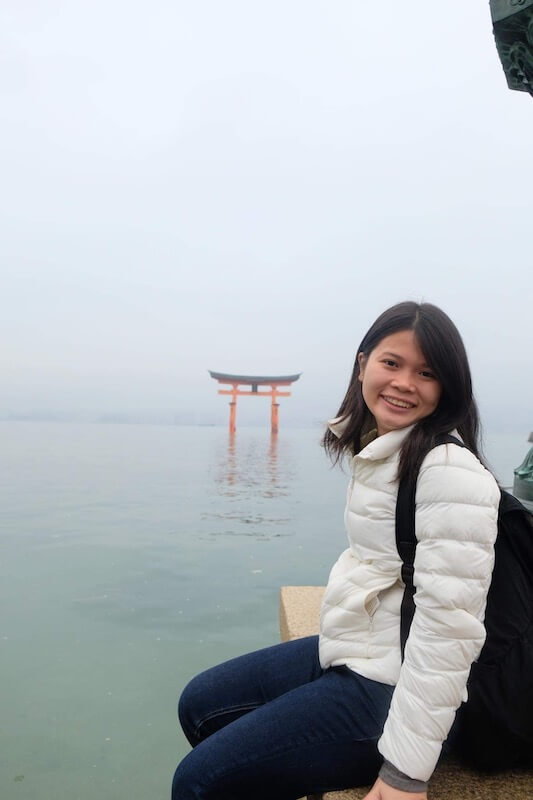 Ambitious as it may be, Lita is confident that ARC can create a sustainable impact. She envisages a functional platform open to the public at the end of 12 weeks of development, capable of growth without her direct involvement. More than just an online gallery, ARC is poised to be "a supportive space for passionate Cambodian creatives to work together and reimagine a more peaceful and vibrant Cambodia."
"Peace does not automatically come because a conflict ends," Lita muses. As she marshals the Cambodian artists and creatives towards the arc of reconciliation, her vision for a peaceful Cambodia is steadily taking shape—one artwork at a time.
Please read Lita's full project description here and other alumni stories on our Leaders Beacon Blog.