Written by Yuka and Yuina (both Class of 2021 / Japan)
In 2019, we organized a 3-day-long event called Startup Weekend Karuizawa at the UWC ISAK Japan campus. Our aim was to bring people from outside our community to inspire and help build a strong entrepreneurship culture at UWC ISAK. That event saw around 60 participants, from Hokkaido to Okinawa, collaborate, and develop some incredible project ideas.
We were so energized and motivated by that event that we committed to doing it again in September 2020 and worked hard to make it happen. But as with so many things this year, we had to change our plans as it was clear that due to the pandemic, we could no longer host an in-person event on campus.
The art of the pivot
But by mid-August, we already had 40 confirmed applicants for our planned event, so we needed to figure out how we were going to move forward. Both of us kept questioning "what is important for us, for the applicants, and for the community." In the end, we decided to pivot from an in-person startup event and switch to a series of online discussions based on what we learned in our UWC ISAK Japan Leadership courses.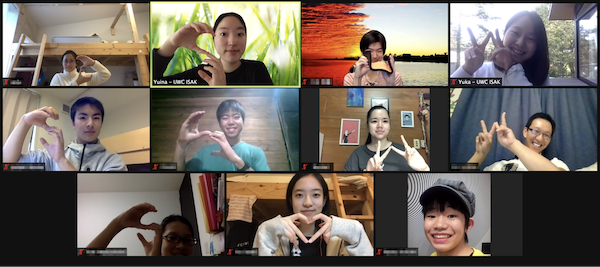 Introducing UWC ISAK Japan Leadership
For our first online session, we referred to our Leading Self curriculum and linked it to a self-improvement theory, "Immunity to Change" by Robert Kegan. Kegan's theory is actually not the exact same thing we learn at ISAK. However, I remembered Mr.Kegan's session last year and I found it very interesting as he revealed how our habits and strong beliefs resist any changes that threaten the status quo, just like the immune system.
Leading Self focuses on self-awareness, and "Immunity to Change" is a similar approach that addresses how we can use self-awareness to actually change our habits. Thus, we integrated both elements into a three-hour session.
Structuring our sessions
We kicked off the session by introducing ourselves to each other and briefly explaining about UWC ISAK Japan and its leadership program. After that, participants went through the process of overcoming Immunity to Change in small groups. By interviewing each other, participants got to know more about themselves as well as the community members. Although some parts of the process were a bit complicated, participants realized the beliefs that prevented them from changing and got an idea of how they can test their assumptions at the end.
On September 19, we hosted a second three-hour online session focused on Design Thinking, which is a key element of our Grade 10 Leading with Others class. We went through the process of Design Thinking with our own examples and then introduced the theme for the day to work on.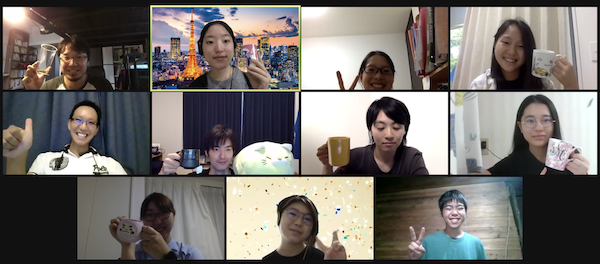 Applying Design Thinking to future events
Our theme for this exercise theme was: "How might we make the Startup Weekend Karuizawa community more vibrant?" In the session, participants experienced all the stages of Design Thinking as groups, including interviewing each other to discover needs, finding insights, ideating, and creating prototypes. In the end, participants offered each other feedback and planned the next steps to make their ideas come to life over the next few weeks.
Looking forward to 2021
At this time, a few current grade 11 and 12 UWC ISAK students joined to help facilitate this process. We were glad that the participants seemed to enjoy interacting with our students and were excited to see how the various ideas that came out of the sessions would help make our community more vibrant!
Naturally, we were a bit disappointed that we had to cancel the in-person event, the online sessions helped us discover new values in this community and motivate us to move forward. As members of the Class of 2021, this is our final year to participate in this community as UWC ISAK students, but we will support the next generation of students to carry on with this project. And of course, we will always be ISAKers and will definitely be back