Written by Lhamo (Class of 2020 / Nepal)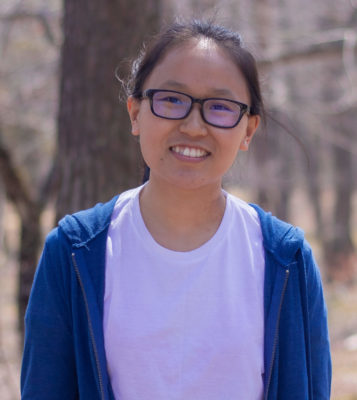 In December 2019, amid my second year as an IB student at UWC ISAK Japan, news of Covid-19 enveloped the world. I was taken aback by the force of China in taking measures to suppress the spread of a new virus. Never having witnessed anything like this in my life, I was intrigued. When I learned the virus possibly originated from a meat market in Wuhan, it strengthened my beliefs for animal rights and sustainability. Covid-19 Has also Strengthened My Character.
I have been an active member of the animal rights community here at ISAK, where we all advocate for sustainability. The world crisis had placed the spotlight back onto animal rights, similar to when I saw Greta Thunberg stand in front of the whole world battling for climate change. Millions watched and listened to the young girl fight for her beliefs, but was she heard? I had always felt we needed a pause. Maybe the world changed a little, but sometimes change is difficult to perceive whether that is on a political level, in communities like UWC, or a personal one. 
Corona Virus Changes the World
Initially, Coronavirus news was localized to Asia, but the world took notice when Europe became the new hotspot. The situation reflected ideas of the power I studied through my global politics course. When IBO canceled the May 2020 examinations, it went from something I saw online, to something that also affected my community. That moment made me realize how much the situation had escalated. Many of my friends looked to graduation for motivation when life was challenging, with graduation canceled we felt lost and uncertain. 
Nepal restricted flights and initiated lockdown in March. I had no choice but to remain on campus as I said goodbye to every individual who was able to return home. Some of these people had a massive influence on my growth as a person here. As the student population declined, we moved from many houses into a single unit. During our move, heavy snowfall piled up to our knees. The wind chill made moving, cleaning, and hauling our luggage more taxing. While relocating in the extreme weather, I felt empathy for refugees in many parts of the world. Although my challenges were far from the hardships refugee populations face, it made me grateful for warm meals and beds I had access too.
Remaining Optimistic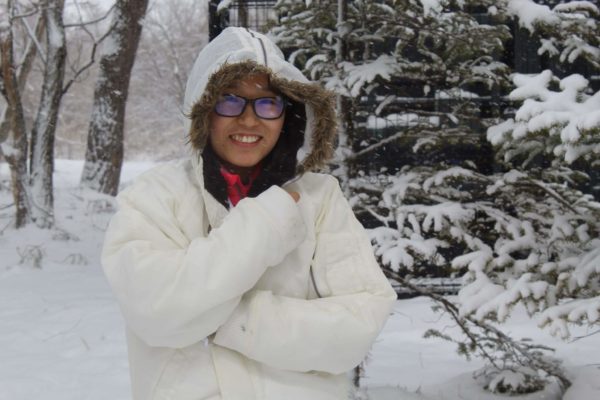 At the end of March, my school organized a brief farewell party to make up for the graduation we would be missing. Amid the outbreak, It was inspiring to see our teachers & staff continue to organize things for the community. We students have more gratitude than words can express, we are thankful for their presence & support. By April, more students left, resulting in us shifting dorms again. Realizing that my time was also winding down, I wanted to make the best use of my last remaining time as a UWC ISAK Japan student. 
We Retreated Into Nature
Being restricted from traveling to large cities and populated areas, we took retreats into nature. We were allowed to camp, hike, and bike to explore mother nature. The camping night was full of fun games & memories. ISAK is only 5 km away from a volcanic mountain, Mt. Asama. Our outdoor education teacher challenged us to climb the peak of the mountain, it was an opportunity I wanted to seize. 
The hike was one of my favorite expeditions, the group that accompanied me made it more special. Some vistas left us stunned, struck with the beauty of nature. When we were only 10 meters away from to the top, the weather got worse. The high winds and extreme temperatures were things I'd only seen in movies. My hands, numbed by the cold, were unable to perform delicate actions such as tieing shoes.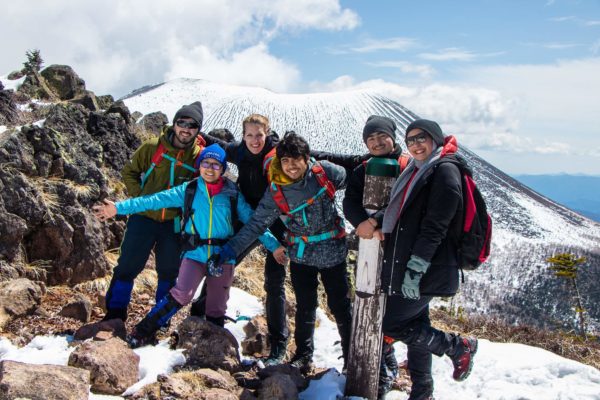 The experience of being on the top was so epic. We climbed a whole mountain and felt firsthand how powerful nature is. A few days after the hike, we met for our reflection session. We all shared our experiences, and it was amazing to hear their insights. It dawned on me that when things get difficult, we look to each other for inspiration and motivation.
 Silver Lining
During this outbreak, the whole world has halted in its tracks, hidden behind the hardship was an opportunity to stay positive. With childcare across Nagano closed, I had the privilege of babysitting my teachers' children as an act of community service. Young children have the best lessons on wonder & curiosity. Life had presented me the opportunity to be a step into the mind of a child. The three of us played in the gym, went around the forest, and made pancakes together. I stretched my creativity as I always had to come up with new activities to satiate their inquisitive minds. I chose my actions in hopes that it would inspire and give optimism to others. Even though my time with the children came to a close, I want to continue to see things with wonder & curiosity.
Daily Life In Quarantine 
These days I fill my days with various activities: biking around campus; yoga with Ms. Wong at 3:00 PM; going for meals; helping out the nurses & Facility team at ISAK. There is always something to do on campus. I often find myself making calls to my brother. I have a family on campus, but I want to know how everyone is doing back home in Nepal. Wanting to know more about the virus, I started taking a course on COVID-19.
It's been three months since the school's closure, but ISAK has kept the campus open for students who are unable to go back to their homes. It's odd to say, but this has been one of the best experiences of my life. I have been able to grow personally on a much deeper level, this experience is helping me to consider what kind of individual I would like to be as I move on to be a part of a much larger world community. Even in this situation, I have a lot of things to be thankful for.
Thank You For Everything
I want to take this opportunity to thank V.V. Khenchen Thrangu Rinpoche for his compassion and vision. Also, to Shree Mangal Dvip School (SMD) https://himalayanchildren.org/ where I spent more than 11 years of my life when in Nepal. Finally, to UWC ISAK Japan for giving me the space to learn and understand the world around me. It was an amazing opportunity to understand diversity by meeting some of the most amazing & inspiring faculties, staff, and students from more than 70+ nations. 
This won't be my place forever, I will have to move soon. Wherever I go, I know I will be fine for SMD School & UWC ISAK Japan have prepared me for anything. My belief that we should always practice kindness & gratefulness has been strengthened by these hard times. 
Let's be grateful to one another for each other's presence & sacrifices, giving more than we take. Let's acknowledge other's pain and treat every object, animal, a stranger with love & kindness. Sending love and prayers to everyone across the world at these challenging times! 
Special thanks to UWC Nepal National Committee for permission to repost this on our school blog.