Reading about the dire living conditions of asylum seekers and repeated tragic events throughout history urged UWC ISAK Japan alum Sofia (Portugal / Class of 2019) to do something about it. Now studying for a Master's in Psychology in Crisis and Emergency in Lisbon, Portugal, Sofia is training to work as a psychologist for crisis intervention. Her journey recently included a four-week volunteer period in a refugee camp in Lesvos, Greece. That path may seem straightforward, but Sofia's achievements stem from a long process of finding her true self.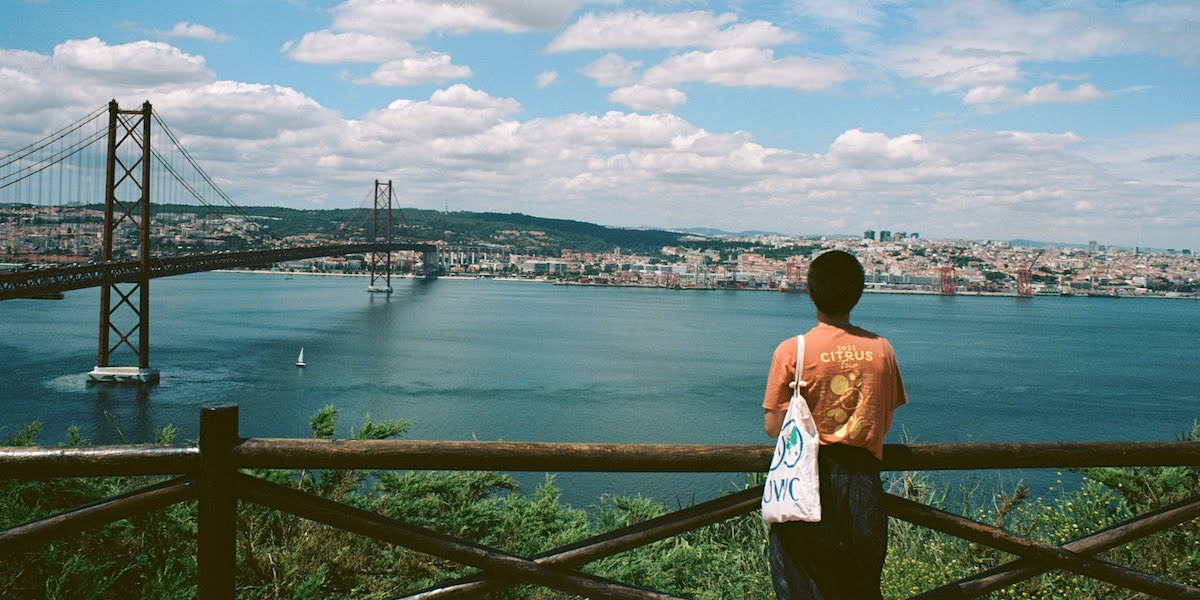 ---
"The world is so messed up! It felt weird to sit around."
Sofia once felt constrained by family customs, believing a career in natural sciences was her only path. "My family all worked in natural sciences, so I thought that was the only way. I only knew myself as a 'science person.' However, I secretly always wanted to become a psychologist," she says. UWC ISAK was a turning point, helping her to dismantle these personal barriers and recognize the value of psychology. Sofia recollects her initial fear of studying Global Politics, having never previously tackled such a subject.
But it was the desire for a challenge that drew her to UWC. "I didn't feel like I was going anywhere with my education back home. We didn't have to think. We had to memorize and learn things. There was no incentive to think critically about the world and how things work. It annoyed me because the world is so messed up! It felt weird to sit around," Sofia reflects.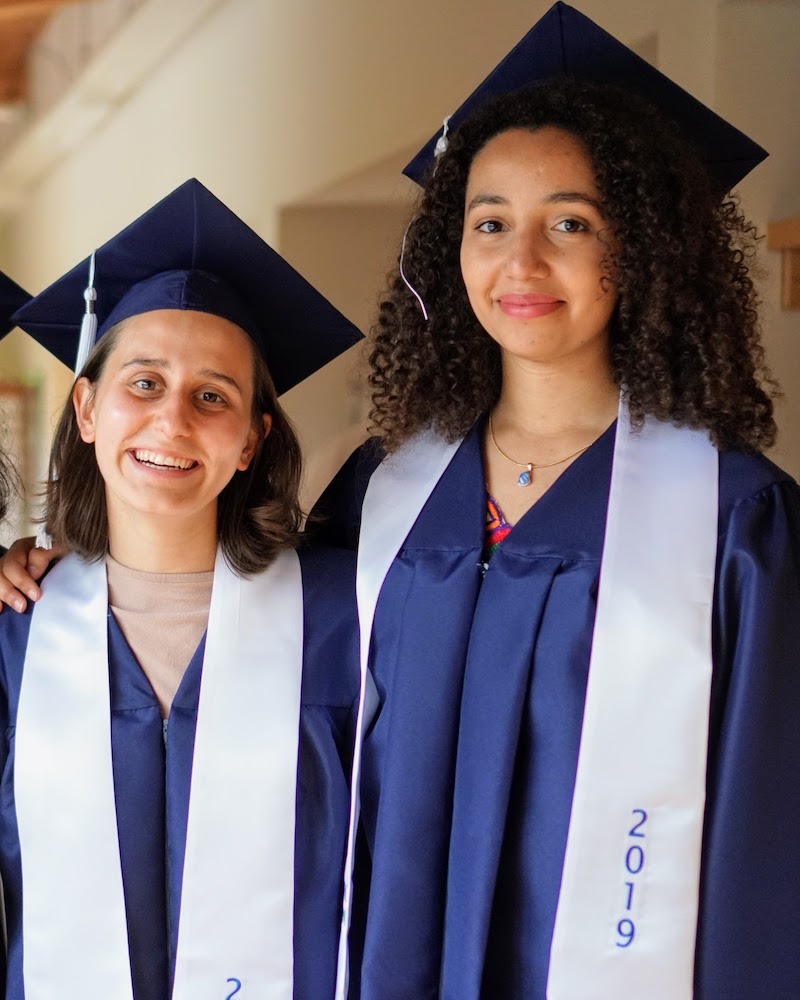 ---
Managing personal expectations
Shifting from her perception of her family's expectations to her own aspirations took work. Post-UWC ISAK, deciding her next steps was daunting. She admits, "I didn't know what I was doing," as she applied to numerous schools and gap year programs globally. She initially pursued Molecular Life Sciences in the Netherlands but soon realized it wasn't her true passion. A return to Portugal for reflection – once the last place she wanted to be – became "the best decision of my life." Conversations with UWC ISAK mentors, extensive journaling, and therapy helped her recognize her desire to work with communities and be actively involved. For those who know Sofia, the path of psychology made perfect sense.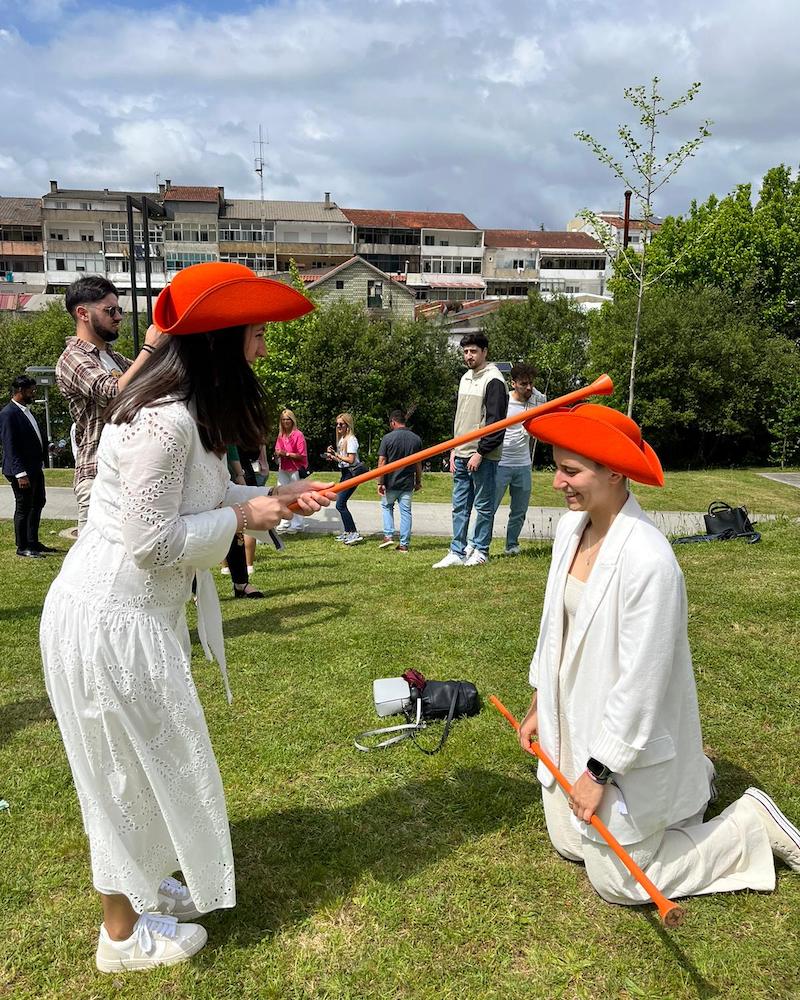 ---
Learning by doing
In 2021, one of her local contacts invited Sofia to work in a refugee hosting unit in Lisbon. From one day to the other, they needed to form a team to welcome 132 Afghanis. Sofia's decision to pursue psychology was reaffirmed throughout her numerous shifts at the hosting unit. Engaging with people from diverse backgrounds deeply impacted her; she found value and meaning in understanding their stories and cultures. "Working with asylum seekers also means hearing their stories and learning about their cultures and journeys," Sofia shared, emphasizing the profound human connection she experienced.
Sofia is also volunteering at the Red Cross Portugal since 2020, first as a workshop Facilitator and now as a paramedic/first-aider.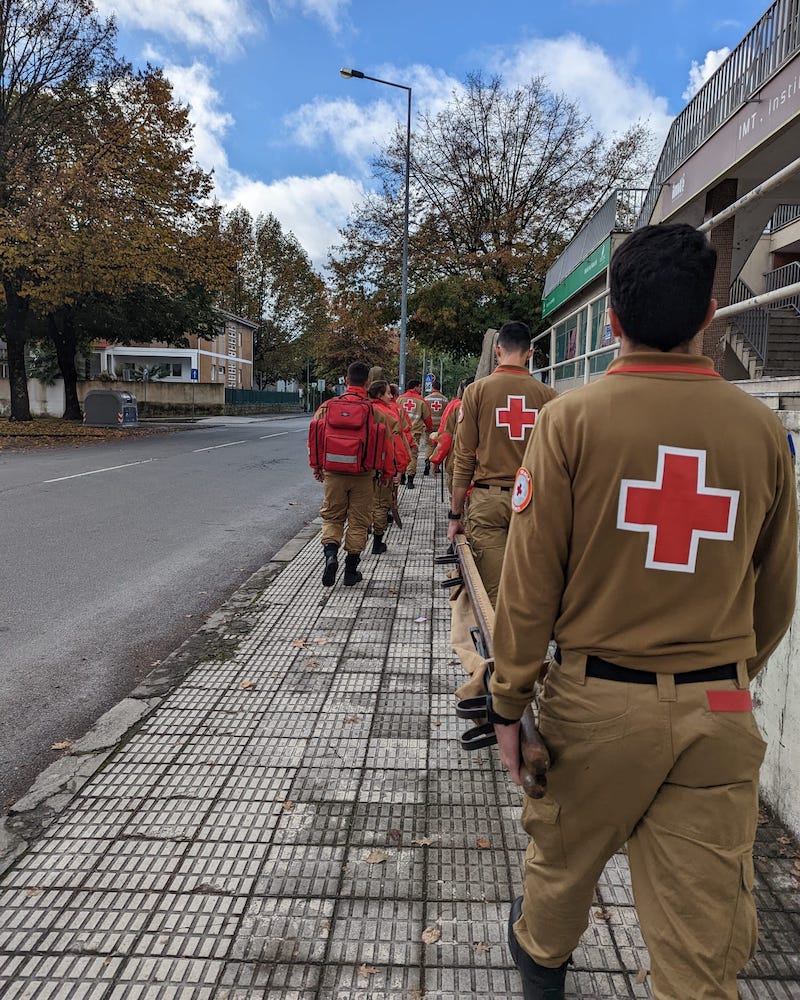 ---
Volunteering with Purpose
Sofia's commitment continued as she took on a dynamic role as a "visiting volunteer" at the Movement on the Ground Community and Education Center near the Lesvos refugee camp in Greece. Her responsibilities were varied and essential. Primarily tasked with driving — a role necessitated by the scarcity of licensed drivers — she also played a crucial part in managing supplies for the center. Sofia was instrumental in transforming the breakfast stock system. Before her intervention, the community kitchen frequently faced shortages during breakfast. She spearheaded the introduction of a new system, ensuring weekly restocking and tailoring the breakfast menu to align with the cultural preferences of the residents. This change notably decreased chaos and enhanced the homely atmosphere during meal times.
Her role extended beyond logistical support. Sofia engaged directly with camp residents, helping them develop skills and get certifications vital for future employment opportunities. One notable success story involved a Palestinian woman with a genetic engineering degree from her home country, who benefitted from the program's support since her degree would not easily be recognised in Europe. Sofia's assistance was not limited to individual cases; she contributed at the information desk, guiding residents through registration processes and informing them about other local NGOs. She dedicated her mornings to welcoming residents to the center, facilitating workshops on digital literacy, and other educational activities, while afternoons were more relaxed, focusing on clubs like sports, writing, and the arts.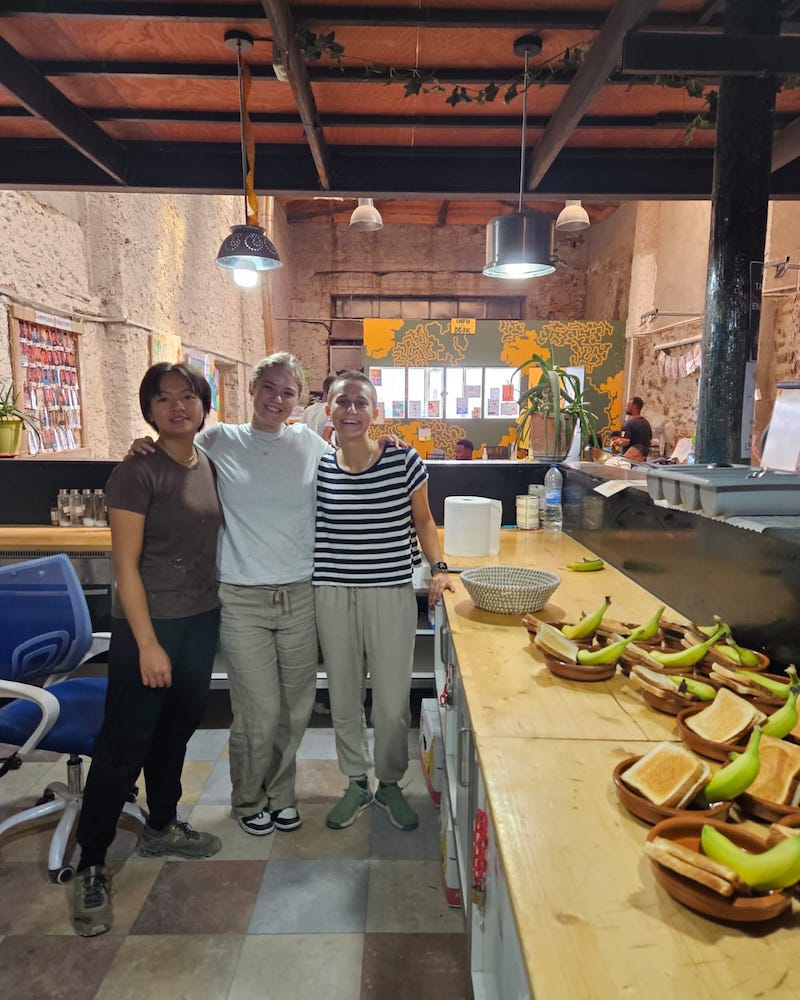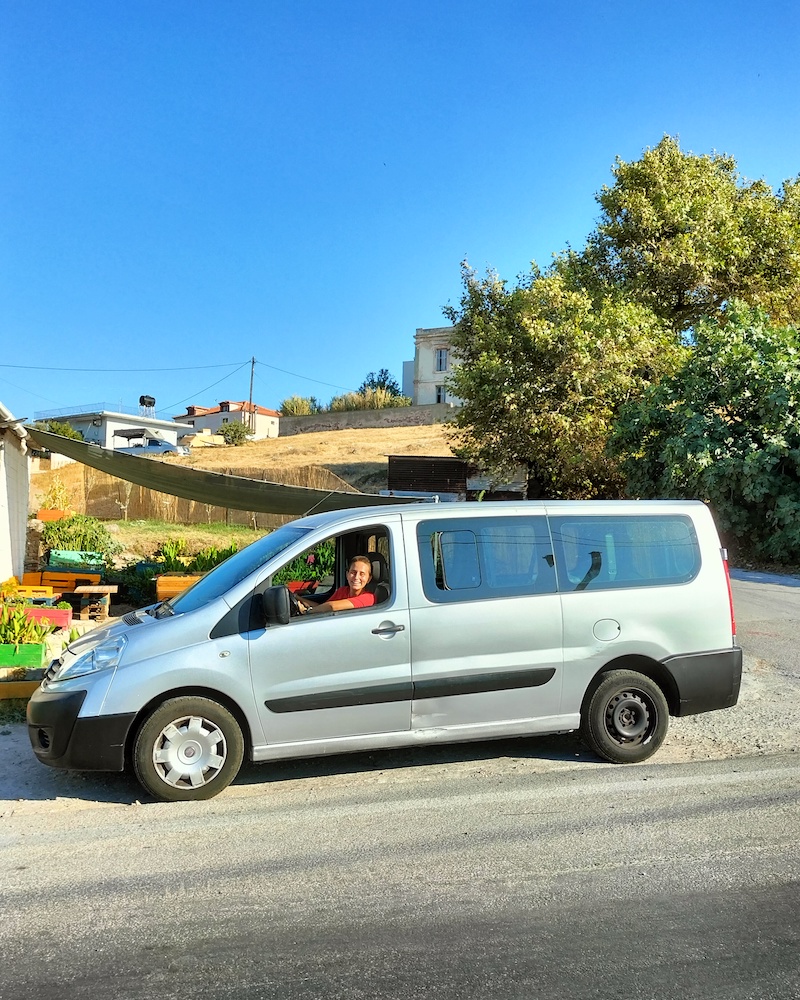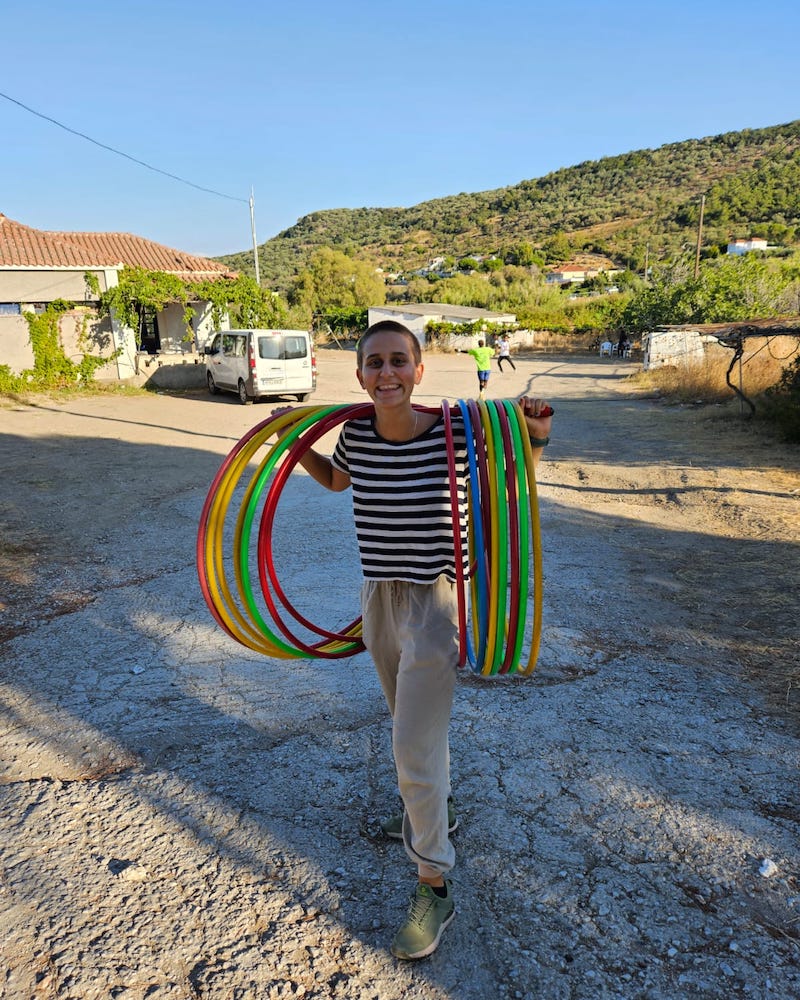 ---
Sofia's Plans for the Future
Looking ahead, Sofia's aspirations in psychology have evolved. Initially aiming to join large organizations like the UN, she now finds herself drawn towards direct, on-the-ground crisis intervention. "I feel like my focus is shifting, especially through volunteering," she explains. Currently pursuing her Master's degree, Sofia anticipates completing a year-long professional internship, a key step toward her goal of becoming a licensed psychologist. While unsure if her future lies in Portugal — "But who knows!" she remarks with openness — Sofia's path continues to be shaped by her experiences and evolving interests.
Meanwhile, Sofia remains dedicated to the UWC ISAK community. Serving on the board of her National Committee, she oversees Student Support, a role that allows her to give back to the community that significantly shaped her path. Recalling the excitement and anticipation of new students during a preparatory weekend, Sofia reflects on her journey, "It was great to see students' joy and remember how I felt, too." Her story is a testament to the transformative power of education and service, continuing to inspire and influence the next generation.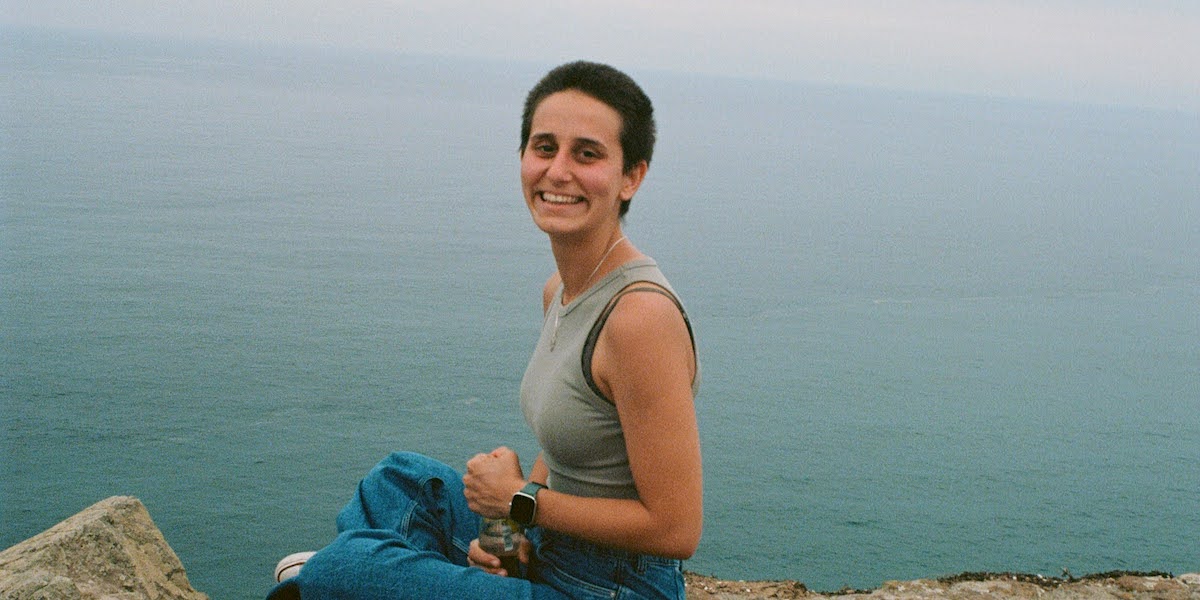 Read more alumni stories on our Leaders Beacon Blog.
---