Dear UWC ISAK Japan community,
We are delighted to announce the appointment of our new Head of School, Arden Tyoschin, who will join us in the summer of 2024, marking the beginning of a new chapter in the school's history. After an extensive and rigorous worldwide selection process, we are confident that Arden will bring a wealth of experience, enthusiasm, and warmth to our community, further enriching the UWC ISAK Japan experience for our students, staff, and families.
Arden is a creative and curious thinker and doer who uses the mission and vision of her school as a lens for decision-making. Throughout her distinguished career, she has served in various leadership positions at international schools around the world. These include Harare International School Zimbabwe for the last 5 years as Director, Nanjing International School and Xiamen International School in China for over 16 years combined, and several other schools in Canada and Russia. Truly a global citizen in outlook and experience, she speaks English, Russian, French, Mandarin and Shona.
Arden is an inclusive leader who focuses first on students and their learning experiences, enabling them to become responsible and active global citizens. She is whole-hearted, innovative, caring and decisive, always supportive of faculty and non-teaching colleagues to become purposeful and impactful leaders.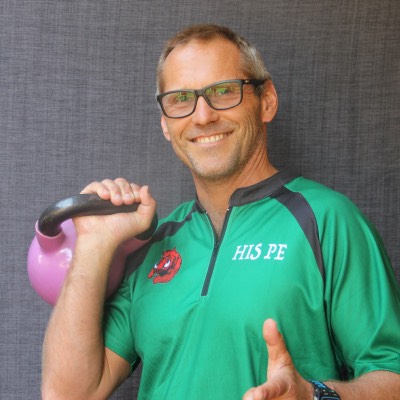 Andrei Tyoschin, Arden's husband, will also be joining the UWC ISAK Japan family as a faculty member in support of the Physical Education and Outdoor Education programs from August 2023. A dedicated educator and coach with a wealth of experience, he focuses on overall health, wellness, and fitness.
As we prepare to welcome Arden to the UWC ISAK Japan family, we would like to express our heartfelt gratitude to our founding Head of School, Rod Jemison, for his many years of service and immeasurably positive impact on our school's DNA. We also want to acknowledge the current interim Head of School, Malcolm McKenzie, for his stewardship of the school throughout the search process and for continuing to lead UWC ISAK Japan until Arden arrives.
In the coming months, there will be opportunities for our community members to meet and engage with Arden virtually and in-person. We look forward to these interactions and believe that they will be instrumental in building a strong foundation for a seamless transition and a prosperous future under her leadership.
Please join us in extending a warm welcome to Arden and Andrei Tyoschin as we embark on this exciting new journey together.
Sincerely,
UWC ISAK Japan Board of Directors / School Leadership Team