Greetings from Karuizawa!
Hello from a chilly and windy campus!  We got our second snowfall of the year overnight, and woke to a light dusting of snow.  Much of it has already melted but it's still very chilly due to the wind.  We don't usually get much wind here, thank goodness!  A few brave souls went running with Mr. Lacoste this morning…  I think they're crazy and am in awe…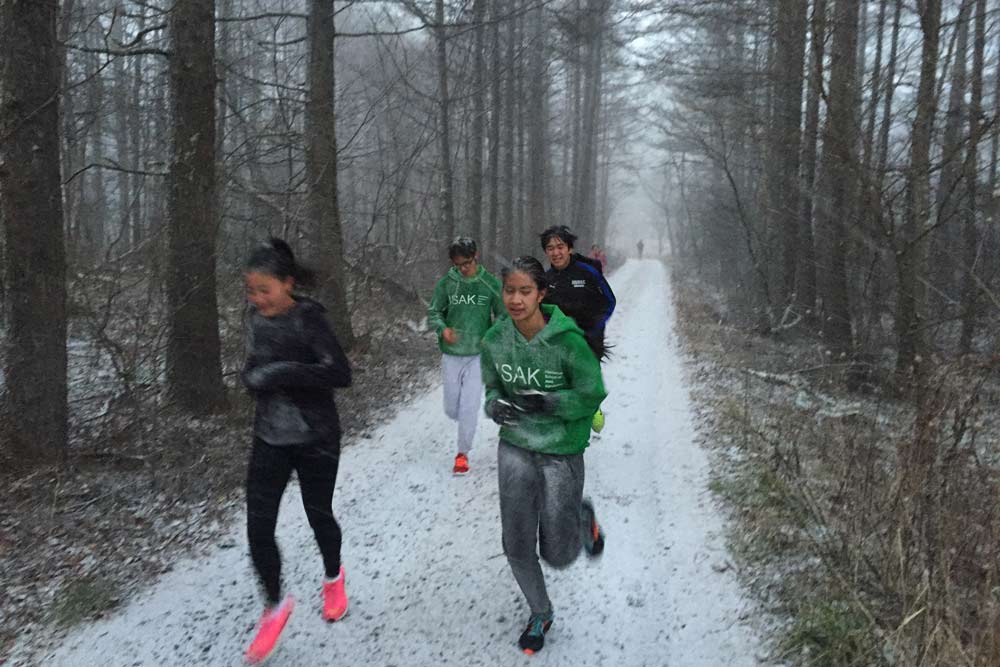 Students and teachers are very busy preparing for end of semester exams and projects.  Stress levels are rising, so we're talking to each other about taking care of ourselves and managing our stress.  The shorter days and colder temperatures are probably also taking a small toll, and this is important for us to be aware of.  On the other hand, there's much for us to be grateful for and many reasons (as always) to smile!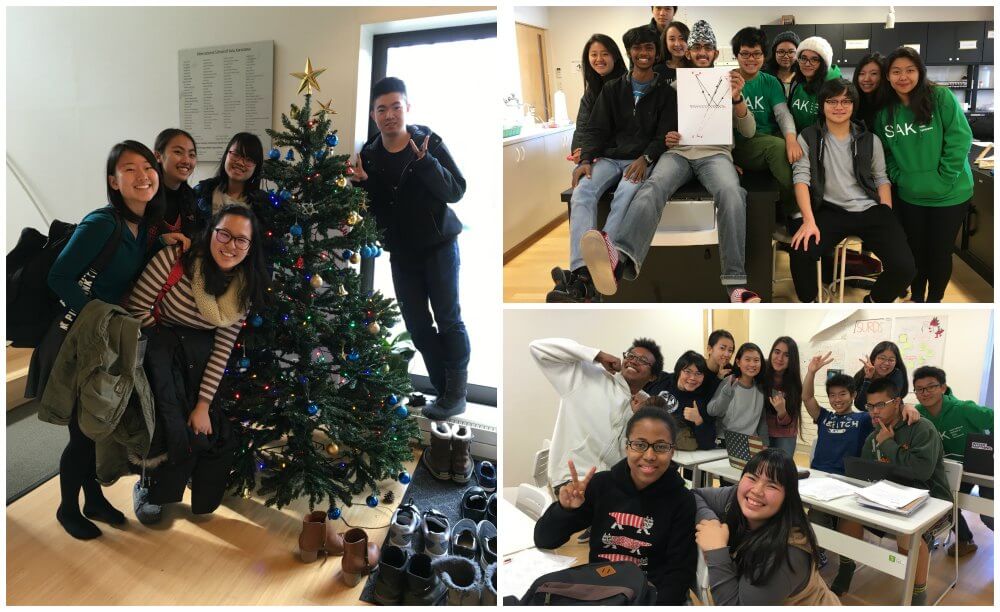 Over the weekend the students have planned a winter concert and other performances.  It'll be a nice diversion from our studies!
Here's a rare photo of most (but not all) of our office staff.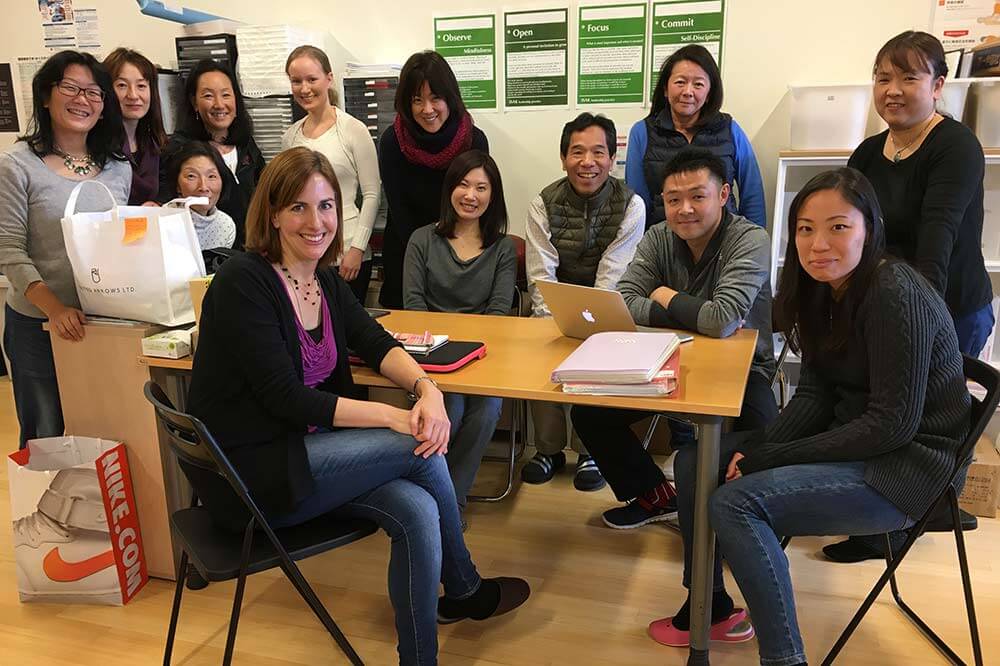 They're a very humble group so you may not know much about them.  As you know, they're very hard-working and without them, the school would crumble!  We're extremely lucky to have such a talented crew of people on our team.  Please be sure to read a little about them
here
.
We're preparing for the students' departure on December 18 and 19. We're making airport taxi reservations for students who request them, and will be taking other students to the train station. We'll also provide our overseas students with information about exit and re-entry documents (it's not complicated), and detailed information about how to return to ISAK on their own in January.
Have a great weekend!
– Ms. Murabayashi, ISAK Assistant Head of School