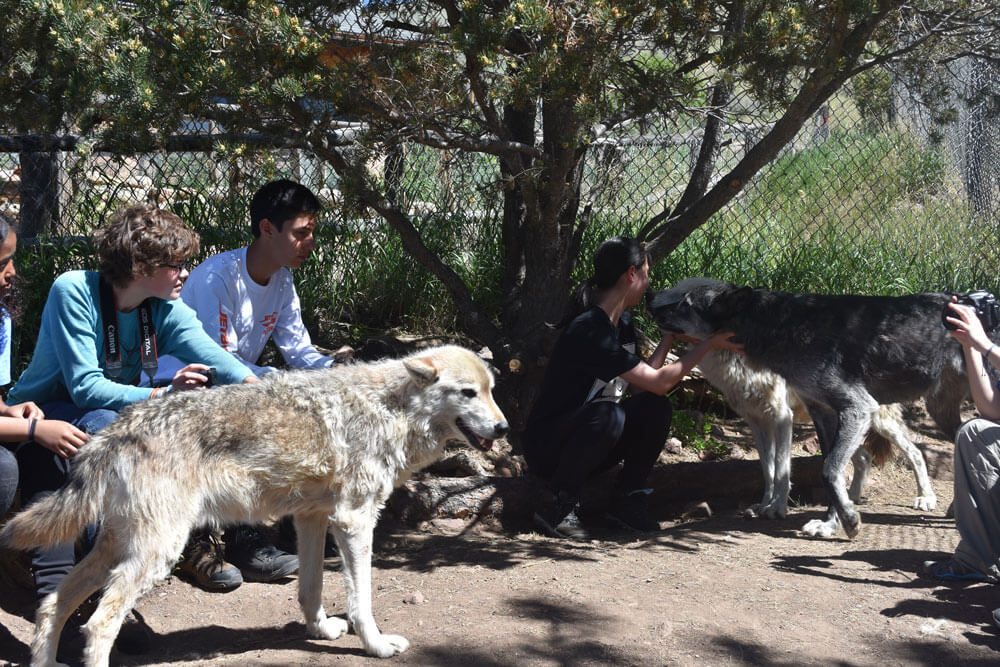 What did you do this summer?
Emily, Japan – Class of 2017, got out of her comfort zone and into the wild this summer while attending a Global Leadership Forum at UWC-USA and shared this report with us:
"I went to an 18 day summer program called Global Leadership Forum at UWC-USA this summer. At this program, I had a wonderful opportunity to get a deeper learning on Leadership, while also getting to experience some of the coolest things I've ever done in my life. It was also an great chance for me to apply the leadership skills I learned at ISAK in a new environment with new people. One of the biggest highlights, was camping in Colorado. During the day time, we went to a facility where we got to interact with wolves! After cooking dinner and having fun with my peers around the camp fire, we slept under the stars in a sleeping bag without a tent. Parts of this summer program was definitely out of my comfort zone, but it was a great way to extend my knowledge and experience. It was an absolutely fabulous way to spend my summer!
今年の夏は、UWC-USAのグローバル・リーダーシップ・フォラムという、18日間のサマープログラムに行ってきました。このプログラムに参加したことで、リーダシップについてのさらなる知識を得ることができたうえ、興味深い経験をたくさんすることができました。さらに、ISAKで学んできたことを新しい環境で応用してみる良い機会でした。個人的に、一番好きだったのはコロラド州でキャンピングをしたことでした。狼と触れ合あい、キャンプファイヤーをし、そして夜は星空の下でテント無しで寝ました。様々なチャレンジに自分をぶつけることができたので、18日間で成長できたなと実感しました!