This post was contributed by OEd Stream 3 Leader, Vorvorapon (Vori), (Class of 2019)
The newly expanded UWC ISAK Japan Outdoor Education program is off to a great start this fall, with several trips already in books. This year, all students will participate in the OEd program, and there is something for everyone! Here is a brief recap of the first four trips of the season and some of our students' responses to these activities: 
Yunomaru Hike
Yunomaru is a part of the Western Asama mountain range with a beautiful and easy boardwalk trail through valleys and shoulders famous for Japanese red azalea flowers. Our students kicked off the year with this hike. It was also the first chance for two new Stream 3 student leaders, Kunaat and Vori, to plan and lead an excursion.
"One of the biggest challenges I faced was navigating my group. I was able to overcome the challenge by working with my groupmates, and I was also able to change my way of thinking towards hiking from negative to positive as I wouldn't have been this close with my groupmates"
– Souichiro, Japan (Class of 2019)
Kirigamine Hike
Kirigamine is a very flat meadow that offers amazing views of Mt. Fuji, Yatsugatake, Suwa Lake, and parts of the Japanese Alps. Led by Stream 3 leaders Angeles and Yutaro, this was a trip offered a safe, easy terrain and was a popular choice for participants, many of whom were hiking for the first time.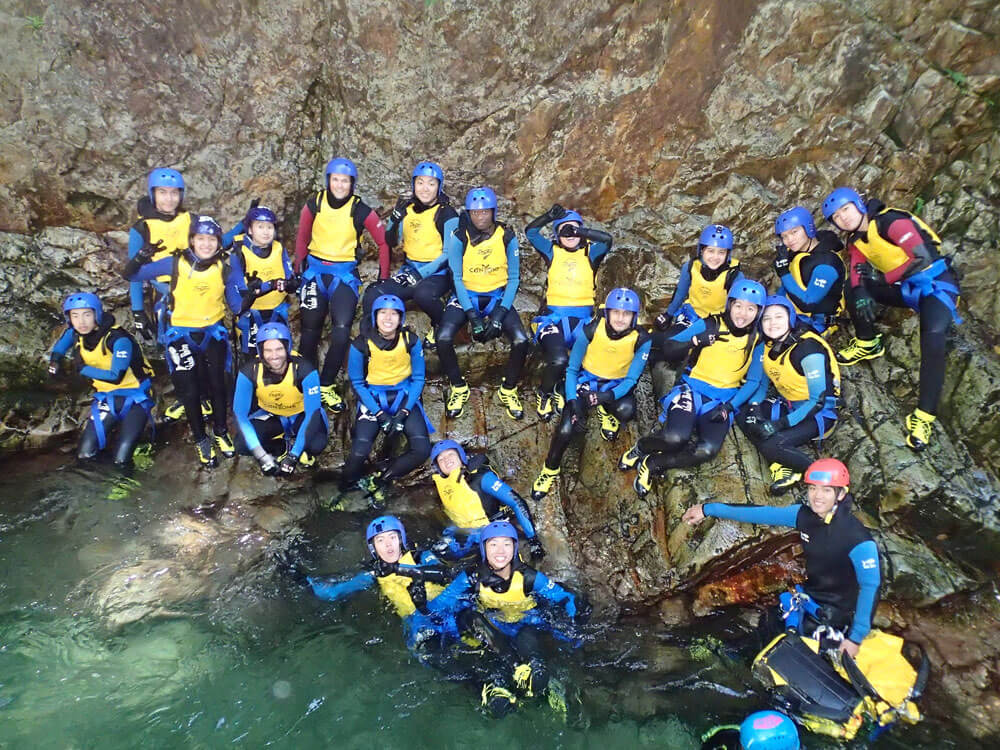 Minakami Canyoning
The Mnakami Canyoning trip was a special one-off trip. Canyoning involves technical jumps, rope work, grapples, and swimming from waterfalls and fast flowing river to traverse downhill. This thrill seeking experience was possible thanks to a professional company who generously provided us with equipment and guides for our safety.
"If I hadn't gone on this trip, I might think that oED is just boring hikes."
– Itoshi, China (Class of 2020)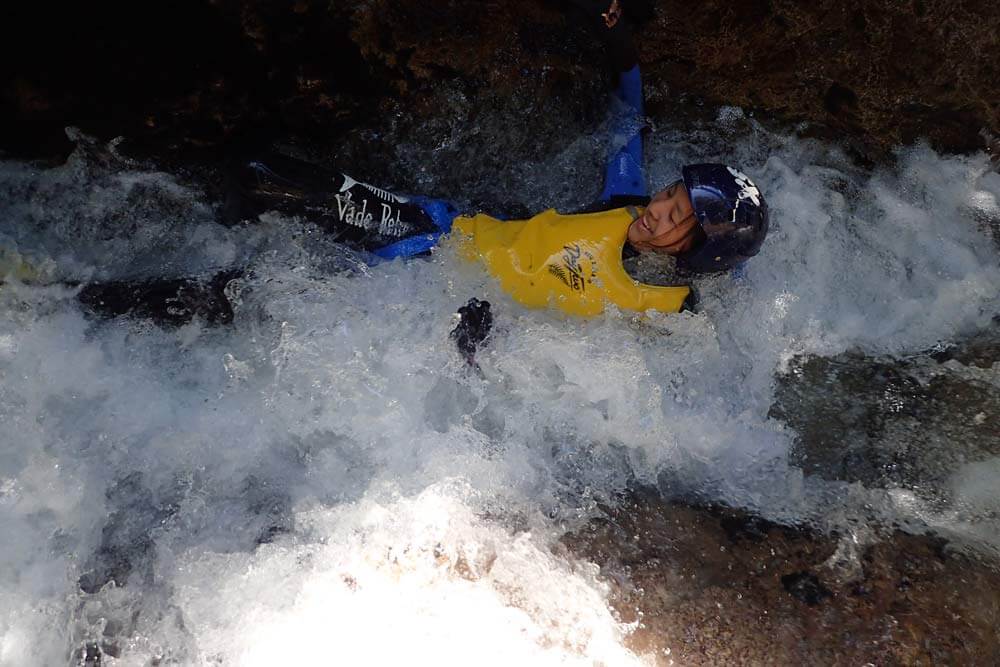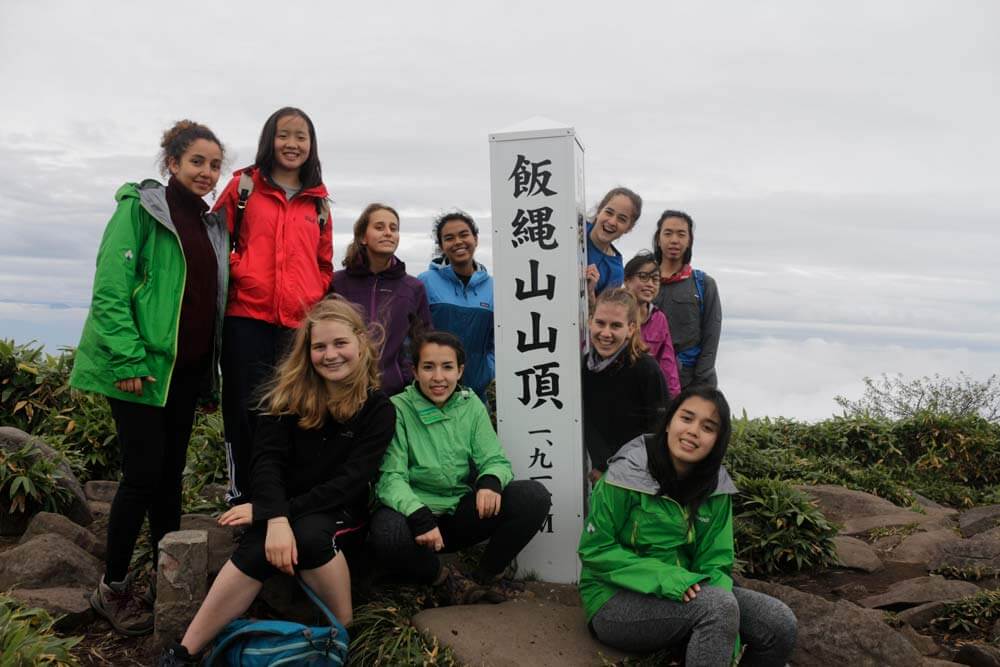 Togagushi Shrine & Lake
The rural and cultural town of Togakushi is located far up north in Nagano with a very famous shrine and a mirror lake. Mr. Murphy led groups of students on various levels of hike this area has to offer and end off the day with a very nice camping and cooking session in the forest.
"If I hadn't gone on the trip, I would have continued to believe that camping was uncomfortable and not fun, however I was proven wrong and I would definitely go again!"
– Zoe, Cayman Islands (Class of 2018)
"I've done many camping trips, yet every trip feels different with how your group collaborates."
– Cristina, USA (Class of 2019)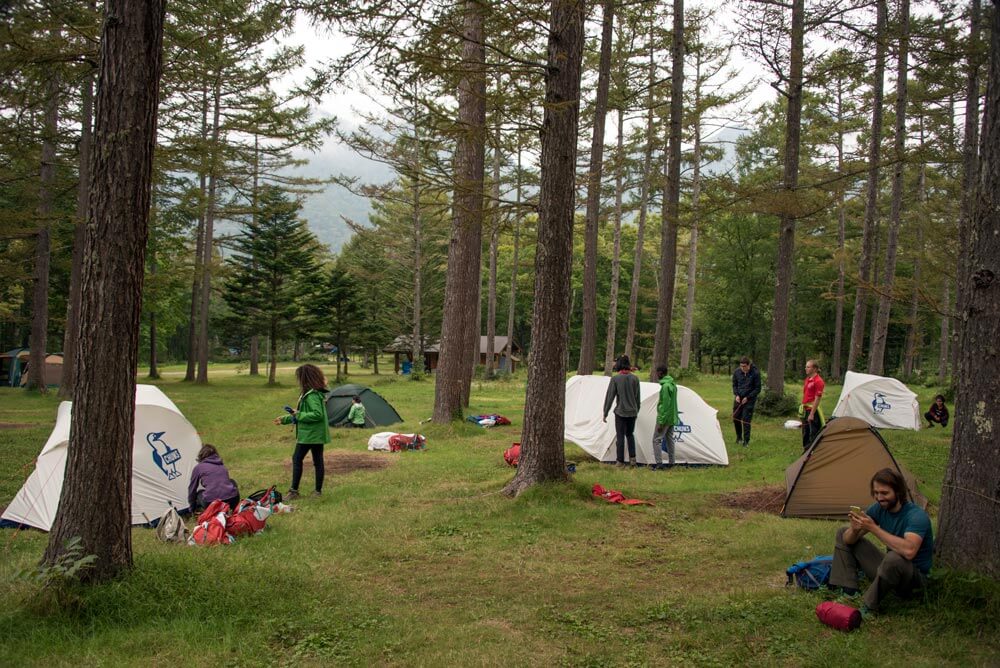 You can see all of the upcoming Outdoor Education trips on our calendar.