Written by Emily (Class of 2018, Japan/USA)
Some of the Grade 12 Chinese class students alongside Ms. Chien enjoyed cooking a variety of 中国菜 (Chinese dishes) last Wednesday! Our menu included 饺子 (dumplings),宫保鸡丁 (Kung Pao chicken), 西红柿炒鸡蛋 (fried eggs with tomato), 红烧肉 (braised pork belly) and Ms. Chien's signature dish, 炒饭 (fried rice). Gavin cooks quite often and so he impressed everybody today with his masterchef skills! We all helped preparing, cooking, and, of course, eating. Every single dish was delicious and we couldn't have asked for a better lunch!
While cooking and eating, we tried to speak in Chinese. Gavin knew the name of the dishes he cooked, so the ab initio students learned how to say them in Chinese from him. We finished eating lunch at 3pm, which was rather late, but we had a lot of fun eating, chatting and learning Chinese together. We also made sure to clean up the mess we made while cooking!
"Every dish was so delicious! I enjoyed every aspect of my Mandarin ab initio class for the past two years. I was so happy to get to experience more of Chinese culture as a conclusion to our classes."
– Ran (Class of 2018, Japan)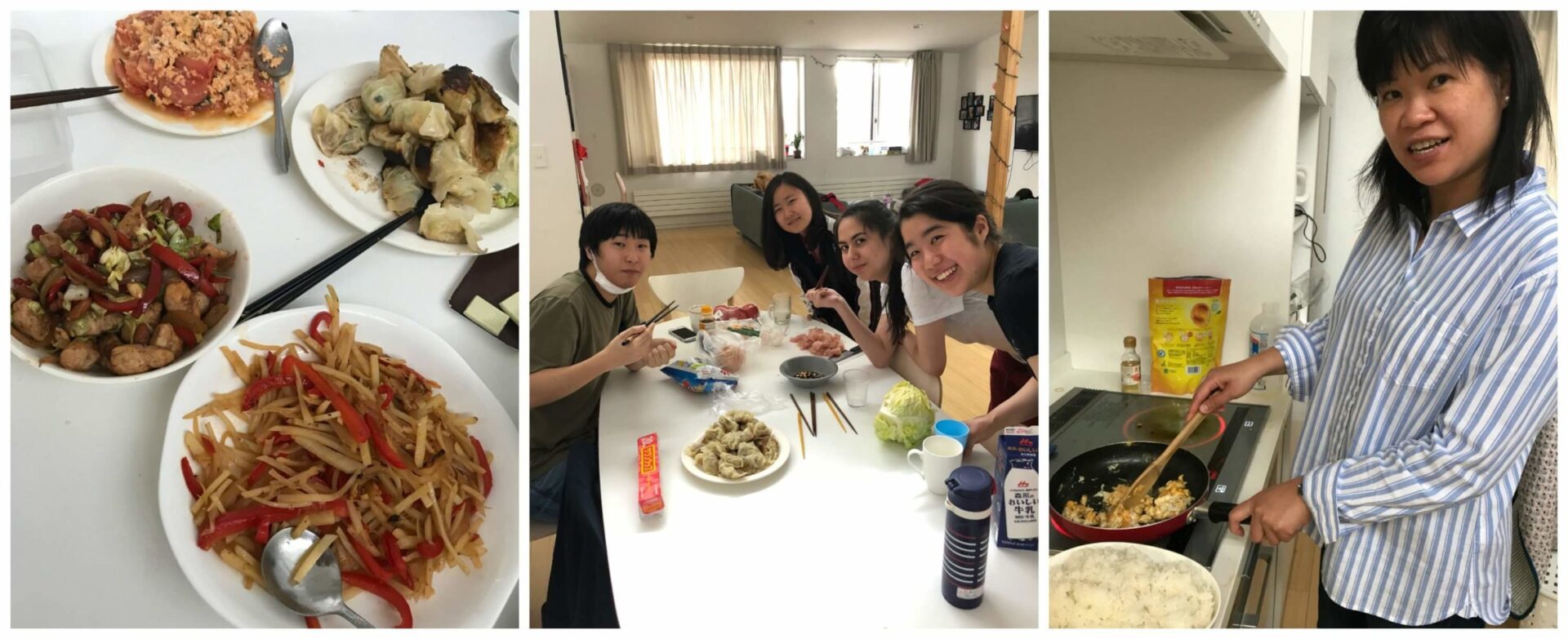 "It was a student-initiated idea and activity where a Chinese B student, Gavin, led 4 Mandarin ab initio students, Emily, Jin, Ran and Minami, to organise and cook Chinese dishes together. I feel proud of the students as they worked collaboratively and made this language and cultural learning experience enjoyable for themselves."
– Ms. Chien, Chinese Teacher
The Grade 12's are heading into the IB exams in just a few weeks. Our cooking session was a wonderful way of celebrating our hard effort learning Chinese over the past two years, while spending meaningful time with one of our favorite teachers who supported us throughout the journey!