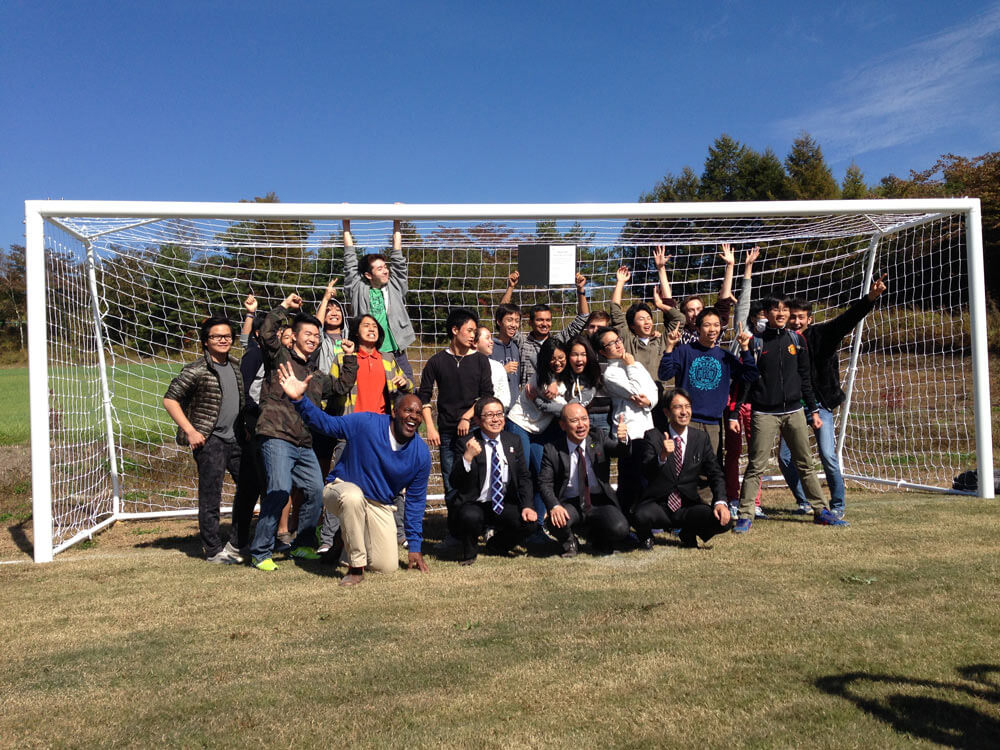 Last week the ISAK sports field received a great improvement, thanks to the generosity of Aeon Corporation — new football (soccer) goal posts! Football is a popular sport at ISAK and new goal posts have been on our school's "wish-list" for some time. We are incredibly grateful to Aeon Corporation for choosing to support ISAK with this donation.
Aeon Mall is Japan's largest retailer, offering a wide range of products to consumers in their superstores located throughout Japan. The Aeon Saku-Daira store is the closest Aeon Mall to ISAK, and students and staff shop there frequently. Mr. Fukatsu, Director of Aeon Saku-Daira, presented the official certificate of the gift to a group of enthusiastic students before posing for photos in front of one of the new goals. Also attending the event were Aeon representatives, Mr. Nakajima, Mr.Kido, Mr. Funo and Ms. Majima along with ISAK Head of School, Mr. Jemison.
The new football goals are regulation size, which means official games can now be held on our sports field!