Written by Gianluca (Class of 2020 / Argentina)
Each December, many students at UWC ISAK Japan go back home to rest and spend time with their families. Others pursue amazing work opportunities here in Japan. In my case, I was kindly offered to work with Orange Kid's Care Lab, a Japanese medical company based on Fukui Prefecture in the West Coast of Japan, alongside my classmate, Marah (Class of 2020 / Libya).
Like most of our experiences in Japan, challenges appear as we navigate living in a country with a totally different language, cultural experiences, and societal norms. This was the first time that I ventured out into a totally different prefecture from Nagano, not knowing anything or anyone from Fukui.
At first, even traveling seemed scary, as there was a possibility to lose our train, get lost, or not even being able to recognize our station. However, once you are riding your train and sit down, you clearly remember you have plenty of strength and resources that UWC ISAK prides that help you to develop in your academic journey.
When we arrived at Fukui, we met Norika and Kazuki, two young interns at Orange (like us!), who helped interpret and introduced us to Orange. Sharing the house with them and a couple of other residents pushed us outside our comfort zone, as we learned to communicate despite the language barriers.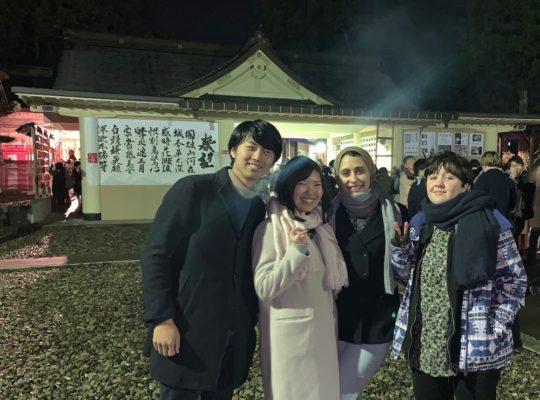 We helped to keep the house clean and organized, learned to cook some Japanese dishes, taught them how to make a few of our own national dishes, and even met some of their friends. Staying at this house was an essential part of our experience, as we had the opportunity to spend New Year's Eve together, and learned more about Japanese society. That night, we also visited a temple, cooked Japan hot pot "nabemono" (なべ物) and watched the annual New Year's Eve television shows.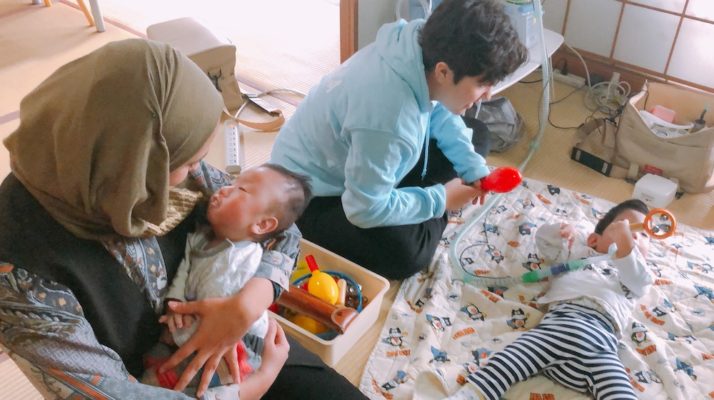 Our job at Orange was really varied! It mainly consisted of working with differently-abled kids, helping at the school infirmaries "hokenshitsu" (ほけんしつ) around Fukui Prefecture, and organizing activities and special events for the community. The work was challenging but rewarding. We acted in the face of discomfort, as we had to learn about the needs of differently-abled kids, which were needs completely different from ours.
We certainly learned from the caring environment in Orange, where everyone makes sure that all patients are treated with kindness and respect above everything. One of the most valuable lessons that I learned from this experience was that communication definitely goes beyond language. We formed strong and caring relationships with other staff, patients, and the further community in Fukui. We had the opportunity to help prepare Christmas and end-of-year parties, in which we performed and helped to organize.
Finally, I decided to contribute to Orange with the skills that I have learned in film class. I filmed and edited a documentary about the work done in Orange, which will be published in the future on several social media platforms.
But not everything was about work and responsibilities. We also had time to discover the amazing prefecture of Fukui. Norika and Kazuki introduced us to the culture and dishes of Fukui-ken. We also had the opportunity to travel on our own to the coast, where we discovered a dreamlike island. It was a truly special and valuable experience.
Learn more about our Winter Work Program here.
UWC ISAK Japan thanks Orange Kids Care Lab for their ongoing support of our school and students.