Empowerment through Education and Leadership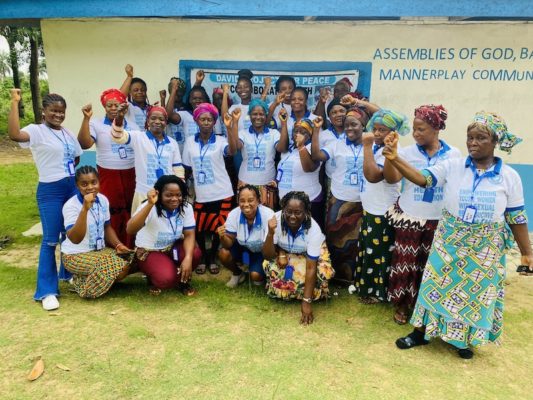 Amidst the chaos of a country plagued by teenage pregnancy, drugs, and risky behaviors among its youth, one young woman rises to make a change. Junita, a member of UWC ISAK Japan's Class of 2021 from Liberia, stood tall as she was awarded the Davis Projects for Peace grant for her project, "Empowering Young Women Through Sexual Reproductive Health Education."
Now double majoring in International Studies and Global Health with a minor in Economics at Luther College in Iowa, USA, Junita is fueled by a passion for girls' empowerment, health, and education. At 16, she founded a club to raise awareness about sexual health in her community.
From a very young age, she couldn't just sit idly by as her community struggled. "I never could just sit and do nothing about it," she recalls. And so, with determination in her heart, she registered her initiative for sexual health education in Liberia as a non-profit organization under the name "Educate Women Liberia." This is the story of a young woman's unwavering fight for change.
SRH education in Liberia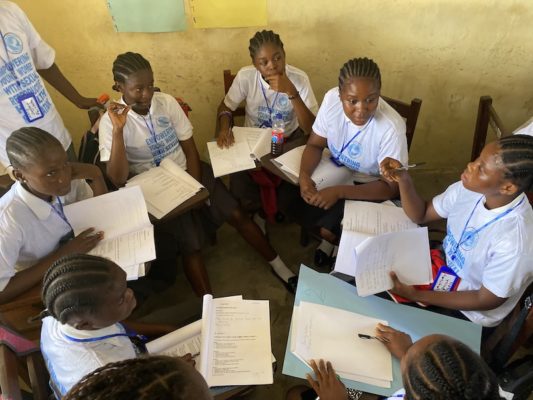 With the support of the Davis Projects for Peace Grant, Junita returned to Liberia during the summer of 2022, where she held 7-day sexual and reproductive health workshops in her hometown of Nimba and the school she graduated from in the city. Junita aimed to create a self-sustaining curriculum and space for the community to access. In addition, she worked with young women and older adults, particularly mothers, to empower them to become trainers by pairing older women with younger ones and forming a mentoring relationship.
Introduction to the UWC movement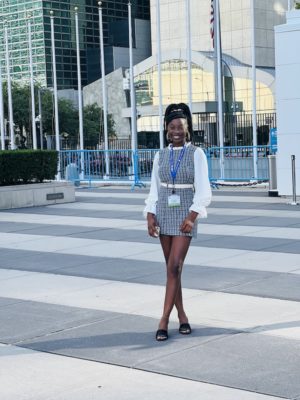 "I could never have imagined the opportunity to attend college in the US," Junita reflects. "And to have all of my tuition paid for is a blessing beyond measure."
The 2022 Youth Assembly she attended alongside Faith Abiodun, Executive Director of UWC International, was a defining moment for her. "Holding my UWC card and interacting with Faith was an experience I will never forget. My heart was overflowing with joy," she reminisces.
Junita first heard of the UWC movement at a debate competition in Liberia. Though the head of her National Committee spoke about it, she didn't give it much thought at the time. Her debate team had lost, and she was overwhelmed with disappointment. But the head of the UWC Liberia National Committee saw something in her and her team, despite the defeat, and encouraged them to apply.
"The more I learned about UWC, the more I went through the application process, and the more I realized that their values aligned perfectly with my vision for the future," Junita reflects.
UWC ISAK Japan: A transformative education experience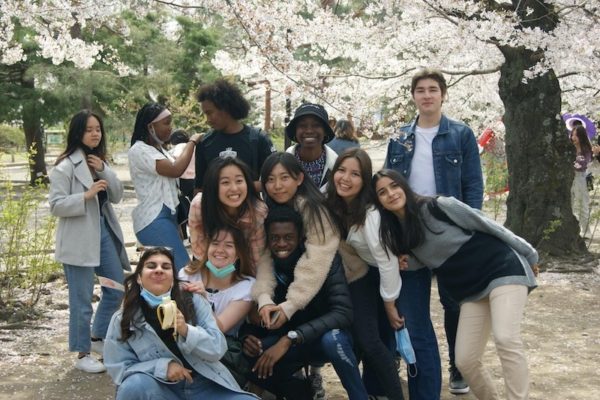 "The education I received at UWC ISAK Japan was truly transformative," Junita reflects. "It wasn't just about academics; it was about developing critical thinking skills and leadership abilities. It changed my life and made it easy for me to handle difficult situations, whether academic challenges, the Davis Projects for Peace, or asking questions as a delegate to the Youth Assembly panels. "
Through her CAS project, "Education for Africa," Junita honed her leadership skills. Alongside three other female African UWC ISAK students, they organized workshops in their home countries – Liberia, Mozambique, and Zambia – to promote education and inspire change with guest speakers. The events were successful, giving all four leaders hope for reducing drop-out rates.
"The people at UWC ISAK pushed me and challenged me to ask myself important questions: Who am I? What is my purpose?" Junita remembers. "I'll never forget how supportive this community was; everyone truly believed in me." She also cherished the regular meetings with the Black community on campus, where she could share food, be herself, and laugh with friends.
Laying a foundation for sustainable community impact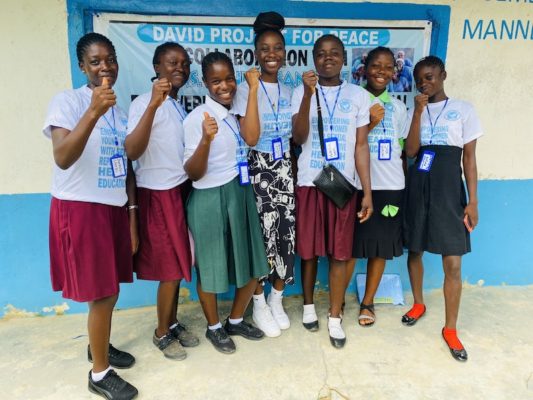 "Receiving the $10,000 grant in January 2022 was a game changer for me," Junita reflects. "I finally had the opportunity to give back to my community and make a real impact." Through her hard work and determination, Junita has taken her initiative to new heights, but she knows there is still much more to do.
Presenting her project in front of the Davis Projects for Peace board at Luther College was just the beginning. Her ultimate goal is to see her initiative thrive on its own, even after she is gone, so she decided to register it as a non-profit organization.
Though the registration process was long and complex, Junita persevered and successfully registered her initiative as an NPO. But like most UWC ISAK Japan students, she is not one to rest on her laurels. "The distance from Liberia is a challenge, but I make every effort to go back whenever I can," she says. Despite the difficulties posed by unreliable technology and limited access to phone networks in her community, Junita remains undeterred. "The people surrounding me are so inspiring, and my passion for this work keeps me going," she says with conviction.
Read more about another member of the "Education for Africa" CAS project Junita led at UWC ISAK Japan, Cararise (Zambia / Class of 2021) and other alumni on our Leaders Beacon Blog.