Written by Poum (Class of 2020, Thailand) 
On Friday, November 16th, we set foot on an adventure in Tokyo! A group of 7 students from UWC ISAK Japan's Model United Nations (MUN) club participated in the International Indian Model United Nations (IIMUN) alongside hundreds of enthusiastic delegates from all over Japan. 
Model United Nations, more commonly known as MUN, is a simulation of the United Nations, where students represent a member country and discuss important contemporary world issues. During the conference, students (or "delegates") will typically present papers and debate on resolutions in committees emulating those in the United Nations, such as the Security Council, General Assembly and more. The goal of each conference is for countries to practice diplomacy and try to come to a consensus at the end. 
As soon as the conference started, we were bombarded by speech after speech, argument after argument. We learned to understand the views of political leaders, and further developed on the skill to negotiate with others in a diplomatic manner. Lobbying also allowed me to learn to present my ideas persuasively, appealing to people I needed to work with. The conference gave us no time to breathe, but it also gifted us with the ideas and culture from all the delegates.
Leadership is a core part of our lives, undoubtably, within and outside of UWC ISAK. At UWC ISAK, we have learned to identify different needs for people. In MUN, this is taken to a larger extent, where we are identifying the needs of countries, as well as keeping in mind the needs of the international community. For me, MUN is not just an academic experience, where we compete to win prizes, but an experience to open our minds to different perspectives, and for us to understand that people from different places will inevitably have different goals. In MUN, after negotiation and lobbying, we will come to a conclusion; a solution by the end that the majority of country representatives agree on. I believe that this is an excellent practice to unite people, with different views, different backgrounds, to be together, compromising differences.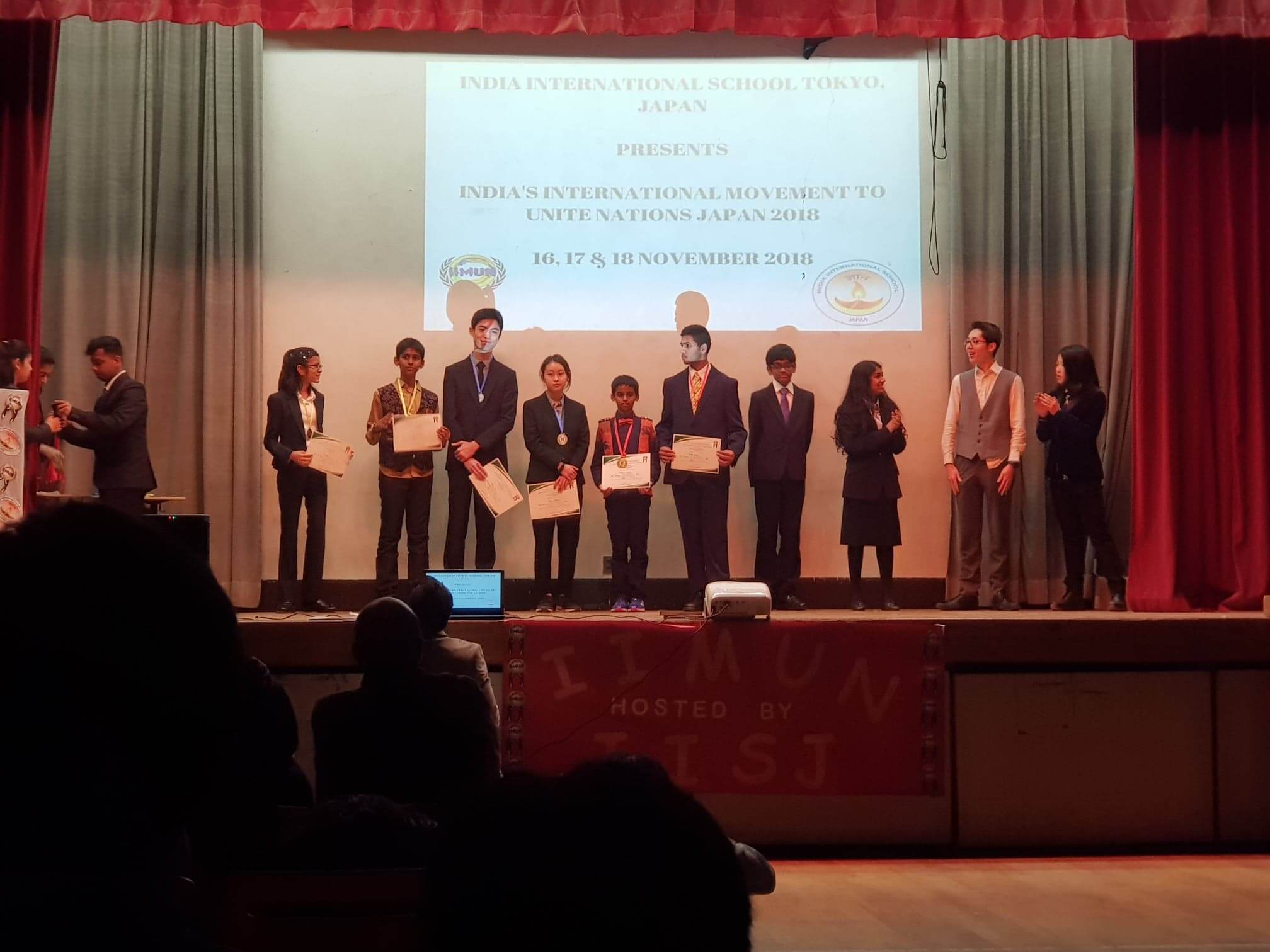 In the end, thanks to the hard work of all our club members, we were able to all win prizes in the end! Ayana (Class of 2019, Japan), Irvin (Class of 2021, Taiwan) and myself all won Best Delegate awards, Rinko (Class of 2020, Japan) and Andre (Class of 2019, Taiwan) won High Commendation awards, and Marco (Class of 2020, Italy) won a Special Mention. 
We look forward to attending many more conferences in the future, and possibly bring MUN to UWC ISAK!