Our Cultural Days continue to delight the community! Last week, we celebrated the diverse cultures of the Middle East, Central Asia and South Asia (or, as our students have coined, Mid-Asia). In what has become a staple of these cultural days, our wonderful cafeteria changed up their menu to serve regional dishes, so our students had the opportunity to try foods such as chappati, dhaal, hummus, and even egg fried rice for breakfast! This culminated in a night of performances, where staff, students and faculty alike came together to watch a most splendid extravaganza that included bhangra dance, a quick Dzongkha lesson, and a food bazaar.
For Lhamo (Class of 2020, Nepal), being able to represent her country on an international platform made her incredibly happy:
"Our culture welcomes guests warmly and I think during the Cultural Day, we truly represented that. Our audience was truly joyful and we were pleased to see that they enjoyed the food we prepared. Overall, these kinds of activities truly bring us closer and that's what UWC is for."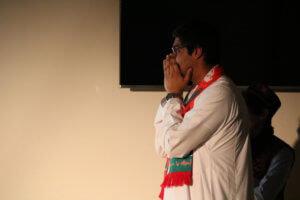 She also expressed gratitude towards Abdullah (Class of 2019, Oman), who coordinated a surprise video message for the students involved in putting together the event. He had contacted the families of each student individually, and while it was a lot of effort, he felt that it was a great gift to them. He, too, received a message from his family, after his friends, who realized that he would not be getting a message, reached out to them. It was a truly special moment for the community to have been able to share in the love!
Kitsho (Class of 2019, Bhutan) recounted how her favorite experience from the day was during lunch when they told everyone to try eating the meal with their hands. Even though the announcement was made halfway through the meal, people still got up, washed their hands and tried eating with their hands. "It was a small gesture, but it showed that people here are eager to try new things and learn about one another."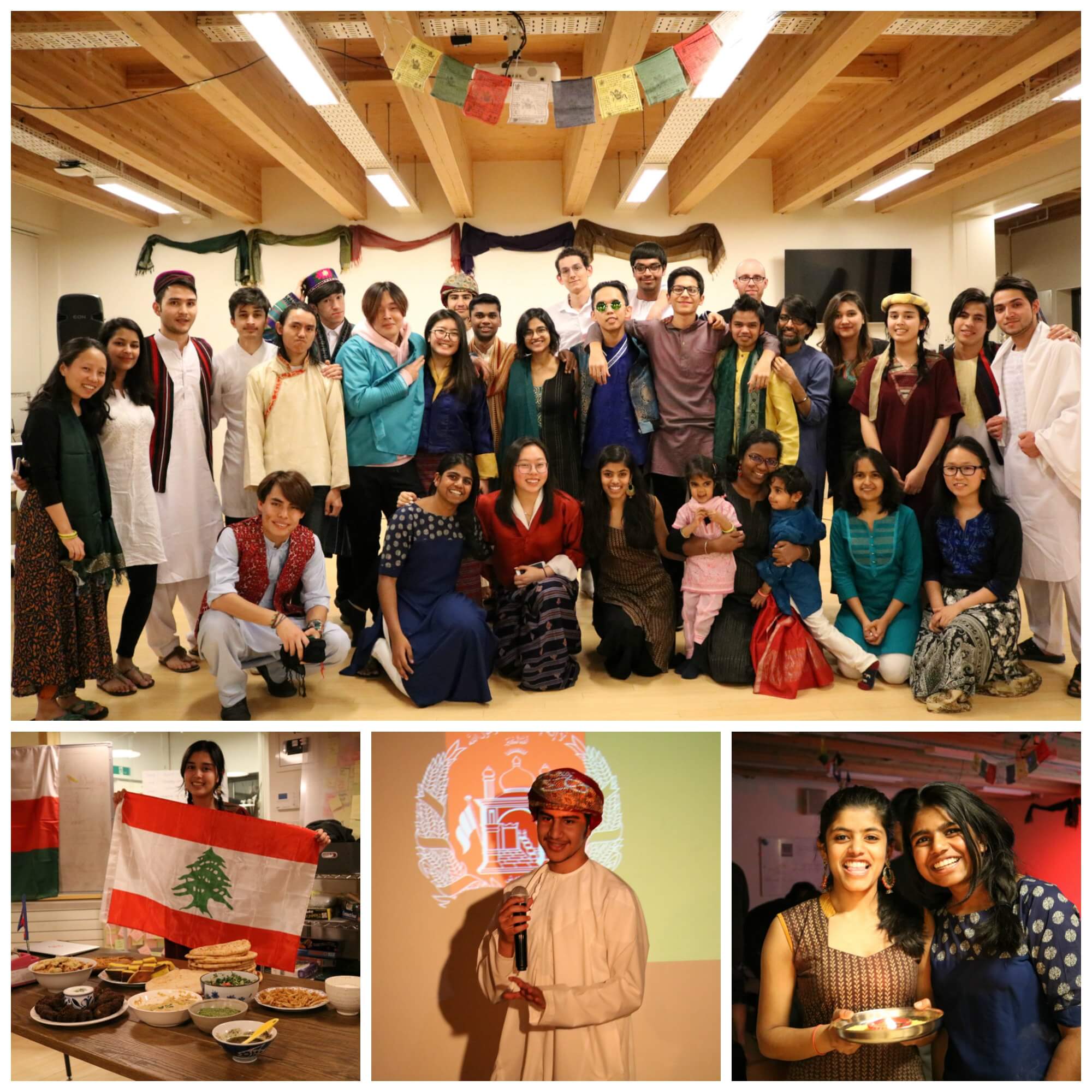 "I think Cultural Days are slowly becoming a big part of the community and it is an event that a lot of us look forward to. Initially, I was confused about what to expect from the events but now I am really excited about them. Every cultural evening has something special to offer, the different things the organizers put together are fun, and the food is amazing! It's definitely an event my roommates and I won't miss."
– Kitsho (Class of 2019, Bhutan)
We have two more Cultural Days coming up, so stay tuned!