A talented team comprised primarily of Thai UWC ISAK Japan alumni Thailand won a Thai SDG Game Fest award for their multi-player video game educating about waste management in a fun way. The game, titled 'The collectors,' was launched at Thailand Gameshow in October 2022 and will soon be available on Google store and Apple store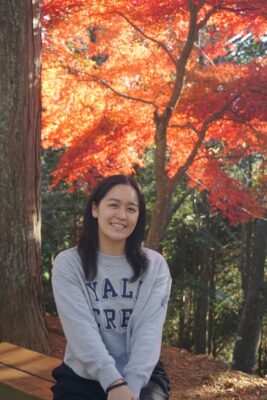 In late 2020, Poonya (Thailand / Class of 2020) learned about a competition to design an SDG video game for a festival hosted by Charoen Pokphand Group (CP Group) in cooperation with True Digital Plus Co., Ltd. The opportunity seemed destined for Poonya, considering her current studies in the Sophia Program for Sustainable Future at Sophia University in Tokyo (Japan). "I wanted to put all my academic knowledge to use," recalls Poonya.
However, she didn't feel very confident about other skills needed for the project, such as tech and game design. So, she reached out to fellow UWC ISAK alumni from Thailand, who she knew had an interest and talent in game development, to propose they collaborate. Kunawat (Class of 2018), PanPan (Class of 2017), and Vori (Class of 2019), as well as her friend Anat—the only non-UWC ISAK member of the newly formed team—answered the call. They called themselves THAItan.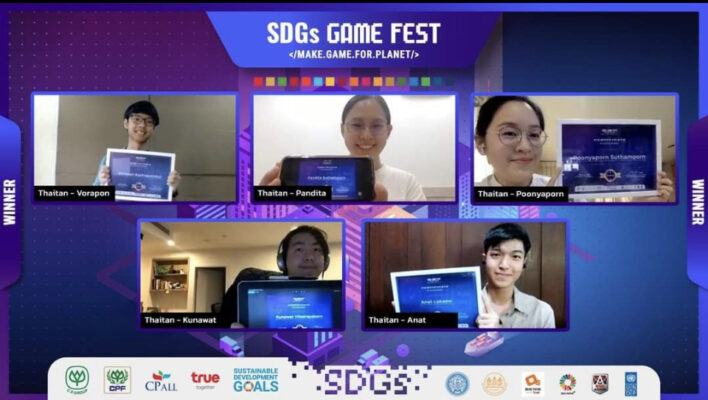 Leading with others: it takes a village!
One of the main focuses of Leadership teaching at UWC ISAK is working with others. A skill that the THAItan team proved to have mastered. Poonya brought the deep knowledge of sustainability issues and SDGs she learned at university to the game, and along with Pan Pan, they populated its impressively informative content.
Pan Pan also received her sociological and ethnographic training from Okayama University, where she studied Social Innovation and Entrepreneurship. Kunawat and Anat worked on hilarious and well-thought designs. Kunawat is studying Industrial Design and Finance at the Monash University (Australia) and would like to work as an industrial designer in the future. Finally, Vori served as "the computer guy," as he likes to call himself.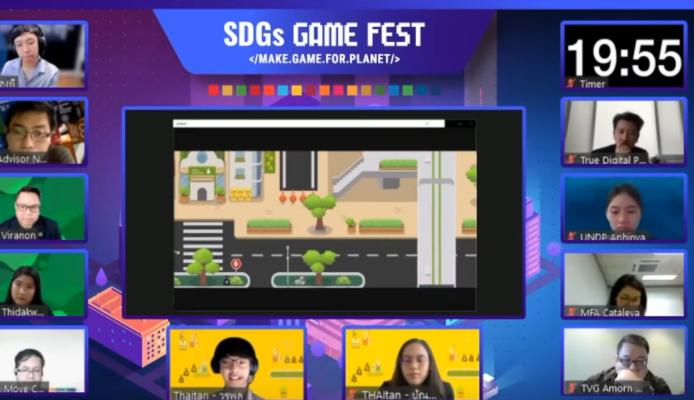 Altogether, they went through no less than four rounds of assessment. They were initially one of among 100 groups to present their game concept. Next, the list was narrowed down to 32 teams that pitched their idea, from which 12 were selected for the prototype phase. Finally, only three groups got to deliver a demo pitch to the competition judges from the public, private and civil society sectors. 
You already know the result, but imagine THAItan's nervous anticipation before learning they were the winners! After the initial exhilaration wore off, THAItan was paired with the professional video game company True Axion to develop the game further and prepare it for public release.
Lessons from trash sorting in Japan for a sustainable future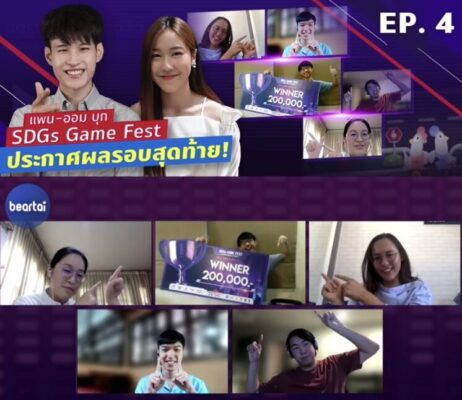 The designed video game aims at tackling SGDs related to trash and recycling. "UWC ISAK Japan laid the foundations for us to be aware of these global issues. That is what brought us together. We were inspired by the trash sorting system we experienced in Japan through Stop & Clean. That was very new to all of us coming from Thailand. It was the first time I sorted my trash," recalls Poonya.
UWC ISAK Japan Stop & Clean is a 20-minute break dedicated to a specific campus area. Students are also responsible for cleanliness and garbage sorting in their rooms and common area.
The team's goal is to plant the seeds of awareness on the necessity to sort trash in Thailand to nudge a cultural change in a country not used to managing waste. "Some people throw bedding in rivers! The youth should be aware of this issue and incorporate it into Thai education," Poonya expressed. However, she is hopeful that things will improve. The new Bangkok governor is trying to raise awareness about trash sorting.
UWC ISAK taught me to try

 
The Thai team developed the skills they used for building this video game at UWC ISAK. Kunawat was always drawing since childhood. But Mr. Hinton, his Visual Art teacher, was the one who introduced him to Design. At UWC ISAK Japan, Kunawat expressed always trying something new and took the most he could from the school's activities program. For example, he led Outdoor Education trips almost every weekend and started the school's Theatre Club, which is still thriving today. 
Vori studied Computer Science High Level from Grade 11 and was part of the school's Makers Club. "I learned the fundamentals of my tech skills at UWC ISAK," he says. He had a lot of opportunities at our schools to practice his Computer Science learnings hands-on. He designed the school's first check-in/check-out program and supported our Marketing & Communications team.
Also, some leadership lessons stayed with our students forever. "I still use what I learned in Design Thinking at UWC ISAK until today," recalls Pan Pan, citing it as her favorite class. Since her time at UWC ISAK, she has regularly employed Design Thinking principles to express her values and advocacy, influencing her interest in education in Thailand. 
Now, Pan Pan can apply her learnings to larger-scale projects. "UWC ISAK Japan was a stepping-stone," she concludes. Kunawat also frequently still uses "How might we" statements he learned in high school, which are very useful to suggest that a solution is possible and that we have a chance to answer them in various ways.
Follow your passion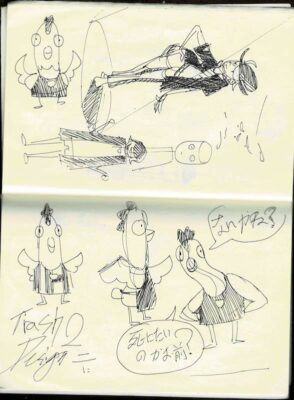 We are proud of our diverse alums, each following their passions. For example, Pan Pan realized she wanted to support youth's mental health and well-being, particularly those living in a boarding school settings after her experience at ISAK and university. In conjunction with her current work, she is also pursuing the path to becoming a mental health counselor/practitioner. She is a British Psychological Society student member while enrolled in the psychology graduate program at the University of Glasgow. "I want to invest in helping young people 'flourish' and be the best version that they can be," she elaborated.

Vori wants to move to website and application building and thus combine his tech and business skills developed in his BA in Innovation at Chulalongkorn University (Thailand). We wish them and the rest of the team all the best in their future endeavors.
The game's original version, initially called 'Trashed,' with a hilarious chicken as the main character, underwent many changes. However, 'The Collectors' certainly has the sunny vibe of its team, and we cannot wait for the time it appears on the Japanese market.

Until then, you can check its trailer here.
Social Links:
The Collectors facebook page
SDGs Game Fest facebook page
Press release:
Khaosodenglish
Matichon
Read more alumni stories on our Leaders Beacon Blog.