Leading the Way in Education: Mayuki's Inspiring Journey
Meet Mayuki, an inspiring alum from Nagaoka, Japan, who is leading the charge in revolutionizing education for her peers. By Grade 7, she had already developed a passion for exploring new ways to educate young minds, and she identified UWC ISAK Japan as her dream school. Now a student at Pitzer College in the United States, Mayuki has been busier than ever in pursuing her passions.
Since graduating from UWC ISAK in 2021, Mayuki quickly got to work as an aspiring Youtube creator, where she conjured entertaining and informative videos about her UWC experience and hints and tips for potential applicants.
More recently, she organized a successful Startup Weekend for students in her hometown of Nagaoka. She shared her ideas and provided a platform for other students to showcase their own. Her drive to make a positive impact in education extends beyond the Startup Weekend, as she founded a program to foster opportunities for young people and their families in the Niigata region and an information hub about the IB Diploma in Japanese.
Fulfilling a dream through a UWC ISAK Japan education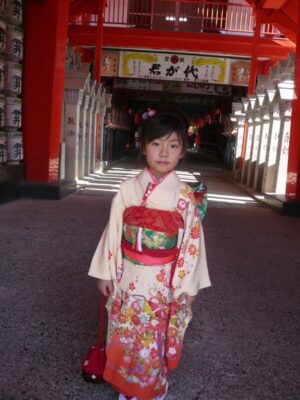 Despite a solid education at her local public schools in Nagaoka, Mayuki longed for something more. "My acceptance at UWC ISAK was the happiest moment of my life," she recalls, describing it as a dream she had held since the seventh grade. The unique approach to education offered by UWC ISAK and the scholarships available drew her to the adjacent prefecture of Nagano. "I was bored at school," Mayuki admits. "I love speaking and working on projects, but I felt like I stood out in a bad way. If you tried to be different, people would try to change you. The idea was that you shouldn't try if you might fail."
When Mayuki expressed her desire to attend high school abroad, her parents initially resisted but ultimately came around and provided unwavering support when she decided to apply to UWC ISAK. "My parents are a big reason I'm here," she says. "They always supported me and raised me in a unique way, encouraging me to believe in myself and do what I want. They told me I needed to be stubborn and stand out." Thankfully, UWC ISAK saw that Mayuki possessed the qualities they were looking for and offered her the opportunity to follow her passions and ideas. For that, she will be forever grateful.
Leadership in action: Mayuki's CAS project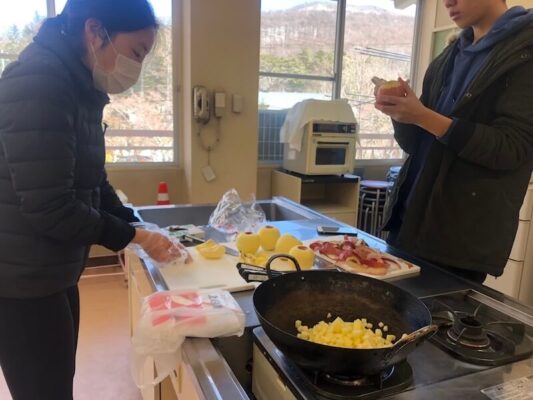 As soon as Mayuki arrived at UWC ISAK, she threw herself into leadership roles, and one project, in particular, caught her attention: the RE シクル (Reshikuru) CAS Project. This innovative endeavor aimed to recycle and upcycle, using delicious Nagano apples and hearty bran rice scraps to create seasoning like "Furikake" to sprinkle on rice. Mayuki was in charge of the project's marketing, and her team's efforts paid off in a big way – they raised an impressive 200,000 JPY through the Japanese online crowdfunding platform CAMPFIRE. Mayuki's support and marketing skills helped turn this ambitious project into a reality.
The Eureka Moment: How one weekend ignited Mayuki's passion for business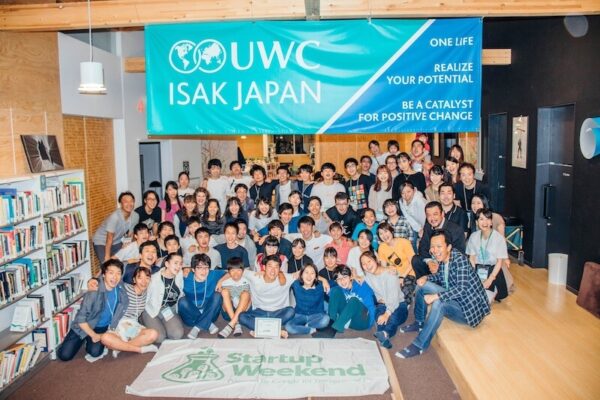 At the beginning of her Grade 11 year, Mayuki's life changed dramatically when she attended the Karuizawa Startup Weekend. "This weekend changed my life," she recalls with a hint of nostalgia. "That's how I became interested in Business."
The event was a whirlwind of activity, with participants tasked with creating a business plan in three short days. But for Mayuki, the fast-paced nature of the event was invigorating. "It was so energizing. When you build a startup, it's all about the speed."
Mayuki's team worked on an app that would help students find projects they were passionate about and also provide them with a platform to showcase their extracurricular activities for college applications. And their hard work paid off – they emerged as second-place winners of the competition.
Empowering Japanese students: Mayuki cofounds IBJP platform about the IBDP Programme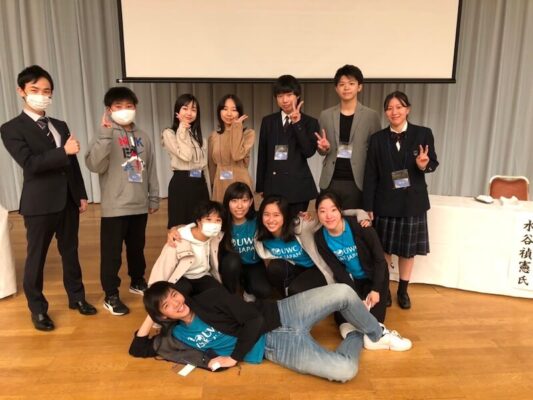 The Karuizawa Startup Weekend left Mayuki inspired and motivated to pursue her projects. So, she dove headfirst into two projects related to education. "I realized the profound lack of opportunities for young students and their families in my home region of Niigata," she recalls. "And there was a need for more information in Japanese about the IB Diploma." With this realization, she founded 'Asuiku Wasuiku,' an organization that hosts workshops about schools featuring captivating speakers from across Japan.
But Mayuki's entrepreneurial spirit didn't stop there. In the same year, she launched 'IBJP' with peers –a platform dedicated to informing Japanese students and their families about the IBDP Programme in their native language. "I wanted to ensure that every student had access to the same information and opportunities, regardless of their background," she explains.
Breaking the perfectionist mold: Learning to ask for help and build trust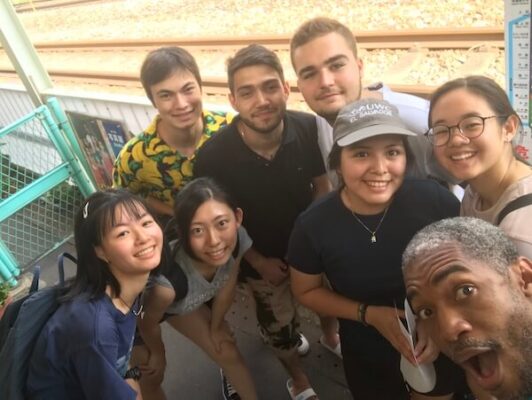 Attending her dream school UWC ISAK was a rougher ride than Mayuki had imagined. As she approached graduation and looked at universities to attend after high school, her Grade 12 predicted grades were lower than she had hoped, and she struggled to meet the requirements for the universities she had set her sights on. And to make matters worse, it looked like she might fail her IB Diploma. "Until then, I only focused on projects, and everything overlapped with IB. After finishing a project, I couldn't eat well, sleep well, or have the energy to speak for about a month."
At this low point, Mayuki realized she needed to rely more on others, build trust and ask for help. "In the end, that was a good experience: if you try to do something completely alone, that's what ends up happening. I was too perfectionist, and I was afraid to fail."
But despite the challenges she faced, Mayuki looks back on her time at UWC ISAK with gratitude. She learned a lot from the example of the school's founder, Ms. Lin Kobayashi, and understood that it's okay to be good at some things and bad at others. "Expressing that allows us to bond as a team." As a result, she now embraces her weaknesses and never hesitates to ask for help.
How Mayuki's diagnosis unlocked her full potential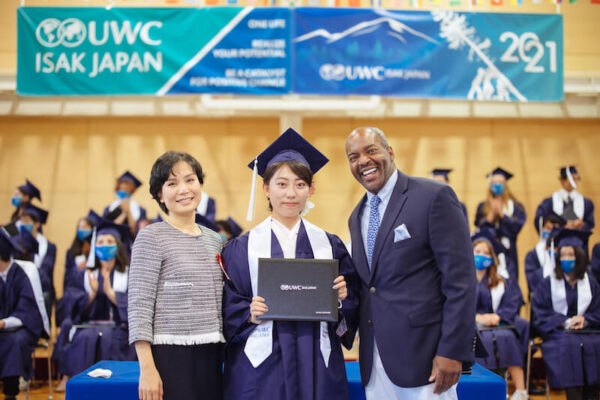 When her teachers suggested that she might want to take the IB later due to the strain of her projects on her studies, Mayuki felt overwhelmed and broke down. It was then that a school counselor suggested she take an ADHD test. The realization that different people have different learning speeds, validated by an adult, was a revelation for Mayuki. She immediately had herself tested for attention disorder and was diagnosed with Pervasive Development Disorder. This diagnosis allowed her to request 25% additional time for her IBDP test.
With this newfound understanding of her learning style, Mayuki focused on studying for the IB during her last three months at UWC ISAK, putting in the effort to achieve exceptional grades. Finally, this hard work paid off, and she was accepted into her dream university: Pitzer College in California (USA).
Mayuki's experience led her to advocate for education that adapts to different learning types, particularly in the Japanese context, through activism. Her journey was challenging but empowering; she felt heard and understood and could finally thrive.
Bringing ideas to life at Mayuki's innovative Startup Weekend in Niigata, Japan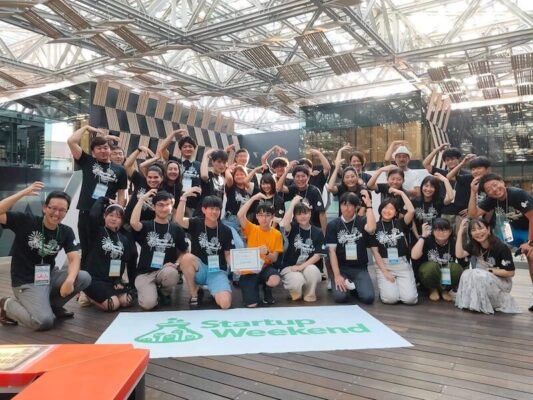 Mayuki's time at UWC ISAK was filled with valuable life lessons. In the summer of 2022, she put all of her newfound knowledge to good use by organizing an incredible Startup Weekend in her hometown of Nagaoka. Armed with the skills to ask for help and build a strong team, she brought together a diverse group of professionals, members of the community, and an enthusiastic facilitator.
Designed uniquely for students from elementary school to university, the event was a resounding success, drawing participants from all over the country, including far-flung locations such as Nagasaki and Hokkaido. Even three exchange students from Mexico joined the event, adding an international flavor to the proceedings. The diversity of thought and perspectives brought together by the event was a highlight and allowed for a rich and dynamic exchange of ideas.
An ongoing mission to create a better future for Japan and its youth
With a strong passion for education and wellness, Mayuki's future aspirations include starting her own business. In 2022, she took a step towards this goal by interning at Makers University's ETIC (Entrepreneurial Training for Innovative Communities) program, an incubator for college students. She believes in the power of people having passion and being happy. She observes, "Students, young people have so much more potential than older generations and society thinks, but they lack access to resources. I believe providing them support, resources, and connections with the world will maximize and unlock their potential."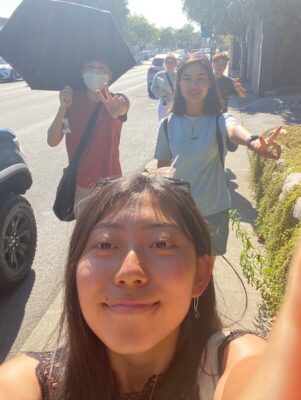 Currently, Mayuki is pursuing her studies in Cognitive Science and Neurosciences at Pitzer College, delving deeper into understanding what drives people to find passions and do what they do. With her learning, she hopes to contribute to the betterment of Japan's youth and help them find more meaning in their existence in a country facing the challenges of a quickly depopulating population and various national and global issues.
Mayuki is also working on building an international online school for children with ADHD and/or Autism Spectrum Disorder (ASD) who do not attend traditional schools. The school, based in Japan, will focus on fostering creativity through interactions with nature and connecting Japanese students with children from around the world. Students can learn about and showcase their home countries through the creation of non-verbal videos, posters, and other projects. The school will prioritize an environment that encourages creativity by eliminating strict rules and allowing children to experiment, create, fail, and succeed. According to Mayuki, "children with ADHD and ASD are naturally good at this but are often not allowed to express themselves in this way in traditional settings."
Mayuki's drive and ambition will take her far in her endeavors and positively impact the world around her.
UPDATE: In the summer of 2023, Mayuki was selected as a participant in the government-sponsored social entrepreneurship accelerator Zero Ichi. She has taken the bold step of withdrawing from Pitzer College to focus on her project of enhancing education for gifted learners in Japan.