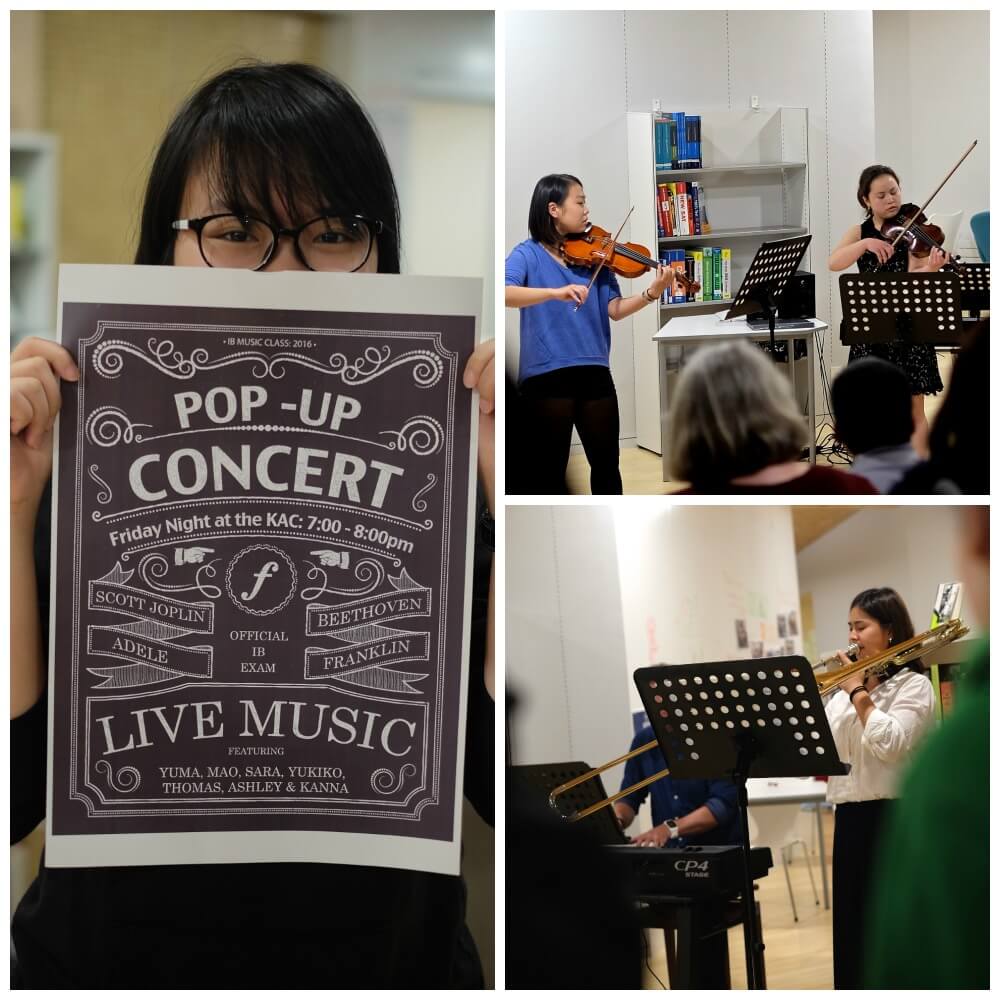 Is that music coming from the Kamiyama Academic Center??
Yes! The G-12 IB Music class put on a pop-up concert in the Kamiyama Academic Center as part of their assessments. Performances ranged from jazz to classical to contemporary pop. The concert showcased the diversity of musical talent on campus and the show got a big turn out from students, faculty and staff. Performers included Yuma, Kanna, Sara, Ashley, Mao, Thomas and Yukiko along with IB Music teacher, Mr. McGibbon, on keyboards.
What a great way to use the open space in our new building!