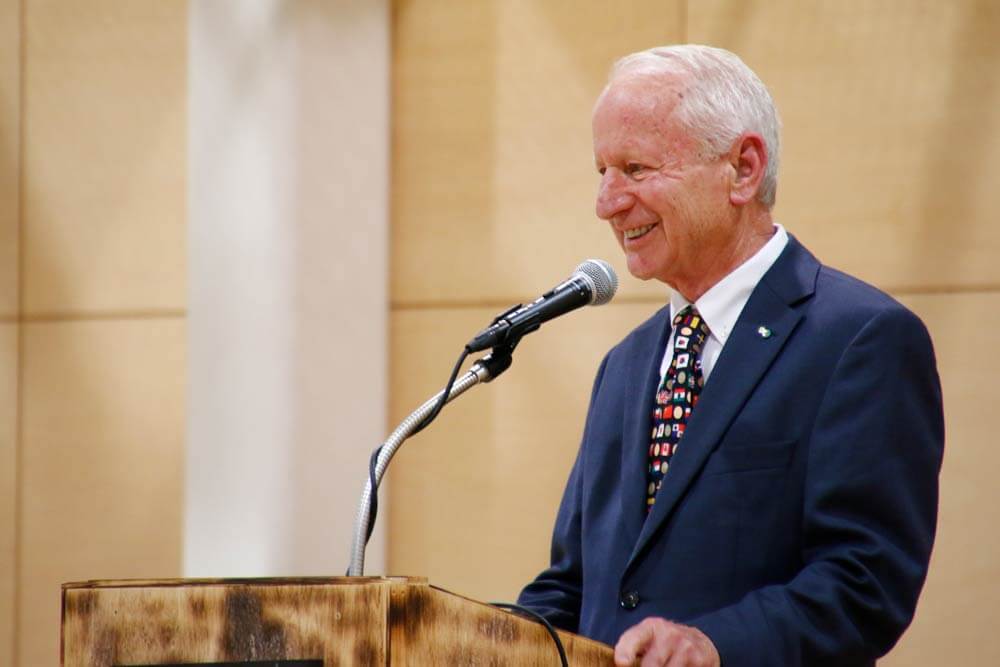 UWC ISAK Japan is thrilled to announce that Shelby Davis, philanthropist and long-time supporter of the UWC movement, has committed $1 million in matched funding to UWC ISAK Japan as part of the Davis-UWC IMPACT Challenge.
The Davis-UWC IMPACT Challenge was launched in 2015 as a way to incentivize the entire UWC movement to increase its donor base, particularly among alumni. While UWC ISAK Japan does not have a large alumni base yet, the school will still have the opportunity to participate. The Davis-UWC IMPACT Challenge will provide matched funds, up to $1 million USD for money contributed by new donors who make a donation to UWC ISAK Japan  by July 31, 2018. (More details will be available on our website soon.)
By the end of its first year, the Challenge had unlocked over $10.9 million across the organization and overall donations have increased by 32%. This additional revenue raised by the schools, colleges and national committees, combined with their matched gift, equates to just under 300 additional scholarship places at UWC schools that can benefit underserved students around the globe.
The gift reinforces Mr. Davis' strong financial commitment to UWC and creates an incentive to UWC ISAK Japan to expand the robust scholarship program already in place at the school, which currently provides full or partial scholarship support to 70% of its students.
"I hope my investment in UWC and future leaders of the movement educates will serve as an inspiration to many to support aspiring youths from around the world to gain a world-class education embracing diversity, peace and sustainability so they are equipped to tackle today's complex challenges, tensions and conflicts. In the years to come, the world needs extraordinary leadership to navigate these challenges and to make the most of new opportunities – and I believe the UWC movement is ideally suited to educate the leaders and change-makers we need."
-Shelby Davis