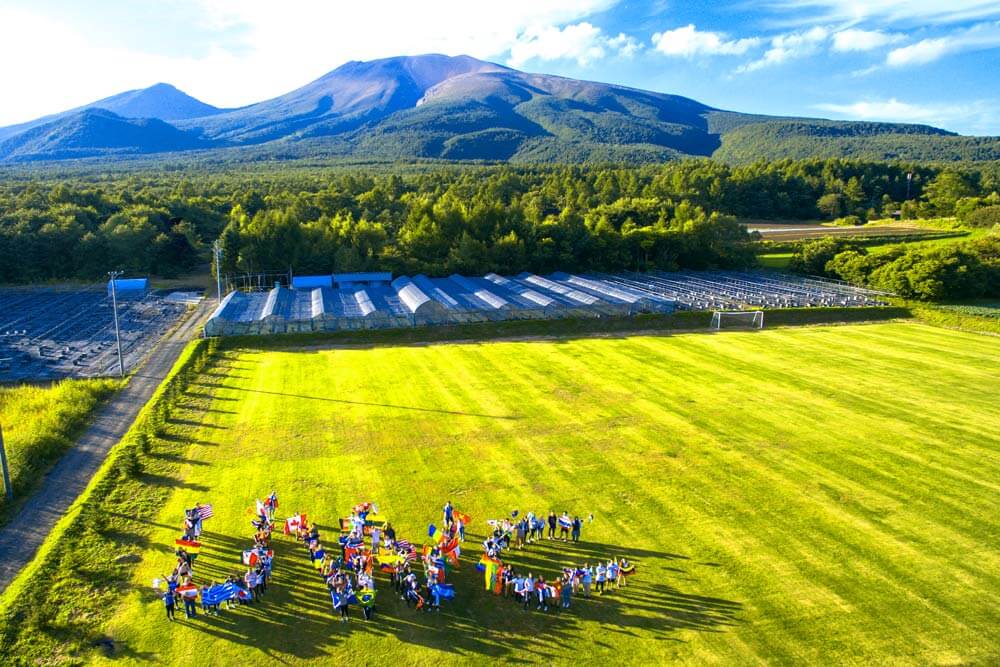 "Difference is everywhere and it can lead us to disparity, but appreciating the power of diversity can turn it into a positive power for changes. That is why I wanted to help organize our first UWC Day so the community can think about diversity together."
– Ayana, Japan (Class of 2018)
Yesterday our community celebrated our first ever UWC Day and it was a great success, thanks in large part to a student team who planned and managed all of the day's activities. UWC Day is a global celebration of the UWC mission and values, which takes place every year on September 21 to coincide with United Nations World Peace Day. This year's theme was the "Power of Diversity"!
The day started with students celebrating their flags of identity in a group picture.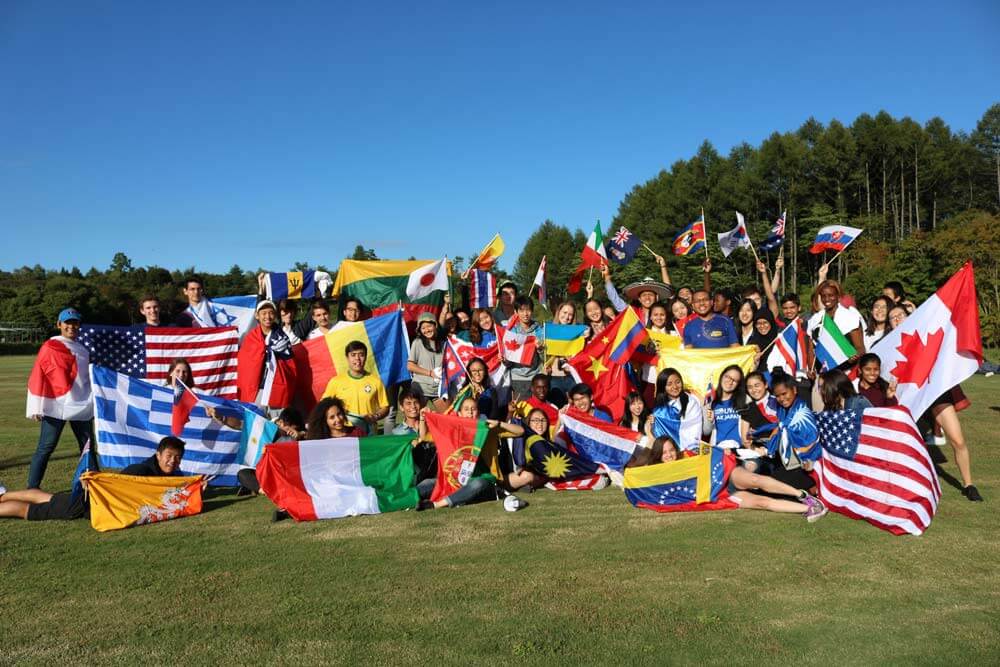 Later in the day, everyone came together at Honda field for a tee-shirt decorating activity. Artistry, inspiration and messages were shared in many languages and colors.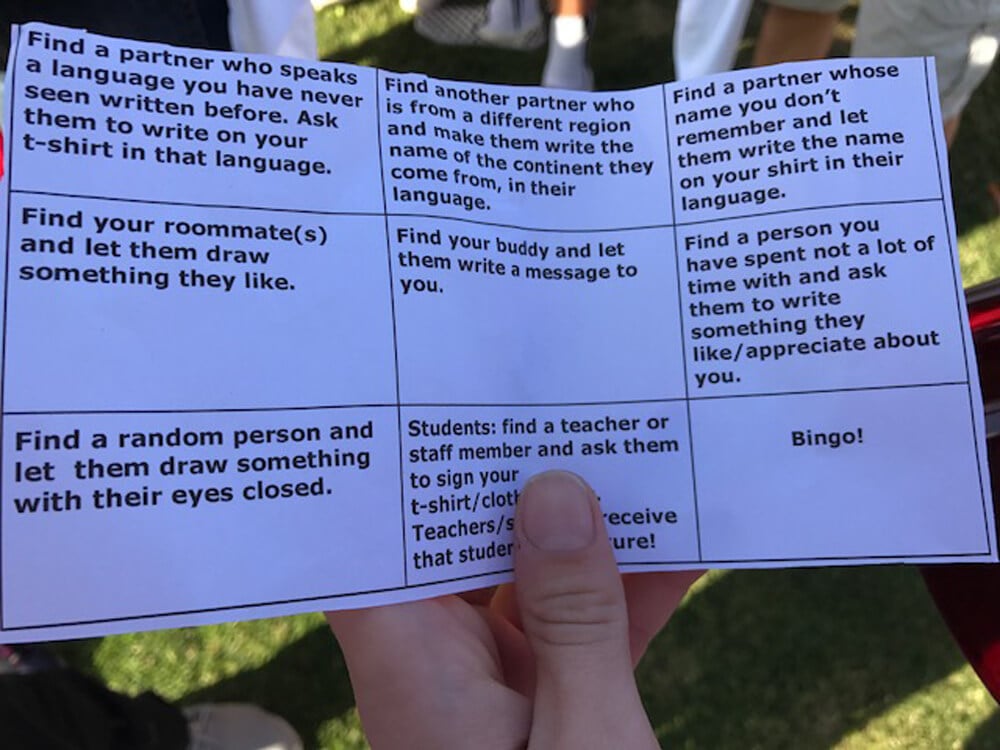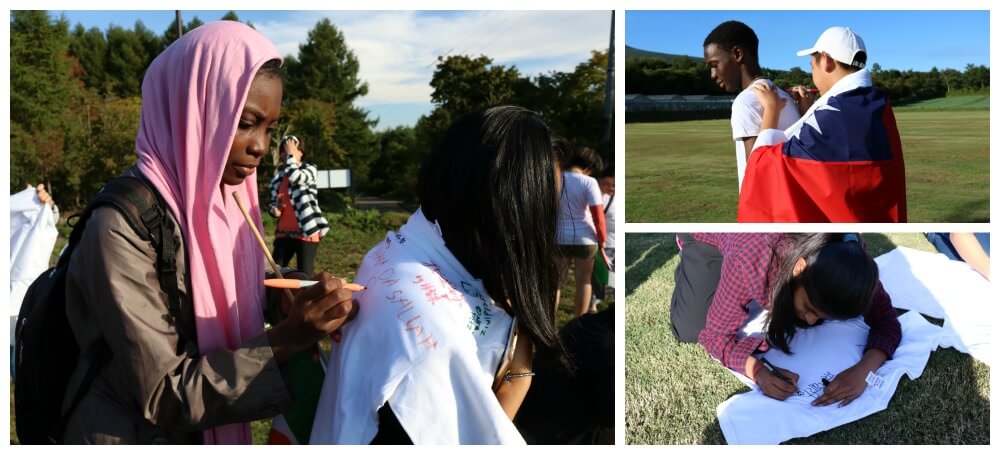 In the evening, students hosted an international food fair in the cafeteria, featuring homemade recipes from their different cultures.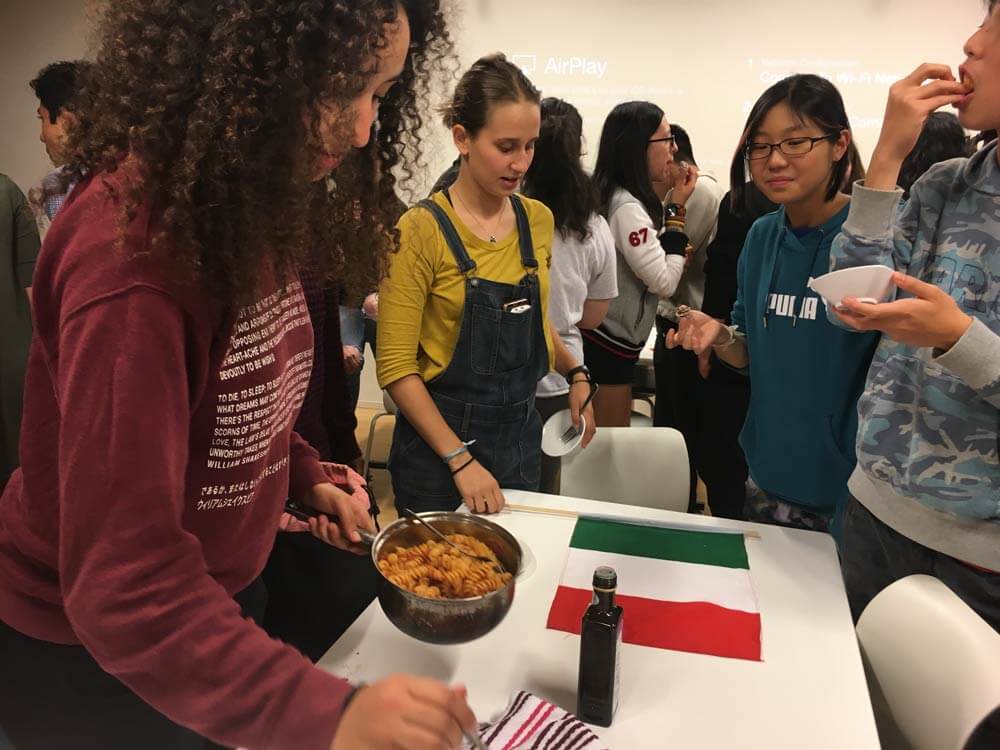 One of the exciting aspects about being a UWC is the potential for cross-collaboration between different schools. The UWC Day committee took advantage of this by setting up Skype calls with UWC SEA, UWC Adriatic and UWC Maastricht yesterday. Our students were able to connect with and ask questions to UWC students studying around the globe!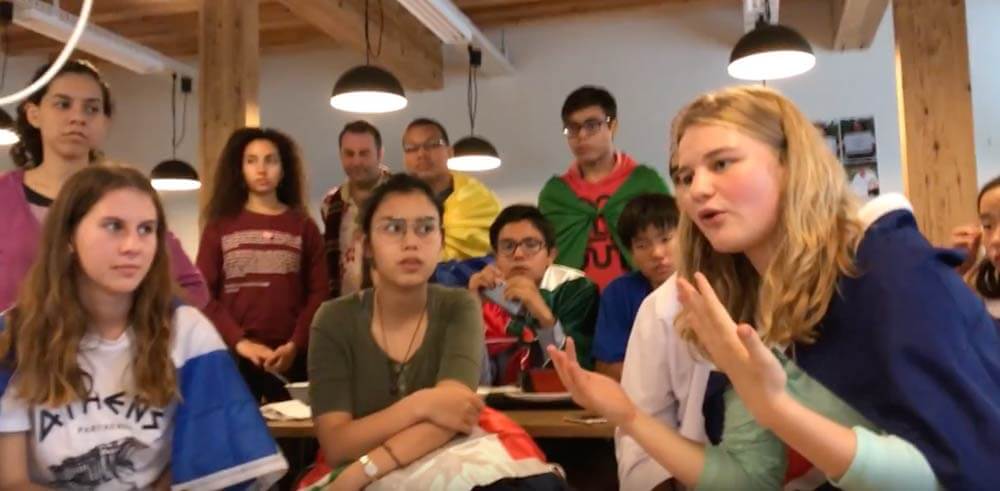 Between all of the excitement, members of the UWC Day committee found time to put together an incredible video showcasing several students speaking about the power of diversity.
Kudos to everyone who helped make UWC Day 2017 a big success.
[arve url="https://www.youtube.com/watch?v=Xie7JuKiKLA&t=5s" /]
"I was very happy to be a part of the first 

UWC

 

DAY

 Committee.  I noticed that you must be the change that you want to see in the world and this is further enhanced by our theme of 'The power of Diversity'. Through this diversity, we are able to share our similarities and also celebrate our differences hence making us a real community."
– Obede Wesley Natana, South Sudan (Class of 2019)