M

eet Mafer, UWC ISAK Japan alum from Venezuela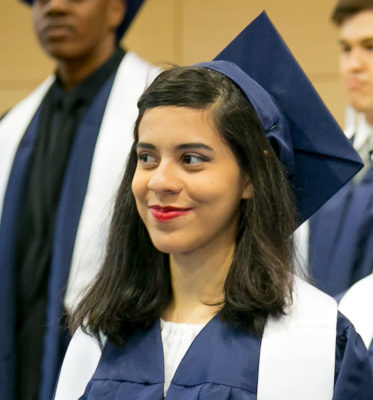 Over the years, we've observed that everything is more accessible and inclusive whenever Mafer is involved (Venezuela / Class of 2019). So, it is fitting that her latest endeavor is all about making crowdfunding easy and accessible to people without access to traditional bank systems.
The Leader Beacon blog has introduced you to Mafer before, where we discussed her upbringing in Venezuela and the impact her UWC ISAK education has had on her life. Since then, her projects have garnered several awards, including Bronze at The Telly Awards and a silver American Advertising Award by the AAF Suncoast for her Virtual Reality box for crowdfunding platform Yakera, where she also serves as Chief Marketing Officer.
When people in need are hindered to receive: the case of Venezuela
For her production film class at Ringling College of Art and Design, Mafer decided to make a film about nonprofit organizations in Venezuela. Unfortunately, following the political and economic turmoil that started in 2010, very few nonprofits survived. That's when she crossed paths with Yakera, an innovative crowdfunding platform.
Yakera means gratitude in the Venezuelan indigenous language Warao. Traditional fundraising platforms provide no pathway for Venezuelans without a US social security number, bank account, or address to seek help. Mafer remembers that her own mother couldn't launch a crowdfunding campaign for this exact reason.
Yakera wants people to receive the money on their own terms, in a manner that respects their human dignity. Campaigners can use the funds they receive as they see fit since they know better their own economy.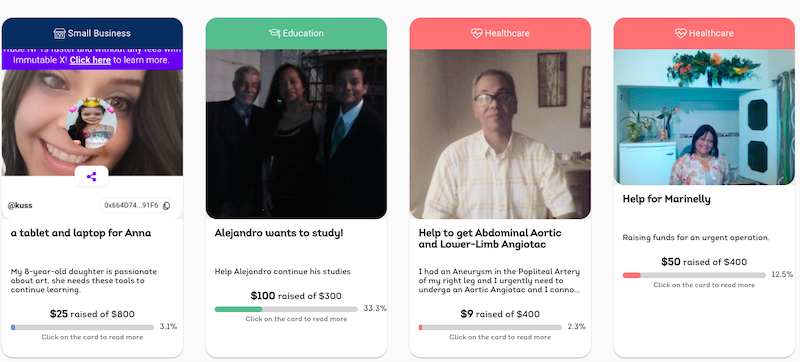 The power of UWC after UWC
UWC-USA alumn Raul (Venezuela / Class of 2018) launched Yakera when participating in a Middlebury Leadership and Innovation summer program in 2019. He won an award for this project and started recruiting among his friends.
The turning point was March 2021, a few months after development, when Yakera became a pilot with 32 campaigns that benefitted 128 individuals. This pilot helped him realize that people were ready to support others in need. His team grew.
Mafer joined the team in late May 2021 and now works along with other UWC alumni: Jang Belche (Luxembourg / UWC USA Class of 2018), Albert Yang (China / UWC Changshu 2019), and a motivated group of young contributors with a similar mindset.
How to give back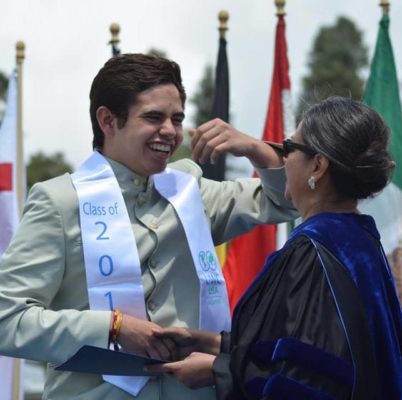 Both Mafer and Raul were selected by the Venezuela National Committee to enter a UWC school. Only around ten Venezuelans were selected through this process the year Mafer entered UWC ISAK Japan. "Joining a UWC school gives us an intrinsic need to give back and help people who don't have the opportunity we have," recalls Mafer.
And Raul agrees: "With a 10-hour student job here in the US, I make 2 or 3 times more money than my family after one month of hard work." And Mafer adds: "But it's not just about giving back. It just affects the way you think about things. The difference is so big. All of my cousins are refugees somewhere in the world, crossed borders by foot, and here I am with a million-dollar education. With this in mind, you can't think that way; you must have this purpose."
'To give back' in itself is a controversial topic. Yakera aims at giving back but not in a paternalistic way. On the contrary, Mafer and Raul want their peers to feel empowered and dignified.
Why the art of telling stories matter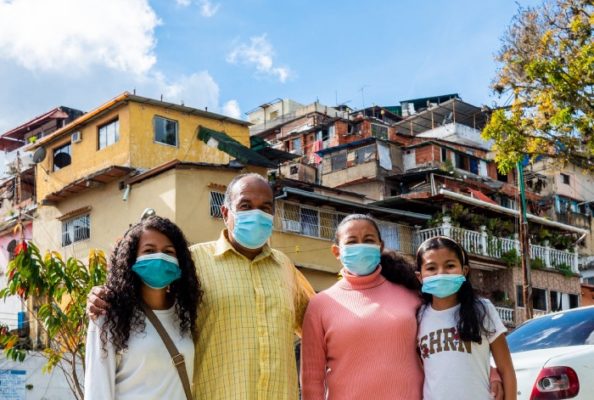 When contributing to Yakera, Mafer automatically thought the initiative should polish its image. "They needed to look better to appear more credible and encourage people to give." And that's how Mafer embarked on the 360 film adventure. Without prior knowledge about 360 filming and editing, she successfully enabled top-giving donors to experience and empathize with the cause through virtual reality. The Yakera team produced a box in which to put one's phone and look around to explore the story of Alexandra, a young Venezuelan that fulfilled her dream of quality education thanks to Yakera.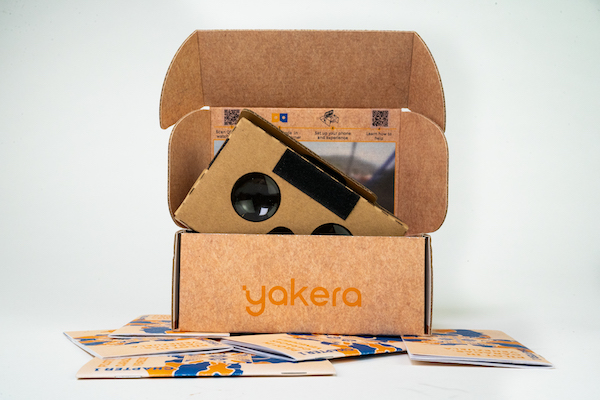 Skills vs. plans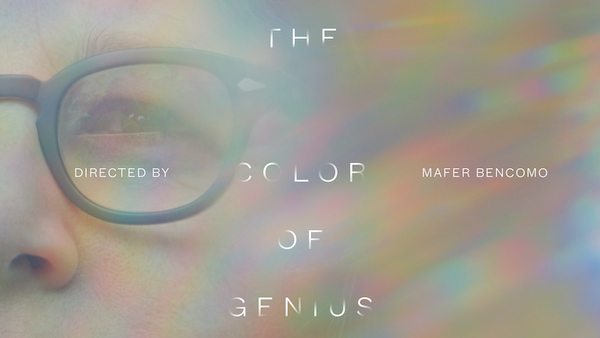 Mafer initially studied film at Ringling but quickly switched to Visual Studies. She realized she preferred to ask people questions about their lives rather than a pure act of creation. A teacher at university told her, "You will have 40 years in front of you after graduation. There is no way you will be doing the same thing for 40 years. So focus on your skills rather than a plan."
It was advice Mafer took at face value. So she pursued areas that she liked but was also good at. This made her decision to join the Yakera team feel entirely natural. At Yakera, both she and Raul learned a lot by working outside their comfort zones. She learned how to collaborate remotely with people worldwide who did things she had no clue about and explained things they had no clue about.
He learned how to code and all about crypto money without any prior experience. After graduating, Raul will join eBay as a product manager. Mafer is interested in project management, marketing, and consulting for NGOs. For now, we can't wait to watch her documentary "The Color of Genius" after it finishes touring festivals across the world.