Greetings from ISAK!
The weather is warming up! It's supposed to be 15 degrees on Sunday! Amaaaaaaazing! Unfortunately it's a short warm spell; by Monday we'll be back to 2 degrees or so. But we're very happy to feel the warmth and see the snow melting.
Today I was able to tour the construction of the new academic center. As you can see, the framing and roof are up, even though there's still snow and ice on the ground. The building looks even more amazing in person than it does in photos or in the architect's plans. The construction is on schedule, thanks to great planning and hard work by the construction company! You can read more about the construction at the bottom of our Campus Facilities page.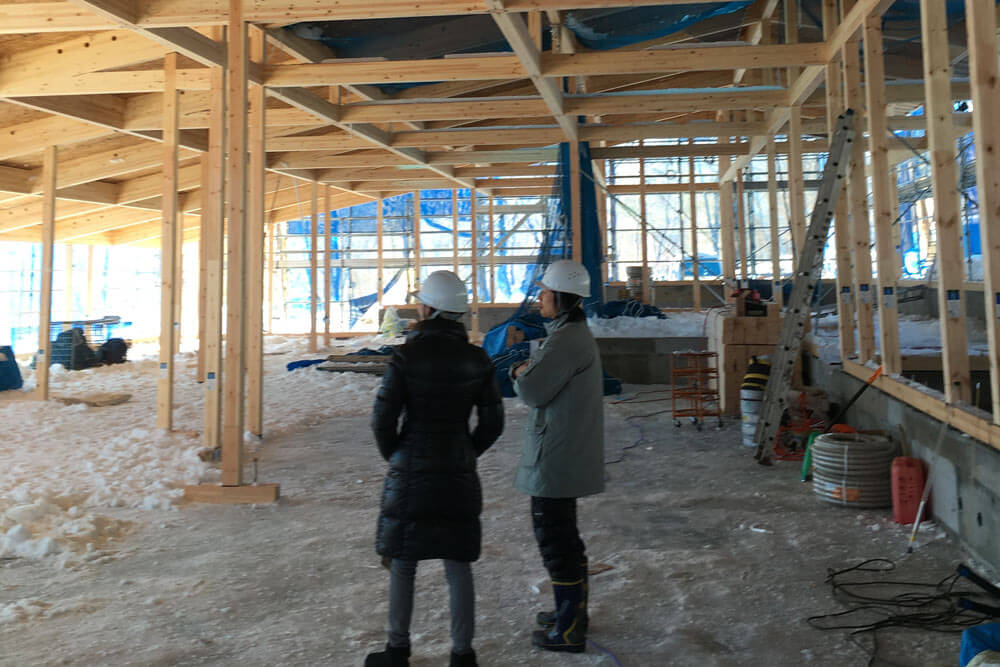 Last Sunday Ms. Tuggey took a brave group of students on a FIVE HOUR walk (using snowshoes for part of the time) to a local waterfall and then to a nearby hot spring.  We have to commend them for their efforts!  By all accounts it was very beautiful and very satisfying.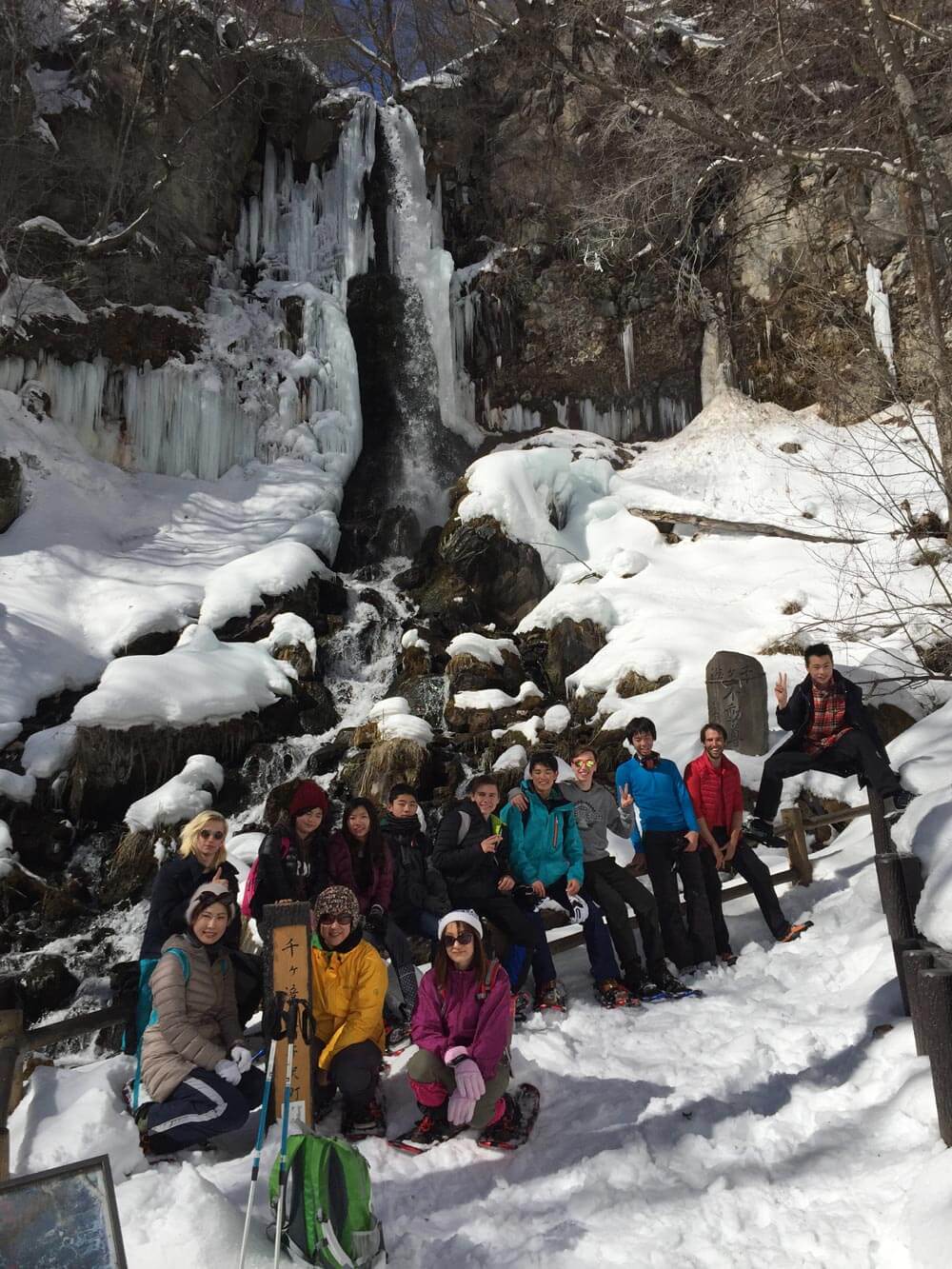 Also last weekend there were many celebrations for Chinese New Year.  You can read more about ISAK's Chinese New Year here.
Everyone is looking forward to the long weekend next week.  Mr. Jemison surprised us with an all-school bowling trip on Wednesday afternoon – what a fun way to start the holiday!
CLICK through the photo slider below to see more pictures from this week.
-Ms. Murabayashi, ISAK Assistant Head of School